British and global investors feel retrospective taxation is not the only issue in India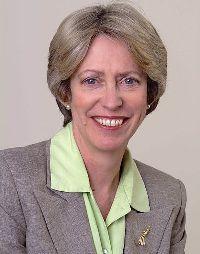 The difficulty of importing, including food-labelling issues, corruption, labour laws and policy and regulatory uncertainties will have to be addressed quickly by the Narendra Modi-led government.
In an interview with Business Standard, Patricia Hewitt, chair, UK India Business Council and former UK minister, in Mumbai to inaugurate a UKIBC office, spoke on a number of government initiatives and investment sentiments.
Edited excerpts:
What is your view on a number of initiatives by the Modi-led government to attract investments?
The election of the Narendra Modi-led government has itself a very positive impact on business sentiments in India, the UK and around the world.
That has already contributed in improving the growth picture and confidence in India's prospects.
That is very welcome. 'Make in India' is a wonderful signal.
It is an ambitious vision and the programme is designed to build manufacturing capabilities to create development and jobs.
There are welcome steps of ease of doing business especially reducing the number of permits needed and bringing in the, much-needed transparency.
I clearly see 'Make in India' is a wonderful platform.
I see sector after sector, in which British and India are natural partners.
Advanced manufacturing and engineering , aerospace and defence where we can see considerable growth.
This apart, there is whole development of of education and vocational skills and training. Further, development of smart cities is hugely exciting. We have got a number of of companies which were involved in the development of new cities, towns and regenerating heritage cities and old industrial areas.
Besides, there is a huge potential of investors from both countries to invest in Bollywood, graphic designs, digital effects.
Health care is another sector.
There is a great deal to learn from each other.
Moreover, both India and Uk and partner in energy, renewable energy especially wind and tidal energy.
However, the government has yet to decide the fate of retrospective taxation. Is it hampering investments?
Finance Minister Arun Jaitely's statement on retrospective taxation has been welcome but there is much more needed. We certainly hope that the Budget next year will be Modi government's first real Budget.
We hope, in that Budget, if not before, there will be decisive action and complete clarity on the issue of retrospective taxation.
It has damaged individual companies and that is not good.
But the real damage has been done to India itself because of the weakening of investor confidence.
Both Indian investors and British and foreign investors feel that India remains a very uncertain environment because of retrospective taxation if not finally settled.
What are other roadblocks the government need to remove to attract investments in India?
Retrospective taxation is not the only issue that investors are considering when they decide whether or not to invest in India but it is a big issue.
You add to that issues of difficulty of importing, including food-labelling issue, some of the corruption issues although there have been welcome signals from Modi himself.
All of these issues make India a more difficult place to invest than India wants today.
If India is going to achieve its potential and vision of Make in India and create hundreds of millions of good quality jobs, labour laws need to be reformed.It is one of the issues that comes out when businesses want to expand.
However, Prime Minister Modi's approach of allowing states to take a lead and decide on labour laws is important for India's development.
We are not going to sit here and rewrite or dictate India about labour laws. However, there is a need to modernize labour laws in order to create good jobs this has been lesson in EU as well.
As far as environment laws are concerned, they are quite essential for sustainable development but do not throttle or destroy industry and prospective jobs. Infact, good environment protection and industrial jobs should go hand in hand.
What is your opinion on policy and regulatory challenges faced by the investors in India?
Policy and regulatory uncertainties are one of the big challenges that is faced not just at the Centre but across state governments in India.
It is very significant that Modi has been a successful chief minister and has brought all chief ministers together to reshape relations between the states and Centre.
Modi knows that India's future depends on good governance and leadership in the states and in Delhi, as the Centre cannot do on its own.
There is no doubt that some businesses and investors who have money to invest are hesitating because of these difficult issues.
It's been seven months since Modi government was elected.
Direction of travel is very clear. I think this is time to look India afresh particularly when growth in rest of the world is slowing down. India is a bright spot in the global economy.
Image: Patricia Hewitt; Photograph: Kind courtesy, Department of Health/Wikimedia Commons