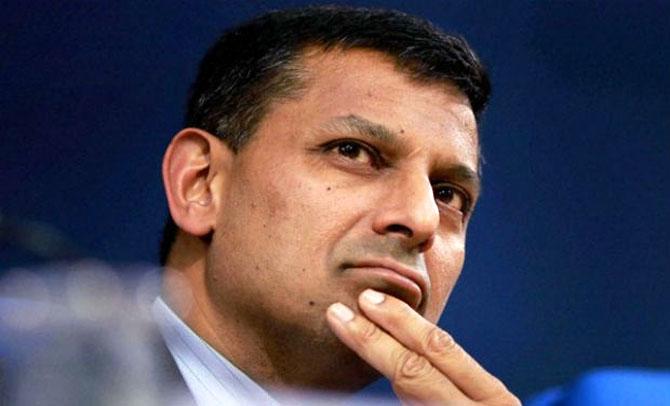 'He does not like Raghuram Rajan because he was cleaning up the banks and was against crony capitalism.'
'The government will appoint somebody who will loosen things up, leave banks alone, and the stock market will go up as a result.'
'Though there may be a feel-good factor given the loose money sloshing around, over the long run, it will not be good for India, and the world.'

The markets regained lost ground on Monday after a knee-jerk reaction to Reserve Bank of India Governor Raghuram Rajan's decision over the weekend to quit after his term ends.
Jim Rogers, below, left, chairman of Rogers Holdings and author of Street Smarts: Adventures on the Road and in the Markets, tells Puneet Wadhwa that Prime Minister Narendra Modi knows what needs to be done in India, but is reluctant to do it.
The markets, he says, may react negatively in the short run, but will go up once the new governor takes charge and prints more money.
Excerpts:
What is your interpretation of the sudden exit of the Reserve Bank of India Governor?
This is more of the same from Narendra Modi. He always talks of making changes in India, but he doesn't.
He has got his own people and he is also putting more of his people in power.
He does not like Raghuram Rajan because he was cleaning up the banks and was against crony capitalism.
So, Modi knows what needs to be done in India, but is reluctant to do it. He ran his election campaign on the platform of changing and saving India. Unfortunately, he hasn't done much of that till now.
This (Rajan's exit) is just another sign of Modi's unwillingness to change things.
What is the road ahead for the Indian markets and economy?
What will happen now is, the government will appoint somebody who will loosen things up, leave banks alone, and the stock market will go up as a result.
I think the markets will move up given that there will be more money.
Though markets may react negatively in the short run, they will go up once the new person comes in and prints more money.
How are foreign institutional investors viewing this? Do you expect foreign flows into India getting reducing?
I don't think it is good for India and for the world.
However, I think the move will be good for the market as money will be loose again, and markets like loose money.
The development has come ahead of the Brexit vote later this week. Do you expect the markets to remain volatile? Where do you see the Indian rupee in the short to medium term?
Most currencies around the world will get weak, including the rupee, and the US dollar will get strong. Investors are looking for a safe haven.
They will flock to the dollar, though it is not a safe haven according to me, but people do think it is one.
What is the likely outcome of the Brexit vote? Will people in the UK vote to remain in the European Union?
Personally, I would vote to remain, but I don't have a vote there.
They may vote to stay given the assassination of Member of Parliament from Batley and Spen, Jo Cox, last week.
If you had asked me earlier, I would have said they would leave, but I am not so sure now.
I have not invested either way.
I am just waiting and watching right now.
This is not the best way to invest.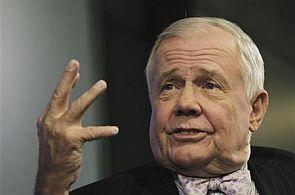 How do you see policymaking panning out over the next year?
As I said, there will be a lot of loose money. So, happy days are here again!
The government and RBI will leave banks alone.
However, India will suffer.
Though there may be a feel-good factor given the loose money sloshing around, over the long run, it will not be good for India, and the world.
Would you look to invest in India over the next six to 12 months, given the developments?
No. I am very worried about the world economy.
I am not looking to invest anywhere right now. We will see a lot of turmoil in the next few years.
I expect recession in the US, which is going to affect most parts of the world.
Japan and Europe are already in recession. I am not looking for investment on the long side anywhere.
However, I am all for investment in case
I see something.
At the moment, I have a few ideas. I may go long on companies in Russia and China.
But, I am not actively looking for opportunities.
Top image: Raghuram Rajan. Photograph: PTI