'It is almost four years since we've seen strong growth in earnings.'
'The markets have rallied about 20 per cent in the past year, which is ahead of earnings.'
'So, the stress now will be on earnings to catch up.'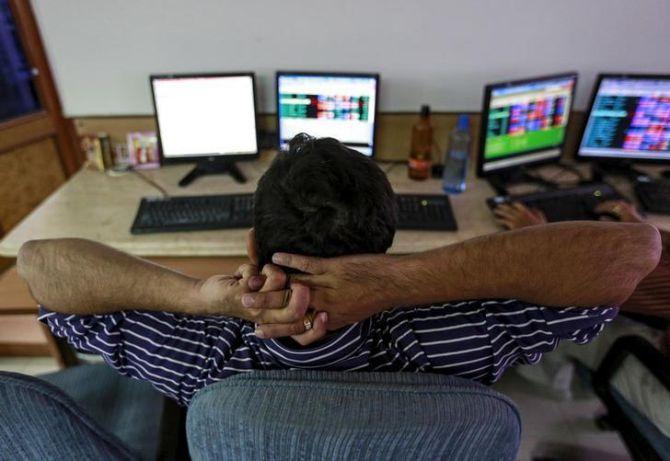 Raamdeo Agrawal, bottom, left, co-founder and joint managing director, Motilal Oswal Financial Services, speaks to Hamsini Karthik about why the gains for the market may be limited in the short term.
Is the recent rate cut adequate to rekindle consumer sentiment?
It is in the right direction and it's a complex subject. I'm sure the RBI knows it better.
You have of late expressed your concern on current market valuations, very unusual of you.
The current scenario of lack of earnings growth is what I am concerned about.
It is almost four years since we've seen strong growth in earnings.
The Nifty earnings per share has been pegged at Rs 400 for a very long time and even the current June quarter earnings might be disturbed due to things like passage of the Goods and Services Tax.
So, the expectation is only single digit growth.
But the markets have rallied about 20 per cent in the past year, which is ahead of earnings.
So, the stress now will be on earnings to catch up.
How much more the market can stretch, we need to see.
Is the market adequately pricing in for the GST-related pressure in earnings, though the impact so far has been mixed?
The market is just not pricing in the GST factor. Nobody knows what could happen.
People are hopeful that just as the demonetisation phase passed through, GST will be absorbed in the same manner.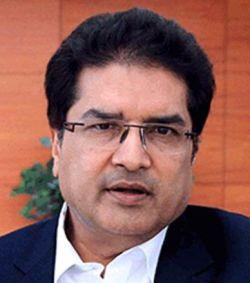 However, while there have been challenges on the dealer and wholesaler fronts, at the consumer level, GST has been passed on very well. Some companies have passed on the price cut to consumers.
Results posted by some consumer companies indicate a decline or flat volume growth. What's your view of the stocks in this basket?
I recently interacted with a few FMCG (fast moving consumer goods) companies.
The feedback is that they do expect good volume growth, but raw material prices are on the rise.
Most of them are also lowering their selling price to align with GST.
In such a condition, there might be little room available to pass on the increase in raw material costs.
That could hurt their operating margins.
So, if there is strong volume growth, it can help.
The price hike taken in the March quarter has set the base for most consumer goods companies.
If the monsoon is well spread and is average, that should help demand.
I expect the second half of FY18 to be better for these companies.
With GST and demonetisation also behind them, there should be no more hindrances.
Globally, too, things are much better, whether in the US, Europe or China.
So, India should also pick up.
Overall, you sounded more positive on the market during the demonetisation period.
The index was then at a much more comfortable level than now.
Post demonetisation, the market has moved 15 per cent.
We're now at 10,000 on the Nifty and the move has happened without much on the fundamentals side.
Generally, if you are buying something very expensive, the short-term return in the next 12 months is very limited.
That is what one must understand. For the next 12 months, the return might be only five to seven per cent, as against what we saw earlier.
For long-term investors with a holding period of five to 10 years, there is little dent in the market even now.
But, then, the long term is filled with a series of short-term moves.
So, what happens is that the long-term investor is unnerved initially and when he sees these corrections, he turns into a short-term investor.
Which sectors interest you now in the market?
The same old ones.
We continue to like private sector banks, non-banking finance companies, including housing finance; we are selectively buying consumer stocks and pharmaceuticals.
We are buying oil companies. The theme is the same with regard to our buying.
There is a strong contra view in terms of buying pharma and information technology stocks.
We are growth investors, not contra investors.
So, at present, we need to see if some of the names in IT and pharma are good investments, though they might be good companies.
There are a lot of question marks about their short-term prospects.
Photograph: Danish Siddiqui/Reuters