T V R Shenoy on why the CBI suspects A Raja of favouring Swan Telecom, a wing of DB Realty. A chain of firms connected to DB Realty transferred over Rs 200 crore to a television network connected to M Karunanidhi's immediate family.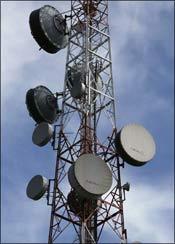 In a week rich in black humour the prize for the second best joke goes to the Central Bureau of Investigation. (I will put up my candidate for the gold medal later in the column.) India's premier investigative agency solemnly informed Special Judge (CBI) O P Saini that it opposed bail for A Raja for fear that he might tamper with evidence and influence witnesses.

Dr Subramanian Swamy wrote to the prime minister seeking permission to prosecute A Raja on November 20, 2008. An FIR was filed on October 21, 2009. A Raja resigned from the Union Cabinet on November 14, 2010. The former communications minister was arrested on February 3, 2011.

Eleven months passed between Dr Subramanian Swamy's letter and the filing of the FIR. Thirteen months of seeming inaction ensued before A Raja left office. And there was a further gap before the arrest.

If there was any evidence to be tampered with or witnesses to be influenced wouldn't any sane individual have done so in those 26 months, two weeks and six days when he was out free?

This is one of those instances of 'if you don't laugh you will cry'!

But so many skeletons are tumbling out of cupboards that public anger and disgust may not be cooled with a single arrest. The question in Delhi is 'Who is next'?

Three weeks ago, in this column, I revealed that a wing of the government -- not the CBI -- had unearthed a certain multi-crore rupee payment by cheque, with the recipients possibly having DMK connections. The details are now emerging.

The reference was to the tax authorities, and the money trail emerged as part of the probe into the 2G Scam. When arresting A Raja the CBI announced that the former communications minister had favoured two firms, Unitech and Swan.

The name 'Unitech' is probably best known as a real estate developer, and so it turns out is 'Swan', which was set up by the Mumbai-based DB Realty. (The special public prosecutor who argued for the CBI told the court that Swan, having won licences to operate in various circles for Rs 1,537 crore, then sold a 45% stake to the Abu Dhabi-based Etisalat for Rs 4,200 crore.)

So, what is the connection to the mysterious cheque payment worth hundreds of crores? Here is where it gets a bit murky, so bear with me.

The tax authorities found that Cineyug Films, a Mumbai-based event management company, had transferred over Rs 200 crore by cheque to Kalaignar TV. Who owns these two entities?

Kalaignar TV is a bouquet of Tamil television channels, set up when M Karunanidhi and his children were at loggerheads with the Maran brothers (sons of the Tamil Nadu chief minister's late nephew Murasoli Maran, and the owners of the Sun TV network). Sixty per cent of the equity of Kalaignar TV is held by Mrs Dayalu Ammal, M Karunanidhi's wife and the mother of M K Alagiri and M K Stalin.

Simple enough so far, but the head starts to spin when you come to the Cineyug Films side of the equation.

A firm called Kusegaon Realty holds a large stake -- reportedly 49% -- in Cineyug Films. And 50% of Kusegaon

Realty is owned by Asif Balwa, who happens to be the chief financial officer of DB Realty. His brother Shahid Balwa is one of the promoters of DB Realty.

DB Realty holds a majority -- some say 99% -- in another firm called Dynamix Realty. Dynamix Realty transferred over Rs 200 crore to Kusegaon Realty. Kusegaon Realty transferred over Rs 200 crore to Cineyug Films. And Cineyug Films transferred over Rs 200 crore to Kalaignar TV.

There is some confusion about just why Cineyug loaned Rs 200 crore to Kalaignar TV. If it was a loan, on what terms was it made? Has there been any repayment, even in part? Where, briefly, is the documentation?

Let me recap what has been reported. First, the CBI suspects A Raja of favouring Swan Telecom, a wing of DB Realty. Second, a chain of firms connected to DB Realty transferred over Rs 200 crore to a television network connected to M Karunanidhi's immediate family.

It could be innocent -- anything is possible! -- but explanations are in order. Because this may not be the first time that there has been a questionable transaction.

Let us go back to the now famous Radia Tapes, specifically a conversation that has been identified in the media as taking place between the lobbyist Niira Radia, a man named Rathnam, and Mrs Rajathi Ammal (M Karunanidhi's other wife, the mother of the Rajya Sabha MP Kanimozhi). Since the last named is not fluent in English and Niira Radia speaks no Tamil, Mrs Rajathi Ammal handed the phone over to Rathnam.

I quote the relevant portions of the transcript:

Rathnam: 'This agreement, they say that 50% of the rent has to be paid by us. For which I have already sent a mail to Krishna Kumar stating that its not possible. Then I made a call to Krishna Kumar, he did not picked up and then I called Sanjay Ubhalia.'

Who are 'Krishna Kumar' and 'Sanjay Ubhalia'? There are clues farther in the transcript.

Ratnam: 'Everything was clearly agreed and Krishna Kumar also said that he will talk to Voltas and he will waive that. But yesterday I tried ten times to call Krishna Kumar and he didn't pick up, and he was in a meeting it seems.'

Niira Radia: 'No, no, yesterday there was a board meeting of Indian Hotels and the annual results were being announced, and also they were in the middle of buying Sea Rock Hotel in Bombay, you know?'

Both 'Voltas' and 'Indian Hotels' belong to the Tata Group. There is an 'R K Krishna Kumar' who is a director on the Tata Sons board in addition to chairing various Tata Group companies. There is also a 'Sanjay Ubale' -- not 'Ubhalia' -- a former IAS officer who now serves as managing director and CEO of Tata Realty and Infrastructure.

What was the '50% of the rent'? Why did Rathnam want Krishna Kumar to talk to Voltas? If the managing director of Tata Realty was in the picture was there real estate involved?

We have more questions than answers, a nagging sense that much is wrong.

We have Dr Manmohan Singh himself telling us what happens when the stench of corruption drowns all else. 'It dents our international image and it demeans us before our own people...The challenge of corruption needs to be faced frontally, boldly and quickly.'

Who has been prime minister since May 22, 2004? And how 'boldly' did he face the 'challenge of corruption'?

Gentlemen of the CBI, you have met your master, the 'Black Humour Award of the Week' falls to Dr Manmohan Singh!