As Chinese gadget-maker Xiaomi, the world's third largest smartphone seller after Apple and Samsung, turns five today, it will seek to intensify its India push.
But there are miles to go before it can claim true success in India, as a harrowing experience of one of its smartphone users suggests.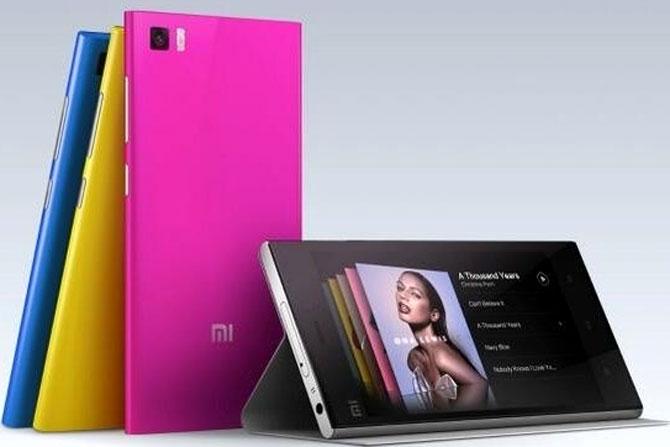 Late last year, like many other literate working professionals and illiterate masses of Mumbai, I, too, couldn't escape the screaming and seductive full-page and double-page press ads, other mass media marketing blitzes and editorial content about all kinds of mobile phones and cellular services.
Let me share a story that will likely resonate with every working, unemployed, literate, illiterate, male, female, adult and young person alike.
In August 2014, I succeeded in what then seemed the equivalent of winning a lottery -- I got to buy the Xiaomi-mi3 handset in a flash sale one my fourth attempt (Order ID: OD40812009549).
Remember all that ballyhoo back then? Online flash sales would spark a mad scramble among Netizens; such sales would finish in nanoseconds, even before you could log in; ecommerce websites would even crash due to the unprecedented levels of web traffic.
Little did I realise then that I was unwittingly inviting the devil himself into my otherwise peaceful life.
The smartphone was couriered to me all right but there was something crucial missing: a user manual.
Obviously, Xiaomi did not reckon there could be first-time smartphone users like me among its legion of buyers.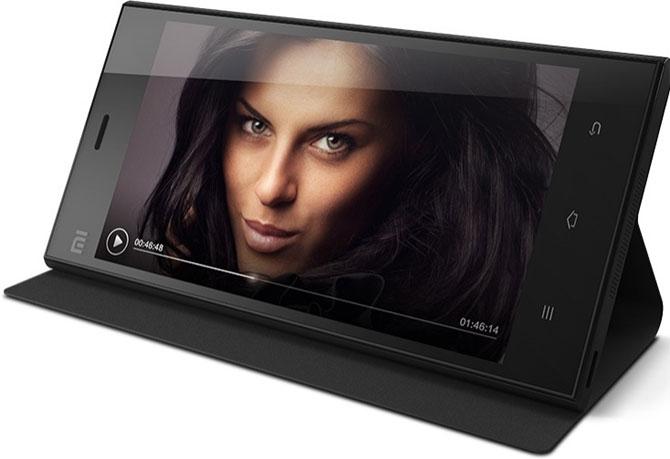 I wanted one in English language but found all the useful information about the phone available on the Net was in Mandarin and hence useless for me. Even the software that gets installed on the PC/laptop to process images and other content was in Mandarin.
Xiaomi assured me it will develop a user manual in English language. But even after more than six months, and despite regular reminders, it has not come up with one. Thanks to this, till date, I am yet to figure out all the features and capabilities of my phone.
For instance, despite contacting Xiaomi and its online user forums, I am yet to figure out how to use the smartphone for Net connectivity on my laptop. People tell me I need to set up a "wi-fi hotspot", but that feature doesn't seem to work on my phone. There is no user guide to figure out how; and Xiaomi and its online fora wouldn't enlighten me.
Now, retailers tell me handset-makers are asking them not to offer service to phones bought online; some even told me defective products are sold online for cheap, hence the so-called discounts, etc.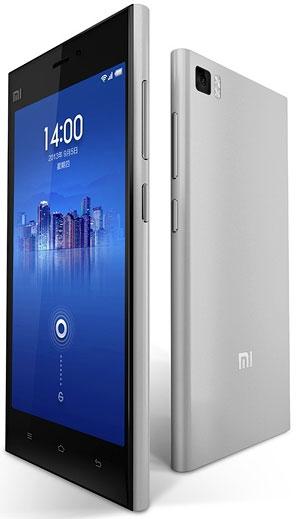 About a month back, as luck would have it, my mi3's touch-screen (which I learnt is made of some super-duper material) broke -- cracked up, just like that.
That's when the real horror show began. Xiaomi directed me to an "authorised" service centre in Vashi, Navi Mumbai, some 20 km from my home.
Authorised means not "exclusive" -- which means, the service centre is an outsourcing solution to many other mobile handset-makers. So, here, you, the customer, are just one of the thousands of suckers.
The service centre people told me the warranty does not apply to hardware. So, they replaced the screen and charged me almost 50 per cent of the cost of the phone!
Worse, the next morning, I realised that light from LEDs was leaking through the new screen. So I went back to the service centre.
The young expert guy over there told me a new part has to be procured, so I need to "submit" my phone -- that is, deposit it there and disappear for a week or so. I complied. No phone for a week.
I was told the glue of the replacement screen had come off, hence it needed to be replaced as well.
The second replacement led to another problem. Smartphones, it seems, are over-smart these days. My Xiaomi-mi3 began to overheat around the earpiece during calls. The battery would discharge quickly. And the whole user interface behaviour changed! It was as if I was operating a new phone altogether.
So I went back to the service centre. Mind you, each visit would set me back by about Rs 200, accounting for train, autorickshaw and other incidental costs. Also, I had to buy the screen guard separately twice as well. All of this inflated the overall cost of the phone substantially.
This time, I was told, I need to submit the phone for over two weeks. So, am I supposed to exist without a mobile phone during that period? No answer.
Furious, I contacted the Xiaomi Help Desk. I was told the company is working on providing alternative handsets to its users during long repair periods.
But until that proposal is implemented by the corporate bureaucracy, I have two options: either visit the "exclusive" service centre 30 km away from my home for quicker repair, or, arrange for a home pick-up which will cost me more money. The home pick-up option was withdrawn quickly because my residential address was not within their chosen zones for that facility.
I also complained about two other annoyances: how the Vashi service centre does not answer customer telephone calls; and long waiting periods to submit and collect phones. I expressed my displeasure at the inordinately long time (several weeks) that Xiaomi takes to respond to customer email. And its responses are usually stock replies, typical corporatespeak to deter pesky customers like me.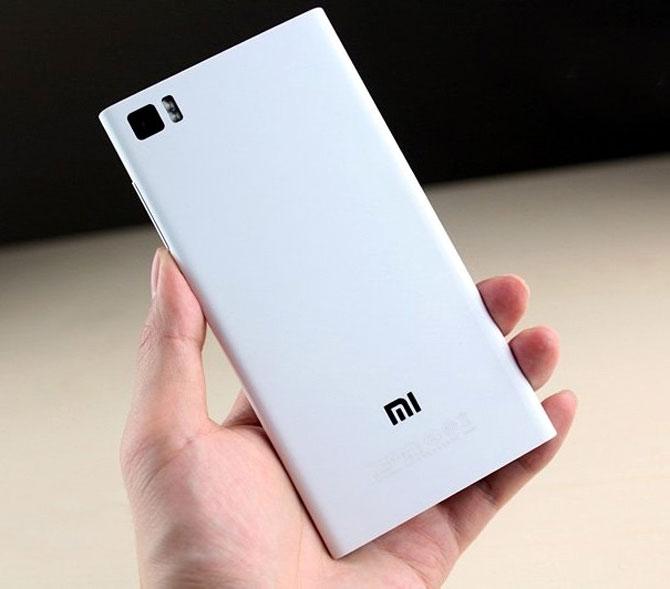 I sought to contact the company's India head. I was told the Help Desk is not authorised to share top executives' contact details with the company's key patrons -- customers who are, in corporate mythology, kings. No time for kings then.
But I am aware the company's global marketing head, ex Google whiz Hugo Barra, flamboyantly announces his email ID at media conferences in India and assures journalists that he is available for them 24x7x365.
It's a shame that Xiaomi does not value customers as much as it does journalists. Deeper shame that it wants to expand in India, but does not care two hoots about the need to sell its products to Indians with proper user guides in print and on DVD/online in English, Hindi and other regional languages.
Now, why is my personal story relevant? During my half-a-dozen or so visits to just one service centre, I must have seen thousands of exasperated, frustrated and disgusted Mumbaikars -- all 'unsmart' victims of various smartphones. Almost all of them have/had harrowing tales of how the maker of their mobile phone, and the service centre, has/had driven them around the bend and to the edge of mental stability.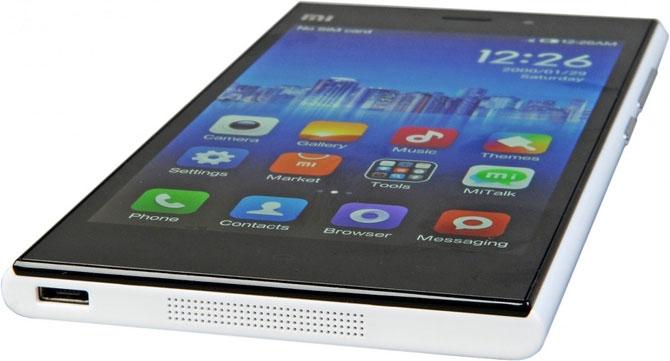 And from expressed experiences on online mobile phone user forums, I can assure you that thousands, maybe millions, more across India are having serious problems with their handsets, not just in terms of addiction to various kinds of content/apps but in terms of poor handset performance, breakage, defective parts, expensive repairs, clever anti-buyer warranty terms, exorbitant replacement costs, problems that repeat, poor customer service, and so on.
I won't be surprised if one fine day, thousands of mobile-frustrated customers lose their mental balance and go berserk. We all know road rage is an urban scourge in the West, but perhaps, a silent killer called 'mobile rage' has already taken root in India and will explode sooner than later.
Mine is not a case in isolation, trust me. I can tell you thousands of folk are silently or otherwise suffering from mobile rage -- a progressive disease that can rip asunder the subtlest inner reservoirs of peace in a being.
I think it's time the government sets up a full-fledged 'Department of Mobile-Related Mental Health' under the ministry of health, in close conjunction with the ministry of corporate affairs and the ministry of consumer affairs, to handle this.
And as a preventive measure, they must ensure that only ethical companies with adequate and proper customer and product service centres, and fair trading practices, are allowed to operate in India. India must not be allowed to become the happy playground of every corporate Tom, Dick and Chan from China.