Food inflation has only moderated, not disappeared by any stretch of the imagination.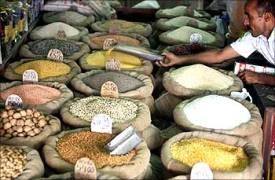 The December numbers for the consumer price index and the wholesale price index were published over the past three days.

Both clearly showed that vegetable prices, which have been giving policymakers sleepless nights for several months, declined sharply last month.

In the CPI basket, vegetable prices rose by almost 39 per cent year on year, which, while a matter of concern, was significantly lower than the increases over the past couple of months.

The same pattern (57 per cent) was seen in the WPI basket.

Thus, the headline numbers were appreciably lower than those in November.

Consumer inflation came down from 11.2 per cent to 9.9 per cent, while wholesale inflation declined from 7.5 per cent to 6.2 per cent.

However, some other key food items continue to show unabated price increases. In the consumer basket, cereals, eggs, fish and meat, and milk prices rose by above or close to 10 per cent year on year.

Most significantly, rice prices rose by more than 13 per cent in the wholesale basket, slightly below but comparable to the over 17 per cent increase in December 2012.

This sustained pressure in the face of a very good monsoon reflects a serious lacuna in policymaking.

Among all food items, the one that the government
can most effectively lower the price of is rice.
This can be done by selling a few million tonnes from the relatively large buffer stock.
But it has steadfastly refused to do so, resulting in the entrenchment of rising rice prices over more than a year.
These are the last inflation numbers due before the third-quarter review of monetary policy due on January 28.
They do, to an extent, vindicate the Reserve Bank of India's decision not to hike the repo rate in December.
Subsequent to that decision, the numbers for industrial growth came in negative and much lower than expected, giving the RBI an additional reason to remain in pause mode.
Food inflation has, however, only moderated, not disappeared by any stretch of the imagination.
Further, with the RBI expected to shift from the WPI to the CPI as the benchmark for monetary policy, non-food inflation measured by that index remains worryingly high.
Core CPI inflation (non-food, non-energy) was eight per cent in December, which is nowhere close to the RBI's so far articulated comfort zone.
It can, of course, continue to use the WPI as its action indicator.
If so, it would derive somewhat more reassurance from the fact that manufactured goods inflation measured by this index is steadily below three per cent.
Either way, room for a much sought-after monetary stimulus continues to be cramped.
The food inflation trap is proving to be more and more difficult for the economy to get out of.