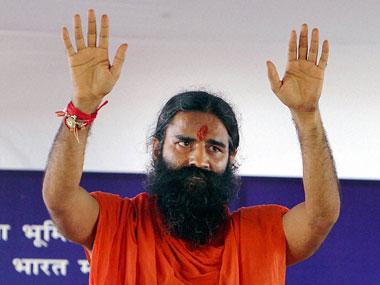 Anti-multinational strategy is a futile game, as many strong Indian brands have realised, notes Shailesh Dobhal
It was the early 2000s, and as a reporter I was on the trail of the country's biggest food marketer venturing into categories as diverse as pizzas, ice-cream mixes and value-added milk confectionery.
There was a bravado in the way the top team of Gujarat Cooperative Milk Marketing Federation -- popularly known for and as Amul after its larger-than-life brand -- was dismissive of multinational firms dominant in the new markets it was entering.
"We know the modus operandi of the MNCs.
"We'll embarrass them everywhere," one senior manager told me.
In fact, going by the tone and tenor of the conversation I had with the top team at GCMMF's Anand headquarters that sultry July afternoon 14 years ago, it was clear to me that anti-multinationalism, an article of faith with the cooperative besides cost-competitiveness, was getting the better of this otherwise fine institution.
Not that the deep-pocketed multinationals that GCMMF was taking on at that time were intimidated, but any competition from the country's largest integrated food marketer could not be taken lightly.
For a while there was a din in the north Indian markets on Amul's plans for frozen Utterly Delicious ready-to-cook pizzas and Snowcap ice-cream mixes.
Fortunately for GCMMF that bravado didn't last long, and the firm quietly withdrew from the new markets, letting the Domino's, Pizza Huts and Perfettis rule the roost.
Today, GCMMF is a much stronger firm, with revenues of over Rs 20,000 crore (Rs 200 billion), and a target to more than double it to Rs 50,000 crore (Rs 500 billion) in the next four years.
It is investing Rs 5,000 crore (Rs 50 billion) in its core milk procurement, processing and manufacturing facilities across the country.
Now Baba Ramdev is right when he says that his nature-to-goodness Patanjali Ayurved range of consumer goods has become a 'point of discussion in the boardrooms of MNCs', what with the range building up almost Rs 2,000 crore (Rs 20 billion) in sales in double quick time.
Competitors -- from local firms like Emami, Dabur and Himalaya to MNCs like Hindustan Unilever, Colgate and Nestle -- are not just taking defensive measures to protect their market share, they are equally taking advantage of the whole market of herbal and ayurvedic products taking off in Patanjali's wake.
Patanjali to them is akin to a frenemy -- an oxymoron for being a competitor and a friend at the same time.
But what does one make of Ramdev's recent allegations that MNCs are conspiring against Patanjali?
He has reportedly said that "multinational firms like Hindustan Unilever, Colgate and Nestle are bribing people to get fake and adulterated Patanjali products tested in labs. . . and sometimes they even produce reports from fake laboratories to malign us".
Well, to me it reeks of the same anti-multinational mindset that had gripped many a successful brand earlier, and proved to be the undoing for many.
Patanjali has been a runaway success, and has been able to rejuvenate the moribund herbal and ayurvedic category, thanks to Ramdev's yoga credentials and almost evangelical zeal to push herbal products.
So much so that even globally savvy and deep-pocketed marketers like HUL are trying to ride on this success by relaunching its Ayush brand.
Brands can be built on opposition to the 'other', much like Pepsi did by being everything that the 'official' 'real thing' in Coke wasn't.
But to sustain their initial success, marketers have to quickly move to selling the brand's core, intrinsic properties, as mortality in remaining with the challenger status is high.
Does anyone remember the fate of the local cola brands that came about with much fanfare across West Asia against Coke and Pepsi, supposedly the symbols of Pax Americana?
Fund managers and brokerages are apparently salivating at the prospect of owning a piece of the highly profitable Patanjali Ayurved if the firm were to decide to offload a stake.
Ramdev should revel in such attention even if he has no plans to let another set of MNCs or foreign institutional investors gain from his success rather than imagining ghosts!
Image: Baba Ramdev. Photograph: PTI