Edited excerpts from Congress MP Anand Sharma's speech on the Budget in the Rajya Sabha, July 23, 2014 in New Delhi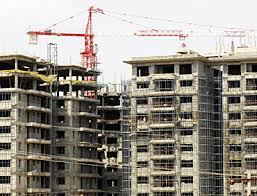 There are many things which you have said with regard to your vision.

You have talked about the real estate investment trust.

You have also talked of the infrastructure investment trust.

Surely, you have thought through it and you are looking at a picture that will emerge, perhaps, in 18 months, to attract investments through these two trusts giving the pass-through benefits.

But I have a word of caution, if you will take it in that spirit. I am not opposing it. I am not questioning it.

As I said that it will be a long time before they materialise, how you will create an institutional mechanism and, perhaps, the safeguards which are inbuilt, I am sure you and your team will be able to do that.

But too much of emphasis on real estate may not be very healthy.

There are examples. Japan is one example of real estate investments trust.

I was talking to the then Prime Minister Manmohan Singh ji, trying to understand more about this.

In Japan, their present problems are because of over-emphasis on real estate investments, which created a bubble, that burst.

How did the 2008-09 economic crisis start?

Firstly, it started with the Royal Bank of Scotland in the UK because of the real estate, the housing and the loans.

Toxic assets were then created by banks and insurance companies in the US, and, it was again a big bubble burst.

Therefore, over-emphasis, perhaps, and expectations from these two trusts alone will be able to meet our needs.

That may not be your intent but you have to be careful not only about the safeguards, but also to keep an eternal vigil because as economies grow, you have new instruments, financial instruments, which are introduced.

India is also exploring that way but the strength of the Indian economy was such that not even one bank was threatened, not even one insurance company was threatened, and we were able to withstand the shocks.

On manufacturing, you have talked of it but in passing. I am afraid the references to manufacturing are only on foreign direct investment.

There is no policy statement.

There is also no open endorsement of continued emphasis on the implementation of India's National Manufacturing Policy, adopted in 2011, which has an objective to raise the share of manufacturing in our gross domestic product from 16 per cent to 25 per cent.

The principal objective of the instrument, as you are aware, as also my successor, being the national investment manufacturing zones, is stand-alone integrated greenfield industrial cities of the future.

Sixteen of these stand notified, and, four were launched, two in the Budget this year and two in the previous Budget.

The two that were reflected in last year's Budget were -- Shendra Bidkin in Maharashtra and the second one, which is a major one, and, in fact, the largest, is Dholera in Gujarat.

Why am I referring to this?

The focus and thrust is on this and on the industrial corridors, the four corridors. I am happy that you have mentioned the Amritsar-Kolkata Industrial Corridor; you have mentioned the Bengaluru-Mumbai
Economic Corridor.
It is Chennai-Bengaluru-Tumkur-Chitradurga because we have taken it up to Chitradurga, but it is still referred to as Chennai-Bengaluru.
Of course, the master-planning stage was reached earlier.
So, not much is to be done; now we just have to roll it out.
As we are aware, I have said in this House earlier, when I was minister, that with Japan, which is a major partner, we have negotiated arrangements including financing, including the currency swap, the interest swap and the Special Terms of Economic Partnership loan facilities.
But what I want to mention in this context is you have talked of 100 smart cities.
Now where will these 100 smart cities come?
If your vision is to make them around the existing big cities, then let me tell you that there are only 53 cities in India with the population of one million or more.
Now, you cannot develop smart cities; they have to be greenfield cities.
So, this picture is not clear.
It was said earlier, but since it has come in the Budget, it has to be taken in all seriousness.
Since the independence of India, if we look at the number of new cities that have been established, it will be a long, long time before these 16 industrial manufacturing cities come up, but that will happen.
So, focus and thrust should have been there for continuity rather than defusing that thrust.
I am sure in your reply you will elaborate have you talked to the states; have the states identified and how this will be achieved because the states have a role.
I am sure that you are not planning to just upgrade the existing townships or the satellite townships but create 100 real smart cities.
If I may, deputy chairman, through you, also draw the attention of this House and also of the finance minister and his colleagues, you have made a reference to the bullet train.
On Thursday, the Leader of the Opposition did refer to the bullet train, the fast trains, and the semi-fast trains.
It is an idea.
And it was said that there would be bullet trains in India.
Well, it is good.
We know the experience of those countries, which are developed economies, where bullet trains were there.
Japan was the first to introduce the Hikari. Its meaning is "lightning". Germany introduced it.
And the latest one has been the People's Republic of China. But you have given a time frame.
But given the time frame of this bullet train that you have mapped out, how will it happen?
Realistically speaking, there will be an investment of Rs 50,000-60,000 crore (Rs 500-600 billion).
Where will this bullet train come from? Are we going to manufacture the bullet train in India?
Or are we going to import the bullet train and make it run?
If, in two years, you are going to manufacture the bullet train in India, good luck to you.
That will be a good achievement like India having gone to the moon and Mars.
That will be such an accomplishment for this country.
If not, and if you are going to import it -- and this is my apprehension, and I am sure many other members may have similar apprehensions -- it will actually be a dampener for high-end manufacturing in India.
If we import these, there will be loss of jobs.