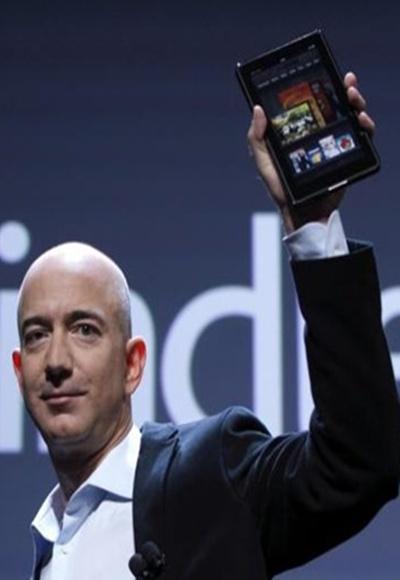 By buying The Washington Post in his personal capacity, the Amazon founder and internet pioneer may just be looking to save an American institution.

Two sudden actions in the past few days have stunned the media and investment world. Over the weekend, The New York Times sold its stake in The Boston Globe newspaper for $70 million, a mere tenth of the price they bought it at, making a 93 per cent loss on the transaction.

Thus, the news that the owners of The Washington Post newspaper have sold their storied newspaper was not a surprise - it was known to be struggling for the past decade. The real surprise, and what stunned the world, was the name of the buyer. He is one of the key figures in the rise of the internet, the very technology that has laid low famous newspapers and magazines - Amazon founder and internet pioneer Jeff Bezos.

Bezos, more than anyone else, has contributed to virtually wiping out the once lucrative paper-and-print-based book publishing industry.

The question in everyone's mind is what does Bezos see in The Washington Post newspaper that the Grahams, the owners, do not see? Does Bezos have a secret business plan to transform a business in what by general consensus is a terminally declining industry?


Or has he bought it as a "vanity purchase", like rich businessmen buy French chateaus and vineyards? Or, perish the thought, is he like tycoons everywhere who buy media companies to sit at the high table of politics like Berlusconi of Italy and like the many examples we have in India?
First, the secret business plan theory. In this, Bezos would take the great original reporting and analysis of the reporters of The Washington Post newspapers (and a clutch of smaller papers associated with it) and find a way to make a lot of money out of it, thereby proving that good journalism and good journalists make good business.
By pulling this off, he would surely invent some new technology or gadget or a way of distribution that would then be copied widely and save the worldwide newspaper industry, they hope.

The embattled print newspaper industry clearly sees in this a beacon of hope, arguing that if Bezos sees something in The Washington Post newspaper everything can't be that bad with their industry.
The vanity purchase theory does not appear probable either - people who work closely with him do not paint a picture of him lolling around in luxury yachts. As for political ambitions, considering that Amazon is right now a company in its prime, that too looks unlikely.
One group that must be surprised more than anyone else at this purchase must be Wall Street analysts, considering that they have been sneering at newspapers as "vanity businesses" and driving down the price/earnings multiples of public companies with significant revenues from newspaper publishing.
But this sudden, if surprising, action by a man who has imagined up the business of online sales of books, changed the way we all read books from paper to ebooks, demonstrated the resolve to persist through the dot com crash of 2000, battled against all the naysayers on Wall Street and emerge triumphant is hard for them to take lightly.
The Washington Post newspaper's owners can't be weeping over this sale. In the most recent quarter, advertising revenues from the print newspaper was a minuscule $55 million compared to the revenues from running a business of coaching students for college entrance exams, Kaplan, of $2 billion.
In other words, The Washington Post Company, the company that owns the newspaper, was in essence a coaching class business that ran a tiny, declining but world-famous newspaper, The Washington Post.
Then there are the technology conspiracy theorists who believe that Bezos plans to re-launch The Washington Post in an ePaper version. ePapers are flexible and paper-like and look remarkably like normal newsprint but use an electrophoretic display and the information on them is updated wirelessly.
Such a relaunch could possibly trigger worldwide acceptance of ePaper technology, something that has been languishing outside the limelight for want of a big enough and smart enough sponsor.
People who think about media worldwide looked up to The Washington Post for many reasons. In the 1970s, its reporters Bob Woodward and Carl Bernstein did the investigative reporting that came to be known as Watergate and which led to the resignation of American president Richard Nixon.
It was a regular winner of Pulitzer Awards for journalism. It reflected one of the ironies of the newspaper business - great journalism and courageous reporting seem to bear no correlation with a newspaper's circulation or financial success. American newspaper advertising revenues have declined by nearly 50 per cent since 2006 and online revenues have made up only a minuscule part of this drop. The Washington Post's experience has been no different than its peers.
Acquisitions are not new for Bezos, which bring us to the next surprise - the acquisition was not made by Amazon but by Bezos in his personal capacity.
Hearing this, I cannot but add a theory of my own about this acquisition - Jeff Bezos is a guy with a soft heart who wants to save a great American institution, The Washington Post. And in trying that he may help invent a new future for newspapers worldwide.