Apart from lower taxes and schemes that can motivate the 'aam aadmi' to save more, there is a long list of interesting expectations which the masses want finance minister Arun Jaitley to include in his Budget announcement.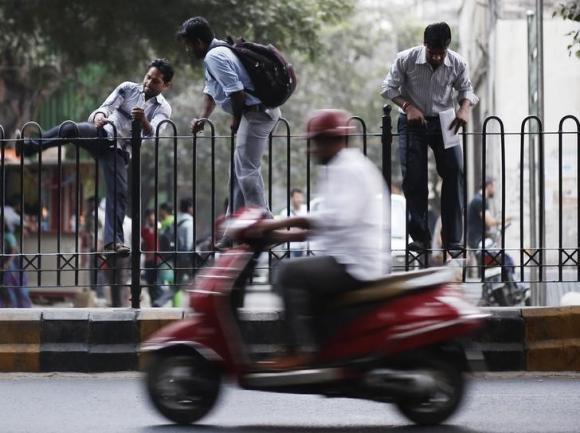 Without their knowing it, in the days leading up to the Budget, the chattering classes in New Delhi were the subject of my secret research project that aims at generating new tax income and plugging the fiscal deficit.
I've been sending feelers to the mandarins of the finance ministry, but so far they have snubbed me, which is why I am making the results of my 'Make in India' Budget public.
Cuss words tax: Why not unleash the fiscal police where the moral police has been making hay? Every time someone says "haramzade", "Bombay", or "Sonia Gandhi", you can levy a hefty fine, payable instantly, or punishable by forcible eviction from their homes, thereby allowing the government to build a land bank for its bullet trains. Budget 2015: Complete Coverage
That's the good that comes from thinking out-of-the-box. The only exception will be taking Modi's name, which will earn a rebate the more times you chant it.
Gay tax: The government works in mysterious ways, so here's how it can make capital from Section 377.
By taxing gays, the government will acknowledge their rainbow diversity, which will make activists happy.
But the stiff fine will keep them from coming out of the closet, thereby establishing India as a country where immoral things "against the order of nature" have not been part of its ancient parampara.
Heads you win, tails you can't lose.
Cougar tax: It's everywhere, just like the swine flu, even though people aren't acknowledging this shameless subversion of bharatiya parampara.
An increasing number of older women are taking - hai tobba! - younger, er, lovers. And not just by a few years, they want these canoodling toy boys to be half their professed age.
What better way to punish these brazen women than by making them pay for it - literally. This will also legitimise the world's oldest profession - okay, in reverse - showing that the government actually has women's interests at heart.
Of course, you can't impose a similar tax on older men wooing younger women because that's actually part of our sanskriti.
The Arnab Goswami tax: I'm not sure how this actually works. According to my wife's friend, Sarla, every time Arnab Goswami allows a guest to actually complete a sentence on his talk show, he can be fined for it.
Since this is unlikely to happen in our lifetime, the government might prefer to tax the poor sacrificial lambs who nightly appear to be hectored by him - though it is my personal belief that they need salve, not further burdening.
The Arvind Kejriwal tax: First, the government promises to halve personal tax.
Then it raises the amount of tax you need to pay because you actually had enough money to pay it. Confused? That's taxable too.
Black money tax: You can declare your black money by paying tax - also in black - which then gets used for the kind of stuff that generates black money in the first place.
Because hafta then goes round and round, there's no loss of revenue to the government and everyone is happy. I think.
Freedom tax: College women want the freedom to wear jeans or other seditious Western clothes? Couples want to celebrate Valentine's Day without fear of a khap-sponsored marriage?
Budget 2015: Complete Coverage
People want to retain the right to the religion they converted to without apprehensions of ghar wapsi?
In other words, if people want freedom, just tax it. It's win-win every which way.
God, I love how easy it is to make money and friends. Remember, you read about it here first.