David Beckham's salary at Paris St Germain will be donated to a children's charity in Paris, the former England captain said on Thursday.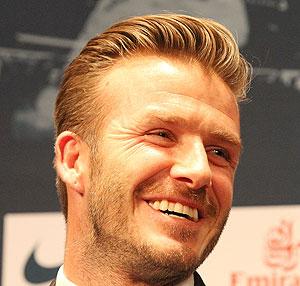 "With (president) Nasser Al-Khelaifi, with (sports director) Leo(nardo) we decided on something that's quite unique. I won't receive any salary during my time at Paris St Germain, my salary will go to a children's charity in Paris," Beckham, who signed a five-month deal with PSG, told a news conference.
"I'm very passionate about children and charity and so are the club. I don't think something like this has been done before."
Beckham did not elaborate on the details of the donation.