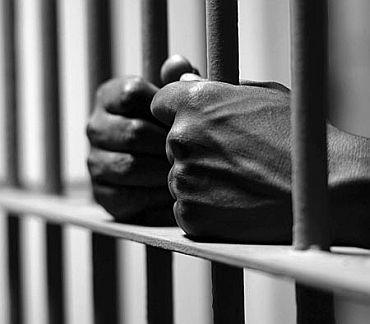 The Meghalaya police on Tuesday arrested 12 persons for their involvement in the August 16 killing of three persons for allegedly practicing witchcraft at Smit village about 8 kilometers from the city in East Khasi hills district.
"We have arrested twelve people all relatives after they were found to have involved in the murder of the trio," East Khasi hills district Superintendent of Police M Kharkhrang told mediapersons.
He said the arrest came after three women were picked up on Monday and interrogated.
Three people, Yesly Mawthoh, his son D Nongdhar and Besly Mawthoh were killed by an angry mob at their house at Smit village, after another person from the same locality informed that the trio had performed some kind of witchcraft rituals on him last week.
Out of the 12 arrested, six of them were women. In this connection, two cases have been registered and against the accused who were remanded to seven days police custody, he said.
Stating that such incident of alleged witchcraft has become an epidemic, the SP said, "The police is determined to ensure that the perpetrators of such crimes should be punished."