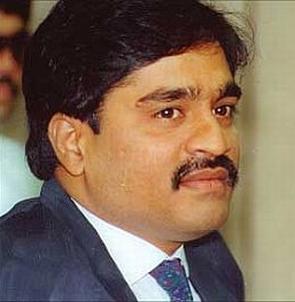 Clifton, Block No 4, opposite Cafe Flow, Karachi.
6/A, Khyaban Tanzeem, Phase V, Defence Housing Area, Karachi.
House 29, Street 22, P-6/2, Margalla Road, Islamabad.
These are the three addresses Indian intelligence agencies have for Dawood Ibrahim, India's most wanted gangster.
After terrorist Syed Abdul Karim Tunda was arrested on Saturday and questioned, he confirmed Ibrahim's presence in Pakistan.
A few days ago, Shahryar Khan, Pakistan Prime Minister Nawaz Sharief's special envoy, revealed in London that Ibrahim was no longer in Pakistan, only to backtrack hours later.
An Intelligence Bureau official confirmed to Rediff.com that Tunda had told the Delhi police interrogation team that he was in regular touch with Ibrahim who lives amid tight security provided by the Pakistan security establishment.
Tunda was apparently roped in by Pakistan's Inter Services Intelligence directorate to liaise between his fellow Indian Ibrahim and the Lashkar-e-Tayiba.
The ISI, IB sources told this correspondent, promised Ibrahim protection and sanctuary if he invested at least 30 per cent of his earnings to fund terror.
Ibrahim's underworld network was crucial to the Lashkar for its terror activities in India. Tunda ensured that his terror modules in India were in constant touch with Ibrahim's network.
Tunda's modules in Bangladesh, Kenya and the United Arab Emirates also interacted with Ibrahim's gangsters.
IB agents would like to uncover the network that Tunda and Ibrahim set up in India, which brought in arms, ammunition, drugs and counterfeit currency.
If Tunda identifies crucial elements in this network as also the entry and exit points, Indian agencies would get a heads up on cracking down on terror.