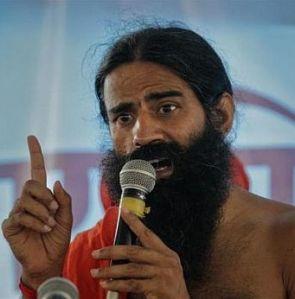 An 18-year-old girl from Delhi went missing under mysterious circumstances from the hostel of yoga guru Ramdev's Patanjali University, police said on Saturday.
The girl, doing her graduation from the university in yoga science, had gone missing from the hostel on Thursday, Bahadarabad SHO R K Saklani told PTI by telephone.
But the matter was brought to the notice of the police on Friday when separate complaints were lodged by the hostel authorities and parents of the girl, he said.
Preliminary investigations based on interrogation of the girl's friends revealed it could be a case of elopement as a man used to visit her often at the hostel, the SHO said.
The girl had confided to her classmates that she would marry him, he said.
The man named Baljit had even met her at the hostel on the day she went missing, Saklani said adding there was a strong possibility that she went with him.
Efforts were on to trace both of them, he said.
Both the hostel authorities and the girl's parents had registered separate cases, the SHO said.
The girl's parents, residents of Geetanjali Park in New Delhi, who came to Haridwar soon after being informed of the incident, returned to the national capital after lodging a complaint in this regard, he said.