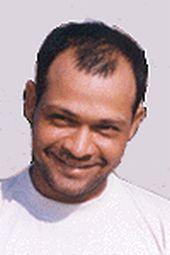 As he lay writhing in pain on a pavement after suffering a cardiac arrest, former first-class cricket Raja Ali needed Cardio Pulmonary Resuscitation to have a chance at survival but with not many in India trained in basic life-saving techniques, no one could come to his aid.
The 36-year-old left-hand batsman, who was an important part of two Ranji Trophy and one Irani Trophy winning Railways squad, didn't get any help from the onlookers who saw him lying on the pavement of the VIP Road in Bhopal.
Even though policemen rushed him to the hospital after discovered him lying unconscious, the former cricketer was declared brought dead.
News of Ali's death came as a big shock to the cricketing fraternity and it also raised a pertinent question. Can India lap up the the concept of 'First Responders', which is common in Western countries?


First Responders are those who provide the initial treatment at the scene of the incident or accident before definitive treatment is provided.
These include fire, police, and emergency medical personnel. But in many cases, it could be a common man who could turn a saviour in a crisis situation if aware about the basic lifesaving techniques.

According to statistics nearly 7.5 lakh people die of sudden cardiac arrests every year in India. On an average, a victim begins to suffer irreversible brain damage four minutes after the cardiac arrest takes place and if no CPR, a combination of rescue breathing and chest compressions, is administered.
"Learning basic lifesaving techniques can make a big difference," says Shakti Singh, Managing Director, VIVO Healthcare, a Gurgaon-based company which offers training in CPR and other life-saving techniques in case of emergencies like cardiac arrests and accidents.