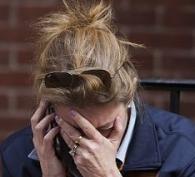 A Chechen man, who was fatally shot by an agent of the Federal Bureau of Investigation last week during an interview about one of the Boston bombing suspects, was unarmed, United States law enforcement officials have said.
An air of mystery has surrounded the shooting of Ibragim Todashev, 27, since it occurred on May 22.
At the time of the shooting, Todashev was being interviewed about his possible connection to a triple murder in Waltham in September 2011. Law enforcement officials said he had acknowledged involvement in the murders and had implicated Tsarnaev, who was killed in a shootout with police four days after the April 15 Boston bombing.
Law enforcement officials had initially said that Todashev "just went crazy," brandishing a knife and stabbing the FBI agent.
The FBI has provided few other details, saying that the matter is being investigated by an FBI review team that may not finish its probe for several months.
In the statement about Todashev's shooting issued on the day of the incident, the FBI said that an agent, along with two Massachusetts State Police troopers and other law enforcement personnel, were interviewing "an individual" in connection with the Boston Marathon bombing investigation when a "violent confrontation was initiated by the individual."
An agent sustained non-life-threatening injuries, later described by one law enforcement official as "some cuts and abrasions."
Initial reports citing anonymous law-enforcement individuals provided conflicting accounts of what happened. Some law enforcement officials said Todashev wielded a knife and others suggested that he attempted to grab the FBI agent's gun.
One law enforcement official, speaking on the condition of anonymity, told Washington Post that Todashev lunged at the agent and overturned a table.
But the official said Todashev did not have a gun or a knife. A second official also said Todashev was unarmed.