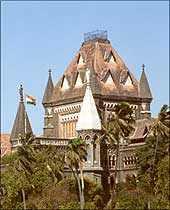 Terming the rape and murder of a "defenceless" minor girl as the "ultimate insult to womanhood", the Bombay high court on Friday confirmed the death penalty awarded to a 22-year-old youth after it held that the case fell under the "rarest of rare" category.
A division bench of Justices P V Hardas and A M Thipsay confirmed the death penalty of Raju Jagdish Paswan, hailing from Bihar, for raping and murdering a nine-year-old girl in June 2010 in Sangli district of Maharashtra.
"After evaluating the mitigating and aggravating circumstances we are of the opinion that this case falls under the category of rarest of rare. We have no hesitation in confirming the death penalty," the court said.
"The accused has committed an offence of rape and murder on a defenceless child which is the ultimate insult to womanhood. The offence has been committed in a most gruesome and grotesque manner which is not only repulsive but also shocks the collective conscience of the society," it added.
The bench further observed that the accused will be a "menace to the society and no possibility to reform".
The court also held that the accused committed the offence not on a spur of the moment but with due deliberation and planning. "The accused knew the daily routine of the victim child and had been stalking her. The accused had not only satisfied his carnal lust but had also murdered her apprehending that she would identify him later," the court said.
"Children are considered to be soft targets as they offer little or no resistance. The accused exhibited total brutality and inhuman conduct. Even after committing the crime the accused has not shown any remorse," the court said.
The incident dates back to June 21, 2010 when the victim had gone missing from her house in Bedag village in Sangli district. The victim's father, a labourer in a farm, had lodged a missing complaint. During investigation the police learnt that the victim was last seen with the accused, who lived in the neighbouring house.
According to prosecution, when the accused was detained and interrogated he revealed that he had raped the girl and murdered her and then dumped her body in a well.
The high court further held that the accused had shown no compunction in committing this gruesome act on a victim who was aged merely nine years.
The sessions court in November last year while awarding Paswan the death penalty had observed that the accused had committed a heinous crime of raping an innocent child and that it was a "cold-blooded murder".