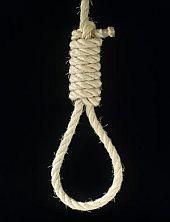 A fast track court in Bihar's Darbhanga district on Wednesday awarded capital punishment to a man for raping and murdering a six-year-old girl three years ago.
Fast Track Court -IV additional district judge Sunil Kumar Singh passed the order awarding capital punishment to Indal Kumar Sharma alias Indra Thakur under section 302 of the IPC.

The judge also awarded life imprisonment to the man under section 376, 10 years imprisonment under section 366(A) and seven years imprisonment under section 201 of IPC.
Sharma, aged about 30 years, had lured the girl from her house during a bonfire and took her to his house in the neighbourhood at Raghopur village, raped and then strangulated her on January 5, 2010.
He later buried the girl's body in his house to avoid detection.
The girl's maternal grandmother had lodged an FIR against Sharma charging him with the rape and murder of her granddaughter and police had arrested him two days after the incident.
The chargesheet in the case had been submitted on December 10, 2010 and the man confessed his crime before the court during the trial.