Southern Spice
December 26, 2014
Review: Nagaravaridhi Naduvil Njan is a letdown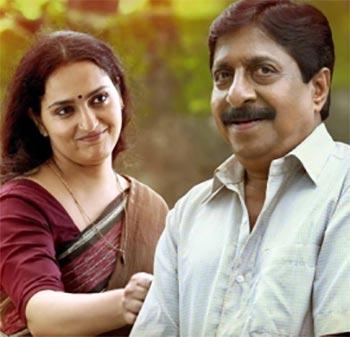 Nagaravaridhi Naduvil Njan does not bring any festive cheer.
Review: Kayal is compelling love story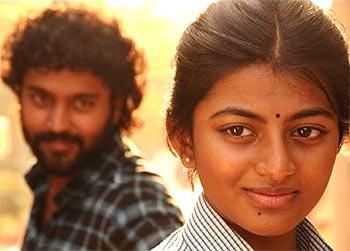 Director Prabhu Solomon's Kayal is heartrending tale of love set in the backdrop of the brutal tsunami of 2004.
December 25, 2014
Nagarjuna's son Akhil Akkineni to make his debut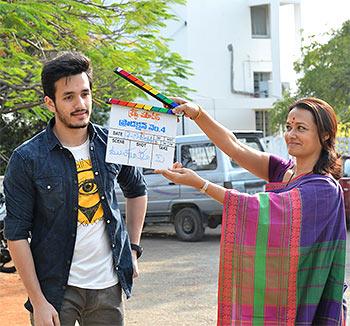 Director V V Vinayak has started his new film with Akhil Akkineni which will produced by his father Nagarjuna Akkineni.
December 22, 2014
Review: Aamayum Muyalum is disappointing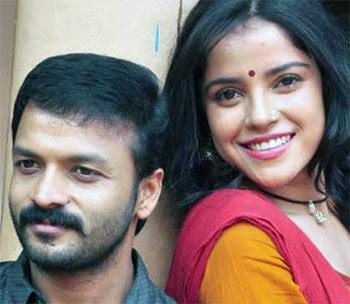 Rather than watching Aamayum Muyalum, the DVDs of Priyadarshan's old films would be a better option.
December 19, 2014
Review: Cousins is crass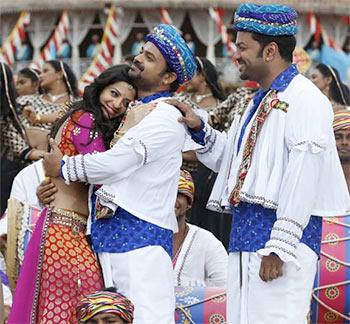 Cousins is not an auspicious beginning to the festive season, says Paresh C Palicha.
Review: <I>Pisaasu</I> is a haunting tale of love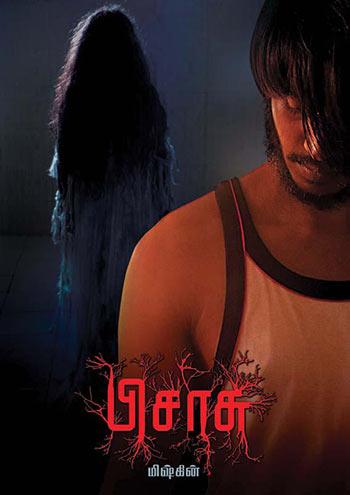 Taut screenplay, simple dialogues, excellent characterisation, admirable performances and perfect execution make Mysskin's Pisaasu a must watch, says S Saraswathi.
December 18, 2014
'Swami Chinamayananda is the Rajinikanth of spiritualism'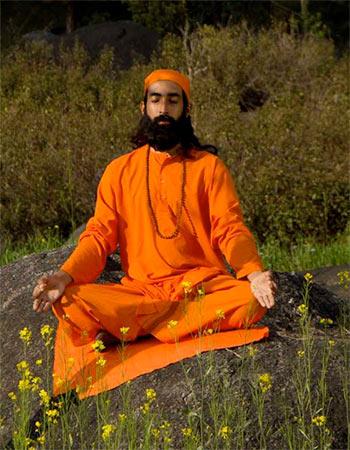 'I didn't want the biopic on Swami Chinmayananda to be a propaganda film,' filmmaker R S Prasanna tells Shobha Warrier/ Rediff.com
December 16, 2014
'December 1 is inspired by a newspaper report'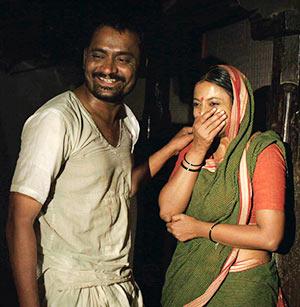 'Just like Smita Patil was unsuitable for glamour roles, I believe Nivedita is a lot in the Smita Patil mould,' P Sheshadri tells Srikanth Srinivasa/ Rediff.com
December 15, 2014
'Rajinikanth exudes a certain magic that is unbeatable'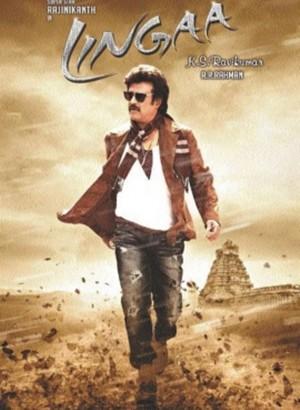 Rajinikanth fans throng Chennai theatres to catch his latest film Lingaa.
'I never imagined I would be playing Swami Chinmayananda some day'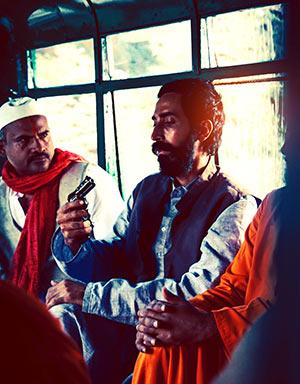 'Acting for On The Quest was a very fulfilling experience,' Sandeep Hebbar tells Praveen Sundaram/ Rediff.com
December 12, 2014
Birthday Special: The Many Avatars of Rajinikanth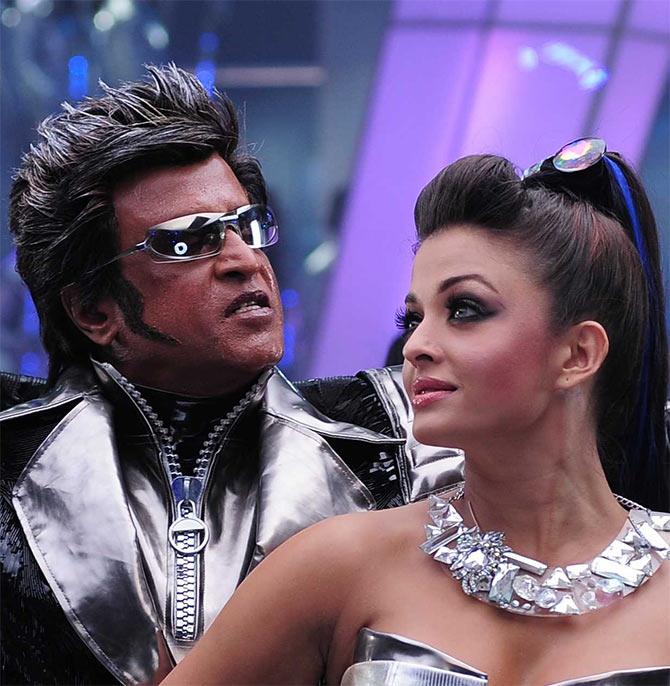 Celebrating the Thalaiva's birthday.
Aishwarya, Shriya, Nayantara: Rajinikanth's HOTTEST heroine? VOTE!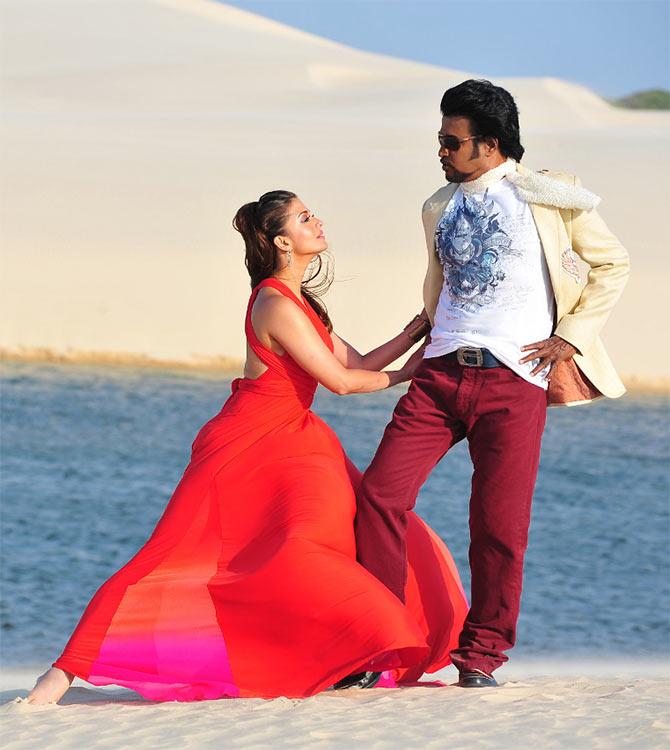 An extra point to them for performing the daunting task of sharing screen space with the formidable superstar!
Which Kannada film will you watch this weekend? VOTE!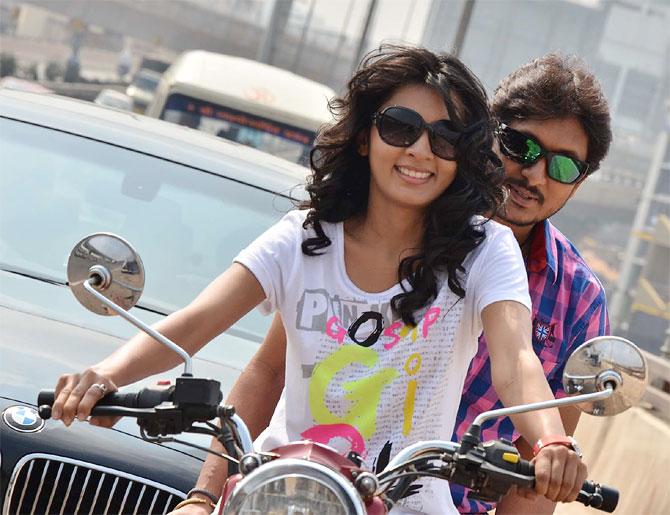 Take your pick!
December 09, 2014
MUST SEE: Images from Rajinikanth's Lingaa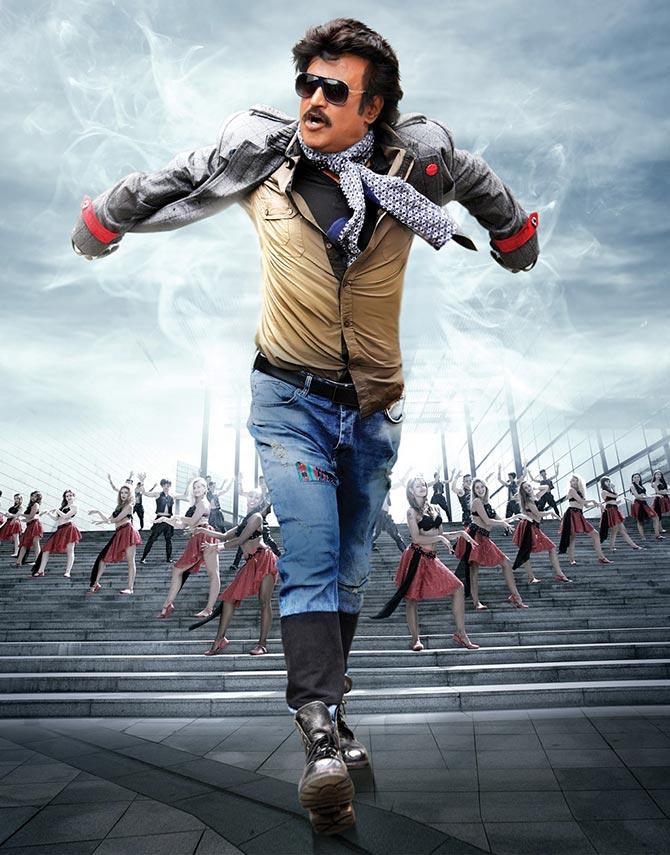 Is this the big blockbuster of the year?
December 08, 2014
Review: Seconds is a waste of time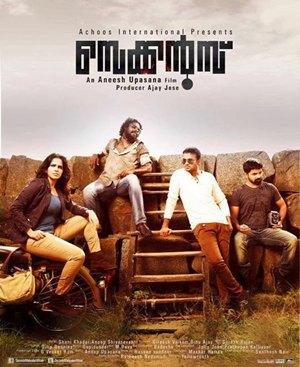 By the time the big twist arrives in Aneesh Upasana's Malayalam thriller Seconds, we are too jaded to enjoy or appreciate it, says Paresh C Palicha.
First Look: Suresh Gopi returns in My God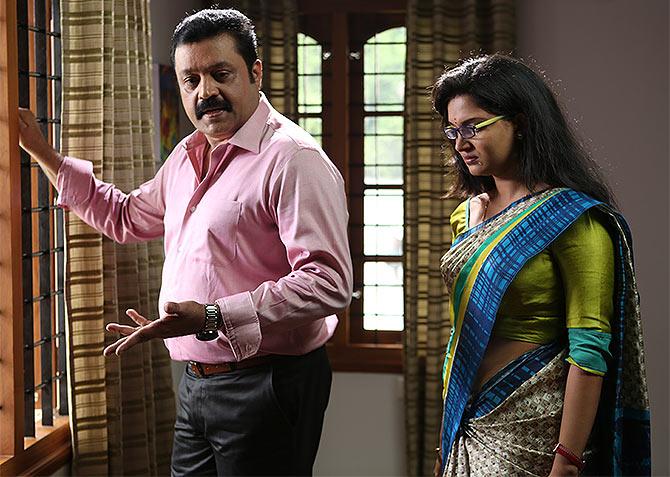 The film is currently being shot in Thodupuzha.
December 05, 2014
Which Kannada film do YOU want to watch this weekend?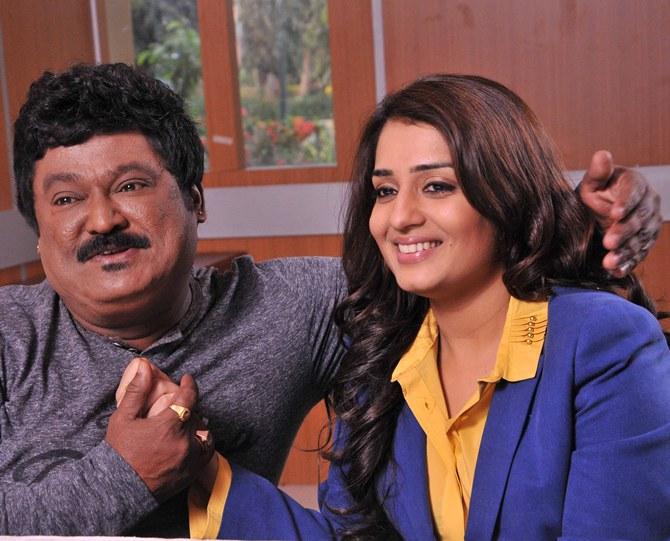 Check out the movie releases, and make your pick!
December 04, 2014
First Look: Get ready for Chirakodinja Kinavukal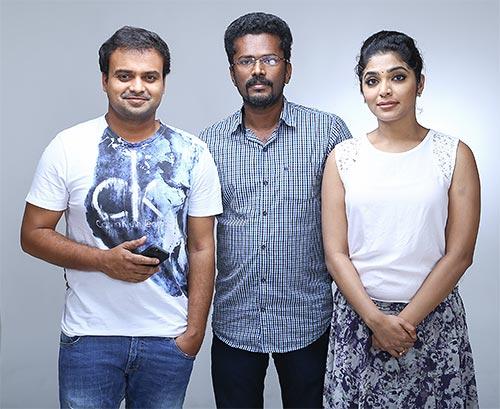 The script is inspired from a story which was narrated in 1996 Malayalam film Azhakiya Ravanan.
December 02, 2014
Review: Mylanchi Monjulla Veedu is an old wine in a new bottle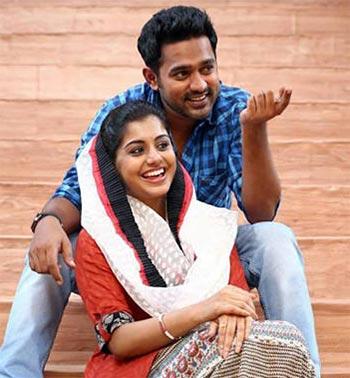 Mylanchi Monjulla Veedu is a typical old world story with inter-religious relationship, elopement, mayhem and murder.
December 01, 2014
Review: Angels is forgettable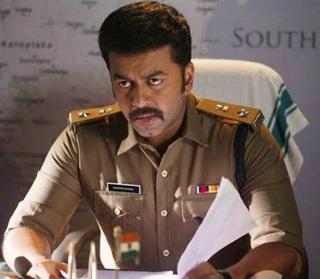 Angels has a disappointing story and shoddy film-making, says Paresh C Palicha.
November 28, 2014
Which Malayalam film will you watch this weekend? VOTE!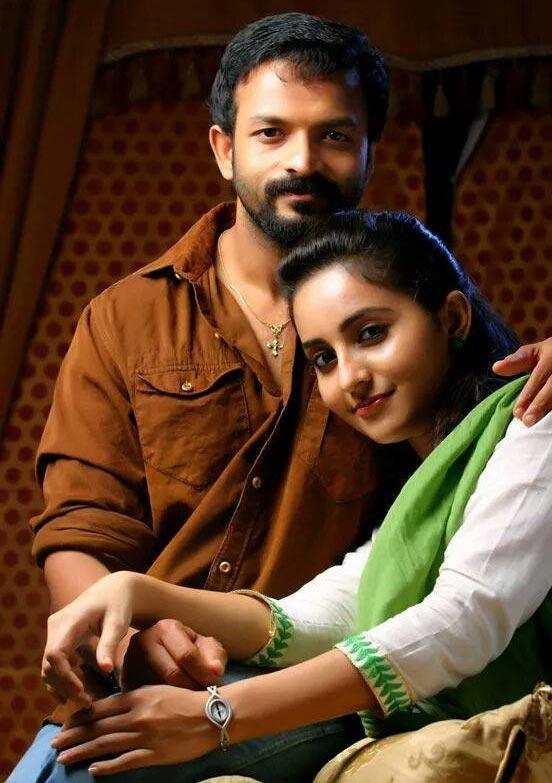 Take your pick!
Review: Kaaviya Thalaivan is worth a watch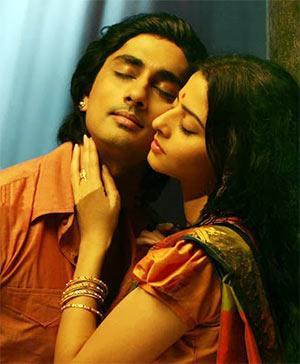 Tamil film Kaaviya Thalaivan is a thoroughly enjoyable experience, says S Saraswathi.
November 27, 2014
Which Kannda film will you watch this weekend? VOTE!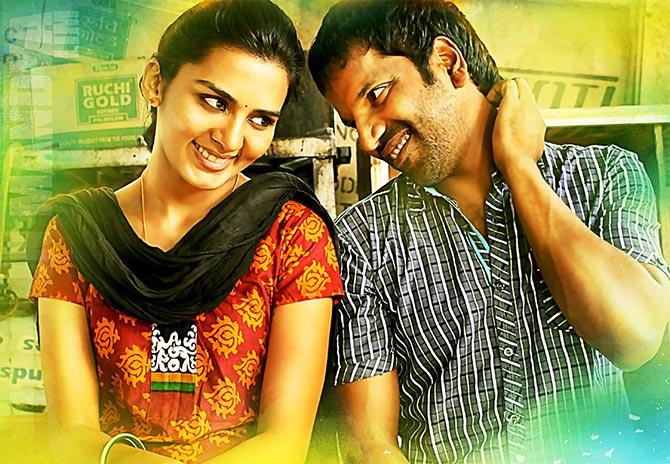 Take a look at the releases and vote!
November 26, 2014
Mohanlal: No right to stop you kissing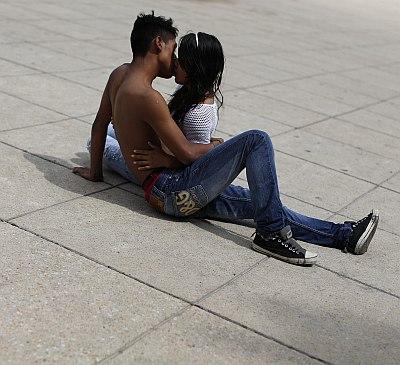 'There can be relationships beyond sex between a man and a woman and the Malayalis seem to be unaware of.'
Review: The Dolphins is low on entertainment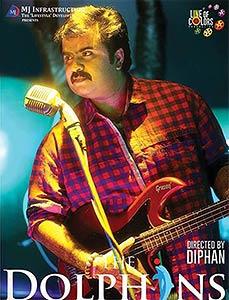 Malayalam film The Dolphins gets preachy after a while, says Paresh C Palicha.
November 24, 2014
Review: Lal Bahadur Shastri is run-of-the-mill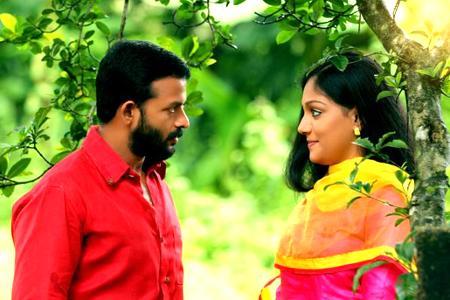 Lal Bahadur Shastri is a New Gen venture that offers you just few chuckles and laughs here and there.
November 23, 2014
Get ready for Yamaleela 2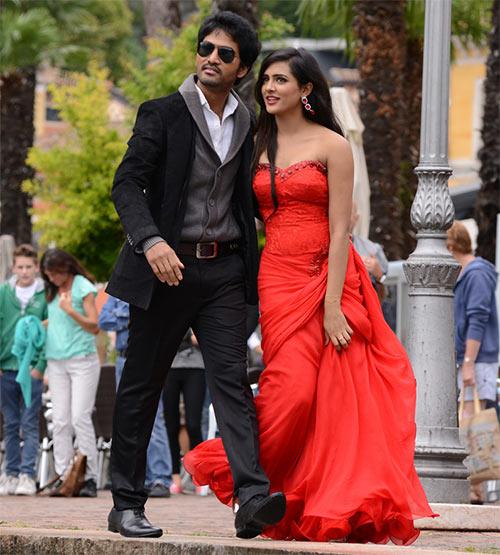 The Telugu film will release on November 28.
November 21, 2014
Review: Vanmham is an uninspiring revenge drama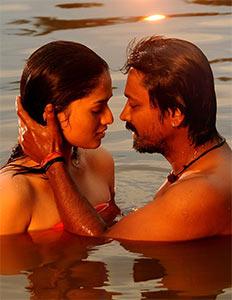 Tamil film Vanmham really tests your patience, says S Saraswathi.
'The world of cinema has always fascinated me'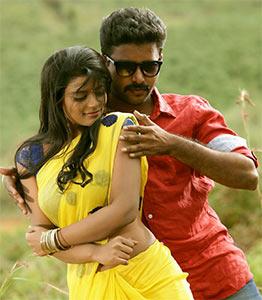 Debutant director Caarthick Raju talks about the success of Thirudan Police.
Jayasurya's Lal Bahadur Shastri releases today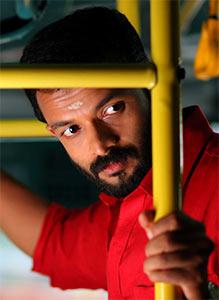 The title has no connection with India's former Prime Minister, but is the combination of the names of the three lead characters in the film.
November 20, 2014
Darshan's Ambareesha releases today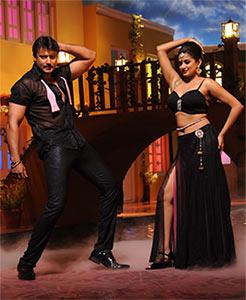 The movie has garnered an estimated Rs 21 crore even before its release.
Controversies abound for Kerala Film Festival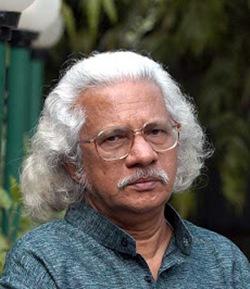 However, advisory committee chairman Adoor Gopalakrishnan insists he wants the fest to run smooth and hassle-free.
November 19, 2014
'If you care for your daughter, you must watch Naa Bangaru Talli'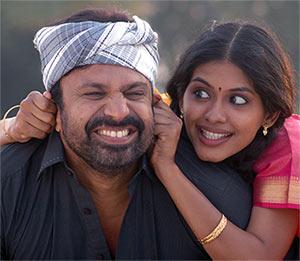 Directors Rajesh Touchriver and Sunitha Krishnan reveal the challenges and difficulties they faced in the writing, production and distribution of Naa Bangaru Talli.
Fahadh Faasil to play a fisherman in Mariyam Mukku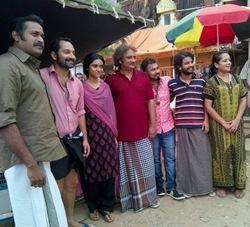 Directed by James Albert, the film will see debutante Sana Altaf play the lead character opposite Fahadh Faasil.
November 18, 2014
Birthday Special: Nayantara's fashionable screen avatars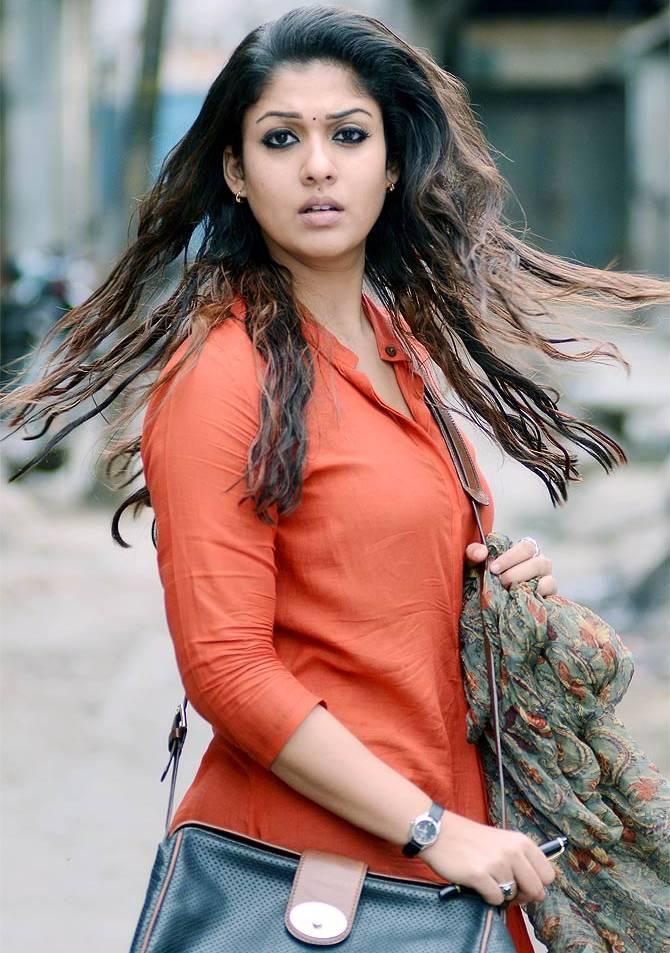 This South stunner turns 30 on November 18.
November 17, 2014
Review: Ormayundo Ee Mukham has no substance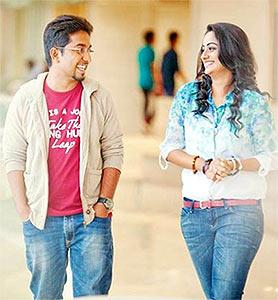 Ormayundo Ee Mukham is fluffy and breezy but disappointing.
Review: Thirudan Police is a delight to watch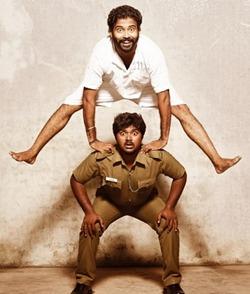 Thirudan Police explores the highly complex father-son relationship, while giving a realistic picture of the everyday life of a policeman.
November 14, 2014
'My uncles Chiranjeevi, Nagababu, Pawan Kalyan supported me'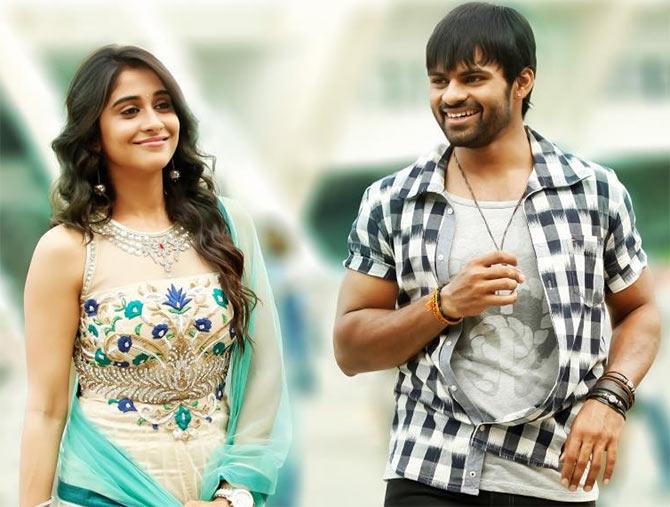 The film releases today.
Vineeth Sreenivasan returns as leading man after many years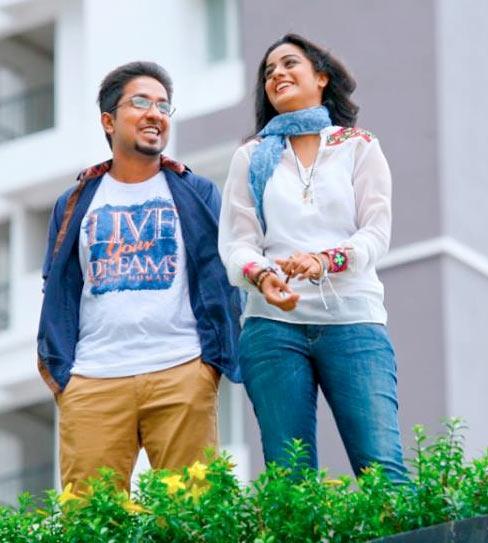 The role is in debutant director Anvar Sadik's Ormayundo Ee Mukham, releasing today.
November 13, 2014
'Erra Bus is a film with an universal concept'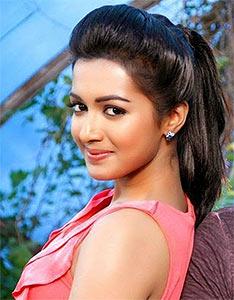 Telugu actress Catherine Tresa explains what interested her to be a part of Erra Bus.
Mohanlal and Manju Warrier to come together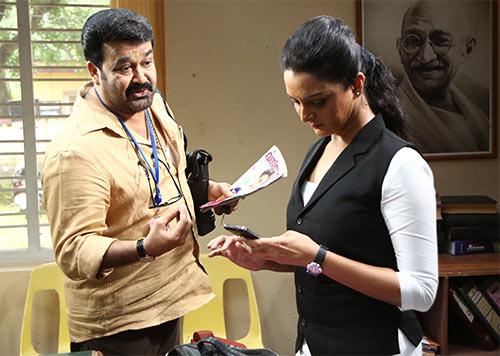 The yet untitled film is directed by Sathyan Anthikkad and scripted by Ranjan Pramod.
November 12, 2014
'I made Abhimanyu after reading Abdul Kalam's book'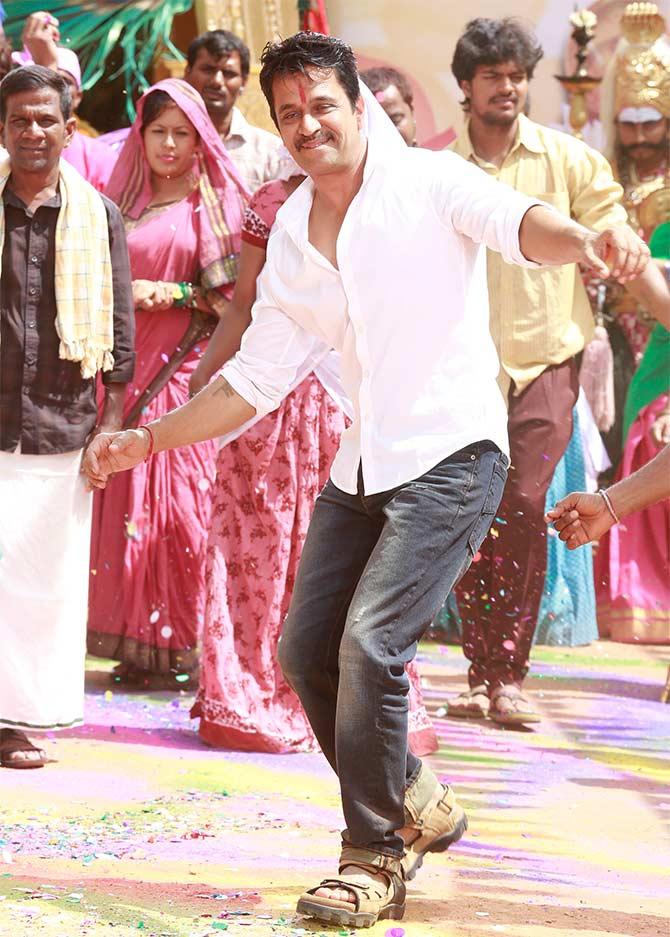 Arjun Sarja talks about his Kannada directorial debut that hit the marquee last week.
November 11, 2014
'I am inclined towards offbeat films'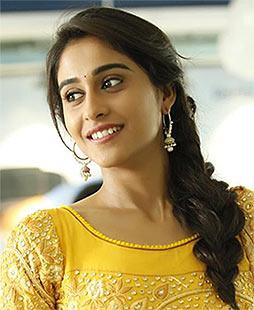 Regina Cassandra talks about her experience of working in Pilla Nuvvu Leni Jeevitham.
November 10, 2014
The hit pair of Chinthavishtayaya Shyamala is back!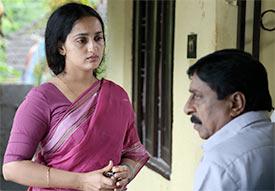 The hit pair will be seen together in Shibu Balan's Nagaravaridhi Naduvil Njan.
Review: Jai Hind 2 fails to impress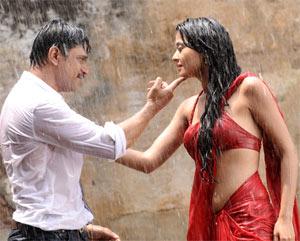 Arjun Sarja's Jai Hind 2 is a trite and uninspiring action drama that advocates free education for children.
Review: Iyobinte Pusthakam is technically brilliant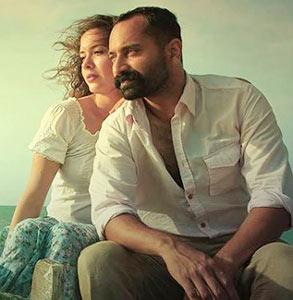 Iyobinte Pusthakam is a visual extravaganza where director Amal Neerad's technical skills and the brilliance of the ensemble cast win the day.
November 07, 2014
Review: Oru Oorla Rendu Raja is a waste of time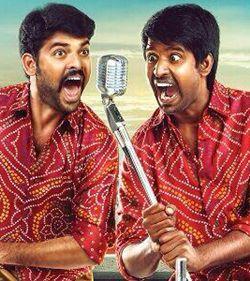 Oru Oorla Rendu Raja is a tedious comedy drama that attempts to highlight the inhumane working conditions of factory workers in our country.
'Joru is a film with lots of twists'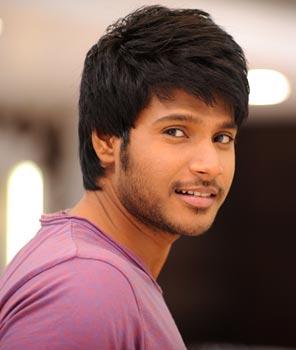 Sundeep Kishan talks about doing his first full-fledged slapstick comedy Joru.
Fahadh Fazil to clash with Little Superman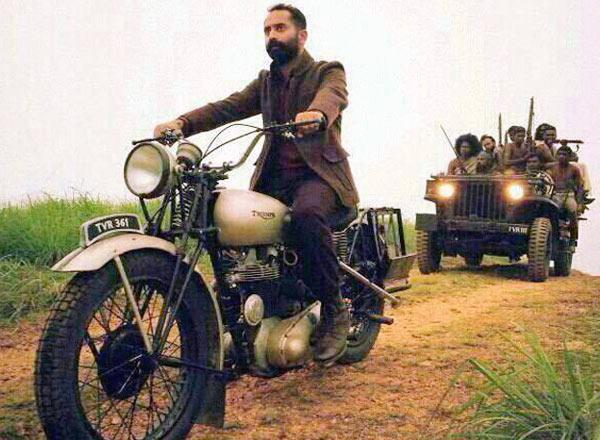 Two interesting Malayalam films are lined up for the release this week.
Dr Rajkumar's Kasturi Nivasa returns in colour today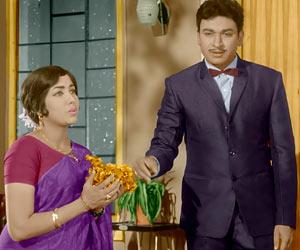 The film has been given a makeover at a cost of Rs 2 crore.
Review: Mammootty shines in Varsham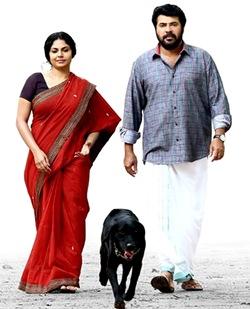 Varsham carries the stamp of Ranjith Sankar which is enhanced by Mammootty's presence.
Birthday Special: Kamal Haasan's 60 years of excellence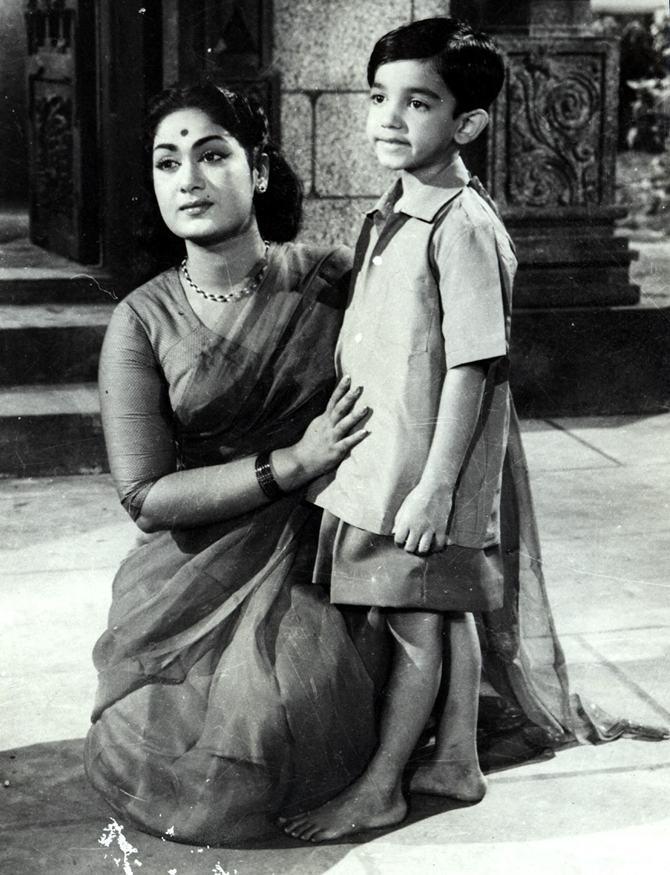 As the legendary actor turns 60 today, we look at his finest performances in the last six decades.
November 06, 2014
Mammootty's Varsham releases today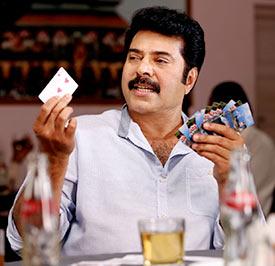 The film is produced under the actor's banner.
November 05, 2014
'Got to display wide range of emotions in Brother Of Bommali'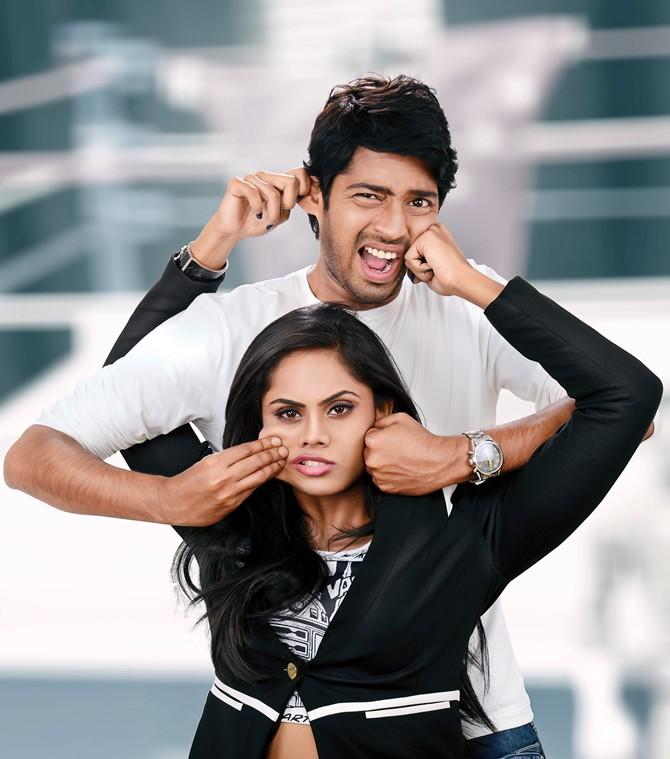 Actress karthika Nair talks about her new Telugu film.
November 01, 2014
'Speaking Kannada was quite difficult'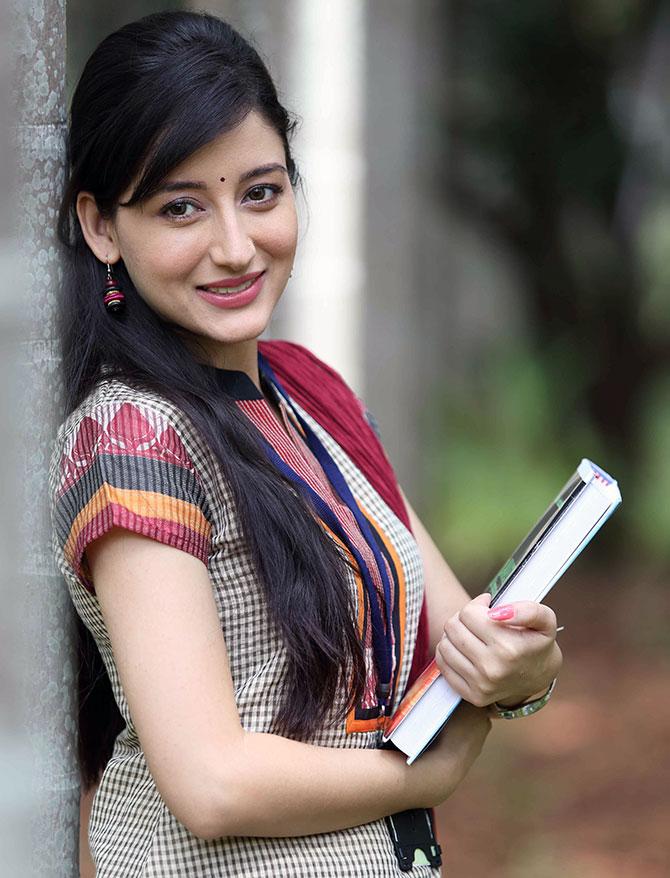 'I would like to work again and again in Kannada cinema, as there is some kind of attachment to the people here,' Priyanka Kandwal tells Srikanth Srinivasa.
October 31, 2014
Review: Nerungi Vaa Muthamidathe fails to impress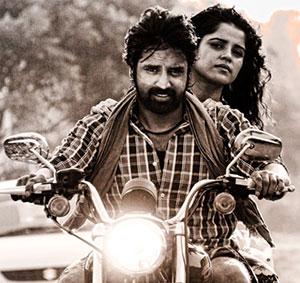 Nerungi Vaa Muthamidathe touches several issues but does not hit the right notes, says S Saraswathi.
Do you know what C10H14N2 is? Tell us!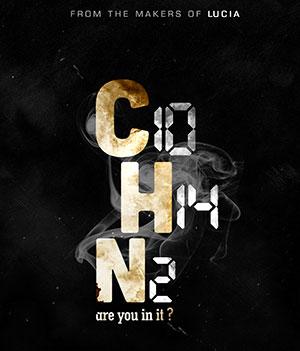 Kannada filmmaker Pawan Kumar certainly likes to do things differently!
Review: Njangalude Veettile Adhithikal disappoints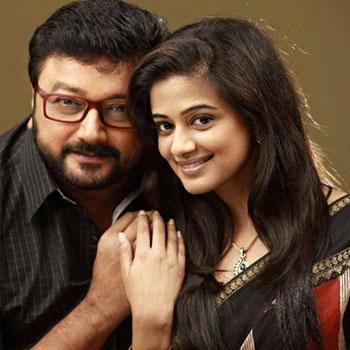 The film cannot be taken seriously, says Paresh C Palicha.
October 30, 2014
Two Kannada love stories to clash at the box office this Friday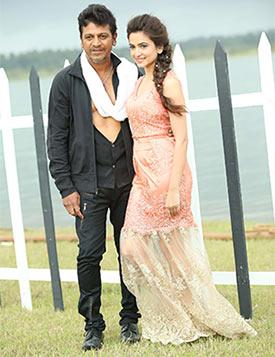 Two Kannada releases this Friday
'Unwelcome guests end up adding to our worries'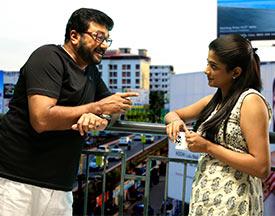 The film stars Jayaram and Priyamani in lead roles.
October 29, 2014
Tamil actor Vijay races ahead of Katrina Kaif!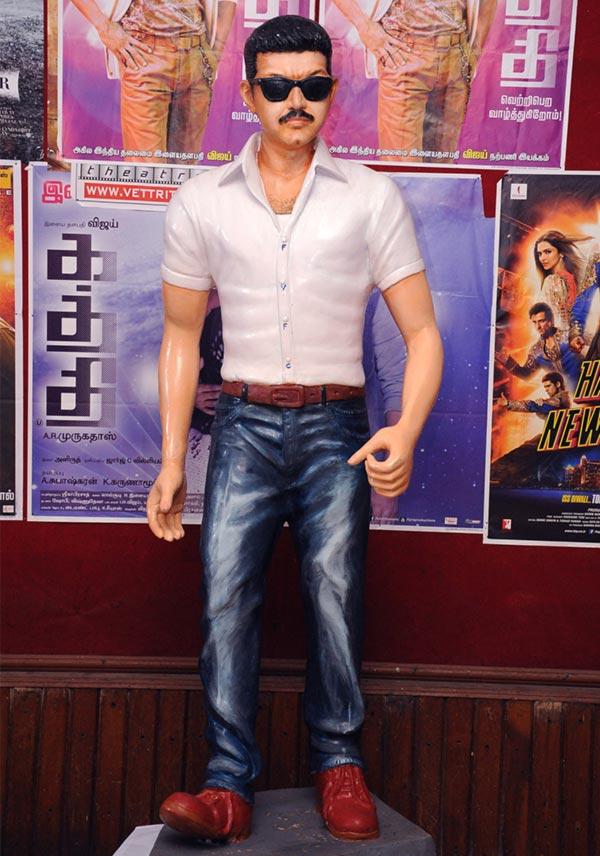 Vijay's fans have erected a statue to celebrate the success of his newest film, Kaththi.
October 28, 2014
Vinayan is back with Little Superman 3D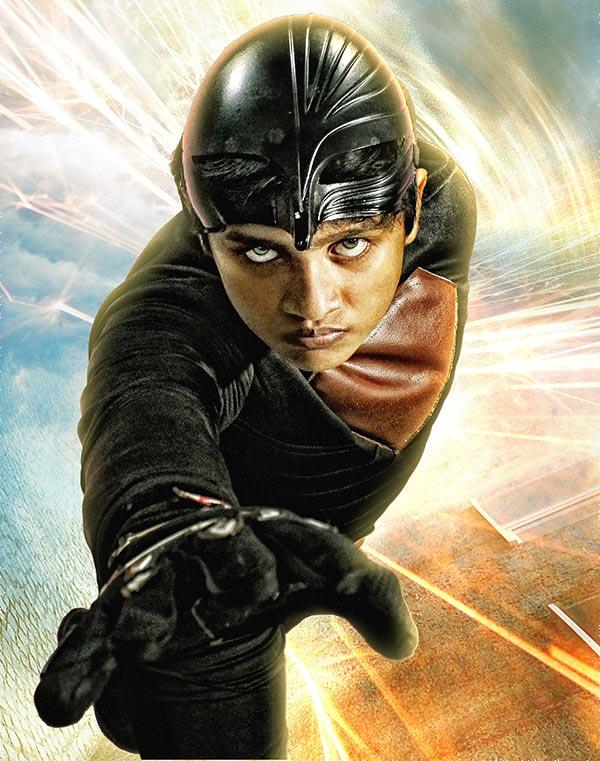 The film hits theatres this November.
October 27, 2014
'Karthikeya is all about mystery and adventure'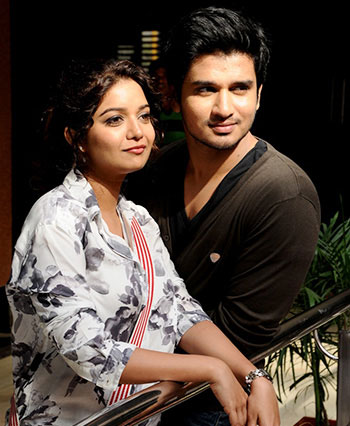 Nikhil Siddhartha talks about his new film Karthikeya
Nagarjuna joins Narendra Modi's Swachh Bharat campaign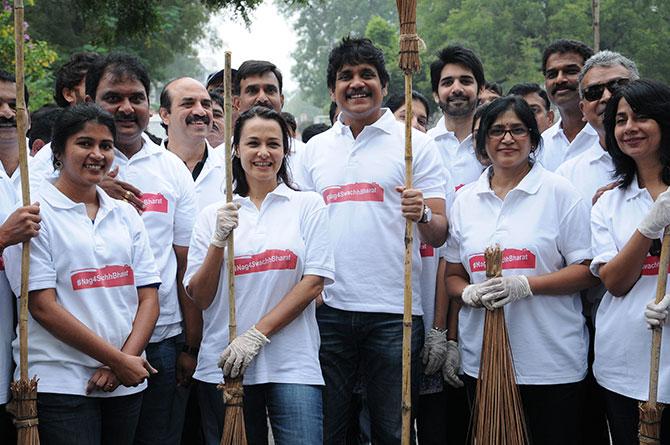 The Telugu superstar also unveiled a website to create awareness and also engage his fans in the initiative.
October 25, 2014
Now, meet Vysakh's Cousins!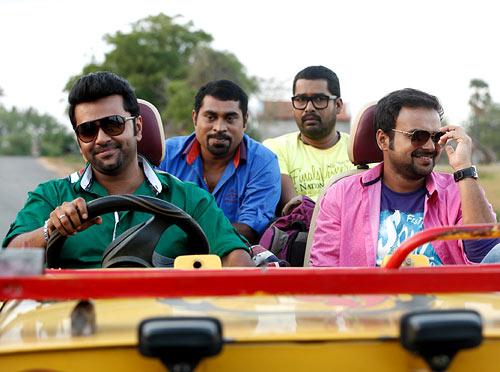 Cousins has been made on a grand scale.
October 24, 2014
Review: Poojai is a mass entertainer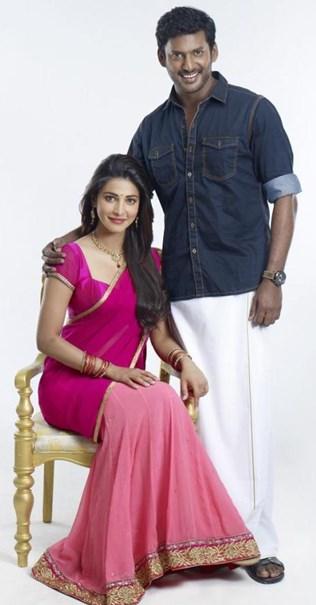 Poojai is your standard Hari fare, says S Saraswathi.
October 22, 2014
Review: Kaththi entertains with a message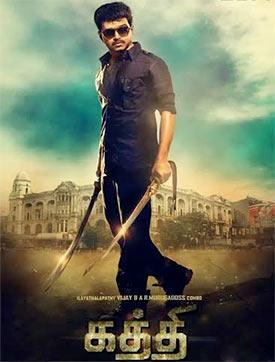 Kaththi attempts to highlight the pathetic condition of farmers, whose lives are being destroyed by callous multinational corporations.
It's festival time for the Kannada film industry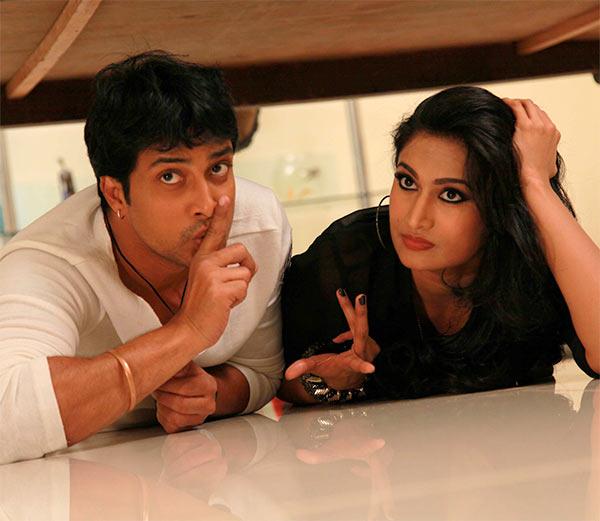 Two films will release on Diwali.
First Look: Rajinikanth's Lingaa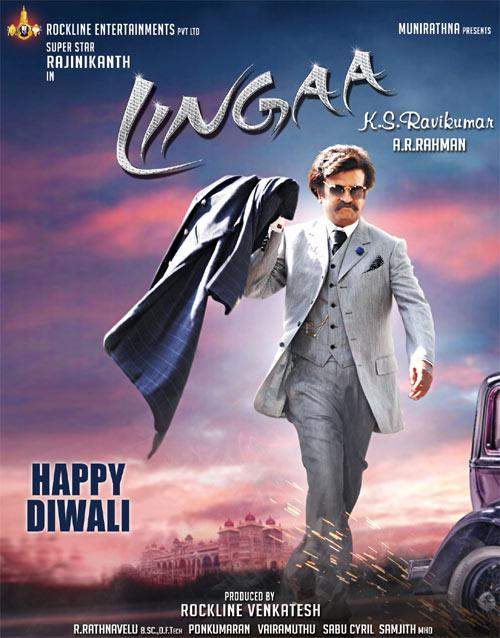 Directed by K S Ravikumar, the film is set to release on superstar's birthday, December 12.
October 21, 2014
'Singham is a brand that everyone is aware of'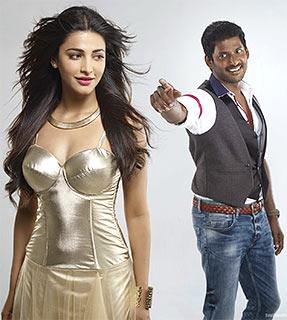 Singham director Hari Gopalakrishnan's latest film Poojai is all set to hit the screens on Diwali.
October 20, 2014
Catherine: Language was never a problem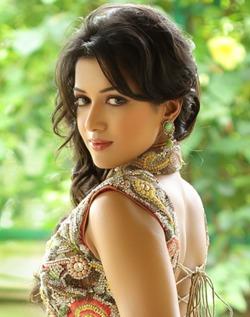 Actress Catherine Tresa talks about her newest hit, her first Tamil film Madras, and her upcoming projects.
'I want to do films for myself'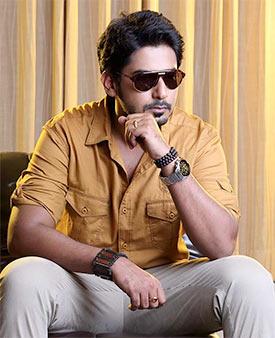 Kannada actor Prajwal Devaraj shares his excitement about working in his home production Neenaade Naa.
Review: Nayana is disappointing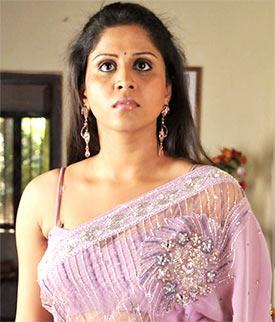 Nayana has some interesting performances but it is only in the second half that we come to the real story.
October 19, 2014
A brand new marketing plan for Mammootty's Varsham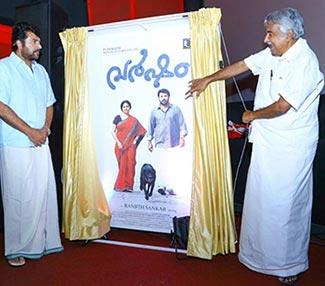 The film's posters were launched by Kerala Chief Minister Oommen Chandy at a grand function in Kochi.
October 17, 2014
'Neenaade Naa is a true story'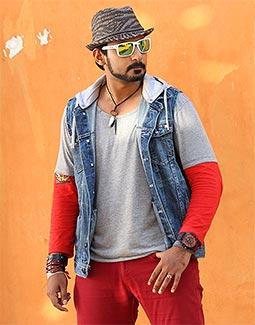 Popular Kannada actor Devaraj talks about his foray into film production.
Don't miss! Exciting Tamil releases this Diwali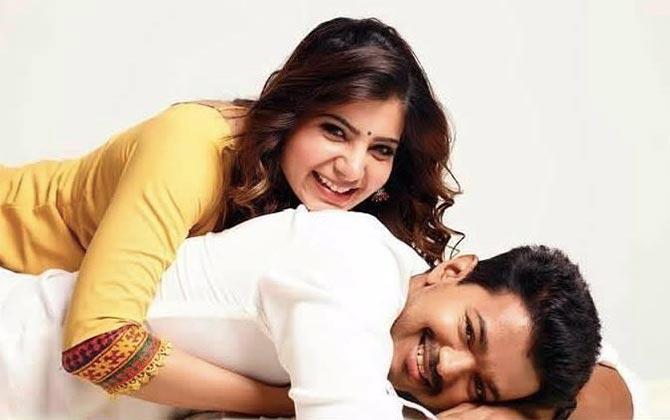 Four interesting films gear up to release on this festive occasion.
October 16, 2014
'I enjoyed working in my first Kannada film'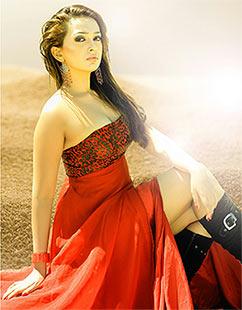 Ester Noronha who has worked in Telugu films talks about making her Kannada debut.
October 15, 2014
'I enjoy direction more than acting'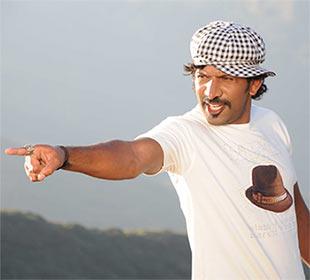 Kannada director Suryakiran talks about making his acting debut in Usiriginta... Neene Hattira.
Naga Chaitanya: Oka Laila Kosam is a romcom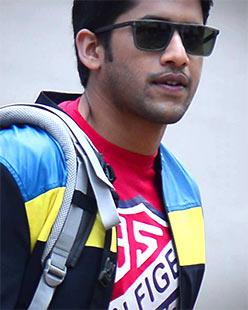 Chaitanya opens up about his new film and also explains why he decided to produce it.
October 14, 2014
Krishnavamsi: You can't create a film in vacuum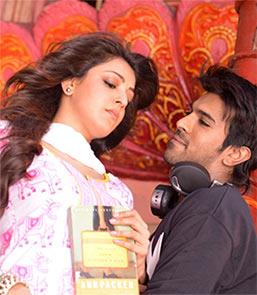 Director Krishnavamsi talks about the success of Govindudu Andhari Vadele and his earlier films.
October 13, 2014
Review: Ithihasa is enjoyable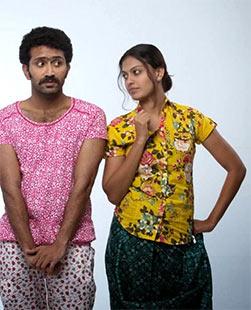 The storyline sounds simple and thin but the way it is presented makes Ithihasa worth watching.
Prithviraj starrer Ennu Ninte Moideen faces trouble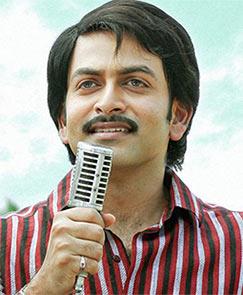 The story is based on the real life romance between Kanchanamala and Moideen and Kanchanamala has accused the director of tweaking their story.
Review: Asha Black is boring and insipid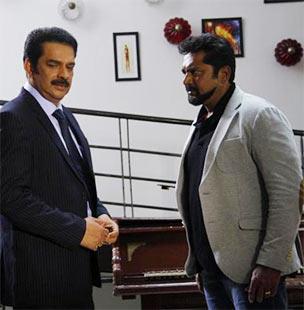 The film is so heavy with messages that the story or narration takes a backseat.
October 10, 2014
Ranjith: All my characters are real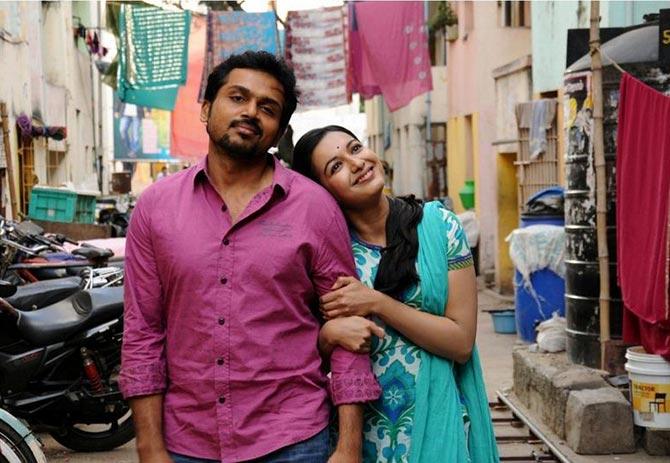 The director talks about his new hit, Madras.
October 09, 2014
Jeethu Joseph to team up with Dileep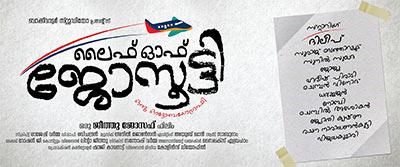 Titled Life of Josutty, the shooting will start in December.
25 years of RGV's Shiva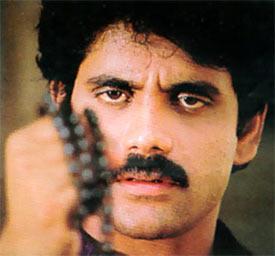 A digitally re-mastered print of Shiva will shortly be re-released in theatres in November.
October 08, 2014
'Pathshaala is a road film'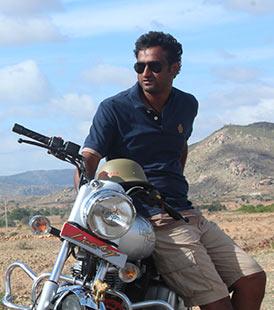 Assistant director, producer Mahi V Raghav talks about his directorial debut.
What's in a name? New daddy Prithviraj asks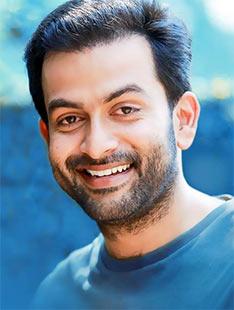 The star actor and his wife welcomed their first child on September 8 this year.
October 07, 2014
Review: Homely Meals is watchable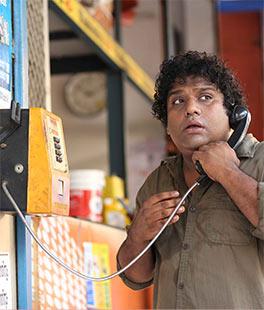 The film is watchable for its earnest performances.
October 06, 2014
Review: Prithviraj's Tamaar Padaar disappoints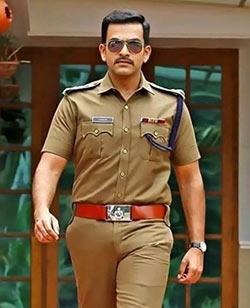 Tamaar Padaar is a below average, barely watchable film.
October 03, 2014
Can Prithviraj score a hat trick with Tamaar Padaar?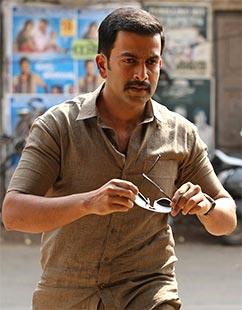 The superstar's last two films 7th Day and Saptamasree Taskaraha have been big hits at the box office.
October 02, 2014
Review: Yaan is a terrible bore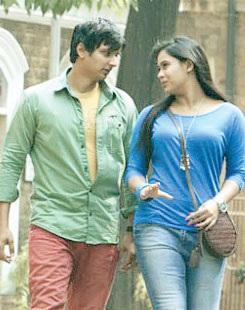 Cinematographer Ravi K Chandran's Yaan is a long, tedious and completely over-the-top action drama.
Gear up to welcome the Dusshera releases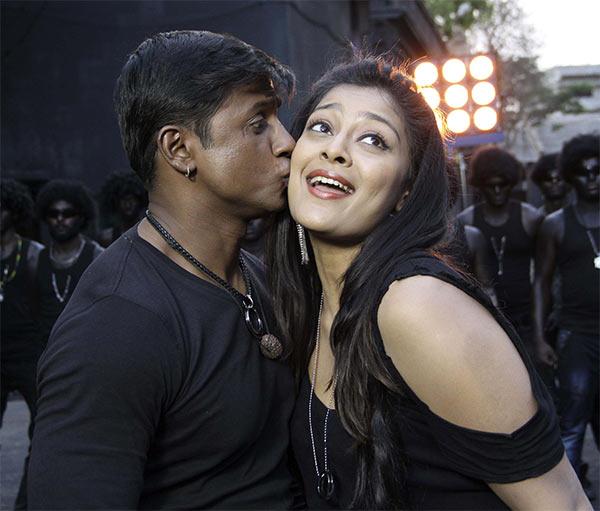 Two Kannada films will release this festive season.
October 01, 2014
'A remake is a remake even if the producer spends crores'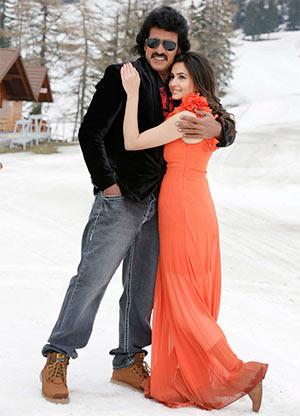 Popular Kannada comedian Sadhu Kokila talsk about the success of his latest directorial venture, Super Ranga.
Why Varsham is crucial for Mammootty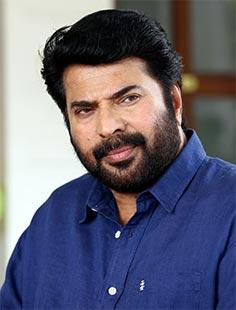 Mammootty has already had six releases this year, of which only two films were successful.
September 30, 2014
'Govindudu Andhari Vadele is a film about family'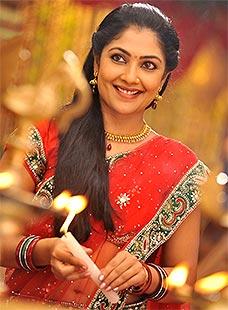 Kamalinee Mukherjee talks about her new film, working with Krishnavamsi and her future plans.
September 29, 2014
Review: Money Ratnam is an unpretentious entertainer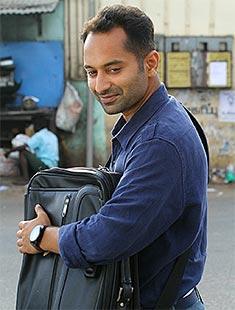 What would happen if you get a bagful of money and do not see the real owner around? Go watch Fahadh Faasil's Money Ratnam to find out the answer.
Radhika Apte teams with Fahadh Faasil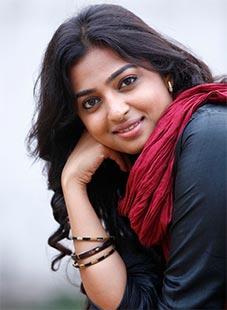 The untitled film is directed by Vinod Sukumaran.
Review: Vellimoonga is a feel-good entertainer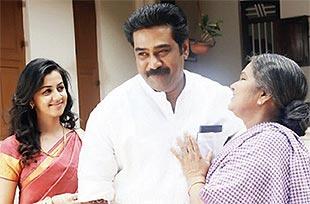 Biju Menon excels while Aju Varghese provides ample support in Vellimoonga.
Review: Madras is a must watch!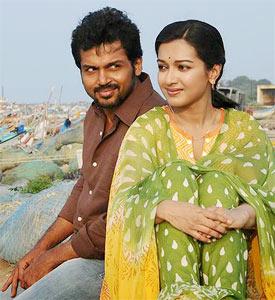 Director Pa Ranjith's Madras is an intense emotional drama that gives you a ringside view of the lives of the underprivileged in North Chennai.
September 26, 2014
Fahadh Faasil's Money Ratnam releases today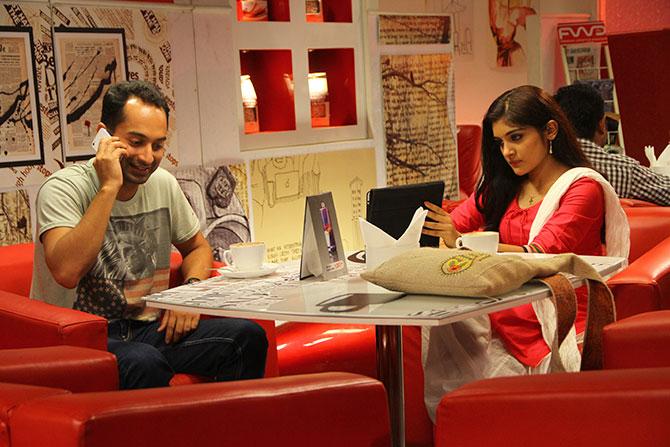 Money Ratnam, the 100th movie from The Century Films banner, releases today, September 26.
Review: Jeeva lacks punch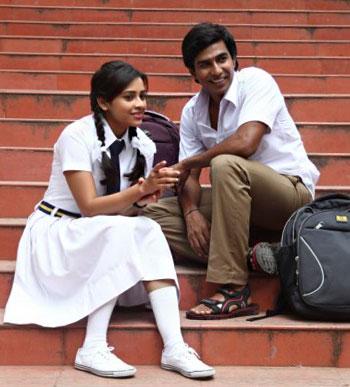 Jeeva lacks the unique touch that director Suseenthiran's works are generally associated with.
September 25, 2014
'I did my first Kannada film to earn pocket money'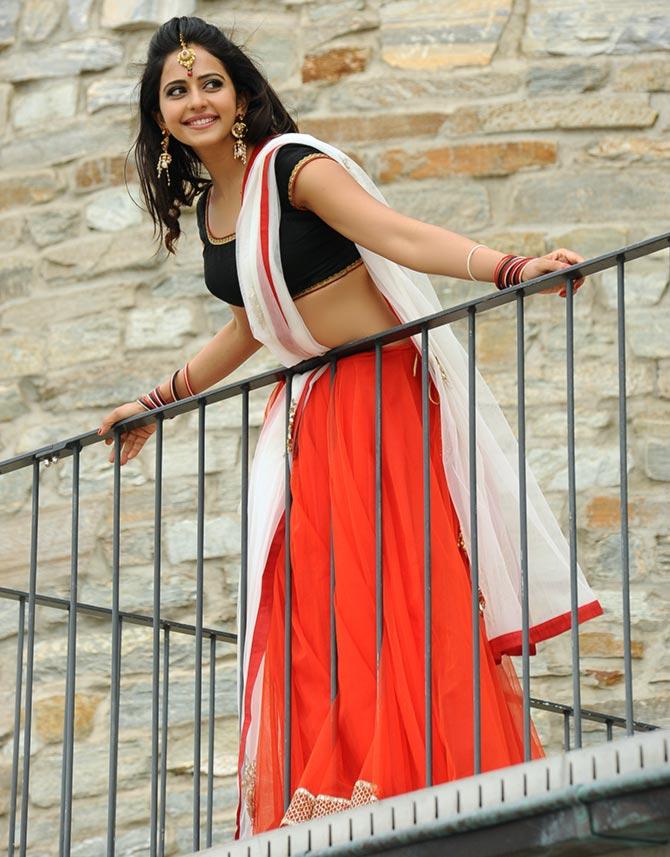 'I want to do Hindi and Telugu films now.' Actress Rakul Preet Singh tells Radhika Rajamani.
September 24, 2014
'Everyone wishes to make a good film'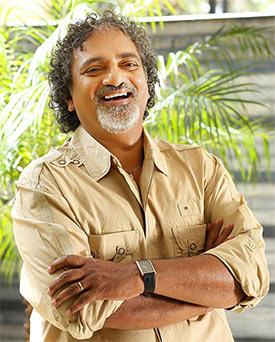 Theatre director, Joy Matthew has made a comeback to films after 26 years and he is busy like never before.
September 23, 2014
Mohanlal salutes Narendra Modi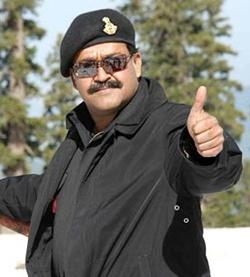 Mohanlal feels Prime Minister Narendra Modi's Teacher's Day speech was very inspirational.
September 22, 2014
PIX: Manam completes 100 days, Nagarjuna celebrates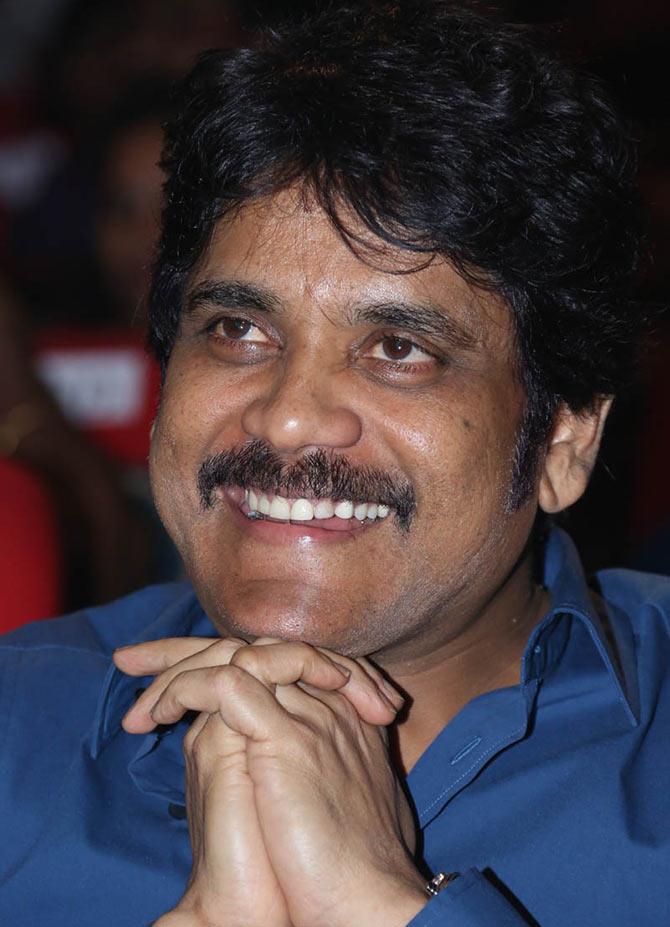 Manam celebrations in full swing.
Review: Njan is a courageous effort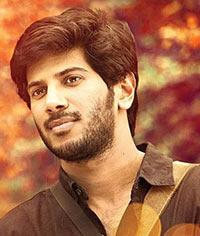 Njan is not a completely satisfying film, but it is a courageous effort.
'I feel honoured to work with Kamal Haasan'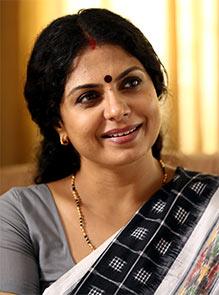 Asha Sarath will be seen opposite Kamal Hassan in Papanasam.
Review: Aadama Jeichomada is entertaining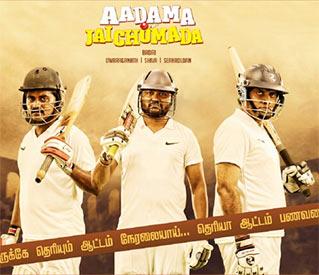 Badri's Aadama Jeichomada is a satirical take on the rampant spot-fixing in the IPL matches.
September 19, 2014
Njan, Vellivelichathil release today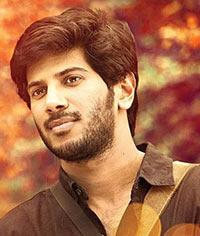 Dulquer Salmaan plays a character from the 1930s in Ranjith's Njan, and media person John Brittas makes his big screen debut in Madhu Kaithapram's Vellivelichathil.
Upendra's Super Ranga releases today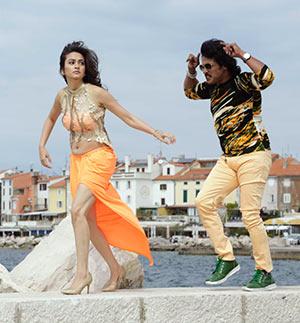 Kriti Kharbanda, who is paired opposite Upendra for the first time, is excited about working with Upendra.
Review: Aranmanai disappoints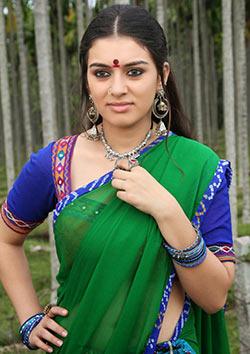 Director Sundar C lets his fans down with his cliché supernatural thriller Aranmanai, rants S Saraswathi.
September 18, 2014
PIX: Fashion lessons from Hansika Motwani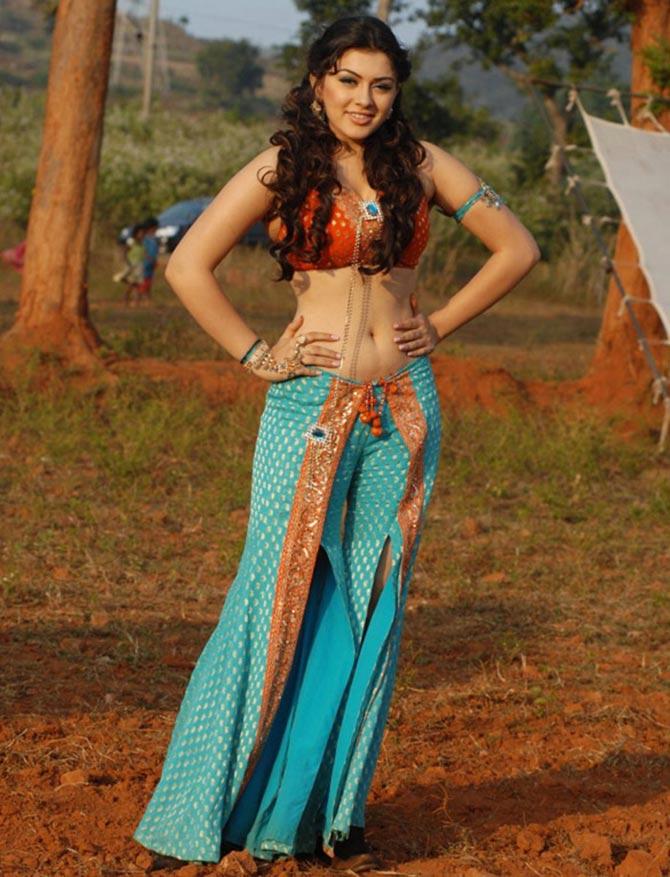 The stunning actress will be seen in Aranmanai, set for release this Friday, September 19.
Watch Dulquer Salmaan in a serious avatar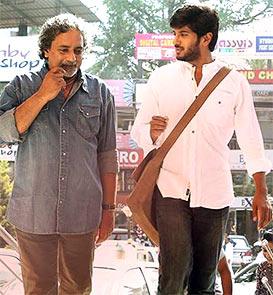 The period film titled Njan, is directed by Ranjith.
Aranmanai is a humorous supernatural thriller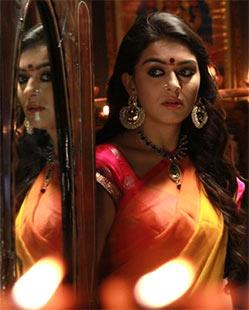 'I decided to make a horror film in my style.'
September 17, 2014
PIX: Suriya goes green with My Tree Challenge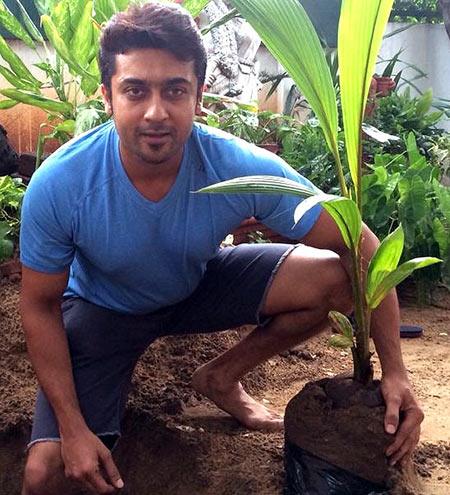 After the ASL Ice Bucket Challenge and its desi Rice Bucket version comes the My Tree Challenge!
Gear up to welcome the Dussera releases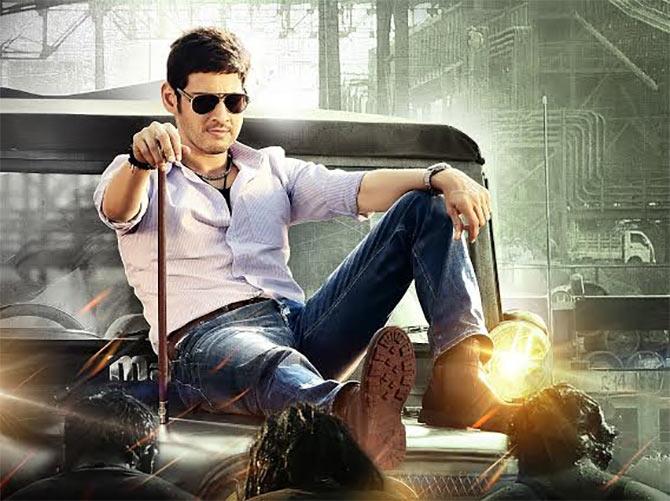 Five big Telugu films are up for release during the festive season.
September 15, 2014
PIX: Shriya, Charmee, Chiranjeevi at SIIMA awards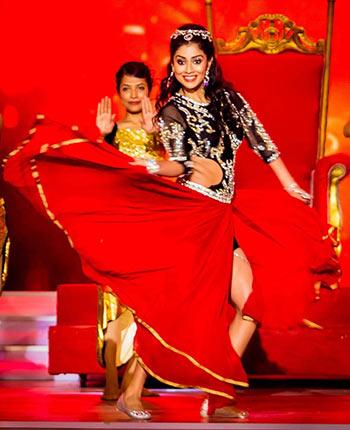 The South Indian film industry got together recently for a grand awards night in Malaysia.
Vineeth Sreenivasan is back as a hero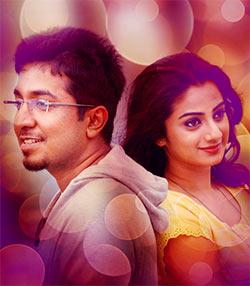 The singer turned actor plays the male lead in debutant director Anvar Sadik's Ormayundo Ee Mugham.
September 13, 2014
Power: The first Kannada film to cross 15 crore in two weeks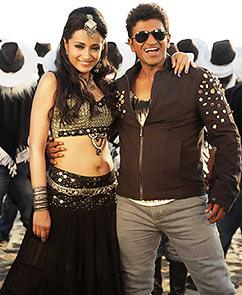 The film stars Puneeth Rajkumar and Trisha.
September 12, 2014
Review: Sigaram Thodu is an exciting thriller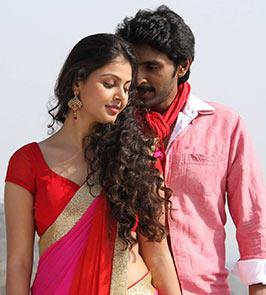 A well-executed film with good performances, Sigaram Thodu is definitely worth watching.
Check out the Kannada releases of the week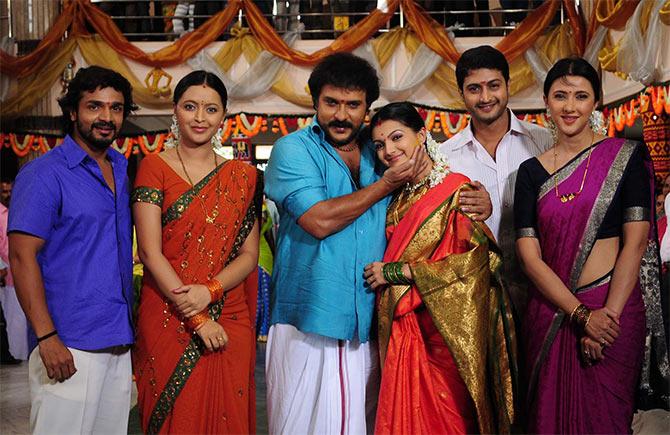 Two Kannada films-- Paramashiva and Pandya that have remained in the cans for at least two years are releasing today.
Kamal Haasan's Papanasam is a remake of Mohanlal's Drishyam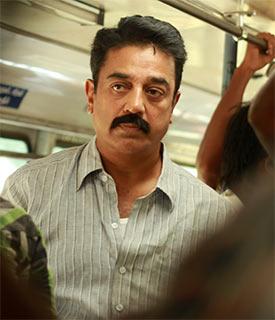 The taut screenplay, unusual story and edge of the seat moments made the film an unforgettable experience for viewers.
September 11, 2014
First Look: Gopichand's Loukyam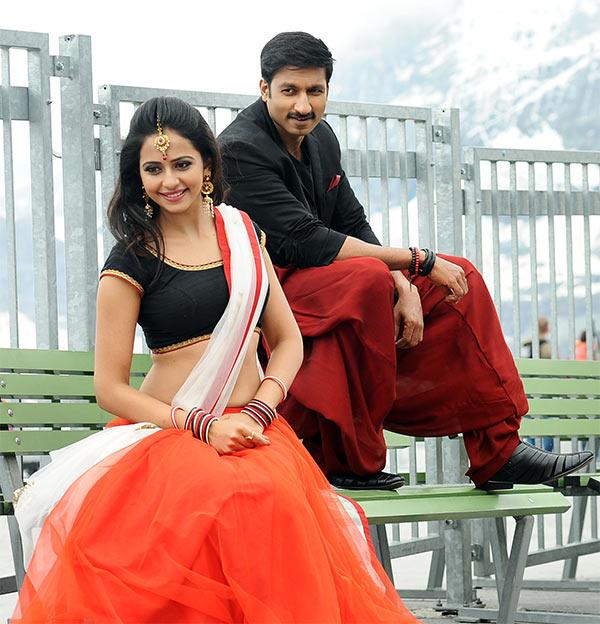 Gopichand plays a diplomatic man who handles all the difficulties with a smile.
'Fahadh improvises, Prithviraj does homework'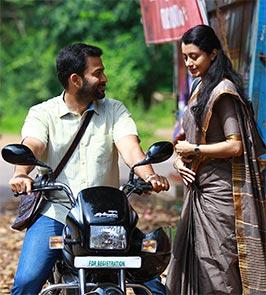 Prthviraj plays the lead in Menon's second movie, Saptamasree Taskaraha.
September 09, 2014
Rakshit and Rishab team up for Kannada film Rikki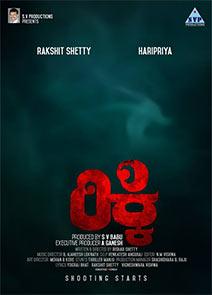 The film is produced by S V Babu and the music will be composed by Ajaneesh Loknath.
'Hard core action lovers will love Anukshanam'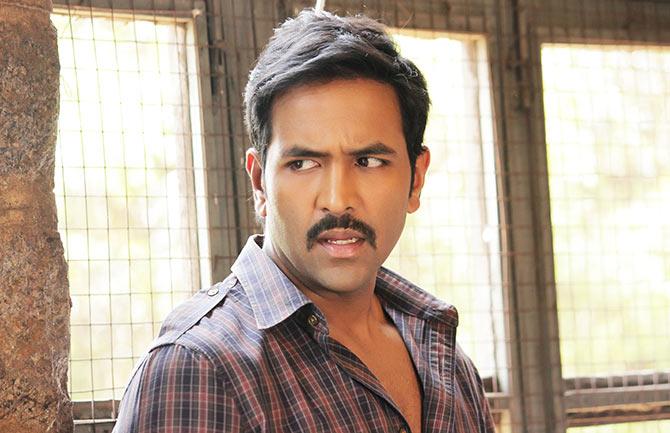 Vishnu Manchu throws light on Anukshanam, his association with Ram Gopal Varma and his future projects.
'Mammootty made things easier for me during Rajadhi Raja'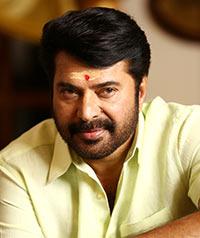 'Directing Mammootty is a dream come true.' Ajai Vasudev talks to Vijay G.
September 08, 2014
Lucia, now in Tamil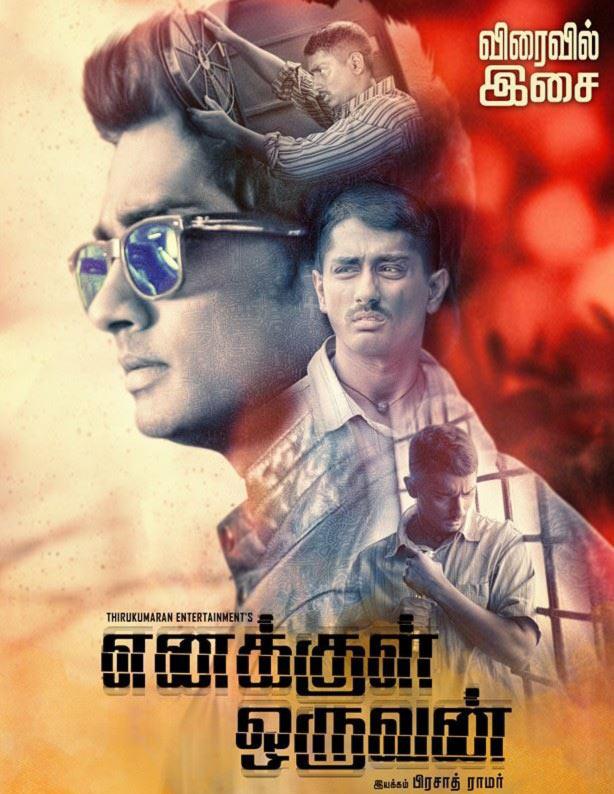 The first look of the Tamil remake of Pawan Kumar's crowd-funded Kannada film Lucia is out.
Review: Saptamasree Taskaraha is a fun ride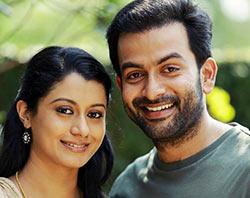 Saptamasree Taskaraha is an enjoyable comic thriller, says Paresh C Palicha.
September 06, 2014
Review: Bhaiyya Bhaiyya offers nothing substantial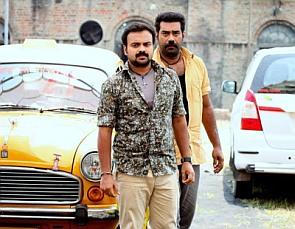 Bhaiyya Bhaiyya does provide a few chuckles, but nothing substantial.
September 05, 2014
Review: Rajadhi Raja fails to impress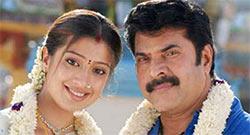 Rajadhi Raja is a lacklustre Onam release, writes Paresh C Palicha.
Review: Amara Kaaviyam does not warm your heart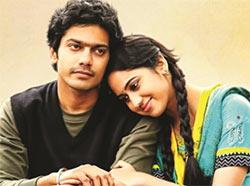 Director Jeeva Sankar's Amara Kaaviyam is an unmemorable love story, feels S Saraswathi.
Get ready for these interesting Onam releases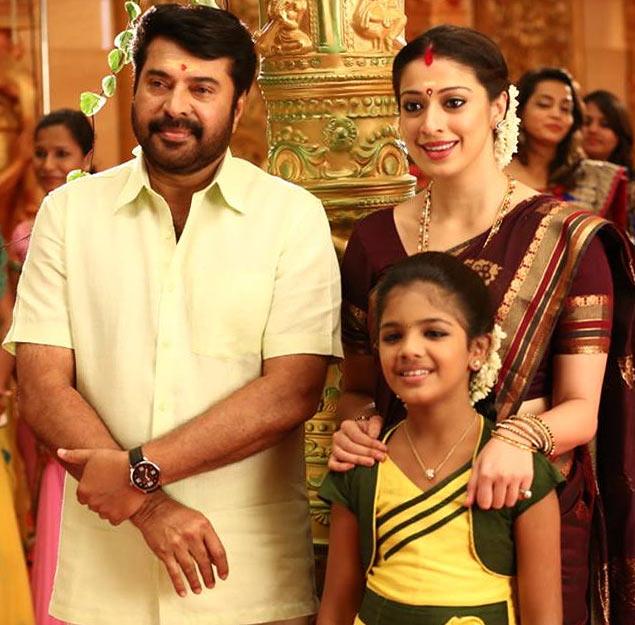 The mood of celebration and the school holidays make Onam one of the hottest seasons for Malayalam cinema.
Double treat for Kannada movie goers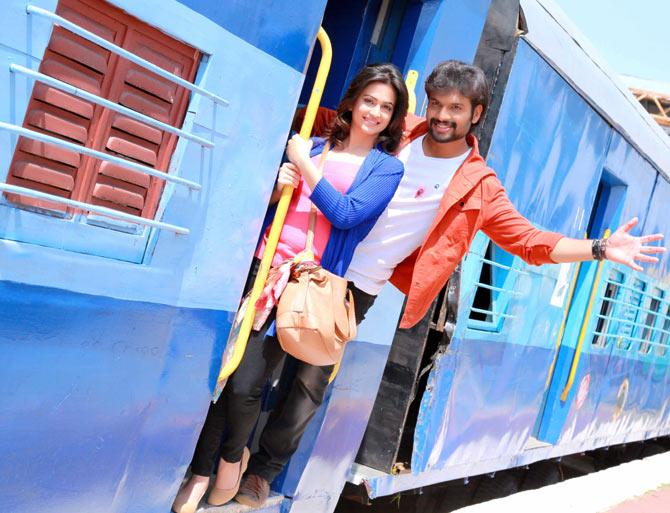 Two movies, Ingale Marga (Road to Ingale) and Tirupati Express releases today,September 5.
September 03, 2014
Kalidas Jayaram to debut in a Tamil film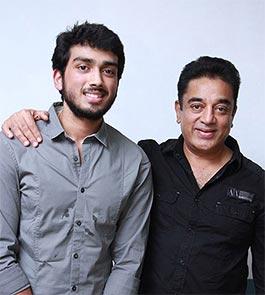 Kalidas will be acting in Balaji Tharaneetharan's forthcoming film, Oru Pakka Kathai
September 02, 2014
Mohanlal's son makes his debut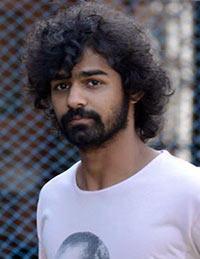 Pranav is currently assisting director Jeethu Joseph in Papanasam
September 01, 2014
Samantha, Allu Arjun at the Santosham awards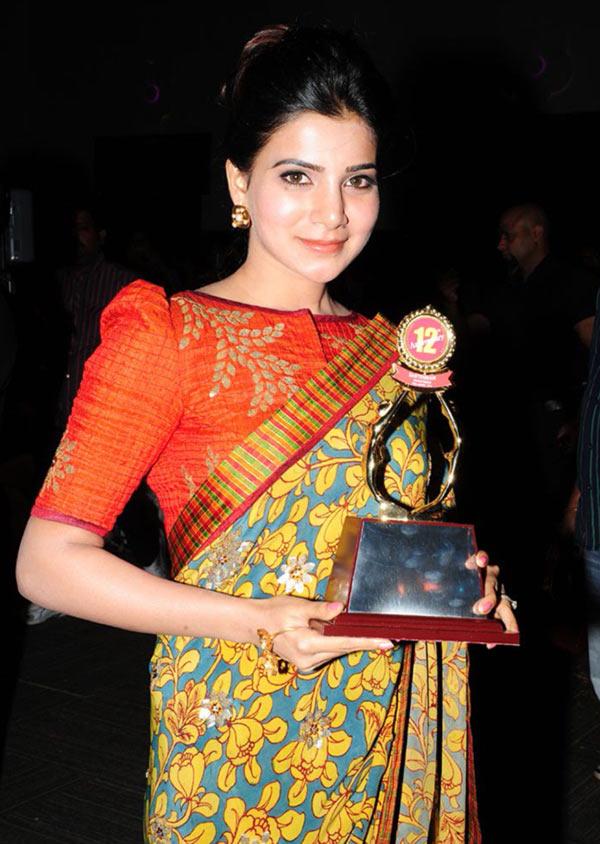 Here's looking at the star arrivals.
Jeethu Joseph: Drishyam is not a copy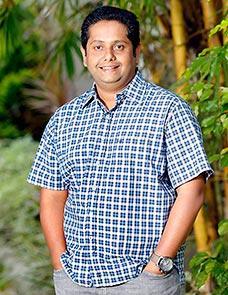 Writer-director Jeethu Joseph has now been accused by filmmaker Satish Paul of plagiarising his novel, Oru Mazhakkalathu.
Review: Mohanlal's Peruchazhi disappoints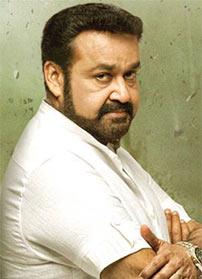 Peruchazhi is not up to the mark especially since it underutilises an actor of Mohanlal's caliber.
Review: Salim is an engaging thriller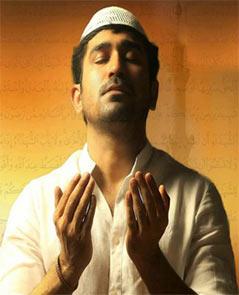 Vijay Antony's Salim is all about how an honourable man strikes back when he is pushed to breaking point.
Review: Irumbu Kuthirai has nothing new to offer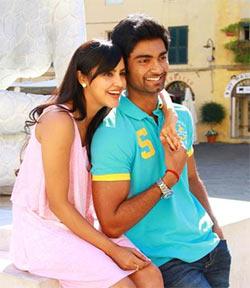 Irumbu Kuthirai an uninspiring and lacklustre tale of a guilt-ridden biker, who blames himself for a freak bike accident that causes the death of his beloved father.
August 30, 2014
'Mohanlal never behaved like an actor'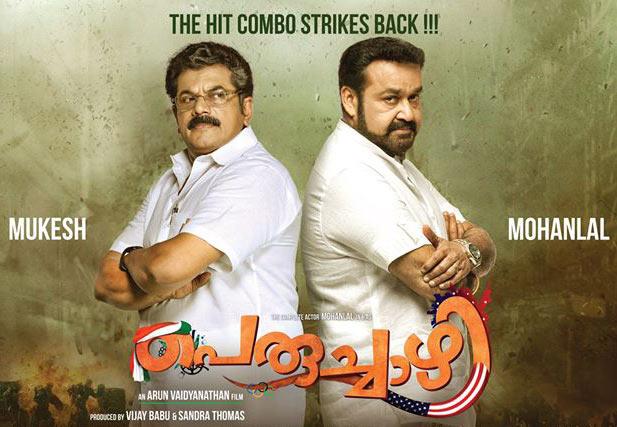 'My wife is still in disbelief that I directed Mohanlal,' says New Jersey-based filmmaker Arun Vaidyanathan.
August 25, 2014
Review: Mammootty's Munnariyippu is worth a watch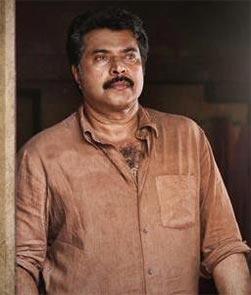 The star cast is in top form with every character etched perfectly.
August 22, 2014
First look: Naga Chaitanya's Oka Laila Kosam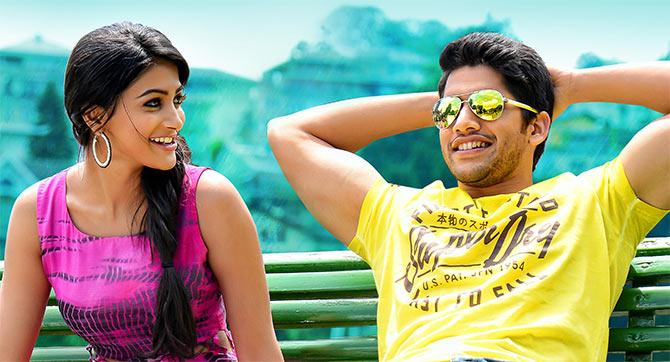 The film is named after a song from the late Akkineni Nageswara's film Raamudu Kaadu Krishnudu.
Mammootty's Munnariyippu releases today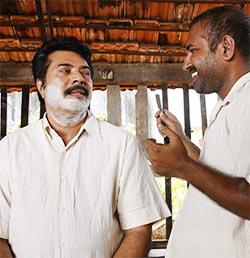 Mammootty plays a prisoner in the film, who is serving a sentence for double homicide.
August 21, 2014
Meet the techie who turned into filmmaker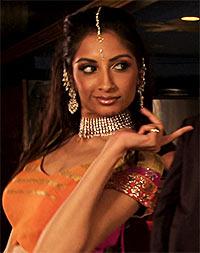 'There are movies made with IT as a backdrop and about the mafia. But no one connected the two. That's how Mumbhai Connection was born',says Atlanta Nagendra.
Aashiqui 2's Telugu remake releases tomorrow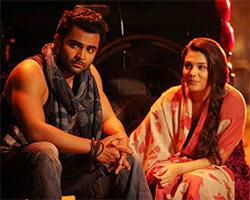 Sachiin J Joshi and Nazia Hussain essay the lead role in the film.
August 20, 2014
Fahadh Faasil's Money Ratnam connection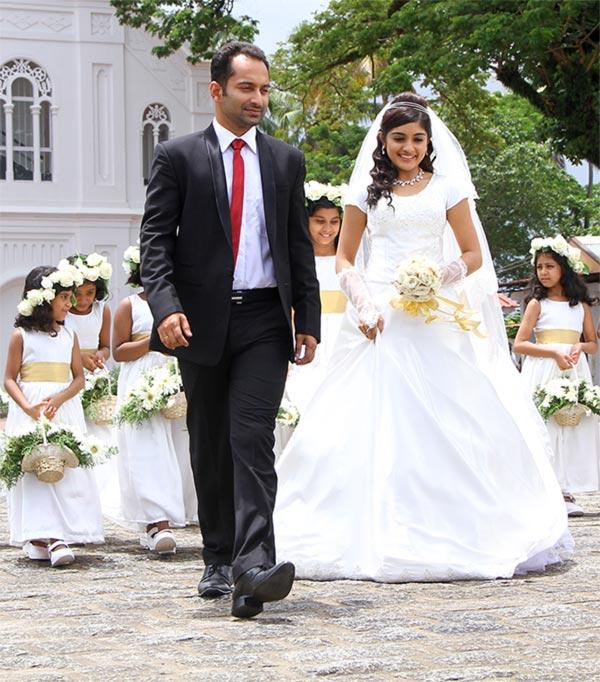 Money Ratnam is the name of Fahadh's latest film in which the actor plays a sales executive.
First Look: Ravi Teja's Power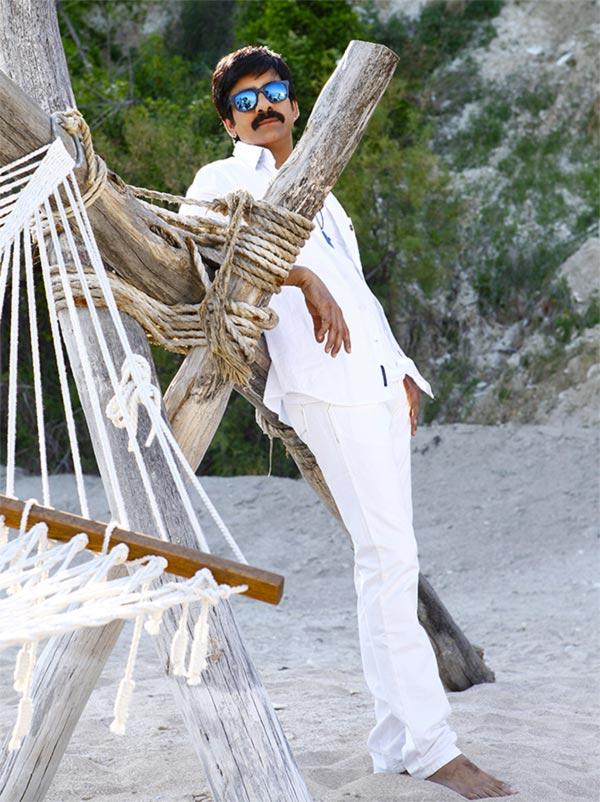 Hansika Motwani and Regina Cassandra are paired opposite Ravi Teja in the movie.
August 19, 2014
Allu Arjun acts and produces a short film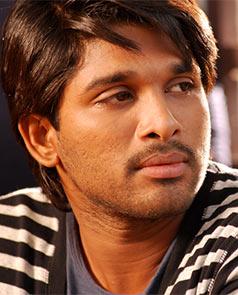 Titled I Am That Change, the film is directed by Sukumar.
Manju Warrier teams up with Mohanlal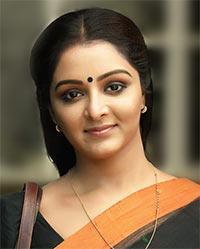 Drected Sathyan Anthikkad the film will be scripted by Ranjan Pramod.
August 18, 2014
Review: Kathai Thiraikathai Vasanam Iyakkam is interesting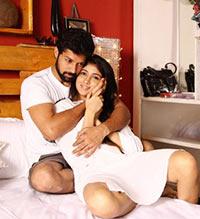 R Parthiepan's Kathai Thiraikathai Vasanam Iyakkam has an entertaining story and is definitely worth a watch.
Review: Surya's Anjaan fails miserably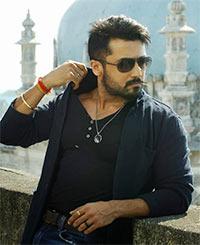 The film is a long, tedious and predictable film about friendship and revenge, set in the backdrop of the Mumbai underworld
August 14, 2014
Jyothika makes comeback in How Old Are You remake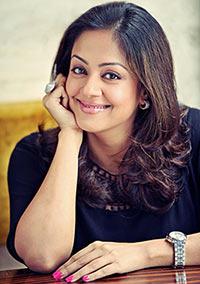 The actress will be back after seven years.
August 11, 2014
Review: Njan Steve Lopez is a bold attempt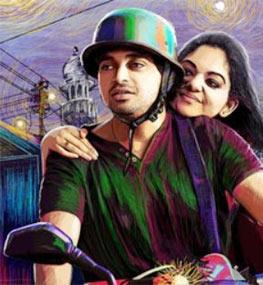 The film has a problem with pacing and lags a few times but the director uses these moments to add meat to the characters.
August 08, 2014
Review: Apothecary could have been better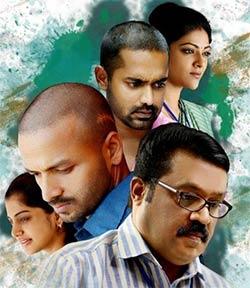 The story does not have any subtlety, everything that the director wishes to convey has been overtly pronounced by the actors through their dialogues.
Rajeev Ravi's Njan Steve Lopez releases today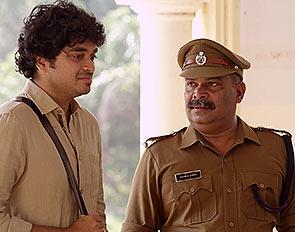 The film launches Fahadh Faasil's younger brother, Farhan Faasil.
August 07, 2014
Malayalam film Apothecary releases today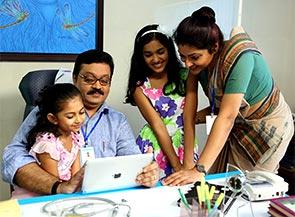 The story which is set in a hospital named Apothecary highlights some social issues.
Chiranjeevi to be Nagarjuna's guest on Meelo Evaru Koteeswarudu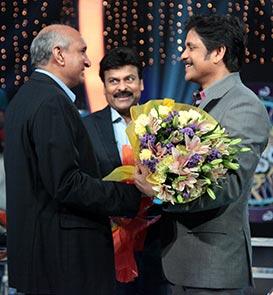 The show has had some touching stories which have been motivating, inspiring and struck a chord with viewers.
August 06, 2014
First Look: NTR Jr's Rabhasa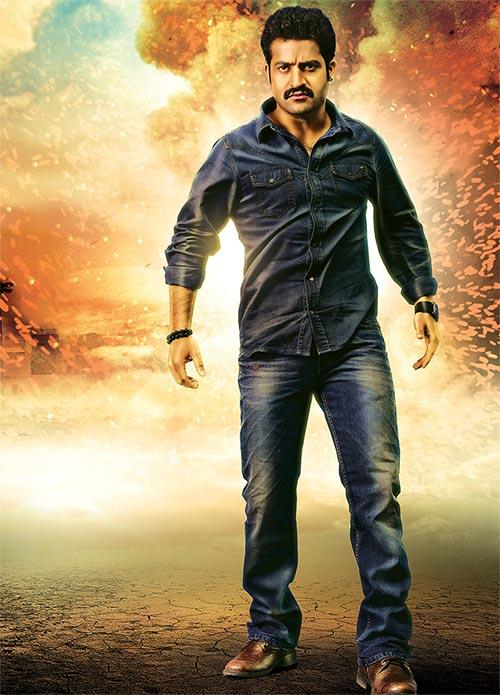 Directed by Santosh Srinivas, the film is expected to release in the last week of August.
First Look: Jayasurya in Lal Bahadur Shasthri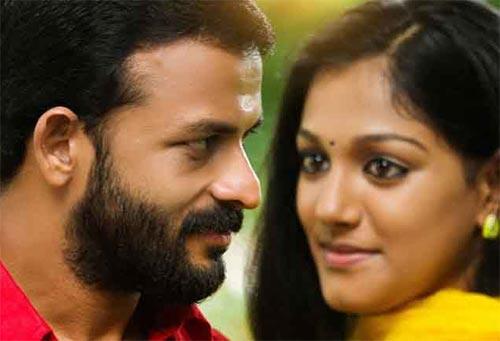 The title has been formed by combining the names of the three main characters in the film, Lal (Jayasurya), Bahadur (Nedumudi Venu) and Shasthri (Aju Varghese).
August 04, 2014
Review: Sarabham is a decent attempt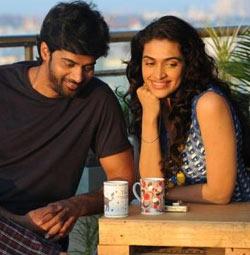 Sarabham is an average mystery thriller that revolves around a kidnapping charade gone horribly wrong.
August 01, 2014
Review: Avatharam is average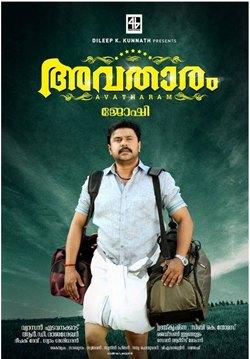 The film lags mostly in the second half.
Review: Jigarthanda is a fun ride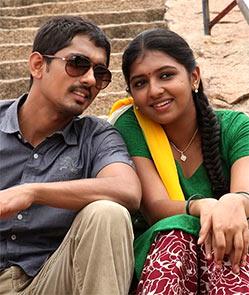 Jigarthanda is an engrossing gangster film with a series of bizarre twists and turns that keeps you guessing, writes S Saraswathi.
Shivarajkumar's Aryan releases today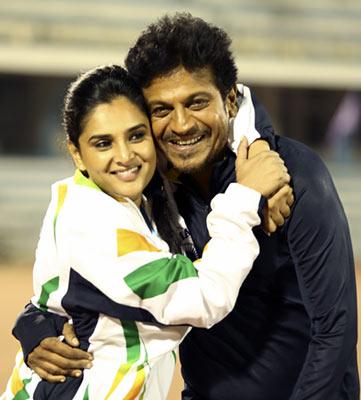 Aryan had become the first film in Kannada to officially announce its release date before getting a censor certificate.
July 30, 2014
Siby Malayil's Njangalude Veettile Athithikal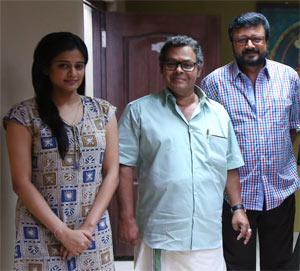 Jayaram and Priyamani play a married couple going through some tough times in their lives.
July 28, 2014
Review: Manglish is a typical Mammootty film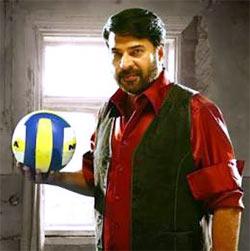 Manglish is a typical star vehicle that does not deserve a critical dissection.
Censor trouble in Kannada Films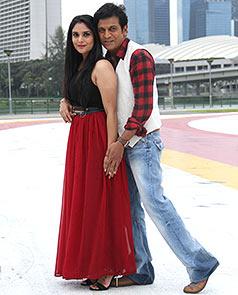 Certification of films by the Regional Censor Board (RCB) in Bangalore has come to a standstill because there are not enough members to watch the films.
Review: Hi I'm Tony is just another thriller film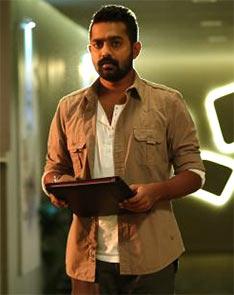 Hi I'm Tony tries to experiment, but it's just another thriller that depends on its actors, blood and gore.
Review: Vikramadityan entertains in parts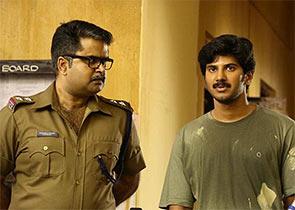 Anoop Menon and Joy Mathew along with Dulquar Salman and Namitha have given a decent performance in the film.
July 26, 2014
'Hi I'm Tony is a thriller'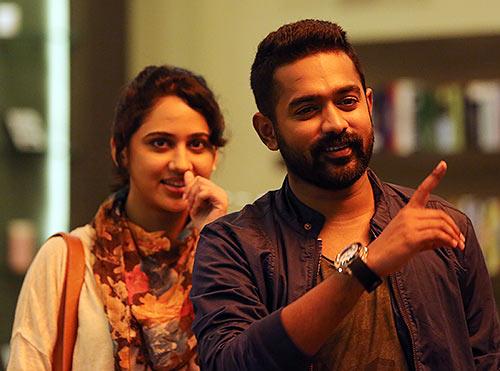 The film has been shot inside huge sets in Kochi that recreated the interior of a plush apartment.
July 25, 2014
Review: Thirumanam Enum Nikkah fails to impress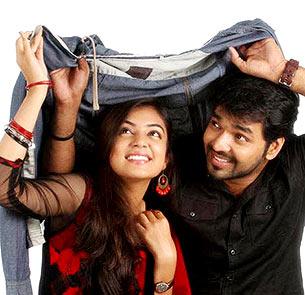 Thirumanam Enum Nikkah fails to live up to expectation despite the good performance by both Jai and Nazriya.
July 23, 2014
First look: Neelakanta's Maaya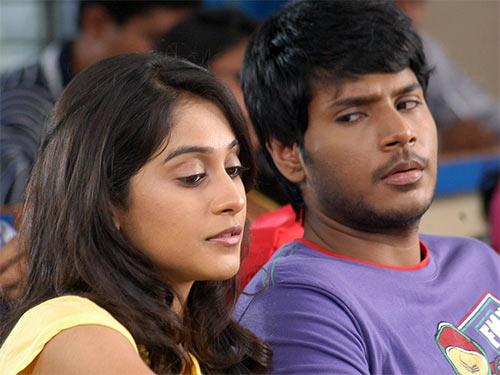 Harshvardhan Rane is the main lead opposite three heroines--Sushma Raj, Nandini Rai and Avantika.
July 21, 2014
Review: Sathuranga Vettai is thought provoking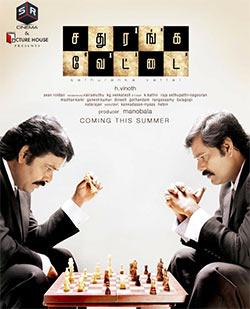 The film revolves around a sharp con artist who cleverly exploits our secret desire to make easy money through the most fantastic scams.
July 19, 2014
Is Dulquer the new Angry Young Man?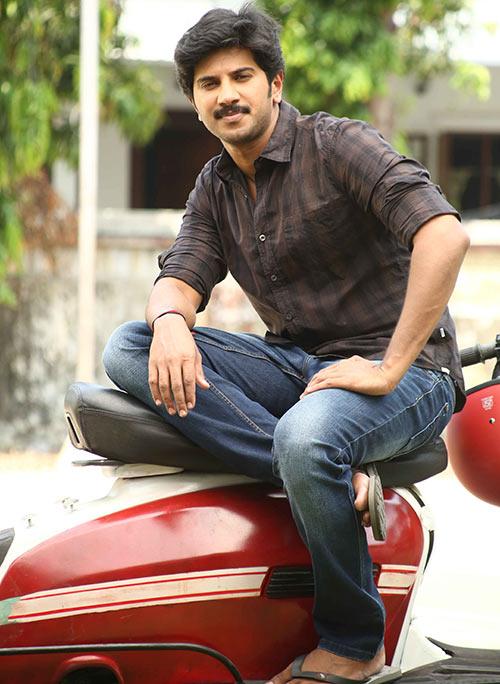 The young actor seems to have taken a fancy for such roles in his movies.
July 18, 2014
Review: Velaiyilla Pattadhari is pure entertainment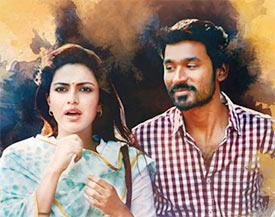 Tamil film Velaiyilla Pattadhari shines because of Dhanush's performance, says .
July 15, 2014
'It's easier to improvise with the younger generation of actors'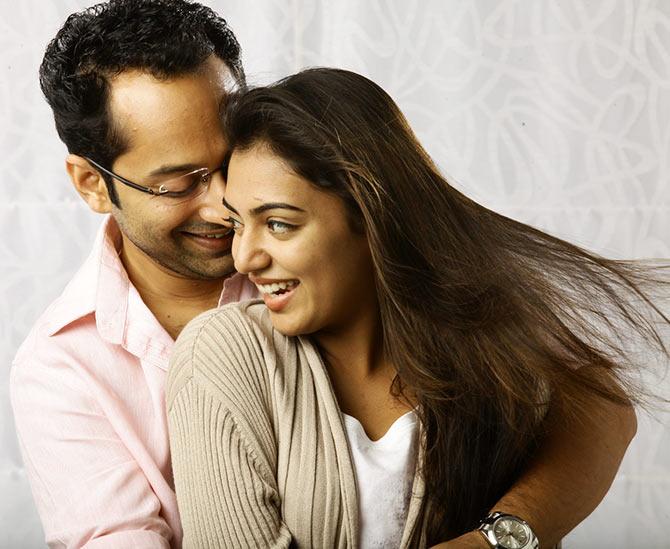 Bangalore Days director Anjali Menon discusses her films and more.
July 14, 2014
PIX: Rekha, Kushboo, Samantha at South Filmfare awards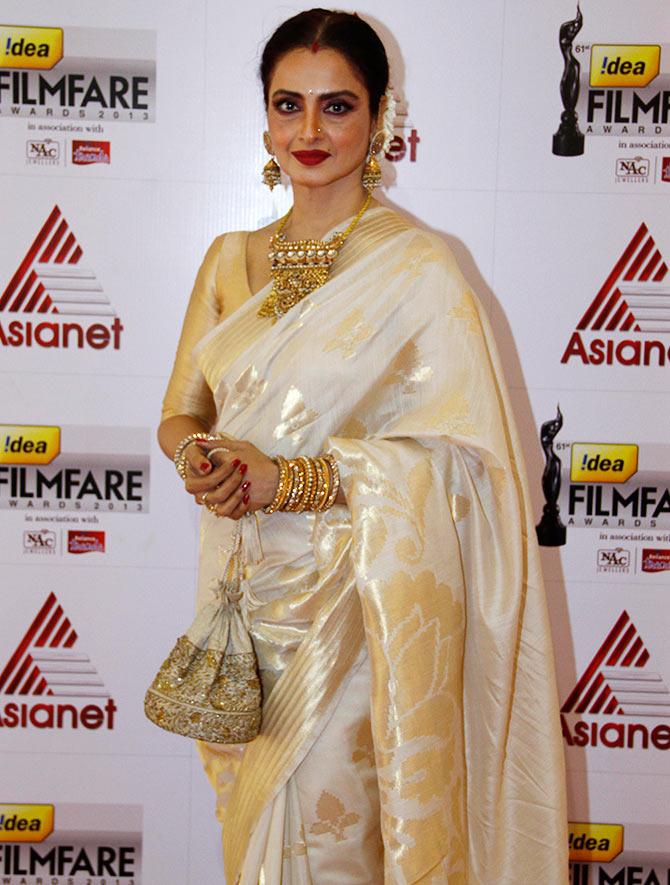 The 61 South Filmfare Awards were held in Chennai on July 12.
Review: Vegam doesn't have a soul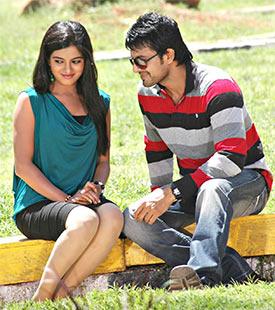 On the whole, the film turns out to be a heartless adventure.
July 11, 2014
Review: Ramanujan is a must watch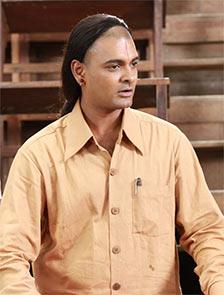 The film which is dedicated to India's mathematical prodigy, Ramanujan, is a well researched, well-written and brilliantly directed.
July 09, 2014
Malayalam film Vegam ready to hit the screens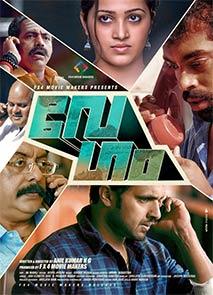 The film is about two youngsters who want to make some quick money and lead a luxurious life.
July 08, 2014
Mammootty' s Manglish, to be released in Dolby Atmos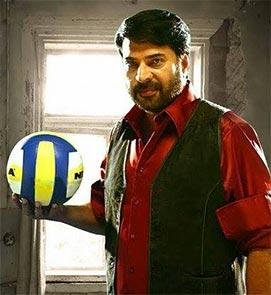 It willl be the first Malayalam film to be mixed and released in the Dolby Atmos cinema sound platform.
July 05, 2014
Actor Rima Kallingal opens dance school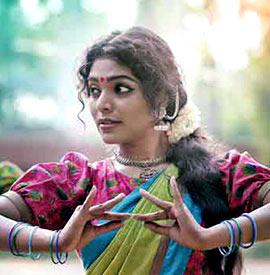 'Mamangam aspires to be a platform where everyone who loves to dance can revel and celebrate sheer dancing,' says Rima.
July 04, 2014
Review: Arima Nambi is engaging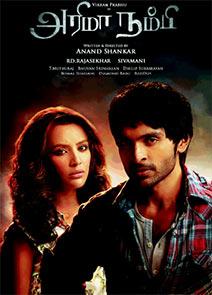 A skilfully written plot, deft direction and excellent camera work make director Anand Shankar's Arima Nambi a highly engaging, action-packed thriller.
July 01, 2014
Famous drummer Sivamani turns music director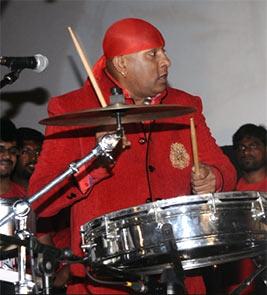 Sivamani will make his debut as a composer in the Tamil film Arima Nambi.
June 30, 2014
Review: Enna Satham Indha Neram fails to thrill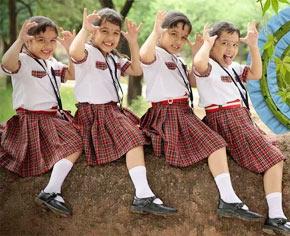 Enna Satham Indha Neram is a dull and unexciting film revolving around four 8-year-olds who get lost in a zoo during a school excursion.
First Look: Prithviraj in Major Ravi's Picket 43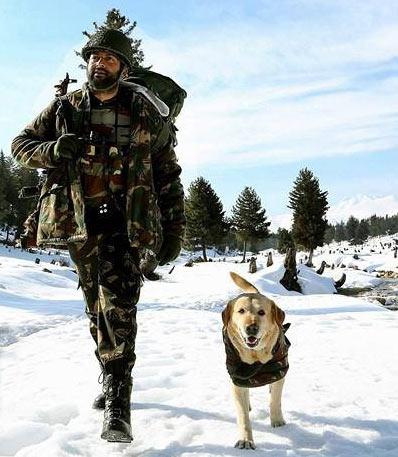 Prithviraj plays an Indian soldier, who is left behind in a lonely picket on the India-Pakistan border.
June 29, 2014
Get ready for Kannada Bigg Boss 2!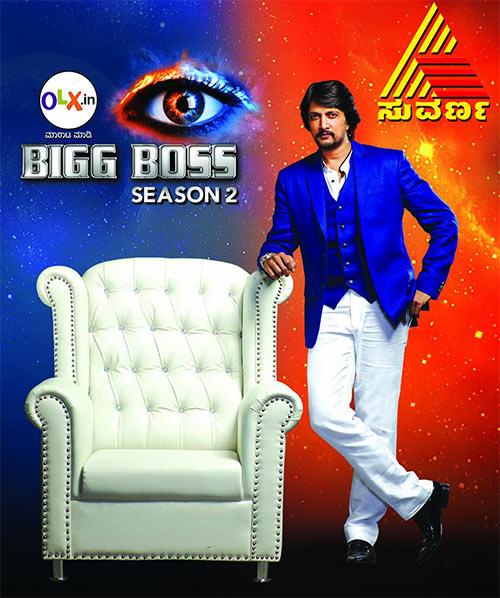 Sudeep returns as the host of the show for the second season.
June 27, 2014
Review: Saivam is worth a watch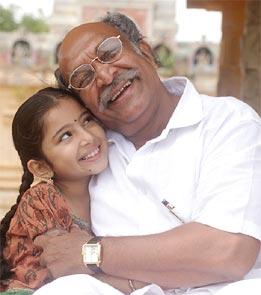 The film is an extremely simple fun-filled family drama with a subtle message promoting animal welfare and encouraging vegetarianism.
Naga Chaitanya's Autonagar Surya releases today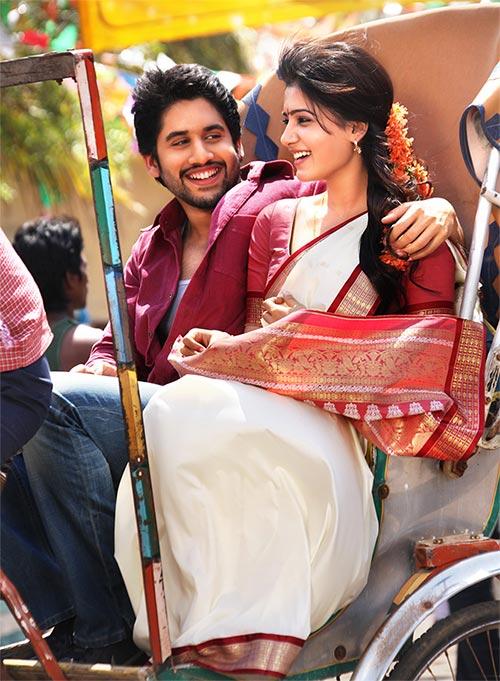 The much-delayed Telugu film Autonagar Surya is finally releasing today, June 27.
June 26, 2014
PIX: The HOTTEST item songs of South Cinema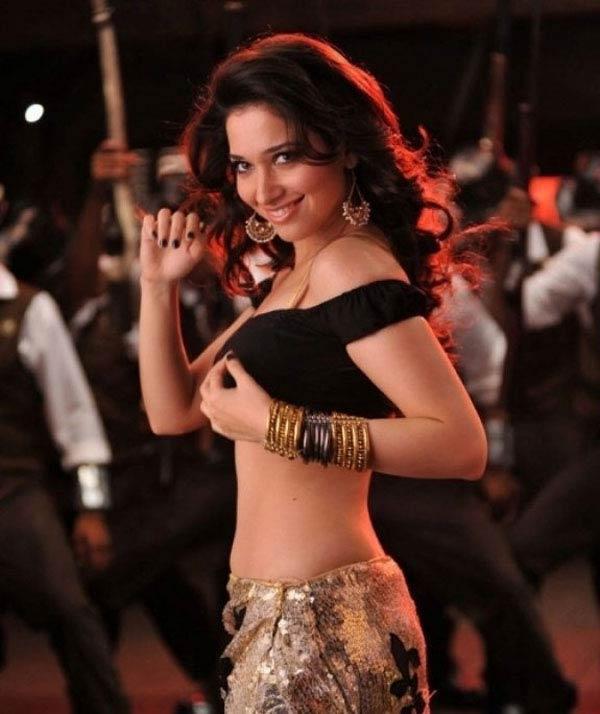 Here's what Tamannaah has in common with Malaika Arora Khan and Sameera Reddy!
June 25, 2014
Arya's brother, Sathya makes his film debut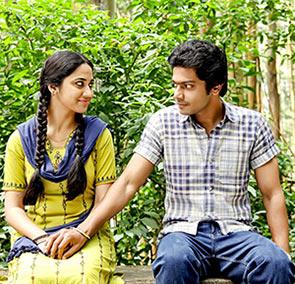 The film titled Amarakaaviyam is directed by Jeeva Sankar.
First Look: Prithviraj's Saptamasri Taskaraha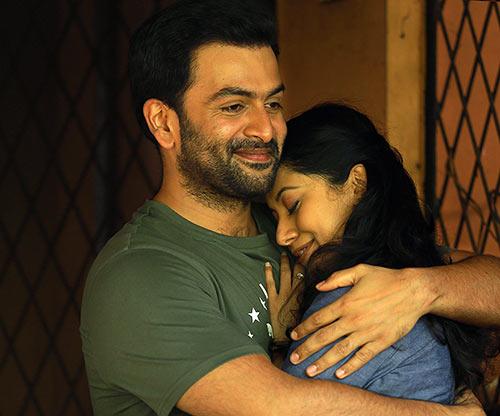 The film is an entertainer based on the lives of seven gentlemen thieves.
June 24, 2014
Dileep's Buddhettan to be renamed Villali Veeran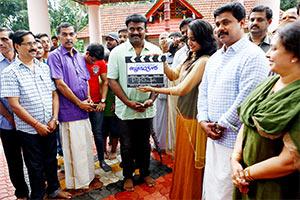 The makers of the film didn't want to hurt the feelings of Buddhists and that is the reason the title was changed.
June 23, 2014
First Look: Ram Charan's Govindudu Andarivadele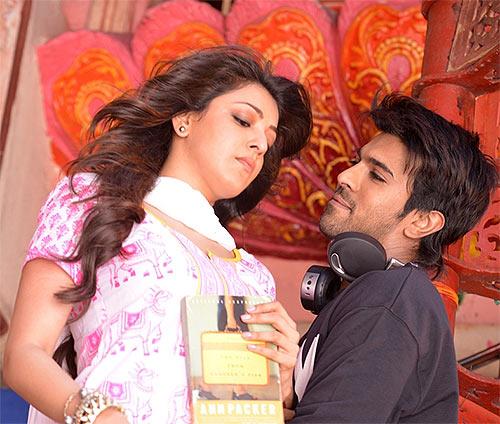 Kajal Aggarwal Jayasudha and Kamalinee Mukherjee, Prakash Raj and Meka Srikkanth also feature in this family entertainer.
June 19, 2014
Review: Vadacurry is worth a watch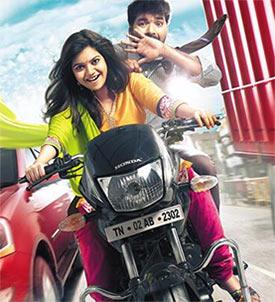 Tamil film Vadacurry is a commendable effort, says .
Filmmaker Lal Jose begins his road trip to London!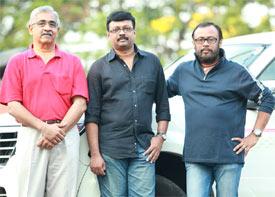 The filmmaker is known for his penchant for travelling.
Malayalam hit film Drishyam to be remade as Drushya in Kannada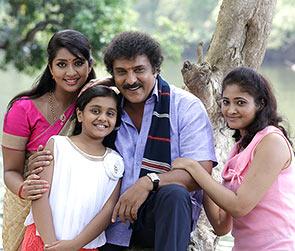 Actor Ravichandran, music maestro Ilayaraja and director P Vasu will team up for the remake.
June 16, 2014
Review: Naku Penta Naku Taka disappoints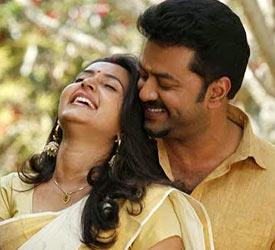 Naku Penta Naku Taka is a disappointment considering the promise it carried.
Review: Koothara is an average entertainer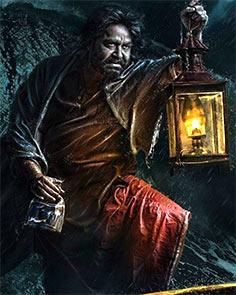 Koothara in colloquial terms means something despicable. Luckily, this film does not live up to its title.
Prakash Raj's Oggarane is a huge success at the Box Office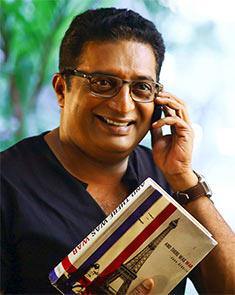 The collection of the Tamil and Telugu versions of the film are weaker than the Kannada version.
Review: Naan Than Bala disappoints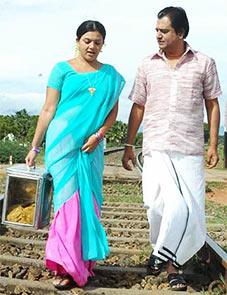 The film is a highly melodramatic tale of friendship between a righteous temple priest and a hardcore killer.
June 13, 2014
Review: Mundasupatti is a decent attempt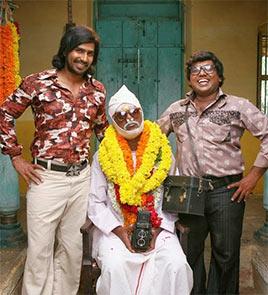 Mundasupatti is an entertaining rom-com, writes S Saraswathi.
June 12, 2014
The suspense over Mohanlal's Koothara continues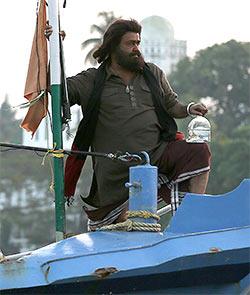 The title Koothara has been derived from the names of the three young actors, Koubrin (Bharath), Tharun (Tovino Thomas) and Ram (Sunny Wayne).
June 10, 2014
First look: Venkatesh's Drishyam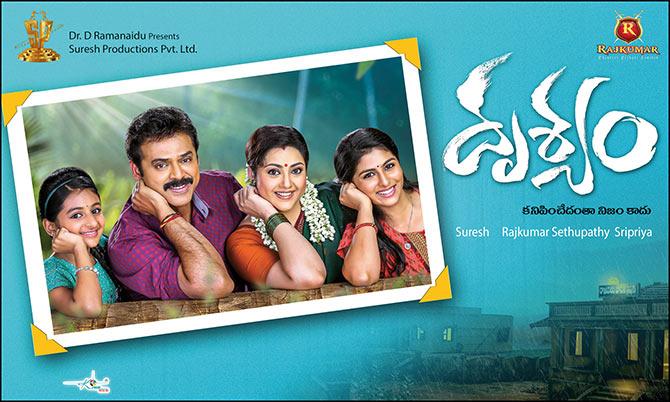 Drishyam is slated to release in July.
June 09, 2014
Telugu production house Suresh Productions completes 50 years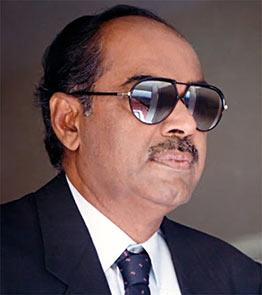 The production house, has produced about 150 films in 15 languages
Review: Manjapai is cliched and predictable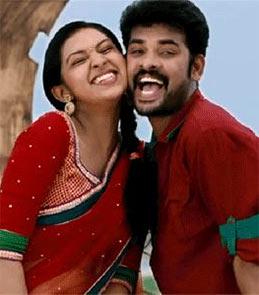 Manjapai is a very predictable and overemotional tale of a meddlesome righteous villager with a heart of gold who unintentionally creates havoc in the life of his grandson.
Miya replaces Nazriya in Hi I'm Tony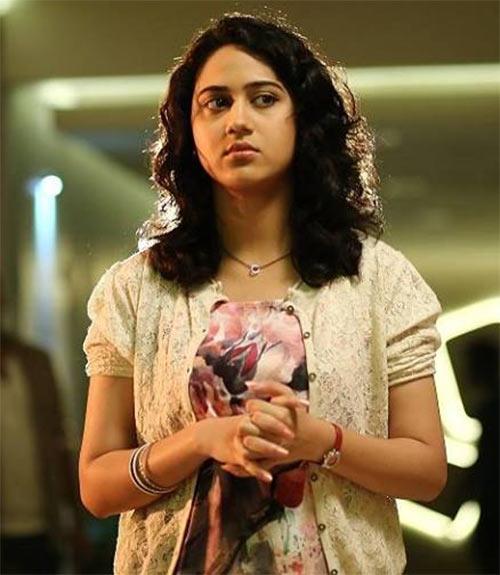 Nazriya Nazim opted out of the film as she is busy with her wedding preprations with Fahadh Faasil.
June 06, 2014
Review: Un Samayal Arayil is a gourmet's delight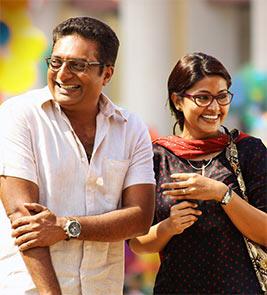 Prakash Raj's Un Samayal Arayil is a thoroughly enjoyable light romantic comedy set in the backdrop of an intense passion and love for food and cooking.
Malaylam film My Life Partner releases today amidst an unprecedented ban!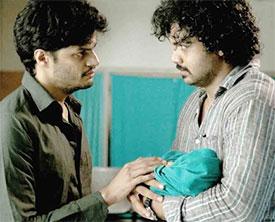 The film, based on homosexuality, has faced stiff resistance from exhibitors in Kerala.
June 05, 2014
Shah Rukh's Mannat, now a shooting location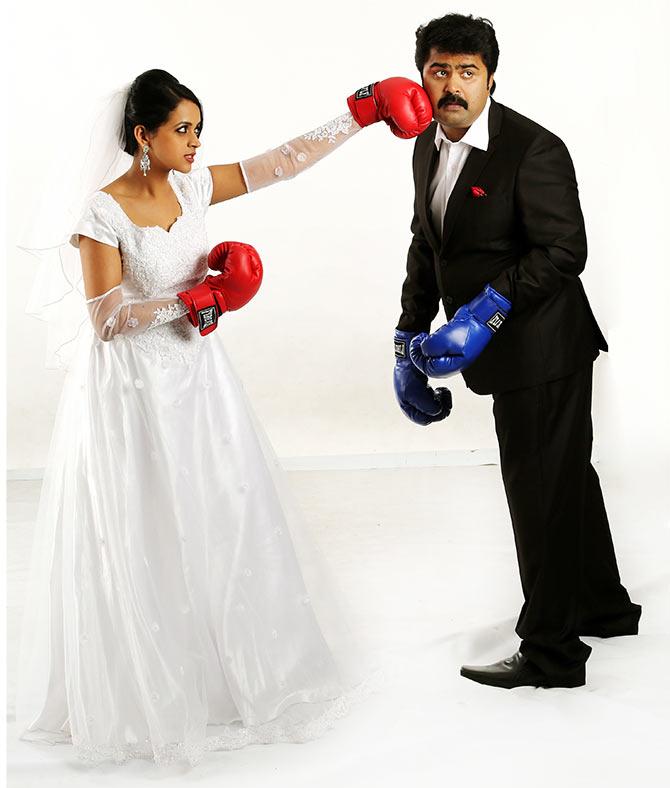 The shoot of the upcoming Malayalam film was canned using a hidden camera.
June 04, 2014
Is Mohanlal playing God in Koothara?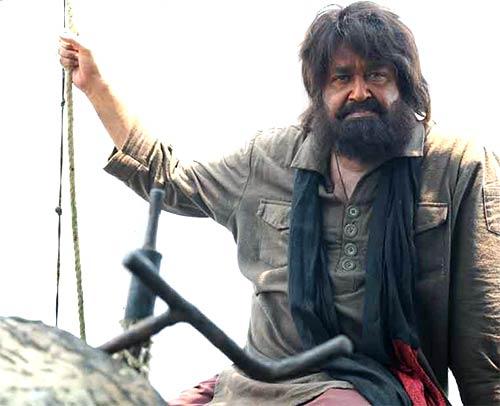 With unkempt looks, beard and long hair, Mohanlal plays a local gypsy in the film.
Manam is a winner at the box office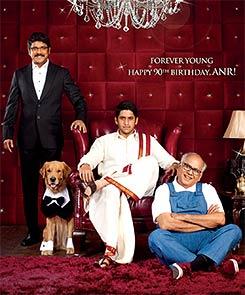 With three generations of the Akkinenis -- late Akkineni Nageswara Rao (ANR), Akkineni Nagarjuna and Akkineni Naga Chaitanya the film has proved to be a big hit.
Pix: The Prettiest Brides of South Cinema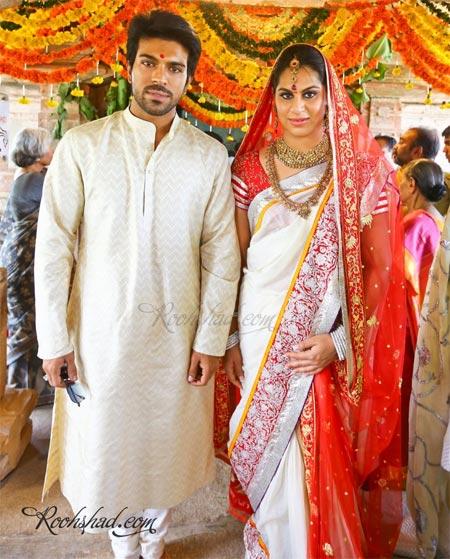 As Amala Paul gets ready for the big day, we look back at the beautiful brides of the South film industry.
June 03, 2014
First look: Mahesh Babu's Aagadu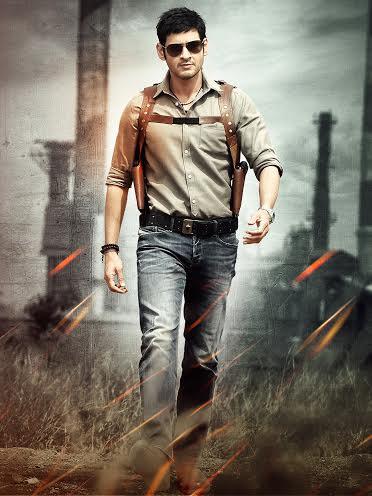 Aagadu is likely to release in the last week of September.
June 02, 2014
Review: Bangalore Days is a highly recommended watch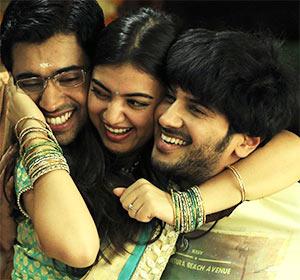 Malayalam film Bangalore Days boasts of fine performances, says .
May 30, 2014
Review: Poovarasam Peepee has right balance of fun, suspense and emotions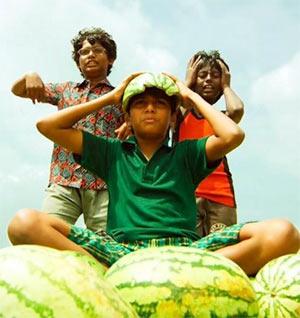 Director Halitha Shameem, deserve credit for weaving an excellent suspense thriller like Poovarasam Peepee.
Bangalore Days opens in theatres today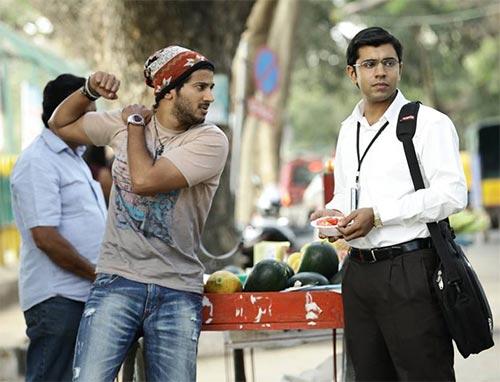 The film has been directed by Anjali Menon.
May 28, 2014
First look: Nara Rohit's Sankara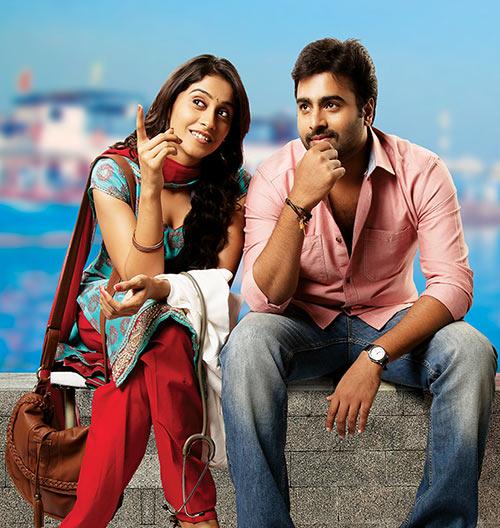 Sankara is a remake of the Tamil sleeper hit Mouna Guru.
May 23, 2014
Review: Rajinikanth deserves applaud for Kochadaiiyaan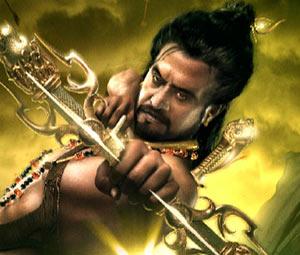 Despite the technological hype, it is still extremely tough to connect with the virtual characters, especially Rajinikanth, whose larger-than-life persona cannot be captured by any path-breaking technology
May 22, 2014
Suresh Gopi: Apothecary talks about the responsibilities of a doctor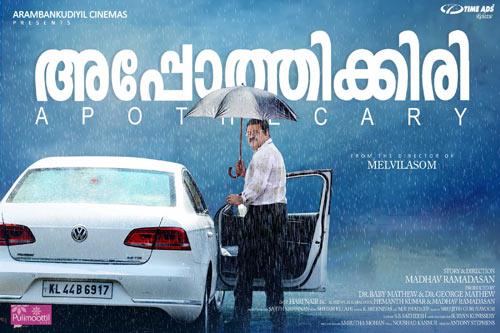 Suresh Gopi talks about Apothecary.
May 20, 2014
First Look: Amala Paul and Nivin Pauly in Mili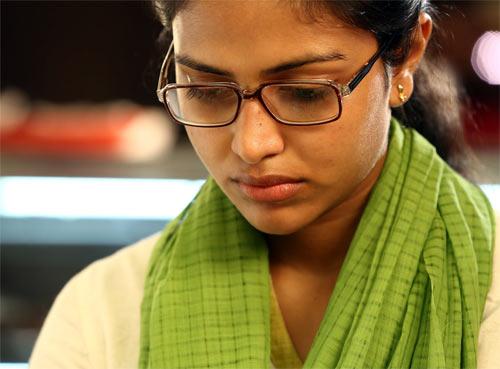 Amala Paul plays the title role of an introvert girl living in a working women's hostel.
May 19, 2014
Review: How Old Are You is impressive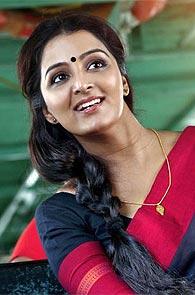 How Old Are You is a good watch not just because it is the comeback film of Manju Warrier, but also because it has got a good story to tell.
Review: Mr Fraud does not entertain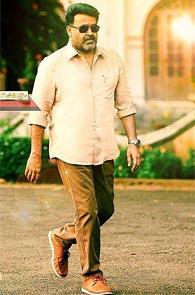 Only the hardcore Mohanlal fans will like Mr Fraud which is otherwise an uninteresting film.
May 18, 2014
First look: Sharwanand teams up with Nithya Menen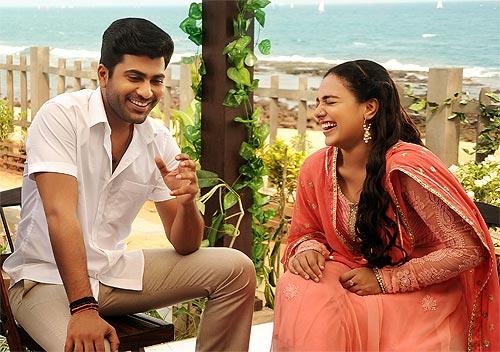 Directed by Kranti Madhav, the film is a family entertainer with a love story woven in.
May 15, 2014
Kunchacko Boban and Biju Menon team up again in Bhaiya Bhaiya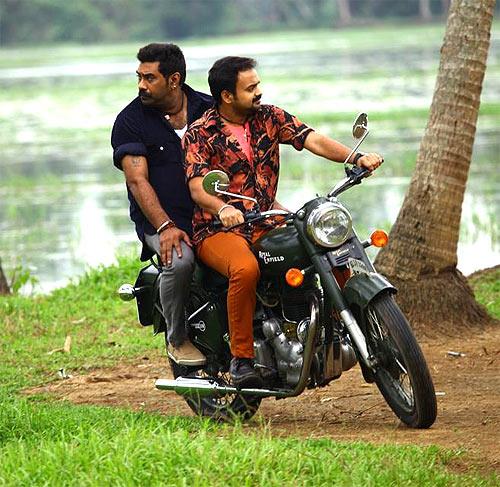 Kunchacko plays a supplier of Bengali labourers, while Biju Menon is a Bengali who has been living in Kerala ever since his childhood.
May 12, 2014
Review: God's Own Country is cliched and predictable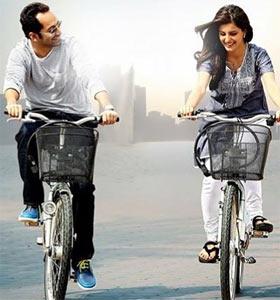 God's Own Country is over-written -- characters explain everything in words when a mere change of expression would do.
Review: Vallavanukku Pullum Aayudham is a forgettable film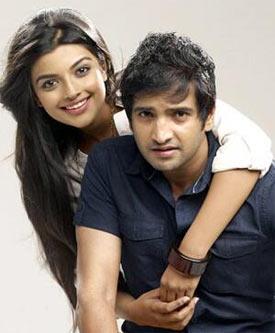 The film is slow and unexciting and does little to keep the audience entertained.
May 09, 2014
Review: Yaamirukka Bayamey is a hilarious tale of horror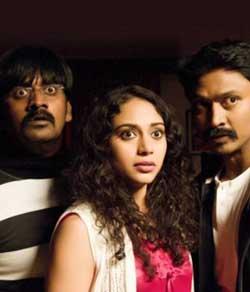 Yaamirukka Bayameyis a well-executed horror comedy that revolves around four eccentric characters and their hilarious attempts to run a guesthouse at a haunted mansion
May 05, 2014
My Life Partner: First Malayalam film on gays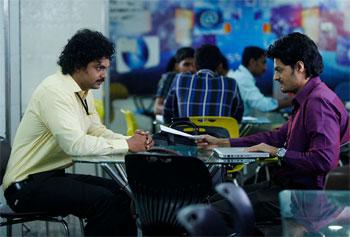 Actors Sudev and Ameer Niyas pay the main characters in the film which also marks the directorial debut of actor M B Padmakumar.
First look: Sharwanand's Run Raja Run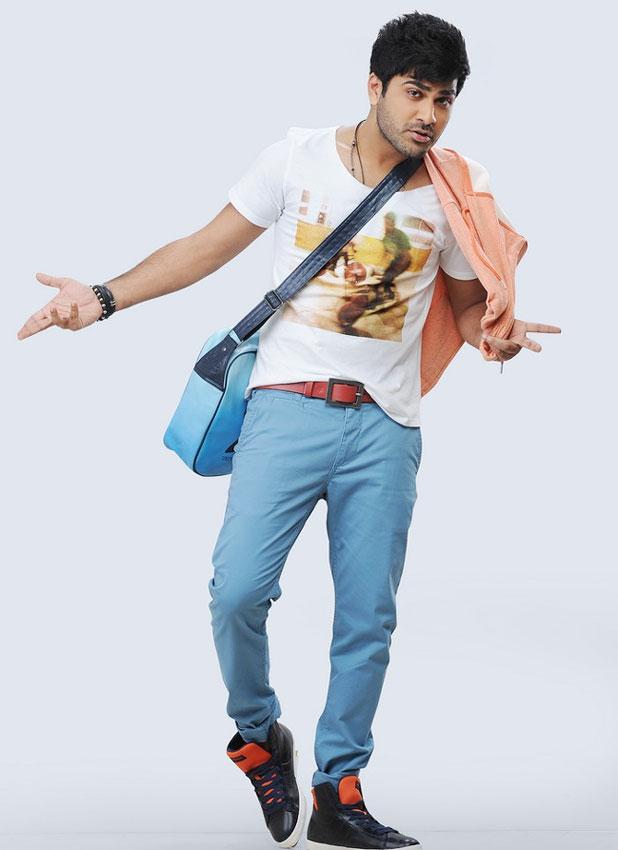 Based on a short story, Run Raja Run is directed by newcomer Sujeeth.
Review: Law Point has only low points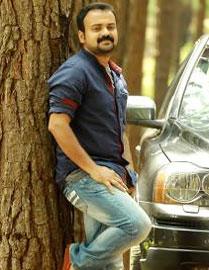 Law Point is a lethargic long drive with many low points.
Review: Mosayile Kuthirameenukal is worth a watch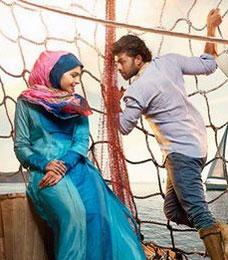 Mosayile Kuthirameenukal is visually enchanting, so watch it in spite of some flaws.
May 02, 2014
Review: Nee Enge En Anbe is no Kahaani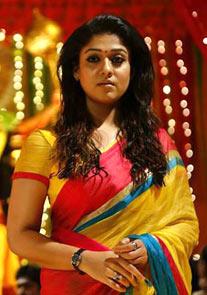 Vidya Balan's Kahaani was a huge hit so much was expected of the remake. Unfortunately, Nee Enge En Anbe is not in the same league.
May 01, 2014
First Look: Suriya's Anjaan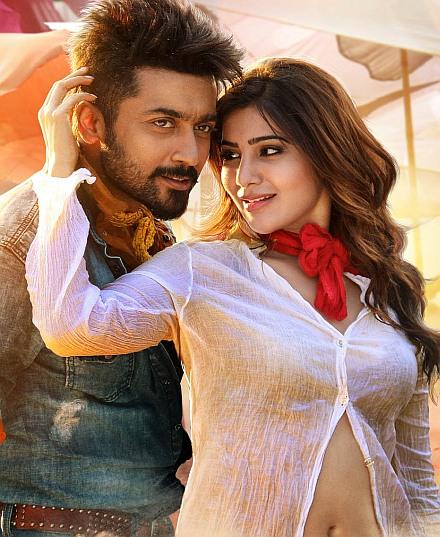 Manoj Bajpayee, Vidyut Jamal, Rajpal Yadav and Dalip Tahil are also a part of the film.
April 30, 2014
Rajinikanth's next titled Lingaa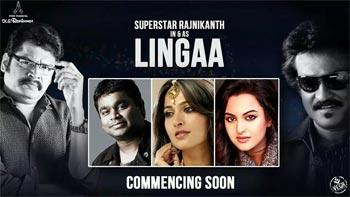 Directed by K S Ravikumar, the film will also star Sonakshi Sinha and Anushka Shetty.
April 29, 2014
Exhibitors threaten a ban on Mohanlal's Mr. Fraud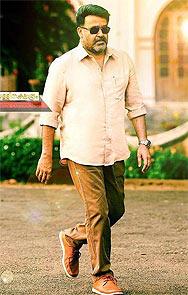 The stand-off between film exhibitors and technicians in Kerala has lead The Exhibitors'Federation not to allow the release Mr. Fraud.
April 28, 2014
Review: Yennamo Yedho leaves you totally bored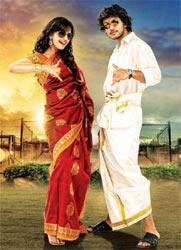 The film is a meaningless romantic comedy that makes a pathetic attempt to portray the emotional upheavals you go through in life before finding your true love.
Review: Masala Republic is a shabby film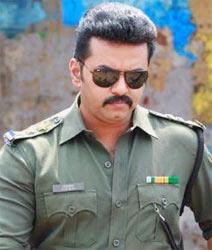 Masala Republic is one of the tackiest films made in recent times.
April 25, 2014
Review: Vaayai Moodi Pesavum is a total entertainer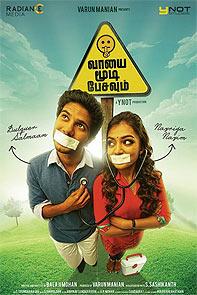 Vaayai Moodi Pesavum is a thought-provoking and thoroughly enjoyable film
Review: Chandamama Kathalu is a slice of life film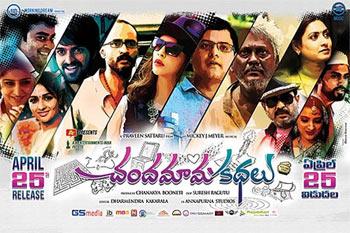 Chandamama Kathalu may be slow and without the regular commercial ingredients but the film has its moments
April 24, 2014
Meet Caroline Bech, Mammootty's heroine in Manglish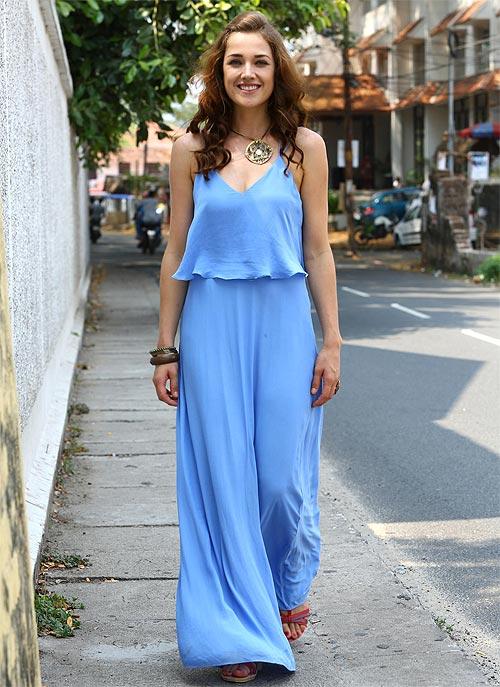 Dutch theatre artiste Caroline Bech will be cast opposite Malayalam superstar Mammootty
April 21, 2014
Review: Tenaliraman is an average entertainer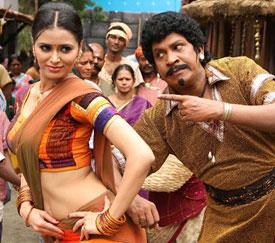 The film tires to present a socially relevant issue in a humorous manner, but sadly, the film fails to make any kind of impression.
First Look: Dulquer and Unni in Lal Jose's Vikramadityan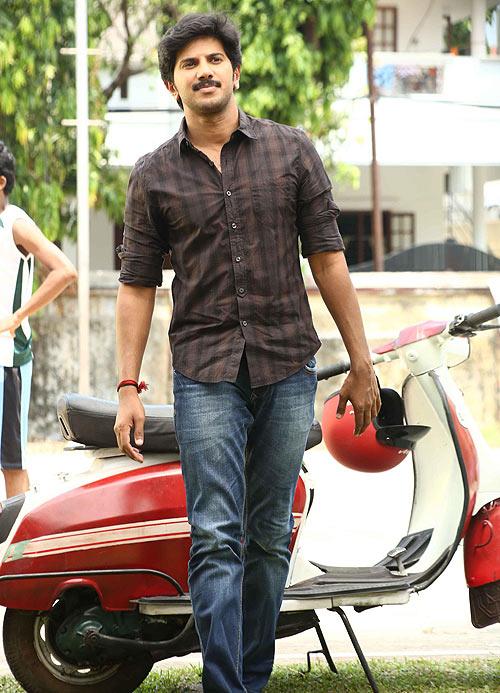 Young heroes Dulquer Salmaan and Unni Mukundan play friends with different attitudes in Lal Jose's Vikramadityan.
Review: Damaal Dumeel is an average entertainer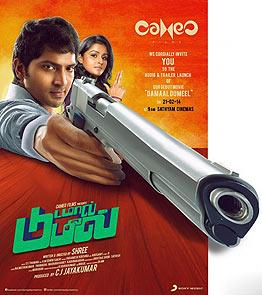 Despite its faults, Damaal Dumeel is engaging in parts.
Review: 1 by Two lets you down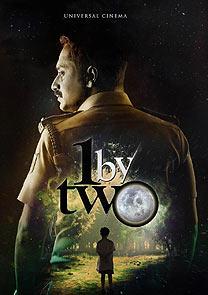 1 by Two is a let down considering the expectations it had raised before its release
April 19, 2014
Silk Smitha returns to Kannada cinema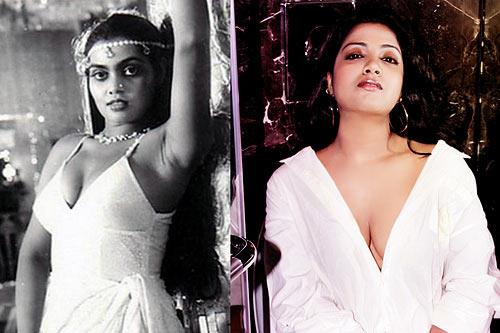 Will Kavita do justice to Silk Smitha?
April 15, 2014
First look: Chandamama Kathalu-- An anthology of eight love stories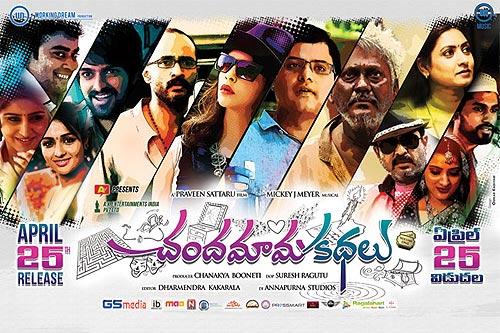 The central theme of Chandamama Kathalu is love and eight different stories portray different aspects of love.
April 14, 2014
Review: Nothing original about Polytechnic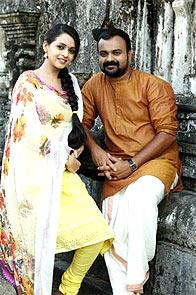 There is nothing new in the film and it is the effort the actors put in that helps the film from sinking totally.
Review: Gangster is a cliched movie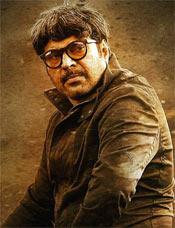 Even those who feel like defending this film because it is made for the mass audience will be disappointed.
April 11, 2014
Review: Naan Sigappu Manithan is a riveting revenge drama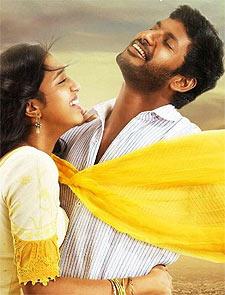 Naan Sigappu Manithan has an honest narrative, excellent performances and many twists and turns that keep you entertained
April 09, 2014
Dileep to play a Ring Master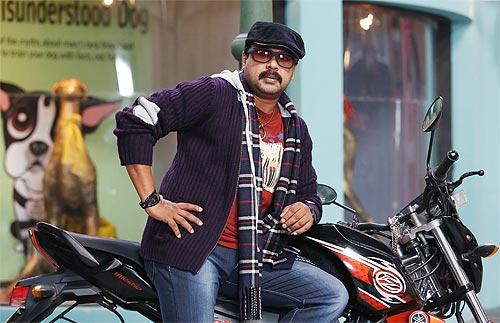 After the debacle of Ezhu Sundara Rathrikal, Dileep hopes to recoup his fortunes with director Rafi's Ring Master
April 07, 2014
Review: Oru Kanniyum Moonu Kalavaanikalum is interesting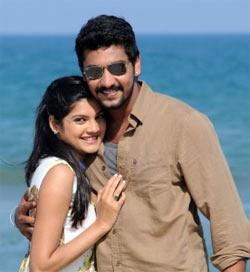 Oru Kanniyum Moonu Kalavaanikalum is not your average run-of-the-mill comedy, says .
April 04, 2014
Review: Maan Karate is a letdown by uninspiring direction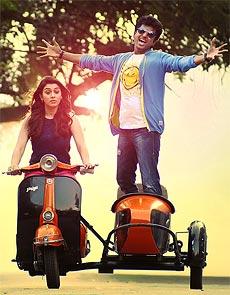 The film is all about how a weak, good for nothing is suddenly transformed into a boxing champion by the power of true love.
Aashiq Abu's Gangster with Mammootty releases today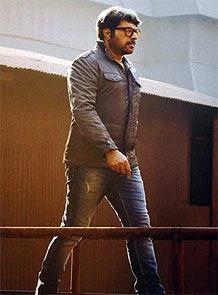 Mammootty, who has had a mediocre run at the box office with his past few films hopes to bounce back with Gangster.
April 03, 2014
Disappointing first quarter for Malayalam cinema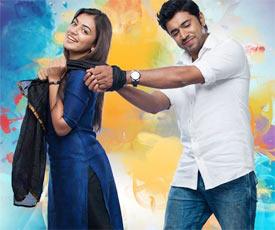 14 could well be the year the Malayalam industry faces its acid test.
April 02, 2014
First Look: Dileep and Joshiy team up in Avatharam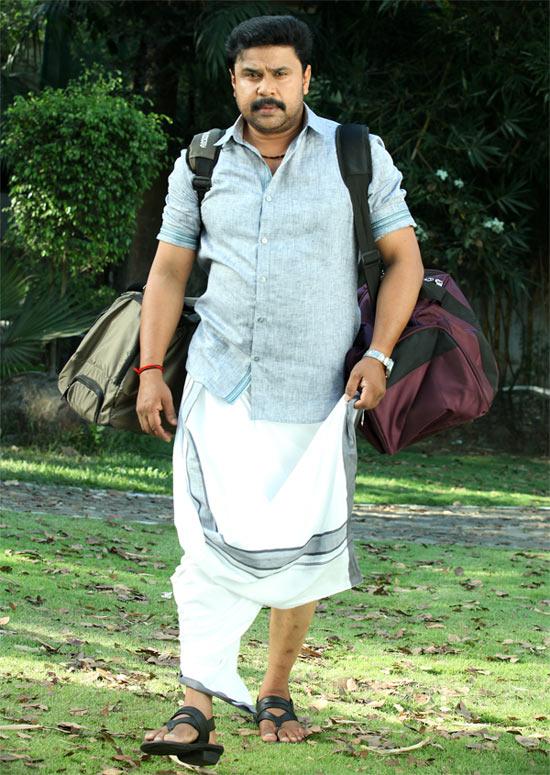 Dileep will play a villager who comes to Kochi.
April 01, 2014
Review: Nedunchalai is tedious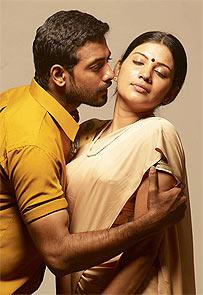 A shorter crisper version of the film would perhaps have been more entertaining.
March 28, 2014
Review: Inam is a revelation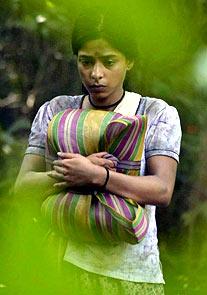 Set in the backdrop of the Sri Lankan Civil War, Santosh Sivan's Inam brings to light the plight of the thousands of hapless Lankan Tamils, who were caught in the crossfire between the LTTE (Liberation Tigers of Tamil Elam) and the Sri Lankan government.
March 27, 2014
Station-- Another Hindi film from Bangalore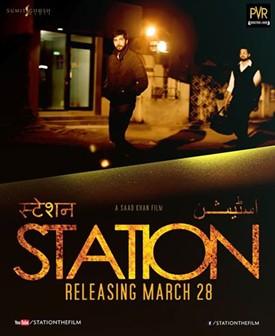 Station is a crime thriller about three psychotic assassins sent to carry out a job at a deserted railway station.
March 24, 2014
Mammootty teams up with Ranjith Sankar's for Varsham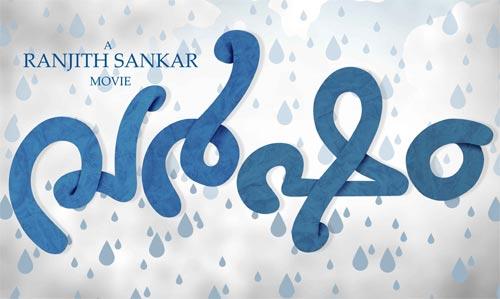 The film is about a common man becoming a legend in his own right.
March 21, 2014
Review: Cuckoo is brilliant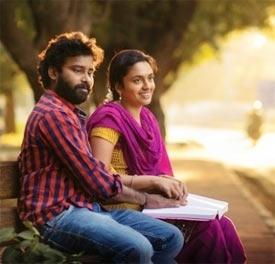 Tamil film Cuckoo is a heartwarming love story between two visually challenged individuals that keeps you totally engrossed with its brilliant performances, sensational music and stunning visuals, definitely a must watch, writes .
March 20, 2014
Mammootty's Praise The Lord releases today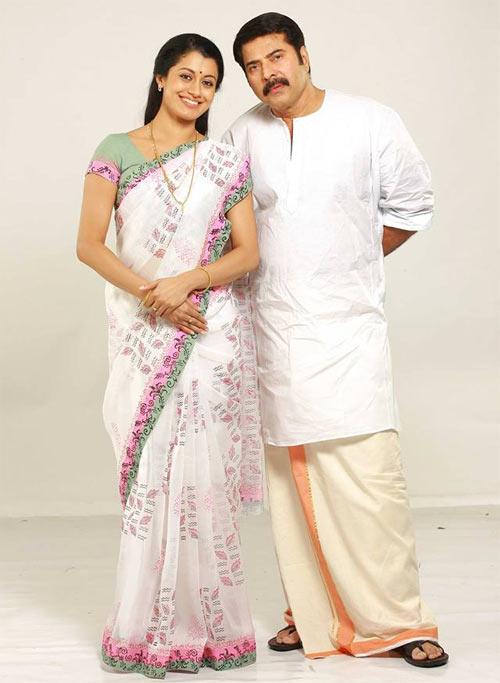 The film is based on well-known writer Paul Zachariah's novel of the same title.
March 19, 2014
First Look: Ram Gopal Varma's Rowdy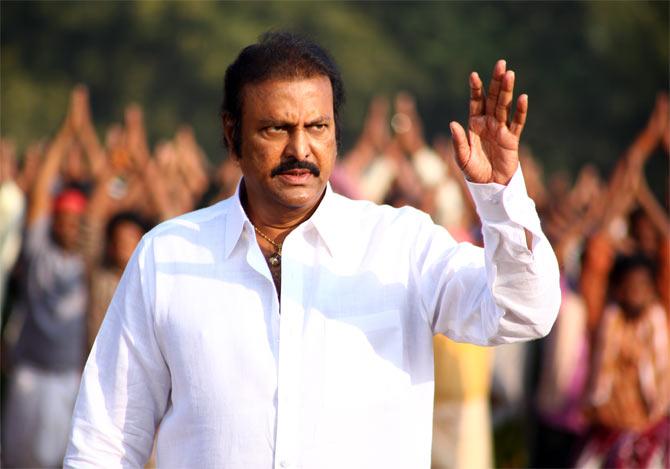 The film will have the father-son duo of Mohan Babu and Vishnu Manchu in the lead.
March 18, 2014
Mammootty's 'Salt n Pepper' avatar in Gangster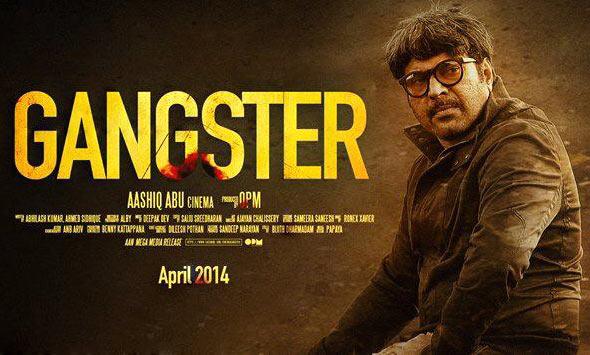 The film will release next month.
March 15, 2014
First Look: Fahadh, Nivin and Dulquer in Bangalore Days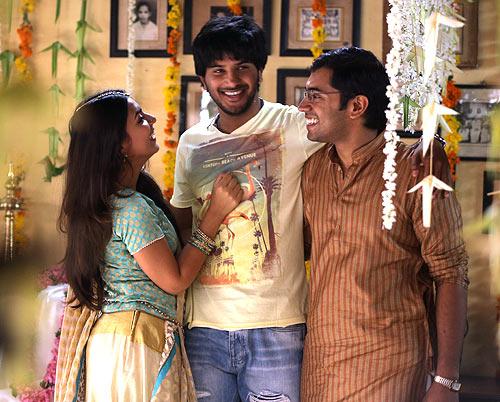 Bangalore Days has some of the hottest young stars in Malayalam films.
March 14, 2014
Bangalore makes a Hindi movie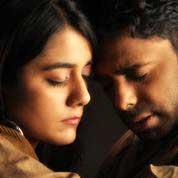 Swaroop Kanchi, the Bangalore-based film-maker tries his hand at Hindi film, Yeh Dil Ramta Jogi.
March 12, 2014
First Look: Aravind Krishna's Adavi Kachina Vennela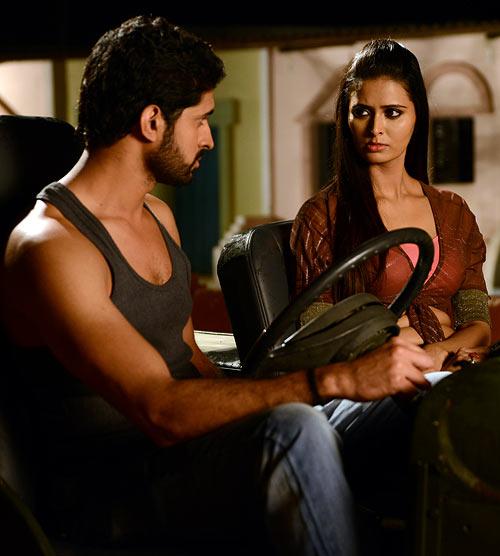 The Telugu film Adavi is slated to release shortly.
March 09, 2014
Mohanlal is Mr Fraud!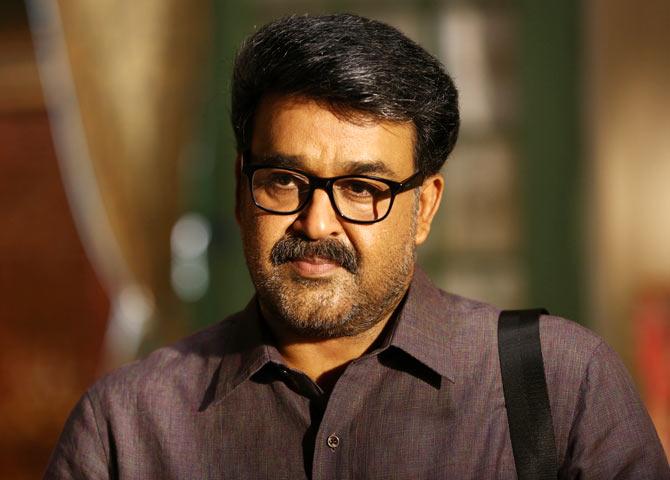 Mohanlal plays a fraudster in writer-director B Unnikrishnan's forthcoming film, Mr Fraud.
March 07, 2014
Kannada film Ulidavaru Kandanthe to be screened at Cannes Film Festival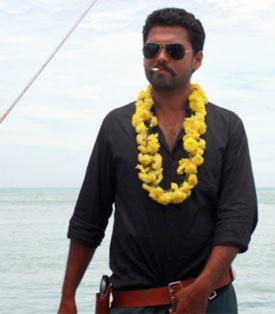 The first Kannada film to be shot in live sound, Ulidavaru Kandanthe will be apart of the prestigious Cannes Film Festival this year
March 05, 2014
Malayalam cinema goes through rough times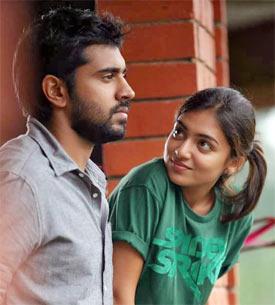 The satellite rights are the hefty amount paid by TV channels to producers for the right to show the film for the next 99 years.
March 03, 2014
Review: Vallinam is a decent sports based drama film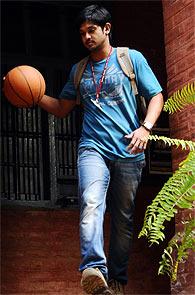 The film highlights the craze for cricket and the complete lack of empathy for any other sport
February 28, 2014
Review: Thegidi is an exciting thriller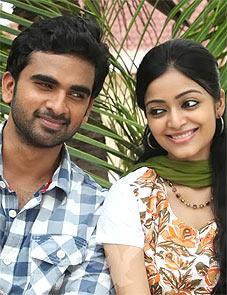 Thegidi directed by debutant P Ramesh is an exciting investigative thriller revolving around a massive insurance scam.
Prithviraj: I am going to be a father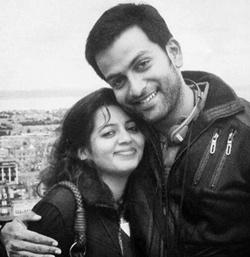 The actor shared the good news with his fans through his offical Facebook page.
February 27, 2014
Shaji N Karun's Swapaanam releases today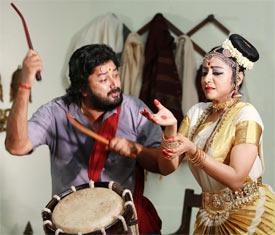 Jayaram plays a Chenda artiste in the national award winning director Shaji N Karun's Swapaanam.
It's remake season in Telugu cinema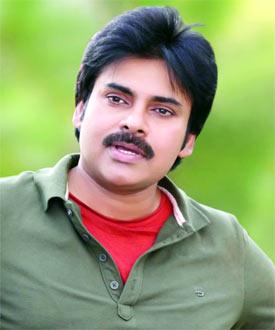 Hindi films like Oh My God and Aashiqui-2 are being remade in Telugu.
February 26, 2014
Tamil hit film Naduvula Konjam Pakkatha Kaanum to be remade in Kannada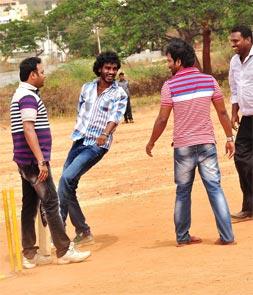 The film will be titled titled Kwatle Sathisha.
February 25, 2014
Venkatesh to play Mohanlal's role in the Telugu remake of Drishyam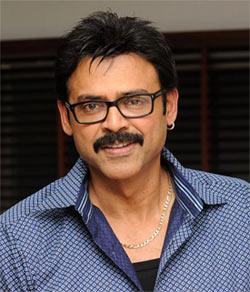 Directed by Sripriya, the film will also star Meena and Nadia in the film.
February 24, 2014
First Look: Nikhil and Swati pair up again for Karthikeya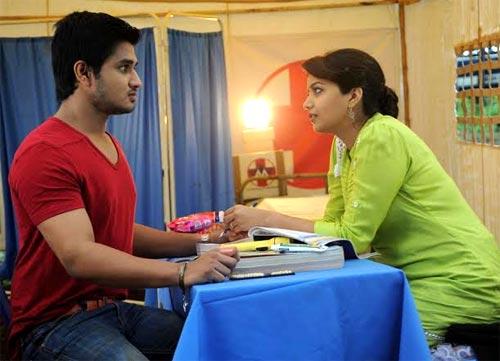 The hit pair will come together for debutant director Chandoo Mondeti's Karthikeya.
Review: Bramman fails to impress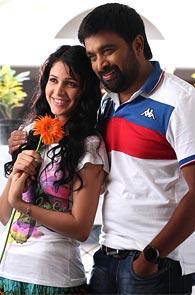 There are many dramatic twists in the film, yet itlacks the depth, intensity and sentiment that we have come to expect from Sasikumar.
February 21, 2014
Review: Aaha Kalyanam is a treat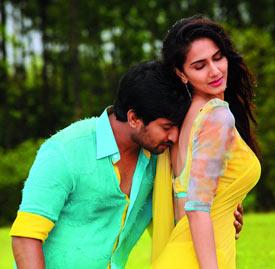 Aaha Kalyanam is a refreshing romantic comedy, writes .
Coming up this weekend: Jayasurya in Happy Journey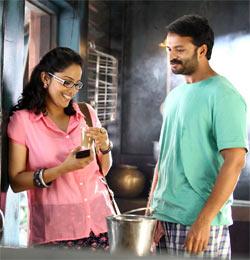 The actor plays a blind cricketer in Happy Journey.
February 19, 2014
Gulf is a great market, suggests Ranjith Sankar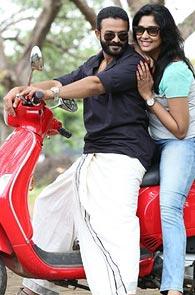 The Malayalam television industry is currently embroiled in controversies surrounding satellite rights of films.
February 18, 2014
Drishyam director to direct Kamaal Haasan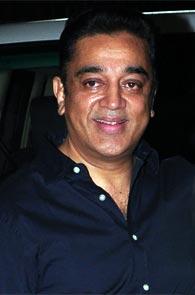 Director Jeethu Joseph will remake his own hit Malaylam film Drishyam in Tamil with the superstar.
February 14, 2014
Review: Ithu Kathirvelan Kadhal is a feel good entertainer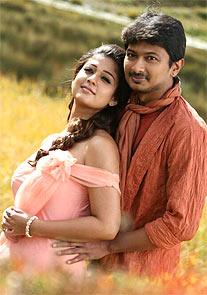 Ithu Kathirvelan Kadhal starring Udhayanidhi and Nayanthara is a simple love story with a good mix of romance, comedy and sentiment.
'Balu Mahendra was a film-maker par excellence'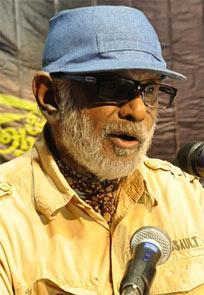 Director Suresh Krissna talks about his encounters with the legendary director Balu Mahendra who passed away on February 13.
February 13, 2014
Now, YOU can interact with Rajinikanth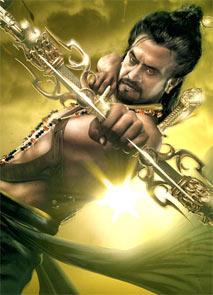 Just stand in front of his latest film Kochadaiiyaan's hoarding, send an SMS, and watch what happens next.
'Balu Mahendra's death will leave a void in the Tamil film industry'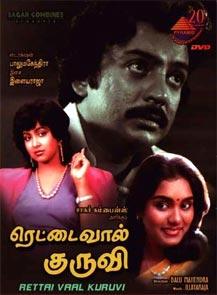 'In Tamil Nadu where film stars are treated as gods, Balu Mahendra was an institution by himself,' Actress Radhika Sharatkumar pays rich tribute to the filmmaker, who passed away on Thursday, February 13.
Sadma director Balu Mahendra passes away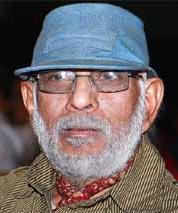 The 74-year-old filmmaker succumbed to a heart attack.
February 11, 2014
PIX: Gauahar Khan, Kushal Tandon in South Africa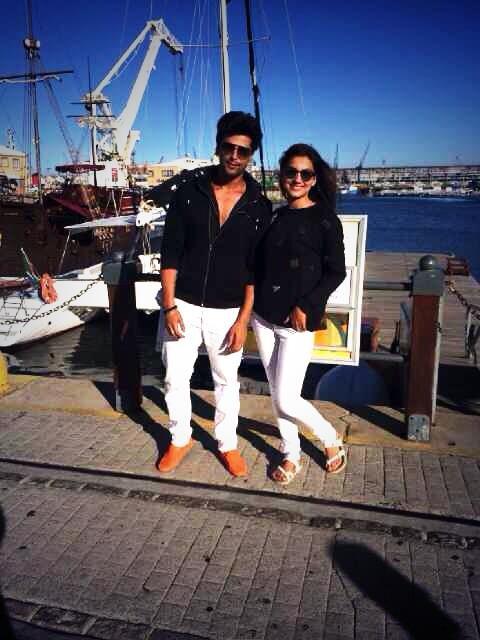 The duo, gearing up for Khatron Ke Khildai, met and fell in love on Bigg Boss.
February 10, 2014
Review: Pulivaal is uninspiring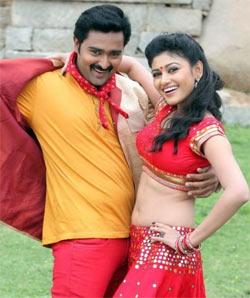 Pulivaal is an unimaginative tale of two strangers brought together by fate in a ridiculous cat and mouse game, which ends up ruining the life of an innocent.
February 07, 2014
Review: Pannaiyarum Padminiyum is refreshing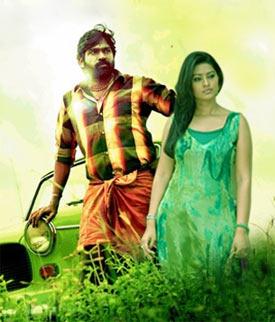 Director Arun Kumar's Tamil film Pannaiyarum Padminiyum is a realistic story about the lives of ordinary people and their simple desires, says .
February 04, 2014
Review: London Bridge is a sloppy love story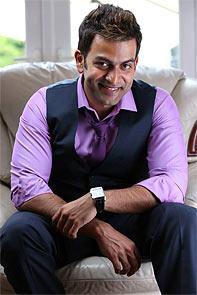 London Bridge is an usual romance between a poor guy who has come up the hard way and a rich princess who falls for him.
February 03, 2014
Review: Malayalam film 1983 is worth a watch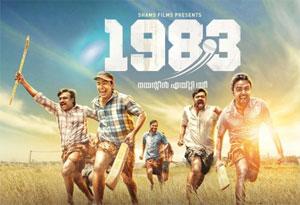 Debutante director Abrid Shine depicts the transformation of Indian society towards the importance of sports in the film.
February 02, 2014
First Look: Telugu actor Nandamuri Balakrishna's Legend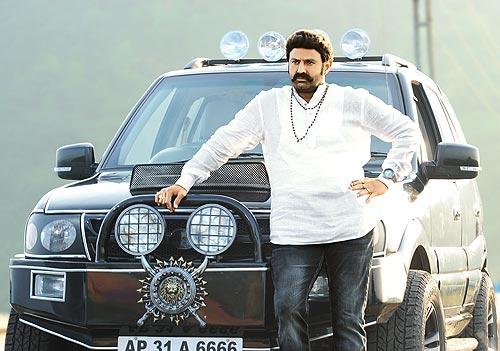 Nandamuri Balakrishna's next project is Legend with director Boyapati Seenu who directed his earlier hit Simha.
January 31, 2014
Review: Rummy is engaging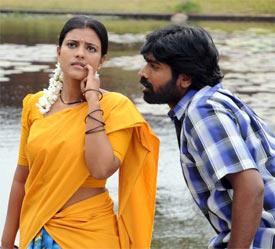 Vijay Sethupathi's Rummy -- directed by debutant Balakrishnan -- is an engaging village-based dark romantic thriller set in the 1980s.
Review: Inga Enna Solludhu is boring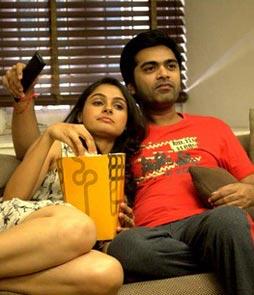 VTV Ganesh's Inga Enna Solludhu is a total waste of time, write .
Kamal Haasan in Drishyam's Tamil version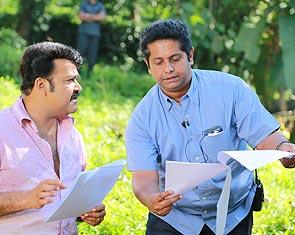 Kamal Haasan to team up with Jeethu Joseph for Drishyam's Tamil version
January 28, 2014
Review: Goli Soda is brilliant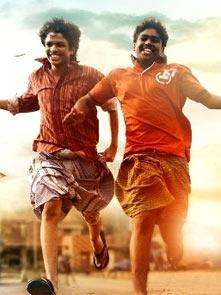 Lightly flavoured with the innocence of teenage romance and lots of action, Goli Soda is totally worth watching.
January 27, 2014
Review: Mannar Mathai Speaking 2 is a repeat of what we've seen before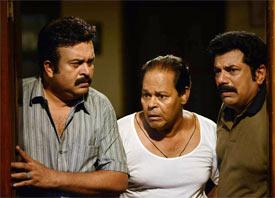 Malayalam film Mannar Mathai Speaking 2 is not a patch on the previous two films, writes .
January 24, 2014
Review: Malini 22 Palayamkottai is is relevant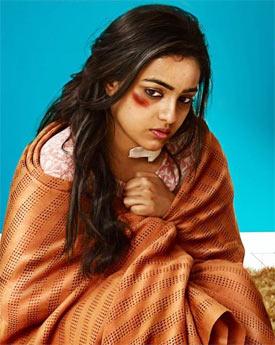 Sripriya's Malini 22 Palayamkottai is a dark women-centric revenge drama that highlights the burning issue of sexual assault and violence against women
Review: Salala Mobiles fails as a love story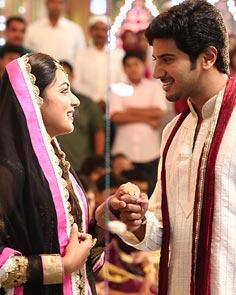 Salala Mobiles is an average film, according to .
January 23, 2014
Dulquer to romance Nazriya in Salala Mobiles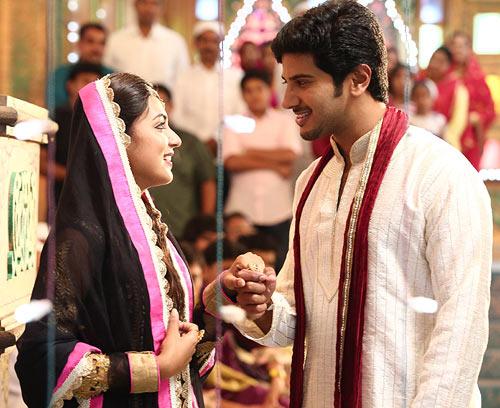 The film is directed by debutant director Sharath A Haridasan.
January 22, 2014
Akkineni Nageswara Rao lived and breathed cinema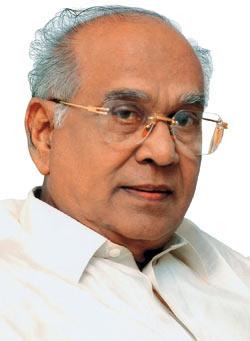 Akkineni Nageswara Rao was one of the people instrumental in bringing the Telugu industry to Hyderabad from Chennai in the 1990s. salutes the thespian, who passed into the ages on Wednesday, January 22.
January 20, 2014
Malayalam actors Fahadh Faasil and Nazriya Nazim to wed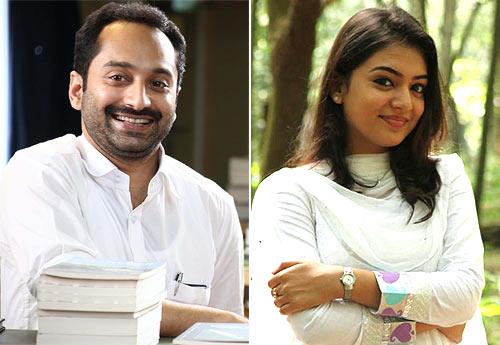 The star couple will tie the knot in August this year
January 11, 2014
Jilla is a commercial entertainer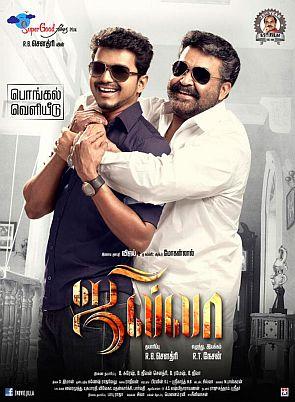 Vijay and Mohanlal starrer Jilla is your everyday Madurai-based action thriller set in the backdrop of the special bond shared by a father and his devoted foster son
January 10, 2014
Review: Veeram is a treat for Ajith fans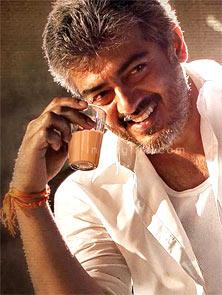 The film is a slow-paced family drama with all the elements of a commercial entertainer.
December 26, 2013
Review: Madha Yaanai Koottam shows senseless violence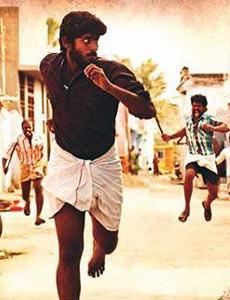 Madha Yaanai Koottam reveals in great detail the rites and rituals followed after death and how pride, anger and vengeance can only lead to senseless violence and death.
December 25, 2013
Baand Baaja Baarat to be remade in Tamil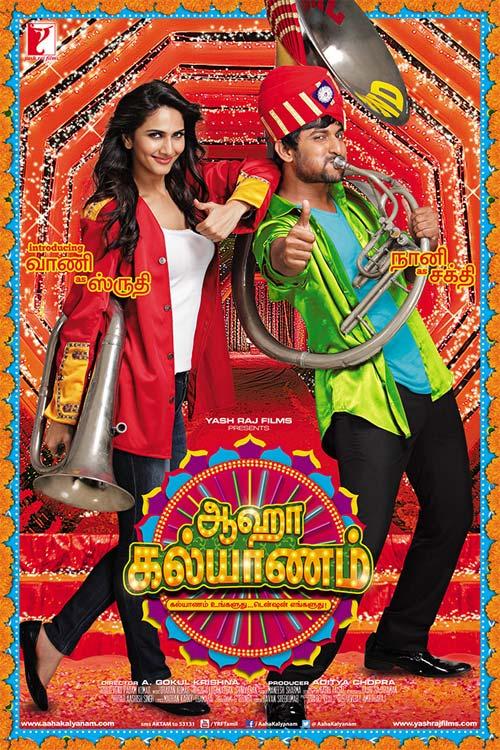 Nani and Vaani Kapoor will play the lead roles in the south remake
December 24, 2013
First Look: Madhav Ramadasan's Apothecary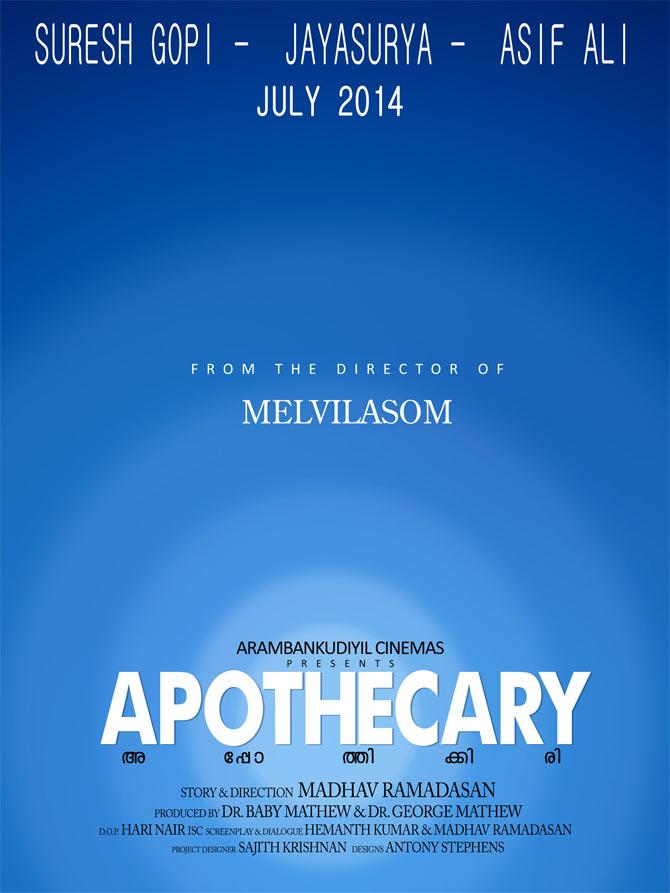 Apothecary is a historical name for a medical practitioner, dating back to 2600 BC
December 23, 2013
Review: Ezhu Sundara Rathrikal falls flat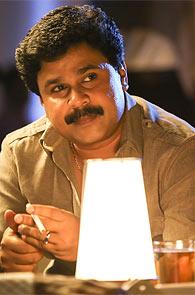 Ezhu Sundara Rathrikal may have been an attempt to look at the fickleness of relationships in today's times in a humourous way but it does not have the desired effect.
Review: Oru Indian Pranayakatha is disappointing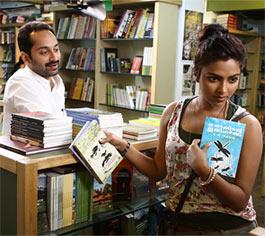 Fahaad Fasil tries too hard to prove a point with his acting.
Review: Thalaimuraigal is brilliant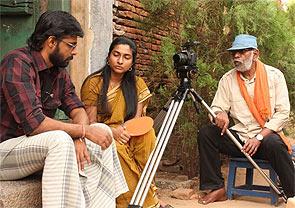 Ace filmmaker Balu Mahendra makes a sensational acting debut in Thalaimuraigal.
Review: Endrendrum Punnagai is worth a watch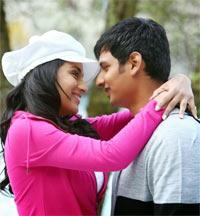 Endrendrum Punnaga certainly succeeds in entertaining the audience.
December 20, 2013
Review: Drishyam is Mohanlal's film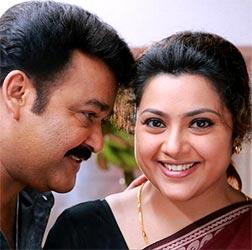 Mohanlal steals the show in Drishyam.
Lal Jose's Ezhu Sundara Rathrikal releases today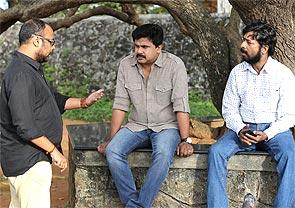 Director Lal Jose is teaming up with actor Dileep for the seventh time in Ezhu Sundara Rathrikal
Review: This Biriyani is well-made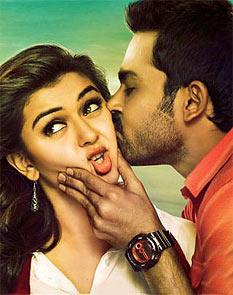 Tamil film Biriyani is a fun-filled thriller.
December 17, 2013
First Look: Allu Arjun's Race Gurram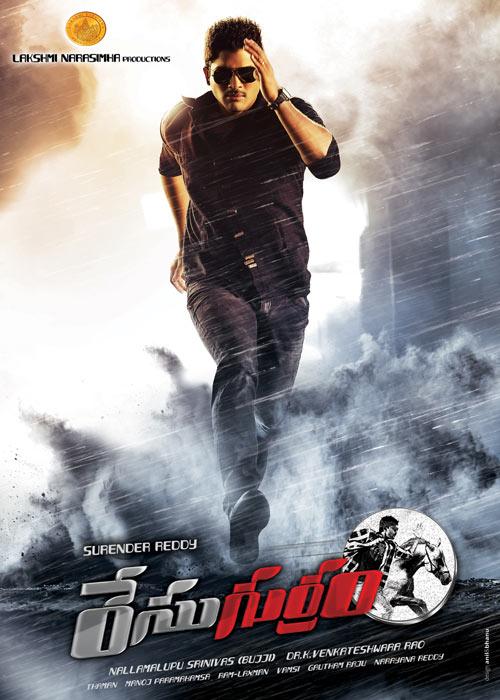 Bhojpuri actor Ravi Kishan will make his Telugu debut in the film.
First Look: S S Rajamouli's Baahubali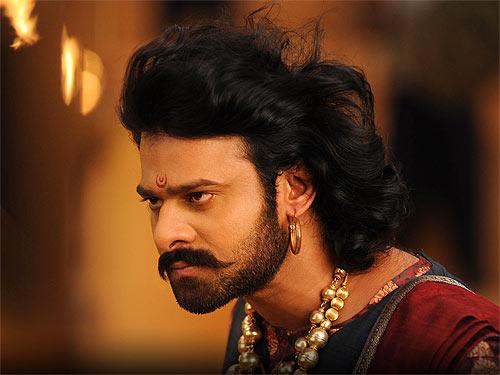 This Telugu-Tamil film (which is likely to be dubbed in Hindi and other languages) stars Prabhas, Rana Daggubati and Anushka Shetty.
December 13, 2013
Review: Ivan Veramathiri is an average entertainer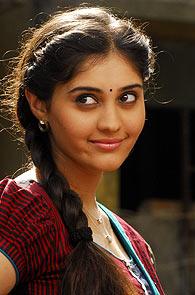 Ivan Veramathiri lacks the simplicity, depth and magic of Director M Saravanan's last film Engeyum Eppodhum.
Jayasurya to play a blind cricketer in his next film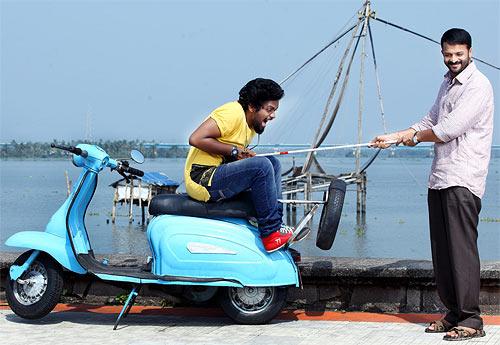 Directed by Boban Samuel, the film will also star Lal who plays a cricket coach.
Review: Vedivazhipadu is a damp squib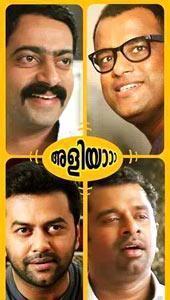 The film makes an effort to add sparkle to the so-called 'new gen' formula, but ends up being a damp squib.
December 11, 2013
Malayalam film Vedi Vazhipadu gets A certificate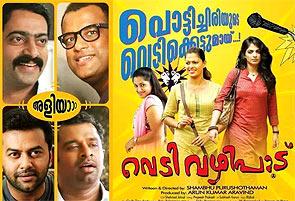 The film has the famous Attukal Pongala festival as the backdrop and the Censor Board initially refused to give a screening certificate.
December 09, 2013
Review: Thagararu is fast paced and interesting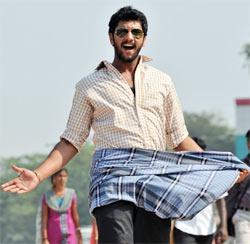 The story of Thagararu moves along at a brisk pace with lots of comedy and well defined roles for all the characters.
Review: Mammootty's Silence is worth a watch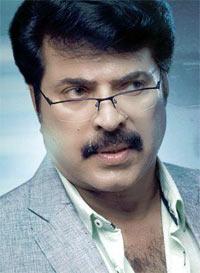 Mammootty plays a legal advisor and gives a decent performance in the film.
December 06, 2013
Review: Kalyana Samayal Saadham is funny and thought provoking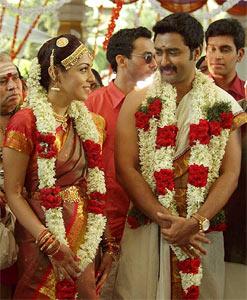 The film is not just about a big fat Indian wedding but also highlights the emotional and sensitive topic of stress-related erectile dysfunction.
Review: Malayalm film Weeping Boy will make the audience weep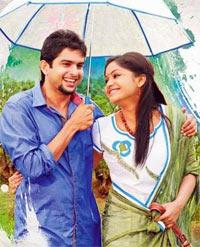 We have seen a few Malayalam films tackle the subject of anti-abortion, but Weeping Boy handles it very poorly
Mammooty's Silence hits the screen today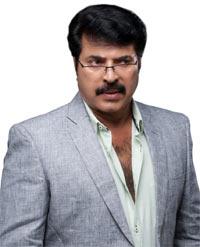 Directed by V K Prakash, Mammootty plays a lawyer in this family thriller.
December 04, 2013
First Look: Nani plays a double role in his next- Janda Pai Kapiraju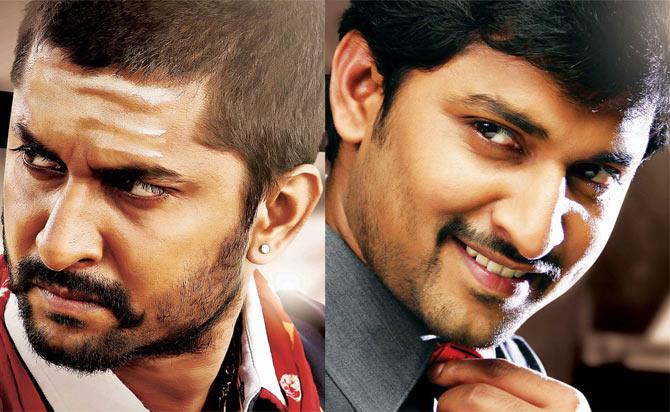 The film will be directed by Samuthirakani and will see Amala Paul as the lead actress.
December 03, 2013
Review: Bicycle Thieves fails to impress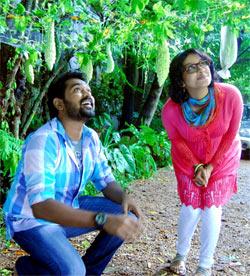 Director Jimson Joy tries to combine an old-style narrative with so-called 'new gen' cinema in Bicycle Thieves, but fails to get it right.
From Ekta Kapoor to Gautham Menon- Pallavi Subhash debuts in Tamil film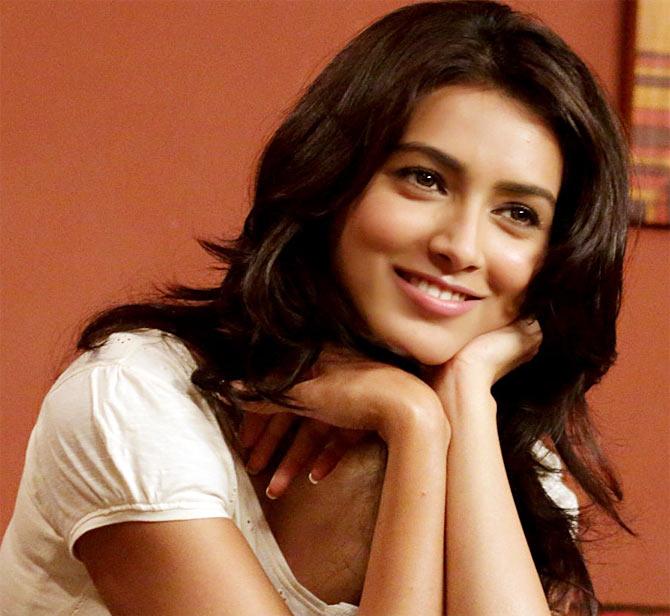 Pallavi will be make her debut opposite Silambarasan in Gautham Menon's untitled film.
Review: Naveena Saraswathi Sabatham disappoints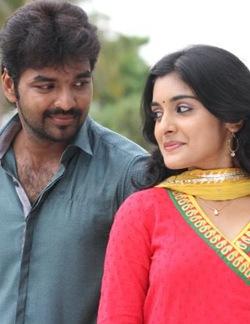 Tamil film Naveena Saraswathi Sabatham is a pathetic first attempt, according to .
December 02, 2013
Review: Janal Oram is an appealing film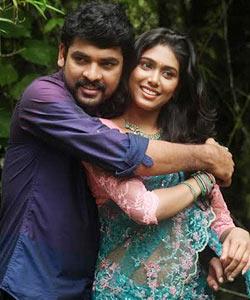 Janal Oram is a pleasant and scenic journey into the lives of passengers who travel together daily on the route between Palani and Pannaikadu.
Review: Escape from Uganda is not up to the mark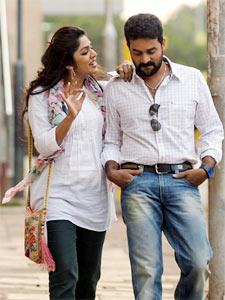 Escape from Uganda is a film that tries to thrill but fails to do so.
Review: Punyalan Agarbatthis is enjoyable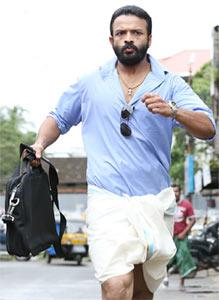 Punyalan Agarbatthis is a well executed film with Jayasurya along with the rest of the cast giving a likable performance.
November 30, 2013
Vidiyum Munn is brilliant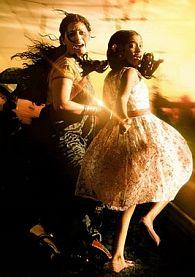 The stark simplicity of the dialogues, the well-etched characters, the intriguing plot, the captivating music, the cinematography, but most of all the brilliant twist at the end makes Director Balaji K Kumar's Vidiyum Munn a must watch, says
November 29, 2013
Review: Cool Ganesha is a cool entertainer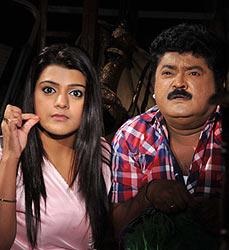 It's a fun watch!
November 25, 2013
Review: Malayalam film Vishudhan is cliched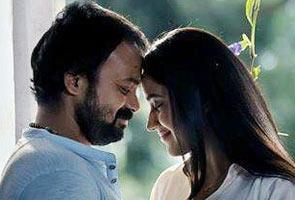 Director Vysakh tries hard to prove that he is a serious filmmaker with Vishudhan, but somehow he misses the larger plot in the process.
Review: Malayalam film Nadan fails to impress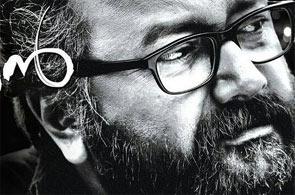 Jayaram who plays the protagonist in Nandan is the only saving grace in the film.
November 22, 2013
Review: Irandam Ulagam is a mystical love story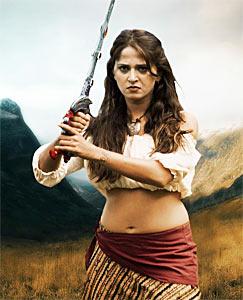 Tamil film Irandam Ulagam is a visually stunning fantasy story set in an imaginary world that describes a love that transcends human understanding of time and spac
Review: Khatarnaak is violent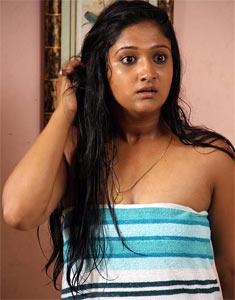 Kannada film Khatarnaak lives up to its name but is devoid of entertainment, and is violent and gory
November 19, 2013
First look: Rani Rudramma Devi, India's first 3D historical stereoscopic film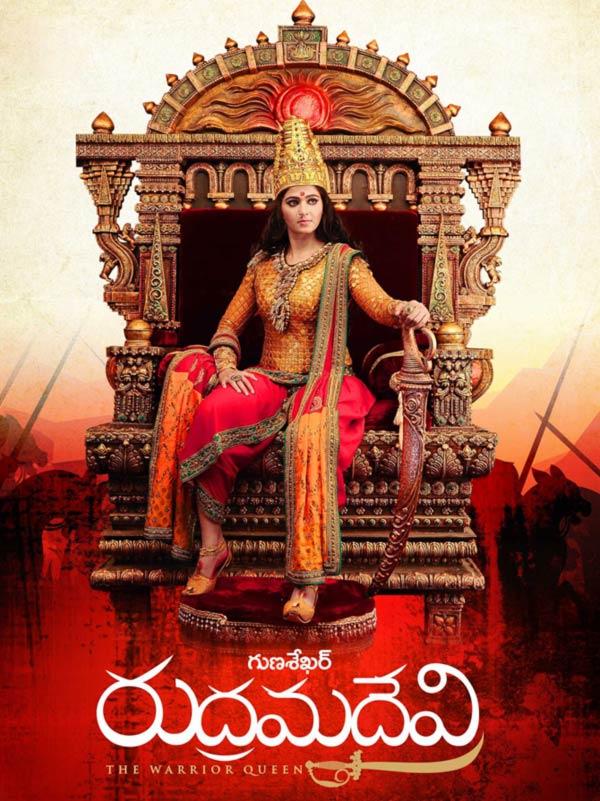 Rani Rudramma Devi, the Kakatiya queen, ruled in the 13 century. She is a well-known figure of Indian history, particularly in South India.
First Look: Asif Ali and Sunny Wayne with Andrea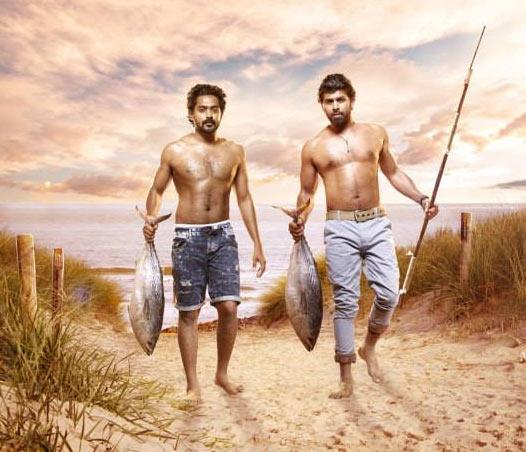 Debutant director Ajith Pillai directs a Malayalam thriller Mosayile Kuthirameenukal.
November 16, 2013
Pakistani actress Humaima Malick to star in Emraan Hashmi's Shaatir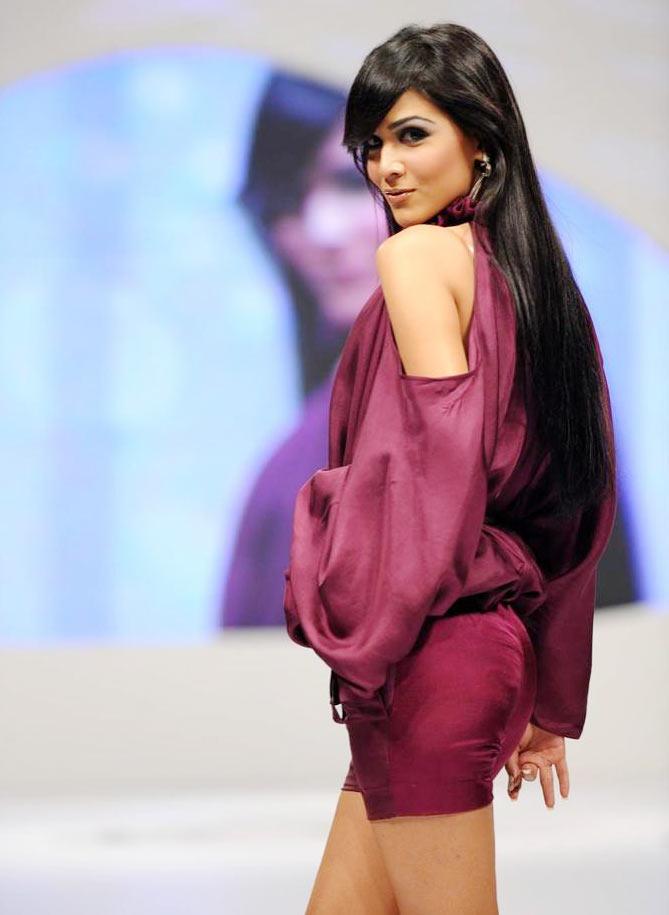 Pakistani model turn actress Humaima Malick, who shot to fame with her performance in BOL, has been signed opposite Emraan Hashmi in Kunal Deshmukh's forthcoming Shaatir.
November 15, 2013
Review: Geethanjali disappoints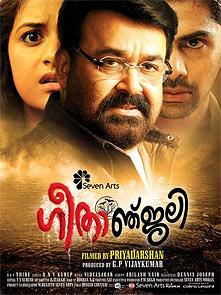 Geethanjali is a lacklustre effort.
Review: Pizza 2-Villa is a gripping suspense thriller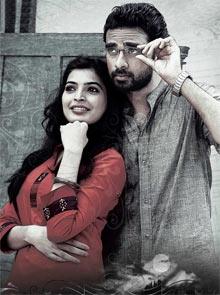 Pizza 2-Villa is a well-written film, according to .
Review: Watch Thira for Shobana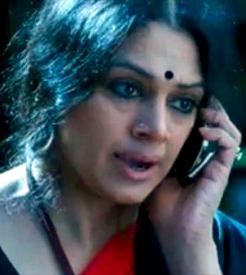 The film fails to live up to Shobhana's standards.
November 14, 2013
Yogish starrer Ambara set to release this Friday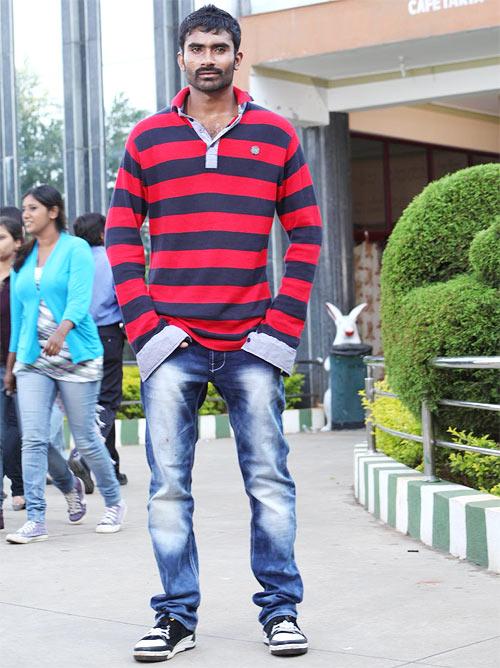 The film also stars Bhamaa as the female lead.
November 08, 2013
Review: Sweety is a total family entertainer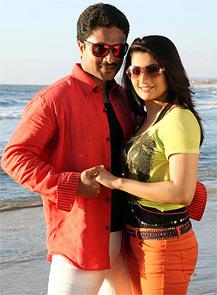 The film is a must watch for Ramya Krishna's expressions and Radhika's ravishing new look.
Review: Philips and the Monkey Pen is a charming film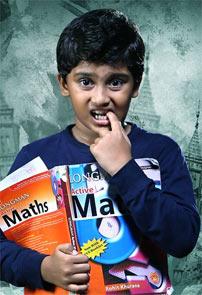 The film doesn't overly sentimental or manipulative and keeps the audience in good humour.
November 07, 2013
Malayalam film Philips & the Monkey Pen releases today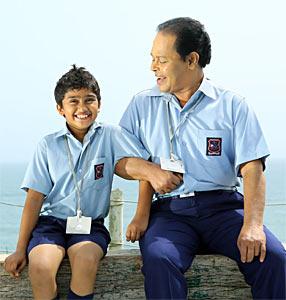 The film is about a child who finds a magical pen called the Monkey Pen.
November 06, 2013
The Swetha Menon controversy: What really happened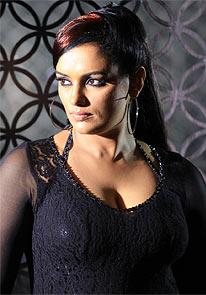 The actress was allegedly molested by a Member of Parliament at one of the events in Kerala.
November 05, 2013
First Look: The return of Mannar Mathai Speaking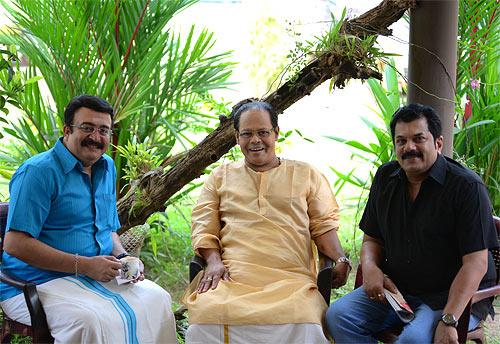 A sequel to 1995 hit Malaylam film Mannar Mathai Speaking is in the making.
Review: All in All Azhagu Raja is a waste of time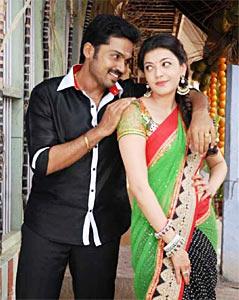 The film is ridiculously long romantic comedy that seriously tests your patience.
First look: Balika Vadhu actress Avika Gor makes her Telugu debut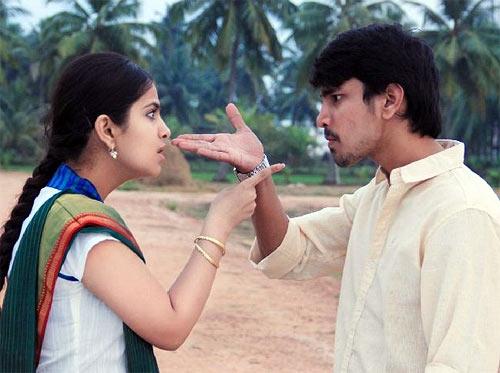 Titled Uyyala Jampala, the film is set to release in December.
Review: Pandianadu is impressive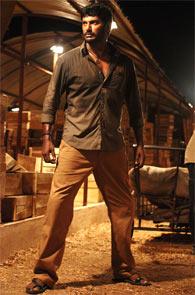 The Tamil film is well-written script, has some good dialogues, great music and excellent all-round performances.
November 01, 2013
Review: Aarambam is a delight for Ajith fans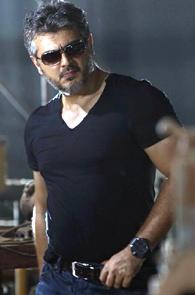 Ajith's magnetic screen presence is enhanced by his popular salt and pepper look.
October 29, 2013
Saritha blames Mukesh of bigamy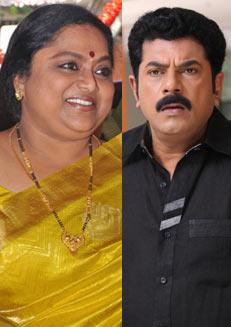 The actress is contemplating legal action and charging Mukesh with bigamy.
October 24, 2013
First Look: Mohanlal in Jeethu Joseph's Drishyam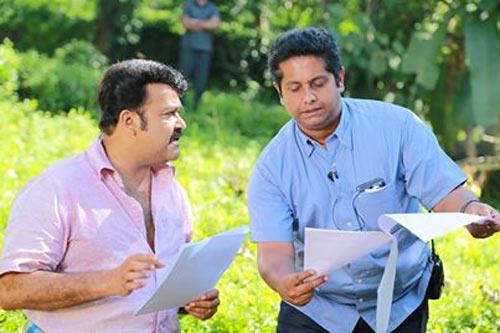 Mohanlal plays a villager in the film which is set to release on Christmas.
October 23, 2013
First Look: Sumanth's Emo Gurram Egara Vachu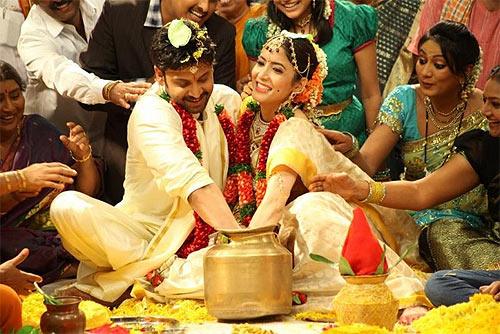 Directed by Chandra Siddhartha, the film will mark the debut of Thai actress Pinky Savika
October 21, 2013
Review: Nadodi Mannan is stupid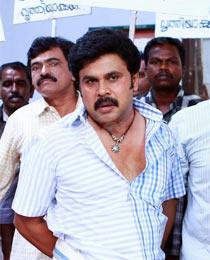 Malayalam film Nadodimannan doesn't work, according to .
October 18, 2013
Review: Sakkare is a sweet movie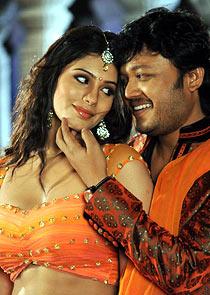 Kannada movie Sakkare is a sugar coated movie with a message that says life is not so complicated
October 16, 2013
First Look: Dileep in Lal Jose's Ezhu Sundara Rathrikal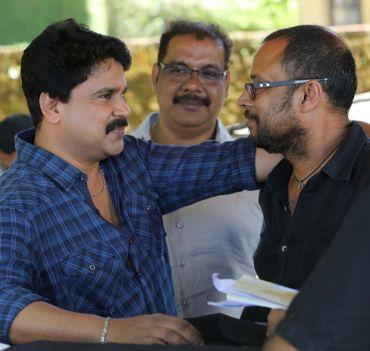 The actor-director team of Dileep and Lal Jose has been instrumental in delivering several hit Malayalam films over the years.
October 14, 2013
Review: Idukki Gold is an average entertainer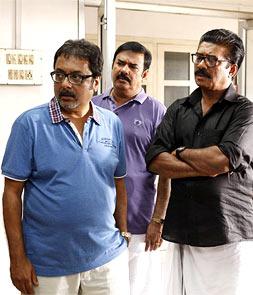 The film does not touch the high standards achieved by director Aashiq Abu in the past.
Review: Naiyaandi is a disaster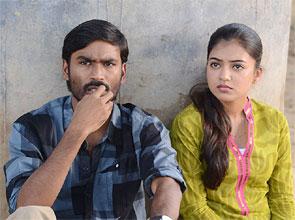 Naiyaandi is a rural romantic comedy that lacks a good story and seems more like an amateur, half-hearted and a disappointing attempt.
Review: Pattam Pole is old wine in new bottle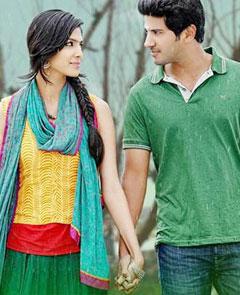 Pattam Pole is unconventionally bold with the way it deals with the issue of live-in relationship.
October 11, 2013
Review: Vanakkam Chennai is a feel-good love story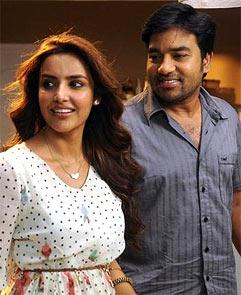 Vanakkam Chennai is a sweet love story with some great music and good performances.
October 10, 2013
Srihari-The Real Star is gone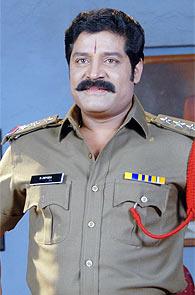 From being a stuntman, then a character artiste and finally the leading man, Srihari rose in the film industry by sheer dint of hard work.
October 09, 2013
Lord Shiva and Che Guevera on Idukki Gold poster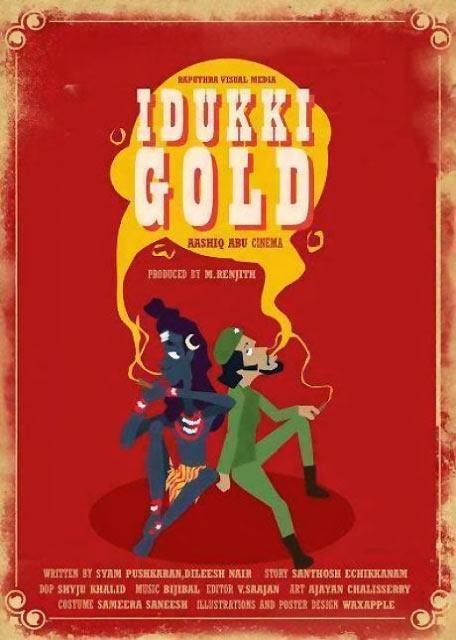 Director Aashiq Abu's Idukki Gold's movie poster has created a lot of controversy as it shows Lord Shiva and Che Guevera smoking.
October 08, 2013
First look: Venkatesh, Ram team up for Masala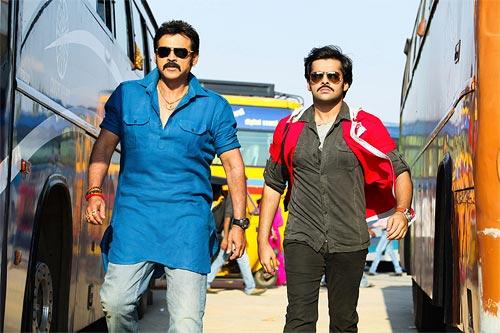 The film is a remake of Rohit Shetty's hit Hindi film Bol Bachchan.
October 07, 2013
Review: Jayaraj hits a low with Camel Safari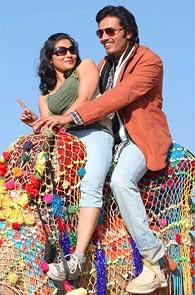 Jayraj's Camel Safari fails to connect with the youth at whom it was aimed to.
October 04, 2013
Review: Kaanchi falls short of expectations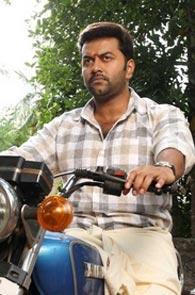 The hit pair of Indrajith and Murali Gopy combined with the writing talent of Jeyamohan could not save Kaanchi
October 03, 2013
Review: Idharkuthane Aasaipattai Balakumara is a laugh riot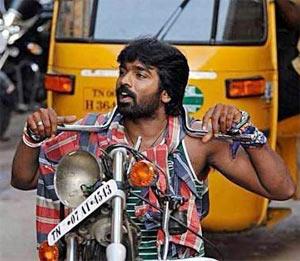 Director Gokul has created some weird, quirky and offbeat characters in hilarious situations who keep the audience entertained
'Hollywood film Gravity is lifted from my script'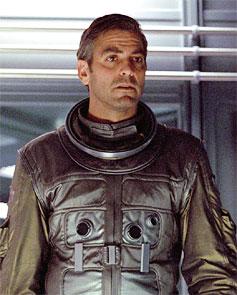 Tamil script writer Paranjothi S claims that the script of Hollywood film Gravity is lifted from one of his stories.
October 01, 2013
First Look: Fahadh Faasil-Amala Paul in Oru Indian Pranayakatha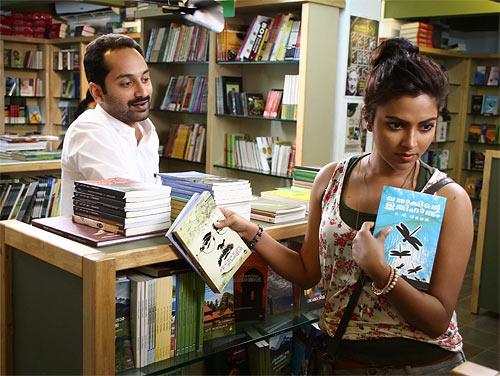 Fahadh Faasil will be seen playing a local politician in the film which releases on December 18.
Archives
April - September 2013
|
January - March 2013
|
September - December 2012
|
May - August 2012
|
January - April 2012
|
September - December 2011
|
July - August 2011
|
May - June 2011
|
March - April 2011
|
January - February 2011
|
November - December 2010
|
September - October 2010
|
July - August 2010
|
May - June 2010
|
February - April 2010