Southern Spice
December 11, 2013
Malayalam film Vedi Vazhipadu gets A certificate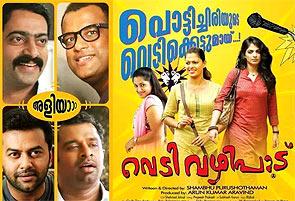 The film has the famous Attukal Pongala festival as the backdrop and the Censor Board initially refused to give a screening certificate.
December 09, 2013
Review: Thagararu is fast paced and interesting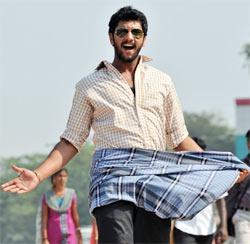 The story of Thagararu moves along at a brisk pace with lots of comedy and well defined roles for all the characters.
Review: Mammootty's Silence is worth a watch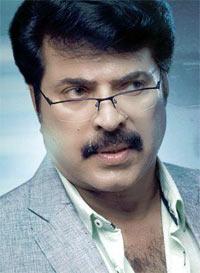 Mammootty plays a legal advisor and gives a decent performance in the film.
December 06, 2013
Review: Kalyana Samayal Saadham is funny and thought provoking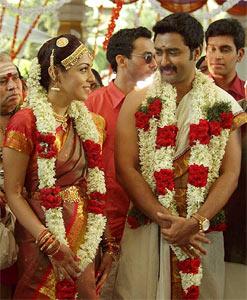 The film is not just about a big fat Indian wedding but also highlights the emotional and sensitive topic of stress-related erectile dysfunction.
Review: Malayalm film Weeping Boy will make the audience weep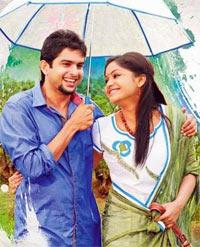 We have seen a few Malayalam films tackle the subject of anti-abortion, but Weeping Boy handles it very poorly
Mammooty's Silence hits the screen today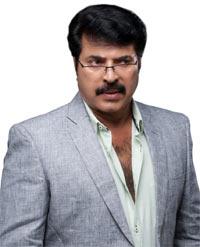 Directed by V K Prakash, Mammootty plays a lawyer in this family thriller.
December 04, 2013
First Look: Nani plays a double role in his next- Janda Pai Kapiraju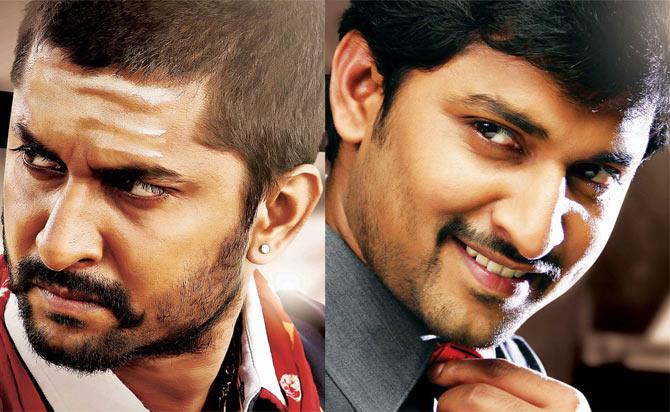 The film will be directed by Samuthirakani and will see Amala Paul as the lead actress.
December 03, 2013
Review: Bicycle Thieves fails to impress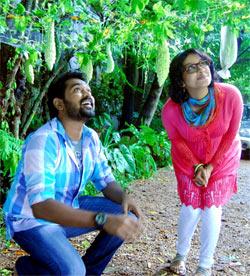 Director Jimson Joy tries to combine an old-style narrative with so-called 'new gen' cinema in Bicycle Thieves, but fails to get it right.
From Ekta Kapoor to Gautham Menon- Pallavi Subhash debuts in Tamil film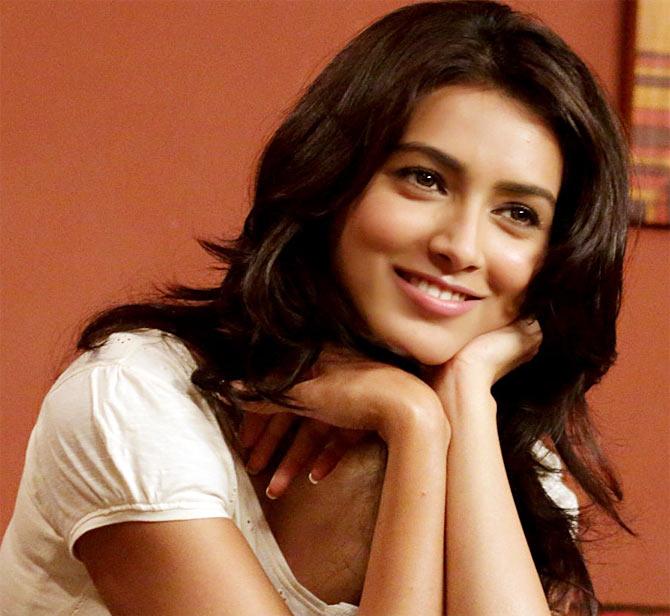 Pallavi will be make her debut opposite Silambarasan in Gautham Menon's untitled film.
Review: Naveena Saraswathi Sabatham disappoints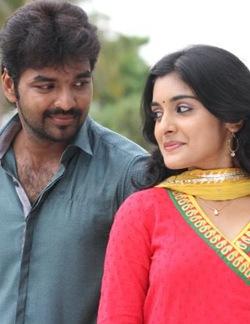 Tamil film Naveena Saraswathi Sabatham is a pathetic first attempt, according to .
December 02, 2013
Review: Janal Oram is an appealing film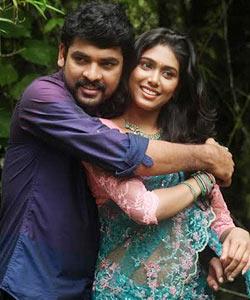 Janal Oram is a pleasant and scenic journey into the lives of passengers who travel together daily on the route between Palani and Pannaikadu.
Review: Escape from Uganda is not up to the mark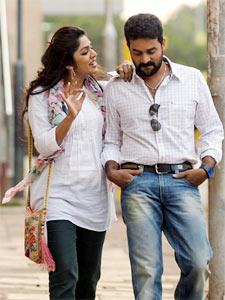 Escape from Uganda is a film that tries to thrill but fails to do so.
Review: Punyalan Agarbatthis is enjoyable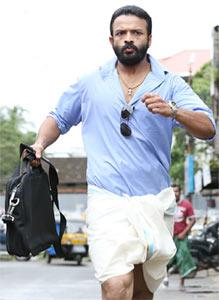 Punyalan Agarbatthis is a well executed film with Jayasurya along with the rest of the cast giving a likable performance.
November 30, 2013
Vidiyum Munn is brilliant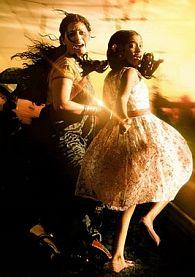 The stark simplicity of the dialogues, the well-etched characters, the intriguing plot, the captivating music, the cinematography, but most of all the brilliant twist at the end makes Director Balaji K Kumar's Vidiyum Munn a must watch, says
November 29, 2013
Review: Cool Ganesha is a cool entertainer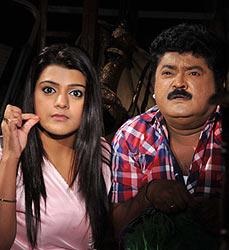 It's a fun watch!
November 25, 2013
Review: Malayalam film Vishudhan is cliched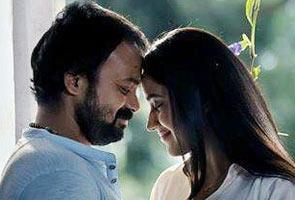 Director Vysakh tries hard to prove that he is a serious filmmaker with Vishudhan, but somehow he misses the larger plot in the process.
Review: Malayalam film Nadan fails to impress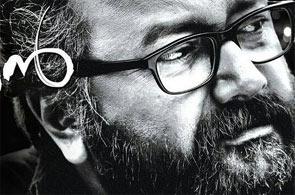 Jayaram who plays the protagonist in Nandan is the only saving grace in the film.
November 22, 2013
Review: Irandam Ulagam is a mystical love story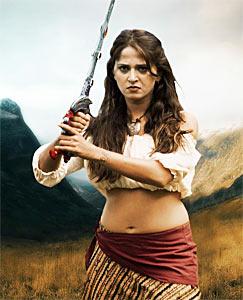 Tamil film Irandam Ulagam is a visually stunning fantasy story set in an imaginary world that describes a love that transcends human understanding of time and spac
Review: Khatarnaak is violent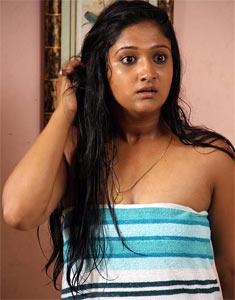 Kannada film Khatarnaak lives up to its name but is devoid of entertainment, and is violent and gory
November 19, 2013
First look: Rani Rudramma Devi, India's first 3D historical stereoscopic film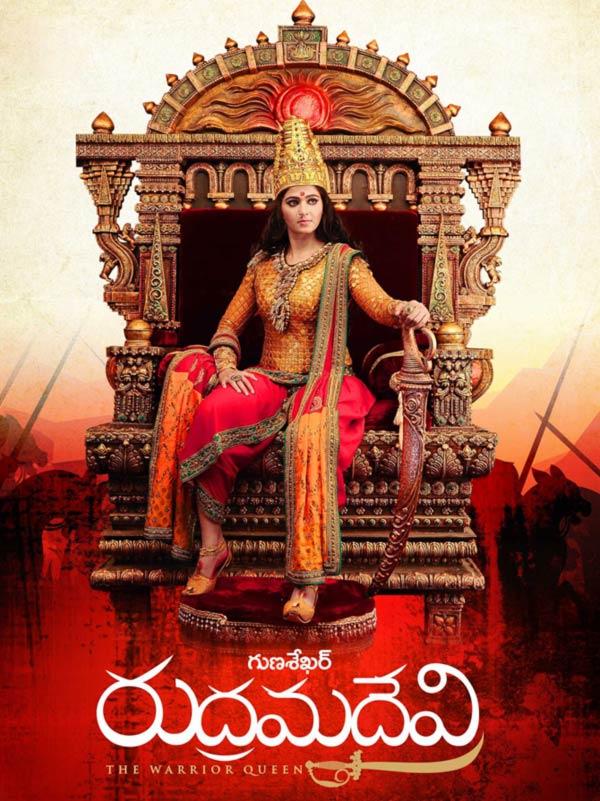 Rani Rudramma Devi, the Kakatiya queen, ruled in the 13 century. She is a well-known figure of Indian history, particularly in South India.
First Look: Asif Ali and Sunny Wayne with Andrea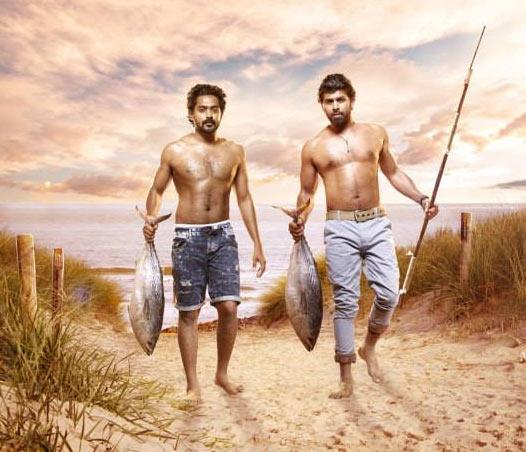 Debutant director Ajith Pillai directs a Malayalam thriller Mosayile Kuthirameenukal.
November 16, 2013
Pakistani actress Humaima Malick to star in Emraan Hashmi's Shaatir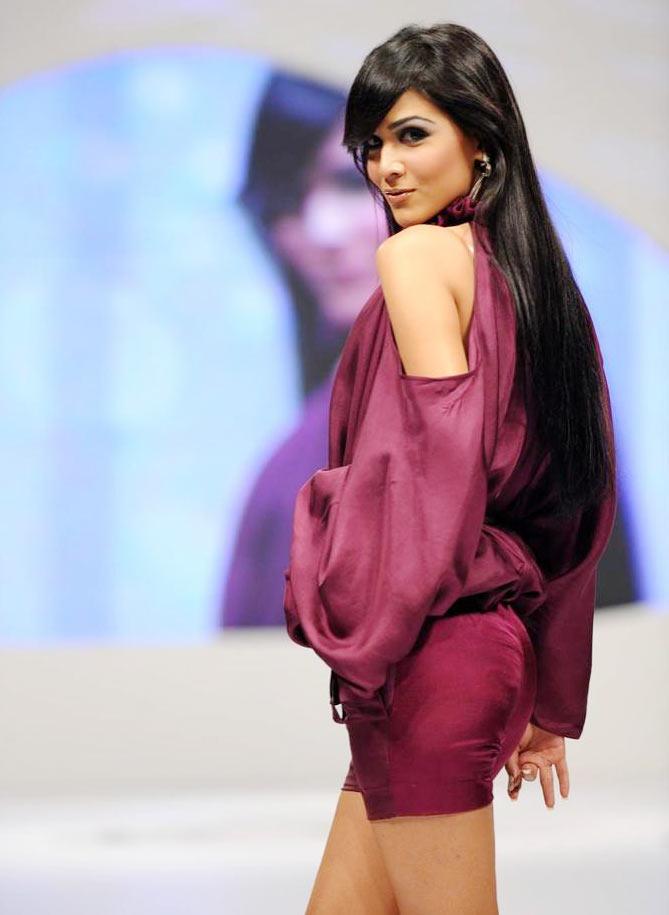 Pakistani model turn actress Humaima Malick, who shot to fame with her performance in BOL, has been signed opposite Emraan Hashmi in Kunal Deshmukh's forthcoming Shaatir.
November 15, 2013
Review: Geethanjali disappoints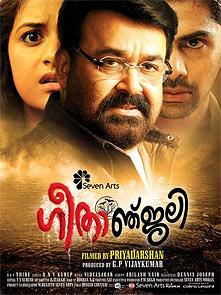 Geethanjali is a lacklustre effort.
Review: Pizza 2-Villa is a gripping suspense thriller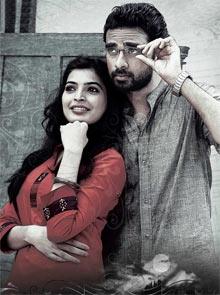 Pizza 2-Villa is a well-written film, according to .
Review: Watch Thira for Shobana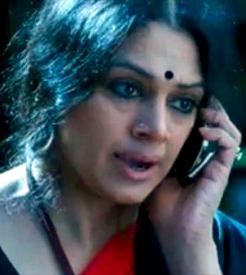 The film fails to live up to Shobhana's standards.
November 14, 2013
Yogish starrer Ambara set to release this Friday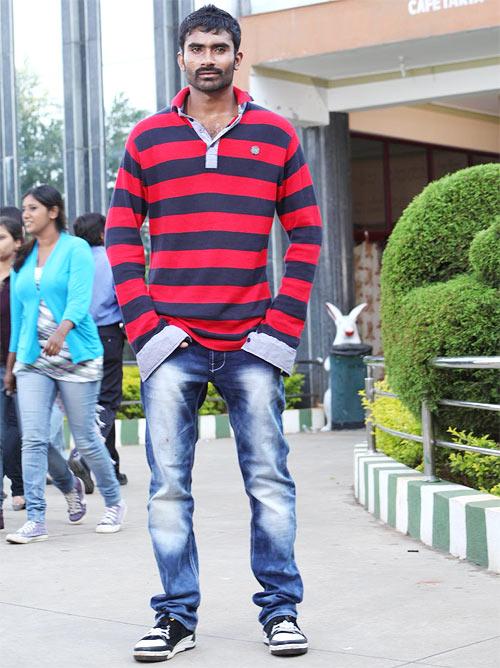 The film also stars Bhamaa as the female lead.
November 08, 2013
Review: Sweety is a total family entertainer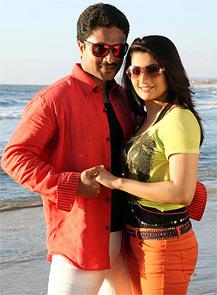 The film is a must watch for Ramya Krishna's expressions and Radhika's ravishing new look.
Review: Philips and the Monkey Pen is a charming film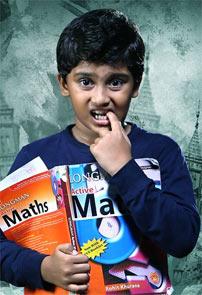 The film doesn't overly sentimental or manipulative and keeps the audience in good humour.
November 07, 2013
Malayalam film Philips & the Monkey Pen releases today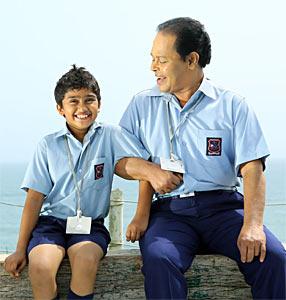 The film is about a child who finds a magical pen called the Monkey Pen.
November 06, 2013
The Swetha Menon controversy: What really happened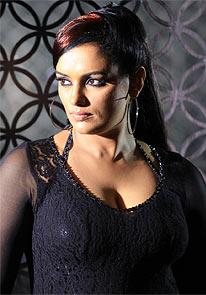 The actress was allegedly molested by a Member of Parliament at one of the events in Kerala.
November 05, 2013
First Look: The return of Mannar Mathai Speaking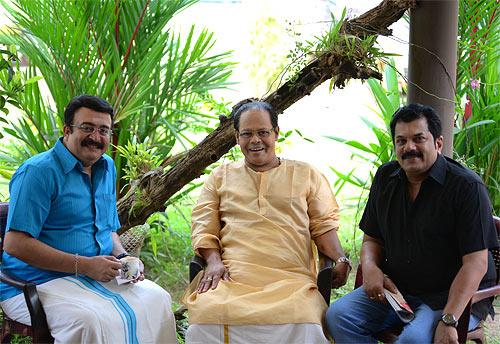 A sequel to 1995 hit Malaylam film Mannar Mathai Speaking is in the making.
Review: All in All Azhagu Raja is a waste of time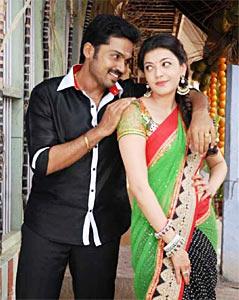 The film is ridiculously long romantic comedy that seriously tests your patience.
First look: Balika Vadhu actress Avika Gor makes her Telugu debut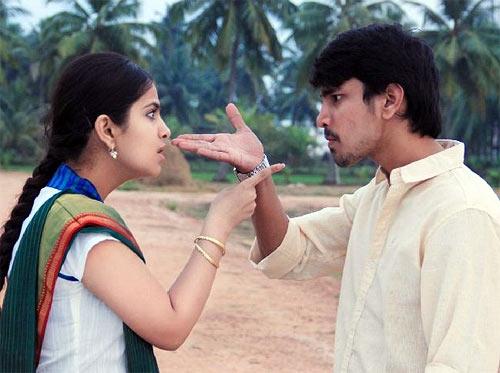 Titled Uyyala Jampala, the film is set to release in December.
Review: Pandianadu is impressive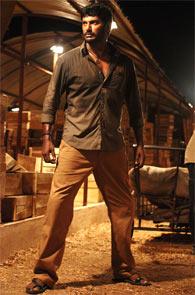 The Tamil film is well-written script, has some good dialogues, great music and excellent all-round performances.
November 01, 2013
Review: Aarambam is a delight for Ajith fans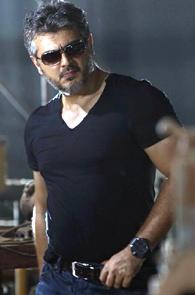 Ajith's magnetic screen presence is enhanced by his popular salt and pepper look.
October 29, 2013
Saritha blames Mukesh of bigamy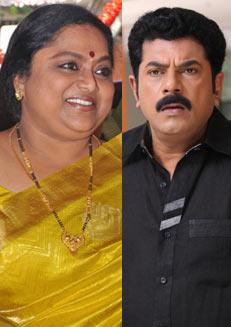 The actress is contemplating legal action and charging Mukesh with bigamy.
October 24, 2013
First Look: Mohanlal in Jeethu Joseph's Drishyam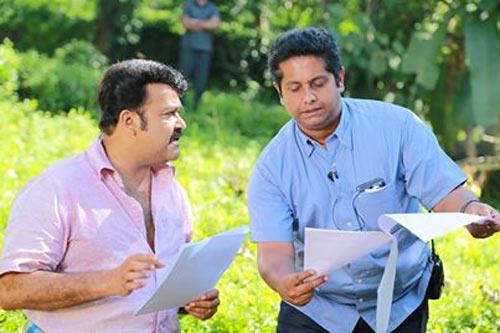 Mohanlal plays a villager in the film which is set to release on Christmas.
October 23, 2013
First Look: Sumanth's Emo Gurram Egara Vachu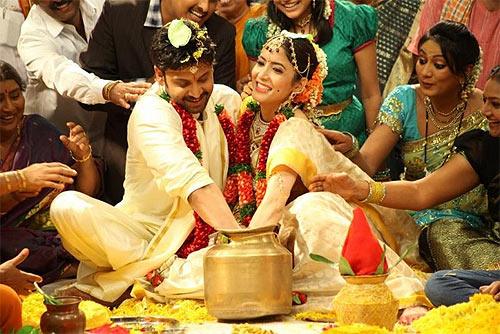 Directed by Chandra Siddhartha, the film will mark the debut of Thai actress Pinky Savika
October 21, 2013
Review: Nadodi Mannan is stupid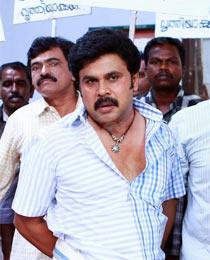 Malayalam film Nadodimannan doesn't work, according to .
October 18, 2013
Review: Sakkare is a sweet movie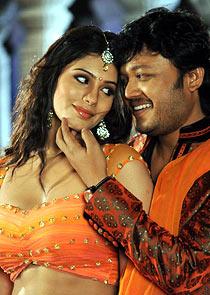 Kannada movie Sakkare is a sugar coated movie with a message that says life is not so complicated
October 16, 2013
First Look: Dileep in Lal Jose's Ezhu Sundara Rathrikal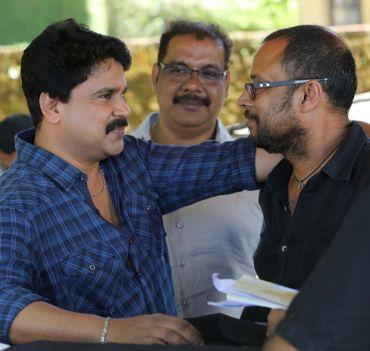 The actor-director team of Dileep and Lal Jose has been instrumental in delivering several hit Malayalam films over the years.
October 14, 2013
Review: Idukki Gold is an average entertainer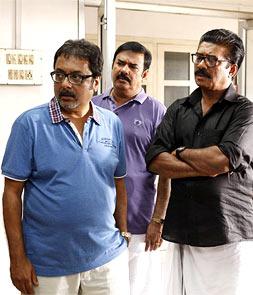 The film does not touch the high standards achieved by director Aashiq Abu in the past.
Review: Naiyaandi is a disaster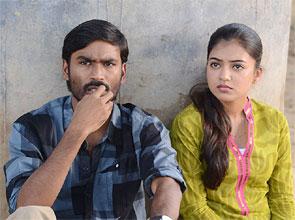 Naiyaandi is a rural romantic comedy that lacks a good story and seems more like an amateur, half-hearted and a disappointing attempt.
Review: Pattam Pole is old wine in new bottle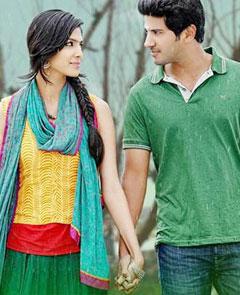 Pattam Pole is unconventionally bold with the way it deals with the issue of live-in relationship.
October 11, 2013
Review: Vanakkam Chennai is a feel-good love story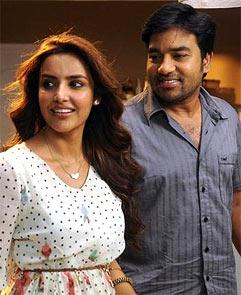 Vanakkam Chennai is a sweet love story with some great music and good performances.
October 10, 2013
Srihari-The Real Star is gone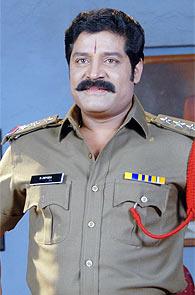 From being a stuntman, then a character artiste and finally the leading man, Srihari rose in the film industry by sheer dint of hard work.
October 09, 2013
Lord Shiva and Che Guevera on Idukki Gold poster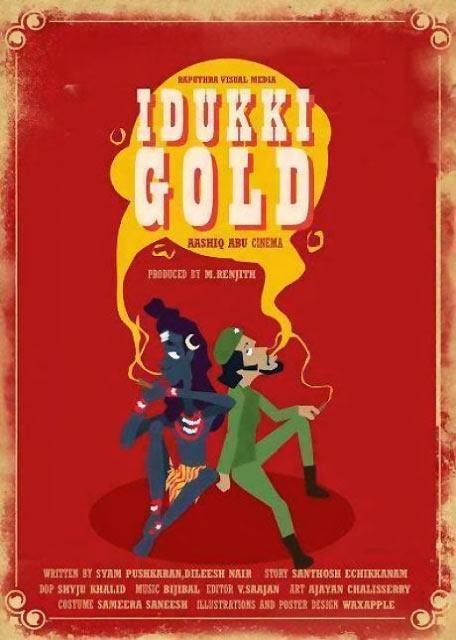 Director Aashiq Abu's Idukki Gold's movie poster has created a lot of controversy as it shows Lord Shiva and Che Guevera smoking.
October 08, 2013
First look: Venkatesh, Ram team up for Masala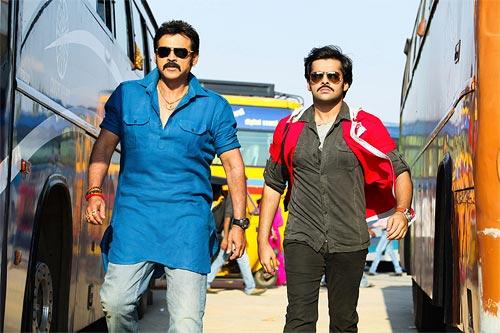 The film is a remake of Rohit Shetty's hit Hindi film Bol Bachchan.
October 07, 2013
Review: Jayaraj hits a low with Camel Safari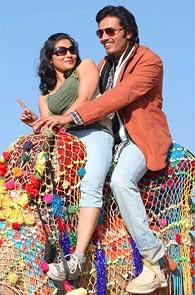 Jayraj's Camel Safari fails to connect with the youth at whom it was aimed to.
October 04, 2013
Review: Kaanchi falls short of expectations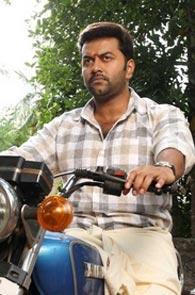 The hit pair of Indrajith and Murali Gopy combined with the writing talent of Jeyamohan could not save Kaanchi
October 03, 2013
Review: Idharkuthane Aasaipattai Balakumara is a laugh riot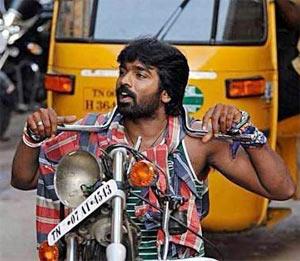 Director Gokul has created some weird, quirky and offbeat characters in hilarious situations who keep the audience entertained
'Hollywood film Gravity is lifted from my script'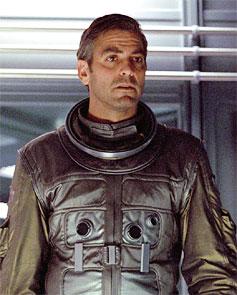 Tamil script writer Paranjothi S claims that the script of Hollywood film Gravity is lifted from one of his stories.
October 01, 2013
First Look: Fahadh Faasil-Amala Paul in Oru Indian Pranayakatha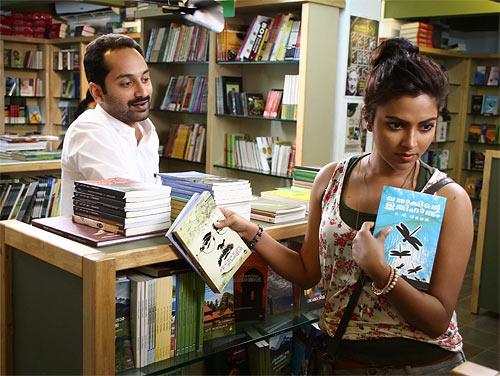 Fahadh Faasil will be seen playing a local politician in the film which releases on December 18.
Archives
April - September 2013
|
January - March 2013
|
September - December 2012
|
May - August 2012
|
January - April 2012
|
September - December 2011
|
July - August 2011
|
May - June 2011
|
March - April 2011
|
January - February 2011
|
November - December 2010
|
September - October 2010
|
July - August 2010
|
May - June 2010
|
February - April 2010