May 24, 2013
Celebration time for Telugu cinema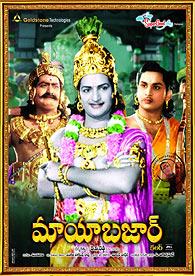 Film festivals and exhibitions are planned to mark the 100 years of Indian cinema.
First Look: Five directors team up for 5 Sundarikal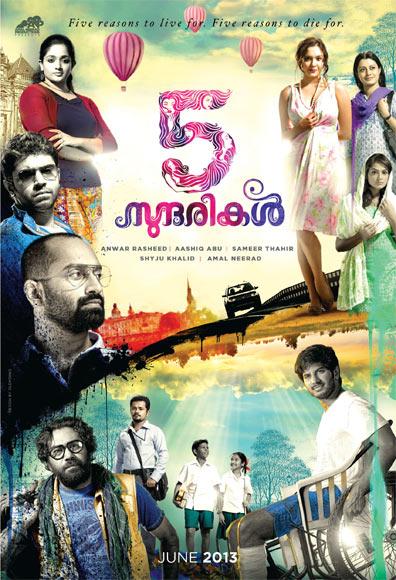 The film will feature five short stories of 30 minutes each.
May 22, 2013
Vineeth Sreenivasan gets ready for Thira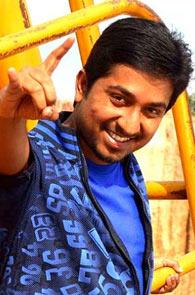 The Malayalam film will be a thriller.
May 18, 2013
Gopichand gets ready with Sahasam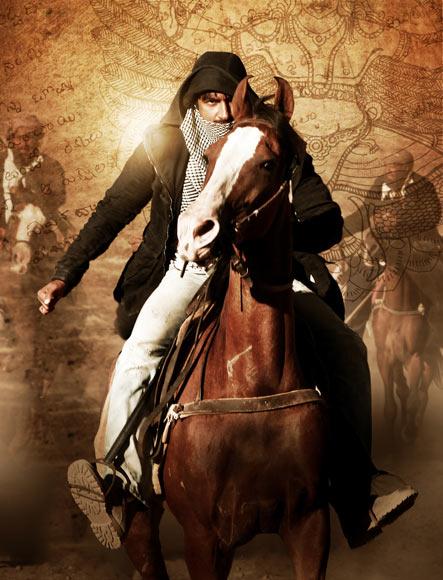 The Telugu film will release shortly.
May 17, 2013
Lakshmi Rai makes a comeback in Telugu films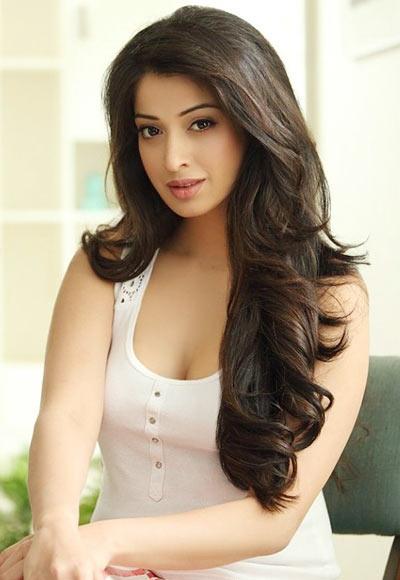 Get your lowdown on what's happening in Telugu cinema.
Looking forward to Orissa, ASK and Vallatha Pahayan?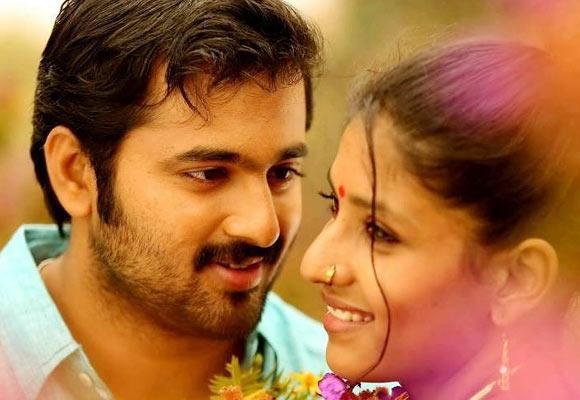 The Malayalam movies will open at a theatre near you, today.
May 14, 2013
Shriya Saran's bold act in Pavitra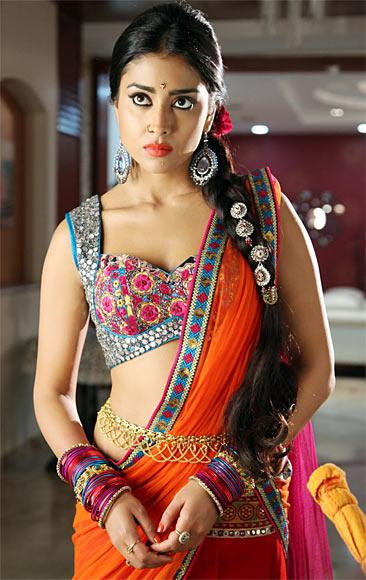 The actress will play the role of of a sex worker in her upcoming bi-lingual film.
Arya weds Nayanthara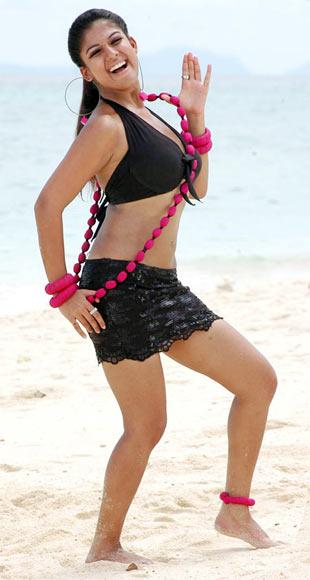 Get your lowdown on what's happening in Tamil cinema.
May 13, 2013
Here's how Pistah song became a sensation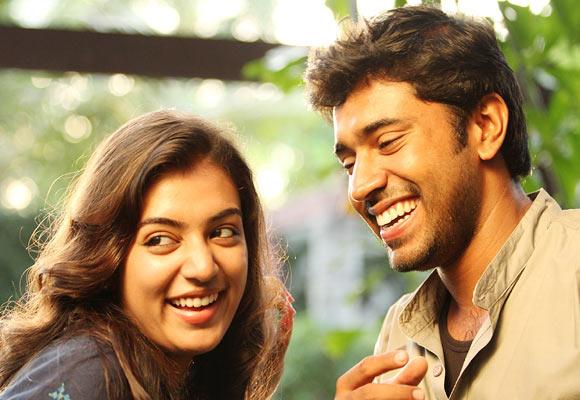 Get your lowdown on what's happening in Malayalam cinema.
Review: Neram is an average entertainer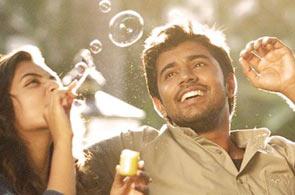 The film has an interesting narrative but lacks on the humour quotient.
May 10, 2013
'It was exciting to do an action role in Tadakha'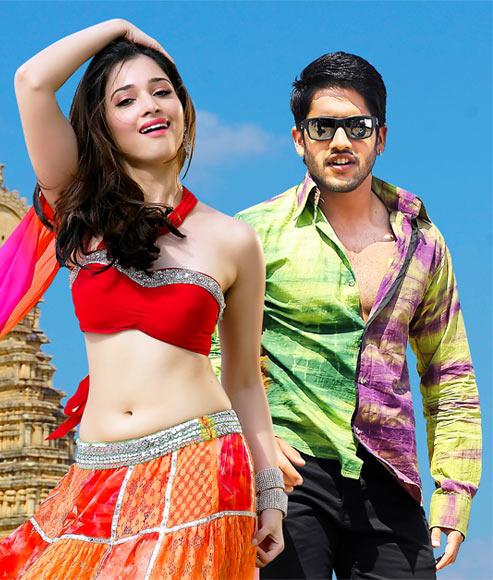 Naga Chaitanya returns to action with Tadakha- A Telugu remake of the Tamil hit film Vettai.
May 09, 2013
'Motorcycle Diaries is going to be a visual spectacle'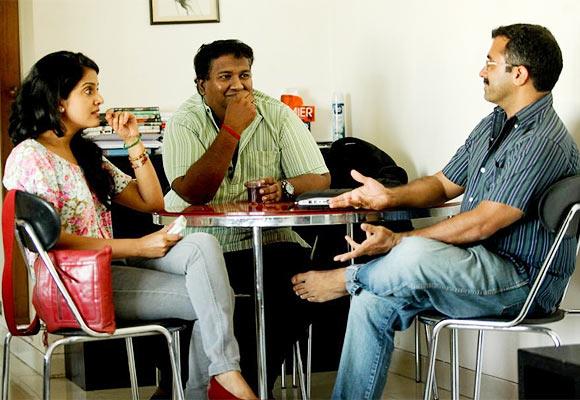 Rajesh Pillai talks about his upcoming film Motorcycle Diaries and his plans to make Traffic in Tamil and Hindi.
May 08, 2013
'I play a chatpata village girl in Sukumarudu'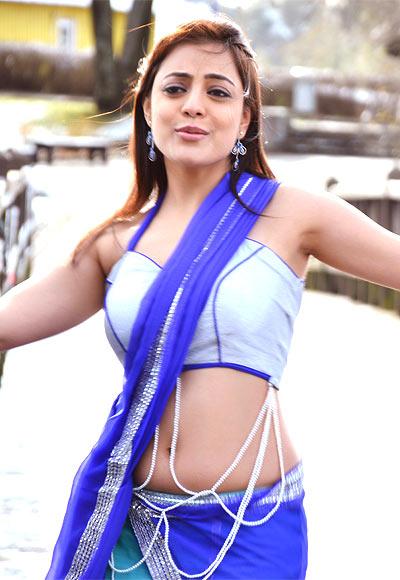 Nisha Agarwal (sister of Kajal Agarwal)will be seen playing a village girl in Sukumarudu.
May 07, 2013
First Look: Fahadh Faasil's Olipporu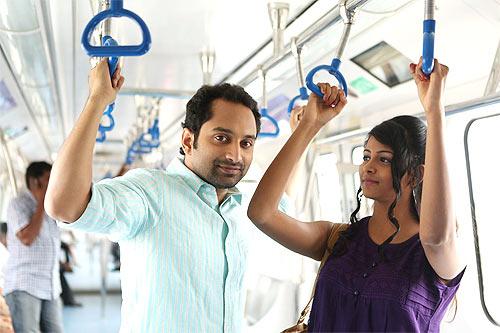 The film about the life of a group of bloggers is directed by documentary filmmaker A V Sasidharan.
'I have a challenging role in Sukumarudu'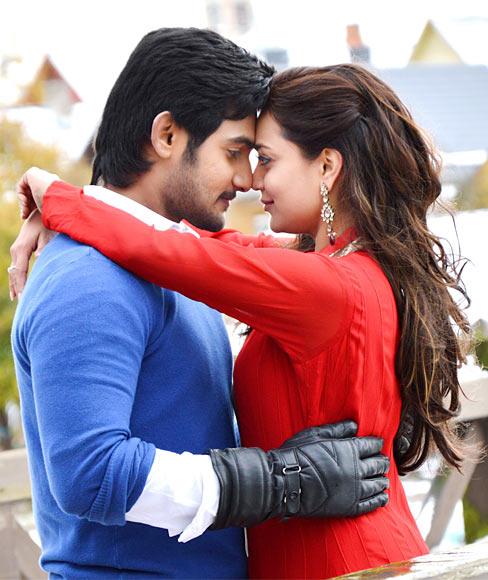 Actor Aadi explains his role in the film and his experience of working with his co-stars.
May 06, 2013
Review: Bharya Athra Pora is for Jayram fans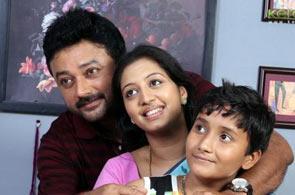 The film is loud and regressive but the family audiences might enjoy it.
Tamil film Vettai to be remade in Telugu as Tadakha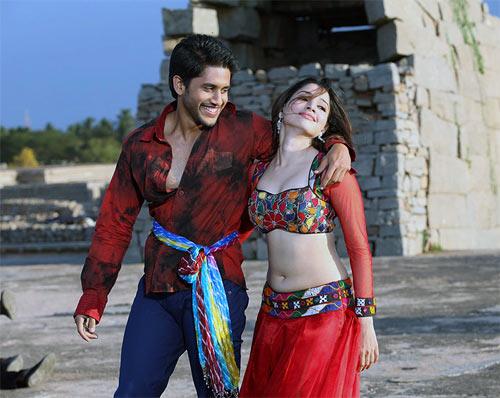 The Telugu version will have Naga Chaitanya, Sunil, Tamannaah Bhatia and Andrea Jeremiah in the lead.
Review: Mumbai Police is impressive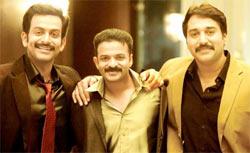 Mumbai Police will be enjoyed for its interesting story.
Review: Ignore Hotel California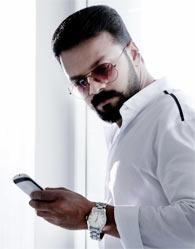 It feel that script writer Anoop Menon is trying to get even with the detractors who criticised his film Trivandrum Lodge for being lewd and vulgar.
May 03, 2013
Review: Soodhu Kavvum is a class apart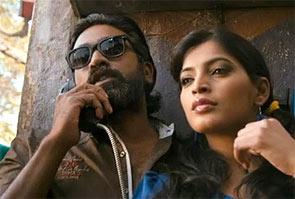 Soodhu Kavvum is an engaging film, with ingenious characters and entertaining situations.
Review: Ethir Neechal is an absolute delight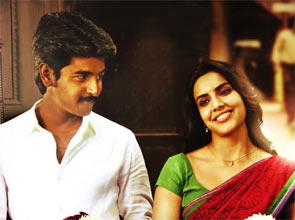 The film is sure to provide some wholesome family entertainment.
May 02, 2013
'I love making films based on love stories'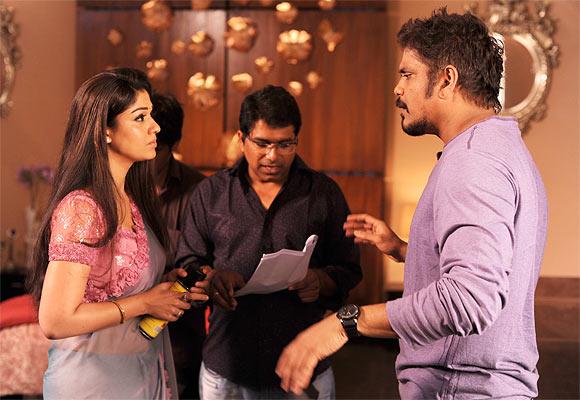 Director Dasaradh gives us a peek into his upcoming film Greeku Veerudu starring Akkineni Nagarjuna and Nayanthara.
Review: Moondru Per Moondru Kadhal is a musical treat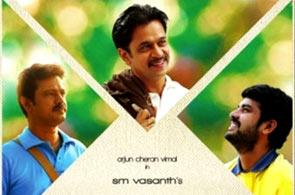 Though Vasanth fails to recreate the old magic, he makes up for it with the exceptional music.
April 29, 2013
Review: August Club Since 1969 is nothing great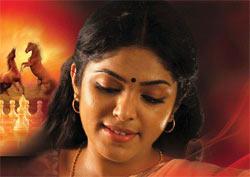 The film goes awry towards the end.
Indraganti Mohankrishna's new film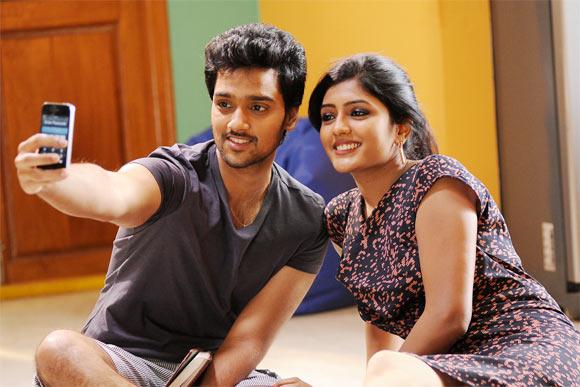 A romantic drama, the film is produced by K L Damodar Prasad under Sri Ranjith Movies.
Review: <I>Akam</I> is a psychological thriller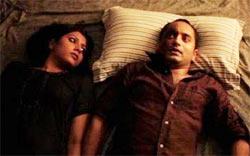 The Malayalam film has has some exciting moments.
April 27, 2013
KamaSutra 3D to be screened at Cannes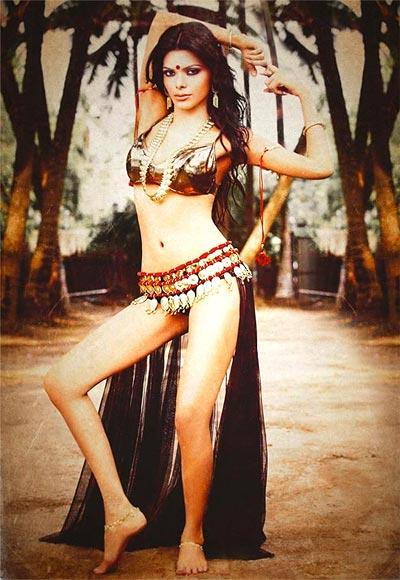 The uncut version of the film will be screened for buyers in Cannes.
April 26, 2013
Review: Naan Rajavaaga Pogiren is ordinary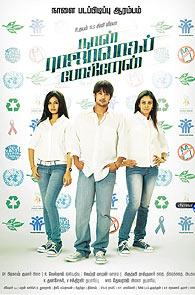 Naan Rajavaaga Pogiren has an uninspiring storyline, dialogues and average performances
Six Malayalam films gear up for release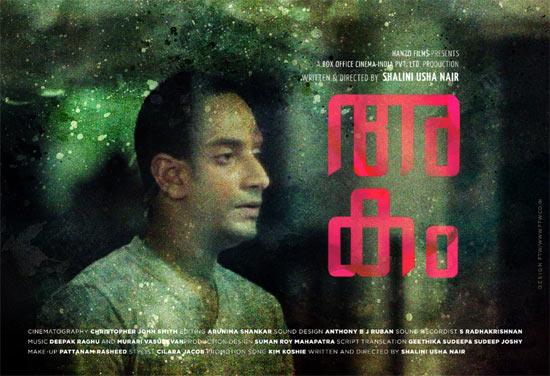 Malyalam fans are in for a treat as six films of different genre hit the screens.
April 25, 2013
Aishwarya Dhanush back with her next film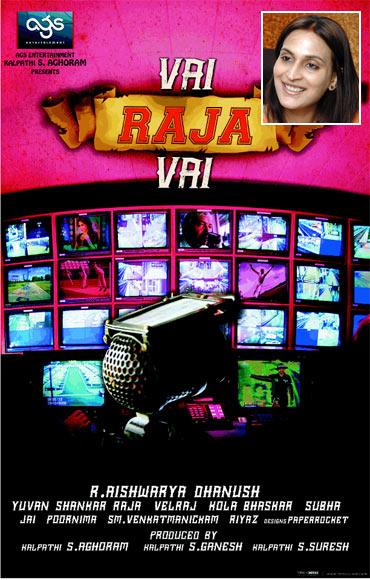 Titled Vai Raja Vai, the film will have Gautam Karthik in the lead.
Telugu actor Harshvardhan Rane to play a rockstar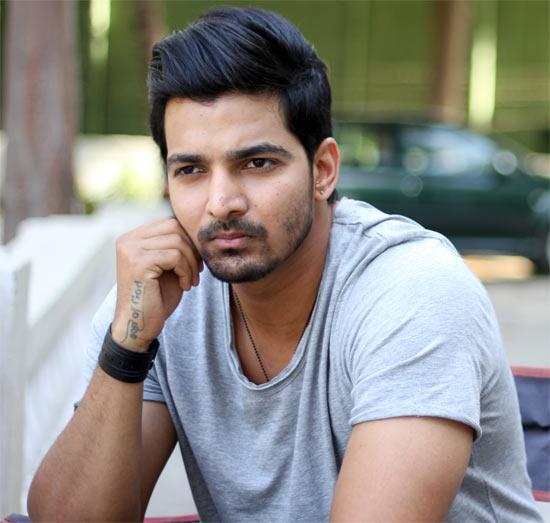 Along with the actor, Vishnu and Harish play the lead roles in the film.
April 24, 2013
Taapsee: Shadow will be a commercial treat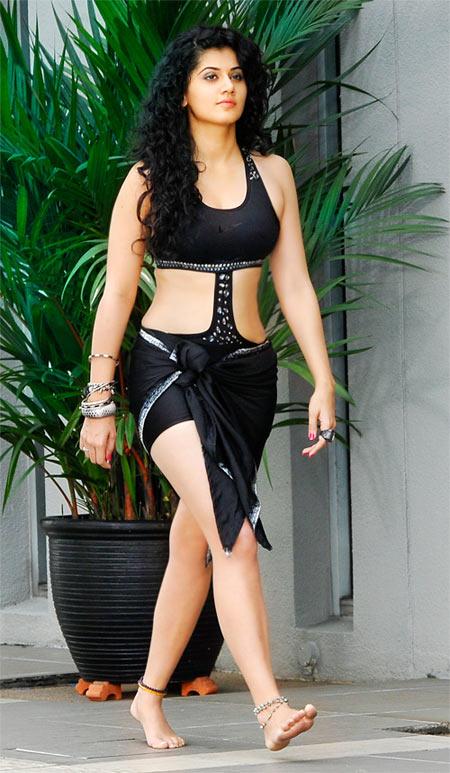 The actress who made a confident debut in Hindi film with Chashme Baddoor talks about her Telugu release Shadow.
April 23, 2013
Aditya Pancholi makes his Telugu debut with Shadow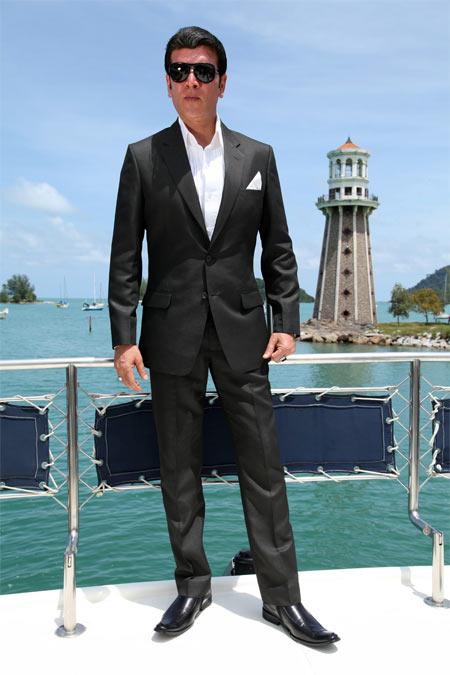 Bollywood actor Aditya Pancholi will be seen playing the villian in Telugu film Shadow.
April 22, 2013
Review: SIM fails to connect with the audience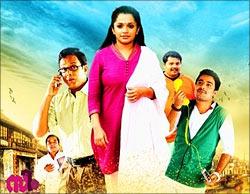 Director Diphan tires to steps out of his comfort zone but fails to deliver a good film.
Review: Climax is plain boring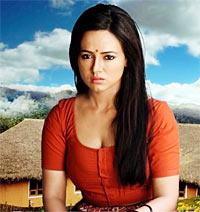 Climax is slow paced and uninteresting
Review: Gouravam is a huge disappointment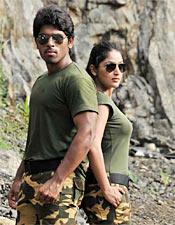 Gouravam is shallow, it has incompetent script, slow documentary-style narration and weak cast.
April 21, 2013
First Look: Aadi's Sukumarudu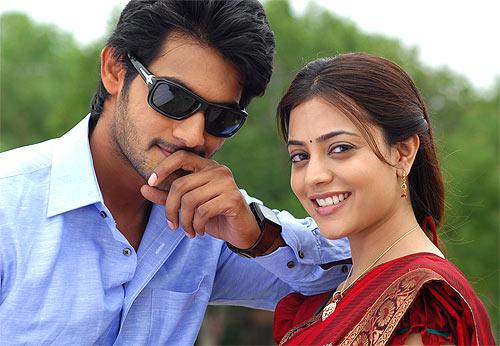 The film is directed by G Ashok and also stars Nisha Aggarwal.
April 19, 2013
Review: Udhayam NH4 is real fun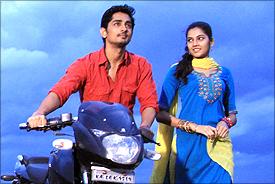 Udhayam NH4 is a racy entertainer that keeps you glued to the screen, its a must watch.
Siddharth to star in a bilingual film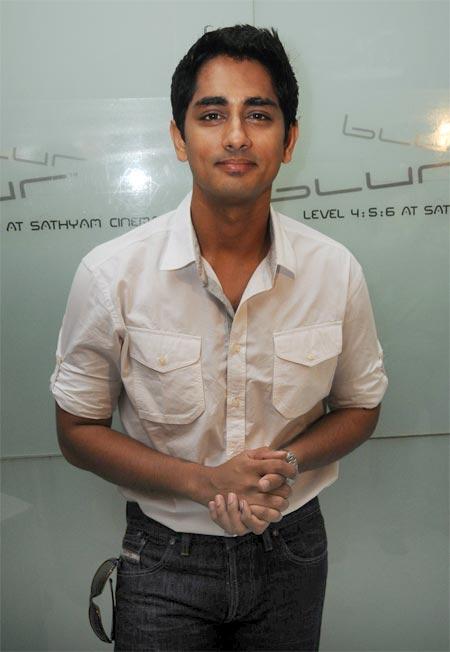 Get your lowdown on what's happening in Tamil cinema.
Manju Warrier to make a comeback?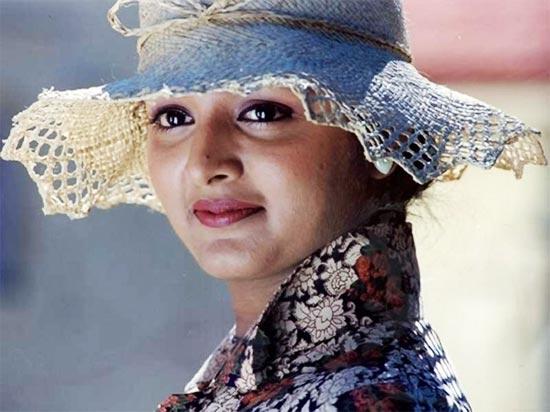 Get your lowdown on what's happening in Malayalam cinema.
April 17, 2013
Yami Gautam: Happy to be part of Gouravam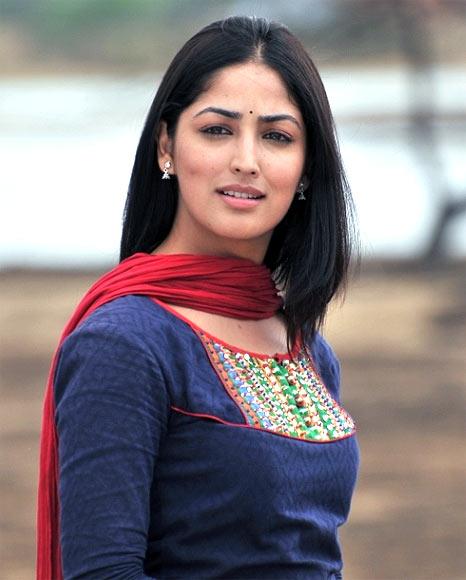 Vicky Donor actress talks about making her in Tamil industry with the bi-lingual film Gouravam
April 16, 2013
Udhayam NH 4 is a romantic thriller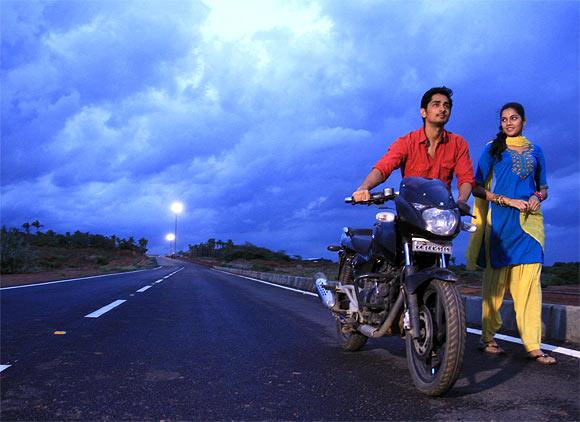 Debutant director Manimaran talks about his film NH 4.
April 15, 2013
Review: Ladies & Gentleman is a big letdown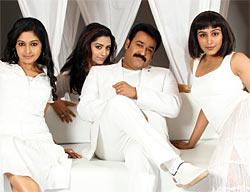 The film looks half baked effort from director Siddique
April 10, 2013
First Look: Prithviraj in Memories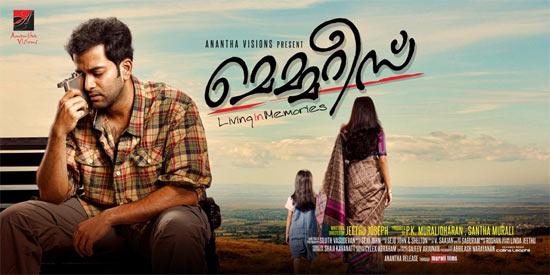 The film is about a police officer and certain unexpected events in his life.
First Look: Sushanth's Addaa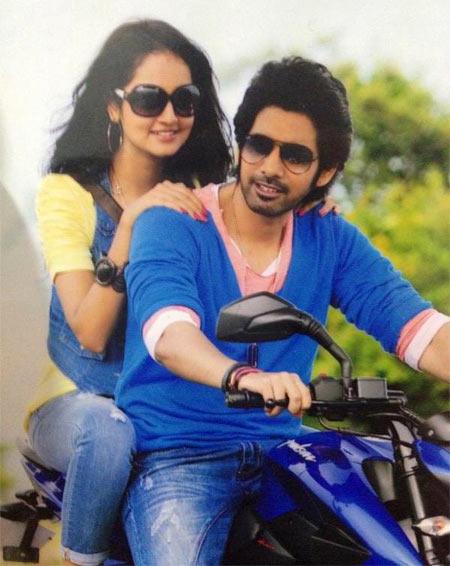 Nagarjuna's nephew Sushanth will return to the big screen after a sabbatical of three years.
April 09, 2013
First Look: Vanakkam Chennai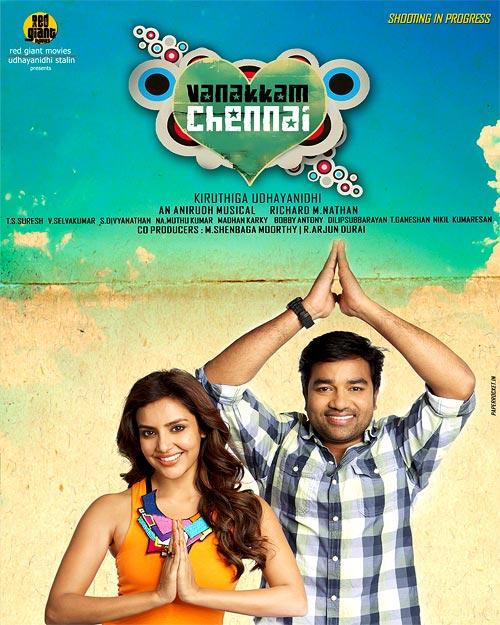 Written by Kiruthiga the film has Mirchi Siva and Priya Anand and Santhanam playing the lead roles.
April 08, 2013
First Look: Vijay's Thalaivaa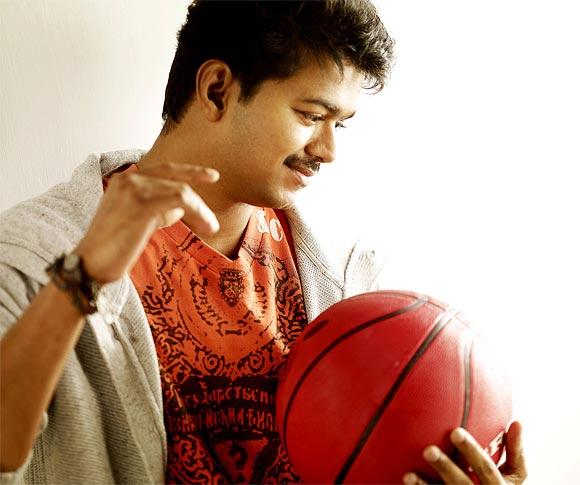 Amala Paul is the leading lady and Rajeev Pillai plays an important role in the film.
Review: Sound Thoma is senseless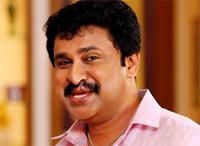 Dileep tries hard but his characterisation lacks substance or solidity.
Review: Emmanuel is disappointing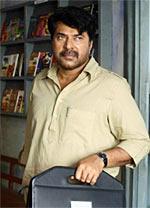 While Mammootty's character looks jaded, Fahadh Faasil too cannot save the film.
Review: Bharath Stores is a sincere effort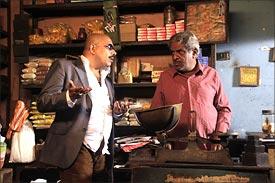 The film shows the plight of petty shops as organised the impending FDI in retail take over.
April 06, 2013
'I am tired of to playing a naive girl'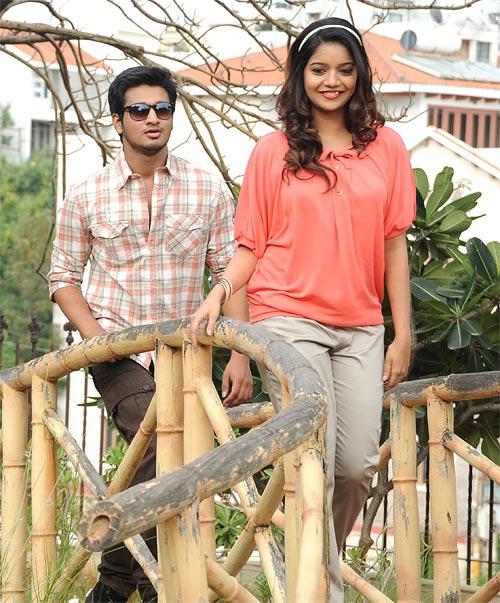 Actress Swati talks about the success of her film, Swamy Ra Ra, which released last month.
April 05, 2013
Review: Settai, not a patch on Delhi Belly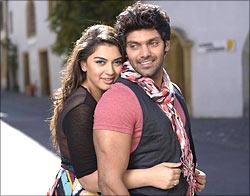 Settai is sadly, a great disappointment.
Review: Andar Bahar is a good watch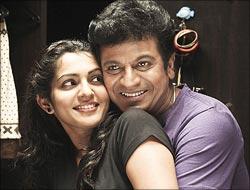 Andar Bahar is a good family entertainer.
Two Malayalam films fight it out at the Box Office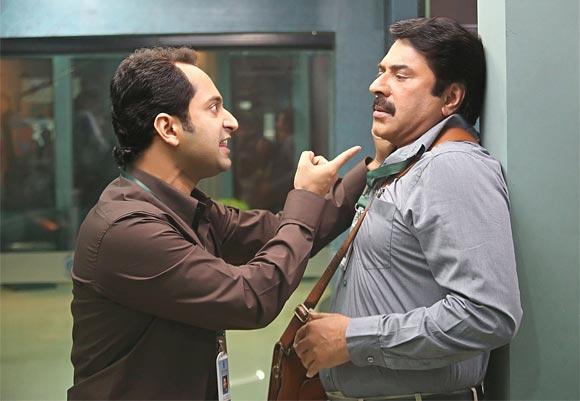 Mammootty and Fahadh Faasil's Emmanuel and Dileep's Sound Thoma to open in theaters today.
Exclusive: Shaji N Karun's new film with Jayaram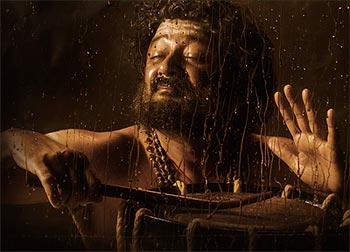 The film titled Gaadha is based on the short story Kadal
April 04, 2013
NTR Jr's <i>Baadshah</i> set to release tomorrow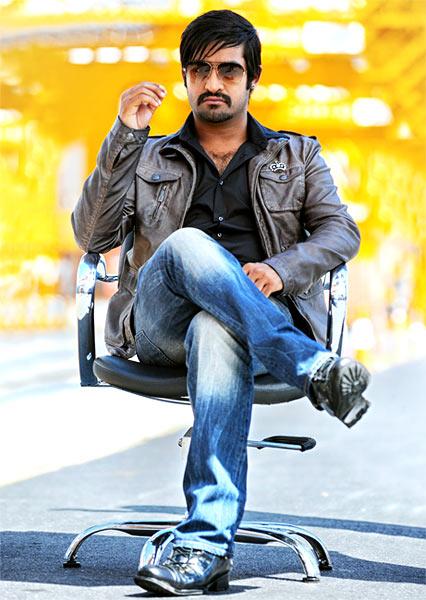 NTR Jr has undergone a makeover for this film.
April 03, 2013
'We have retained the look of Delhi Belly in Settai'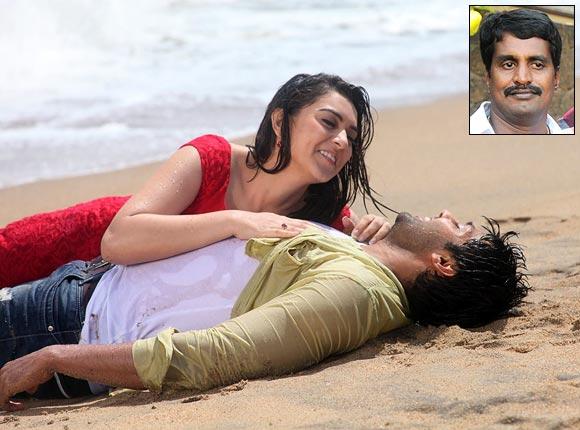 Director R Kannan talks about Settai- A tamil remake of Delhi Belly
April 02, 2013
First Look: Siddharth's Theeya Velai Seiyyanam Kumaru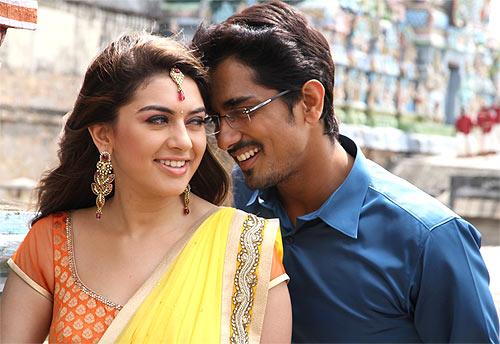 A romantic comedy the film also stars Santhanam and Hansika Motwani.
April 01, 2013
'Happy to get a Special Mention at National Awards'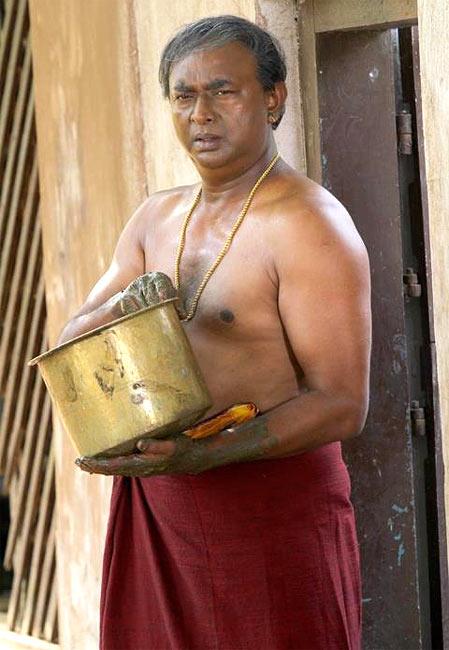 Lal speaks candidly about the National Awards and his approach to acting.
Swati: Amen is a film of magical realism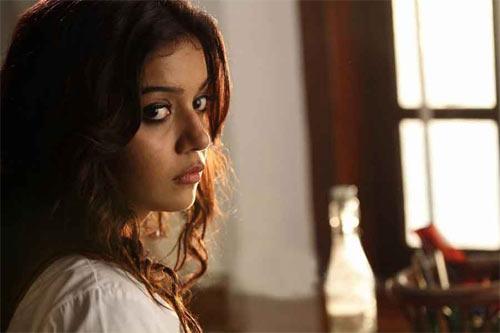 The actress talks about her foray into Malayalam cinema with Amen.
Review: Don't miss Chennaieil Oru Naal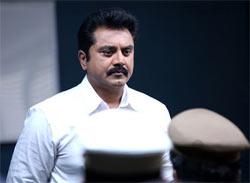 The seasoned actors give good all-around performances.
Archives
January - March 2013
|
September - December 2012
|
May - August 2012
|
January - April 2012
|
September - December 2011
|
July - August 2011
|
May - June 2011
|
March - April 2011
|
January - February 2011
|
November - December 2010
|
September - October 2010
|
July - August 2010
|
May - June 2010
|
February - April 2010