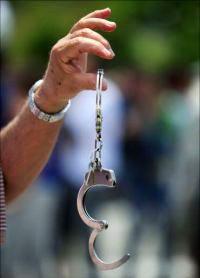 The Ministry Of Information and Broadcasting has taken the decision of suspending disgraced Censor Board CEO Rakesh Kumar after his arrest on August 18.
A senior officer from the I & B Ministry said, "Rakesh Kumar has left our ministry looking compromised and embarrassed. We would have suspended him the moment the scandal broke out but we wanted to wait until the CBI provided the documented allegations. We still haven't received the papers from the CBI. Now with his arrest, we are going ahead with the suspension."
The aftermath of the scandal that has rocked the Censor Board has been far-reaching. One hears that the I & B Ministry is considering scrapping it even though they deny it.
"We are definitely not looking at scrapping the CBFC (Censor Board Of Film Certification)," says a source. "But we are bringing in serious changes in the censorial set-up."
A senior bureaucrat from the I & B Ministry is expected to fly into Mumbai this week to do some serious damage control, and to ensure that the issuing of censor certificates is not delayed due to the current crisis.