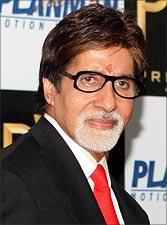 On her 82nd birthday, when Amitabh Bachchan felicitated her with the first Hridaynath award, Lata Mangeshkar famously said that the acting legend, who she's quite fond of, should be awarded the Bharat Ratna.
While Amitabh Bachchan was modestly silent about it, the incident has sparked a debate among Amitabh Bachchan's fans across the country.
While we try to figure out which way the popular vote will lean, we ask you, dear readers, if YOU think Amitabh Bachchan deserves a Bharat Ratna!
Fill out this form with your reasons and let us know!