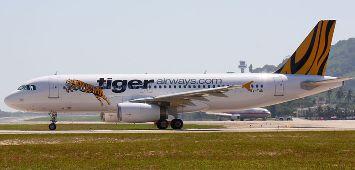 Singapore-based low-fare airline Tiger Airways is scouting for a local partner in India for a possible strategic alliance, according to a senior official.

"In India, we basically look at strengthening our position in terms of airport facilities and are also looking at entering a strategic alliance with a partner in India," said Kaneswaran Avili, commercial director, Tiger Airways.

He added the carrier was studying the market and once those studies were complete, it would to go and talk to potential partners.

"It won't be a joint venture; it will be more like a strategic partnership like what the airline has done with Scoot in Singapore." Scoot is basically a long haul low-cost carrier.

"We do an interline agreement with them but in India we are looking at doing a Much more wider scope," Avili added.

The airline is also looking to expand its services to places like Kolkata, Madurai and Coimbatore.

With its A320 aircraft, Tiger now connects Singapore with Chennai, Bengaluru, Hyderbad, Kochi, Thiruvananthapuram and Tiruchirapalli.
Image: A Tiger Airways Airbus A320. | Photograph: Andy Mitchell from Glasgow, UK/Wikimedia Commons