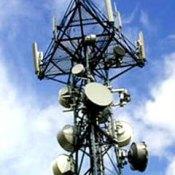 In the backdrop of some localities in the national capital region removing mobile towers on the ground that they pose radiation hazards, cellular operators on Monday refuted these allegations, describing them as "having no scientific basis".
"We have lost up to Rs 25 crore (Rs 250 million) as some localities in Delhi have removed some towers. Replacing these towers, customer dissatisfaction and court fees have to be paid for...and all of this over some concerns which have no scientific ground," industry body Cellular Operators Association of India (COAI) Director General Rajan Mathews said.
Citing multiple studies, including a recent one by COAI, and opinions given by authorities like the World Health Organisation (WHO), Mathews said nothing has been found to suggest that telecom towers pose health hazards.
The COAI organised a road show to dispel these concerns and a doctor who spoke at the event said, "there is nothing to prove that having mobile towers leads to ailments.
I think it is important for us to keep in mind the benefit to risk ratio. The benefits of mobile phones larger than the perceived risks."