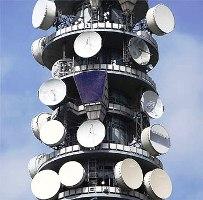 In what could prove a major relief for telecom companies, the Department of Telecommunications is planning to refer to the Telecom Regulatory Authority of India the contentious issue of redefining adjusted gross revenue, on the basis of which the government earns revenue from telcos.

According to GSM operators, if non-telecom revenues are excluded in calculation of AGR, it would mean annual savings of Rs 3,000 crore (Rs 30 billion) for telcos.

These would rise as the industry's revenues increase.

Also, if the government decides to impose licence fees on tower companies, the savings would be even higher.

The difference in opinions on what constitutes AGR has been the cause of many court battles, audit probes and disputes between DoT and telcos.

Telecom operators pay DoT eight per cent of their AGR as licence fee, an average five per cent as spectrum usage charges (a range of three to eight per cent) and a microwave charge of less than one per cent.

They claimed DoT had incorporated various non-telecom revenues in the definition of AGR only to shore up the government's share in revenues.

The DoT decision follows persistent demands for a change in AGR's definition from telcos -- the Cellular Operators Association of India, the GSM operators lobby, as well as the Association of Unified Telecom Service Providers in India, which represents dual-technology players.

The combined annual AGR of telecom operators comes to about Rs 1.38 lakh crore (Rs 1.38 trillion).

On the basis of various charges, they pay about 14 per cent of this to the government.

In a note on the issue, DoT had argued the Supreme Court had upheld the present definition of AGR as part of the contract.

It has also acknowledged that the industry is suggesting the licence fee be charged on the basis of the principal value added tax.

That is, if one service provider uses a resource of another, it should be allowed as pass-through revenue, especially for bandwidth and passive infrastructure (which are currently incorporated in AGR).

DoT has also suggested that it may consider delinking AGR from the second phase of unified licensing regime (after migration of all licences) and seek Trai's recommendation on the AGR definition for all services in unified licensing to take a holistic view.

Among the various disputes on account of the AGR definition, Qualcomm, which had won Broadband Wireless Access spectrum, had got into trouble, and fought a legal battle, after DoT argued its Indian partner, Tulip Software, had to pay Rs 146 crore (Rs 1.46 billion) -- of that Rs 65.13 crore (Rs 651.3 million) as interest and penalties.

The main contention of Tulip, also a major software services player, was that revenue emanating from its non-licence business had also been added to its licence revenues in calculation of licence fee.

COAI Director-General Rajan Matthew says: "There are many areas. . . telcos don't bundle phones because the revenue from selling mobile handsets is added when calculating AGR.

Also, interest income or loss from foreign exchange are not allowed to be offset."

The government is also trying to impose an eight per cent AGR on tower companies which will simply mean double taxation, he adds.

"Tower companies sell their service only to telecom companies, which have already incorporated these costs in their revenues.

"So, now you are saying asking to pay twice," he says.

The other bone of contention was that DoT, after its independent audit of leading telcos, had concluded that many were underreporting their revenues as internet service providers -- an area where AGR is lower than in mobile -- to pay less to the government.

However, the Telecom Commission had shot down the attempt to impose a uniform eight per cent licence fee on ISPs.
Defining revenues

Rs 1.38 lakh cr
Estimated combined annual AGR of telcos

Rs 11,790.93 cr
The government's earning as licence fee in 2011-12

Rs 5,192.30 cr
The government's total earnings as spectrum charges in 2011-12

Break-up of charges
8% of AGR paid as licence fee, an average 5% as spectrum charges and less than 1% as a microwave charge

Non-core levy
At present, non-telecom revenues like income from forex gains and interest earnings are also included in AGR

Confusion on definition
Trai had last year floated a consultation paper on definition of AGR for ISPs; now, the government wants it to give suggestions on ARG for all telecom services

Consultation
Trai is expected to start a fresh consultation soon