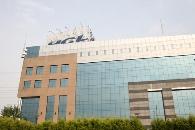 HCL BPO, the business process outsourcing arm of HCL Technologies, is scouting for acquisitions in the media, publishing and entertainment (MPE) segment to enable it to grow its pre-press, ad production and editorial services to print, online and other mediums.
The company is evaluating targets in the $100 million (Rs 465 crore) range. "Acquisitions in the MPE vertical in the BPO space are likely. We are looking at some companies but talks are in the initial stages. More than the valuations, domain capability is important for us," said Prahlad Punia, head, media and publishing, HCL BPO.
The company plans to close the deals in the next five to six months.
The acquisitions are likely to happen in the US or the UK, because the company feels these are mature markets and will offer a larger footprint compared with other geographies. "Australia-New Zealand will offer a small footprint. But there is no target being evaluated in India," said Punia.
 MPE contributes 6.8 per cent to HCL's total revenues and grew by 52.8 per cent compared with last year. BPO's share in HCL's total revenues stood at 9.3 per cent as of September end.
Media and entertainment is a 'big' vertical for HCL and Vineet Nayar, HCL Technologies' CEO, had earlier told Business Standard: "We feel this is the appropriate time for acquisitions to fill in the gaps, as in continental Europe, the enterprise application space, BPO and the engineering side. We are actively looking at opportunities. However, acquisitions are only for filling in the gaps."
Organically, HCL BPO plans to double the headcount in the MPE segment from the current 300. Starting January, it will add around 300 people, preferably laterals (experienced hands). On the customer side, HCL BPO is talking to five-six clients and expects to close at least two deals in MPE, in the next quarter. Both clients are based in the US.
However, the company is not seeing traction in this vertical from India. The cost advantage here is lesser and margins are under pressure. "We expect the publishing market to grow in the next 12-15 months. However, the Indian market has not opened like the international market, though foreign publications entering might speeden the process," said Punia.