The refusal to auction 2G spectrum ensures that the debate over Trai's recommendations will centre on whether one group was favoured over the other in the past and whether one wrong justifies another.
S C Khanna, Secretary General, AUSPI*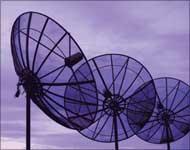 No association's members have got all they wanted - Tata Tele is one example. But the proposals are pro-consumer and pro-competition
The Telecom Regulatory Authority of India's recommendations are progressive, balanced and, with some rationalisation, will promote efficient usage of spectrum - they are pro-consumer, pro-competition and are aimed at bridging the digital divide, as allocation of additional spectrum has been linked to meeting roll-out obligations.
No operator, association or its members have got all demands in their wish list accepted by Trai - indeed, Trai has accepted more representations from COAI and its principal members than it has from Auspi and its members. Incumbent GSM operators have been getting additional spectrum without paying any charges.
Trai has recognised this and has come up with a formula to make them pay for this largesse. It is regrettable that incumbent GSM operators have attacked Trai viciously, arrogantly and publicly for its recommendations that were issued after a transparent consultation process over more than six months.
Incumbent GSM operators, especially Airtel and Vodafone, have transgressed the boundaries of fair comment and are browbeating the regulator. Trai's overall approach has been well-balanced, progressive and transparent. The recommendations will boost government revenues and bridge the fiscal deficit without hurting consumers.
If implemented, they will bring about a level playing field, and break the spectrum monopoly of the incumbents. Incumbent GSM operators habitually resort to shrill media campaigns to cloud the real issue - that they have obtained valuable chunks of spectrum without paying for it.
Operators like Bharti Airtel, Vodafone and Idea have been the main beneficiaries of the largesse of the government. They have always obtained such benefits by browbeating the government and the regulator when their policies, even though in the public interest, have hurt these operators. Some of these benefits are:
The licensing regime was changed to a liberal regime based on revenue-share with effect from August 1, 1999 when these operators protested the high amount of licence fee/levies which they themselves had committed to in 1995.
The licence period of incumbent operators was increased to 20 years from 10 years, as per the initial licence agreement, without any additional charges.
The incumbent operators were given spectrum up to 8 MHz in the premium 900 MHz band whereas the guidelines stipulated a maximum allocation of 4.4 MHz in this band.
Between 2003 and 2006, spectrum up to 10 MHz was allotted without any allocation criteria whereas the guidelines on allocation criteria were issued in March 2006.
The free excess spectrum beyond 6.2 MHz resulted in a huge saving for them in terms of both capex and opex, at the cost of  the exchequer.
It is ironical that these operators have raised a hue and cry even when Trai has recommended payment for excess spectrum only prospectively, with a minimum period of seven years.
Trai has been liberal and has not recommended a one-time spectrum charge from the date of allotment of excess spectrum. This has given the incumbent operators a gift of around Rs 10,000 crore (Rs 100 billion).
Many of the demands of Auspi members have not been favourably considered by Trai. Despite this, our member operators have exercised restraint in expressing their views on the recommendations.
For example, one of our members Tata Teleservices Limited feels the recommendations are totally silent about dual-technology operators. It had applied for dual technology permission in October 2007 soon after the guidelines were announced. It was issued approval on January 10, 2008 and paid the fees the same day.
The Department of Telecommunications wrongly placed TTSL after the new operators in the spectrum priority list -  these operators signed their licences in February/March 2008. TTSL has received partial spectrum in nine circles and is yet to get spectrum in the Delhi circle. Trai has failed to take note of this anomaly, and seems to suggest that those who are holding 4.4 MHz should get precedence - DoT needs to redress this immediately.
GSM spectrum is not available as the same has been issued free of upfront payment and hence the spectrum in excess of the maximum cap of 6.2/8/10 MHz needs to be surrendered and Tata Tele suggests that it can be used to allocate it to those who are waiting for initial spectrum, followed by those who are yet to get the contracted spectrum of 6.2 MHz.
*Association of Unified Telecom Service Providers of India
Rajan Mathews, Director General, COAI*
New limits and sub-limits proposed are illogical and seem to be aimed at penalising the pioneers - many will rethink their investment plans
In 2008, the Department of Telecommunications set up a multidisciplinary committee to look into the issue of spectrum allocation and pricing. Such a committee was, in fact, recommended by Trai itself in 2007.
The committee was headed by the DoT Additional Secretary (T) and consisted of members from the Telecom Engineering Centre, the Wireless Planning & Coordination Wing, the Centre for Development of Telematics, Defence and experts from some of the most reputed academic institutes of India, such as IIT-Chennai, IIM-Ahmedabad and MDI-Gurgaon.
In May 2009, this committee recommended a holistic framework for ushering in spectrum reforms - the core recommendation was that the government adopt a market-based approach to spectrum allocation and pricing. It was the unanimous view that the market will price the spectrum at its true underlying value, and that a bidder who is willing to pay the highest price will be best placed to ensure its most optimal and efficient use.
The committee also addressed the legacy issues that needed to be resolved to allow the market to function effectively. It was in favour of a flat rate for usage charges on the grounds that all bidders needed to be on an equal footing when they bid for spectrum; that a differential spectrum fee would lead to arbitrage opportunities.
It also suggested that operators who had been given spectrum administratively be given the choice to pay an upfront fee and move to a flat-rate regime. The committee further suggested a technology-neutral cap of around 18.75 MHz (based on current assignments in a service area) and liberalisation of M&A rules to facilitate consolidation of the market.
The committee's report was referred to Trai by DoT in July 2009. Unfortunately, the Trai recommendations passed up this golden opportunity to be a part of a historical opportunity in spectrum reforms, and have taken a contrary view on virtually each and every proposal of the DoT expert committee.
One of the Trai recommendations that defies logic is its view on spectrum caps. By prescribing caps at lower levels than the existing allocated spectrum, Trai has sought to retrospectively change the spectrum allocation policy. The regulator first holds that the licence caps GSM spectrum at 6.2 MHz.
Then it goes on to recommend a new prescribed limit of 10 MHz for Delhi and Mumbai and 8 MHz for other service areas. Then it goes on to say that while the licence will not permit spectrum more than 10/8 MHz, spectrum, up to 14.4 MHz can be picked up through M&A. This limit is not separate for the two metros and the other service areas.
Trai also proceeds to adopt a technology-specific approach by counting GSM and CDMA spectrum separately in the hands of the same licensee. As per Trai's proposals, the allocation regime would be such that it would stop the growth of one licensee at 8 MHz and allow another to hold as much as 24.4 MHz (based on a conservative capacity-based conversion factor).
By laying down limits and sub-limits based on technology, licence, metros, other service areas and M&As, Trai is creating an administrative set of complex incentives and disincentives that have no basis in logic or in efficient management of available spectrum.
Trai's recommendations on "re-farming" of spectrum upon renewal of current operator's licences is another quagmire, guaranteed to cause delays and operational hurdles to an industry trying hard to meet the national tele-density  goals of the government.
The pricing proposals are even more baffling. Trai recommends that all operators be required to mandatorily pay the super 3G price with arbitrary multipliers of 1.3 or 1.5 for "excess" holdings beyond 8 MHz or spectrum beyond 6.2 MHz in the 900 MHz band and, in addition, also pay an escalated charge for spectrum usage.
Further, it is absolutely illogical for Trai to recommend that the one-time charge be payable for a minimum of seven years even if the licence tenure is shorter than seven years or that even if an operator was to surrender the spectrum, s/he would still be liable to pay a one-time charge for a period of three years! Trai proposals seem to be aimed at penalising the pioneer operators who serve 70 per cent of the market.
The recommendations, if accepted, will have many investors rethink their business plans and prospective investments in the Indian telecom sector. This would place a critical and well-performing industry in jeopardy, and seriously undermine the goal of extending telecom and mobile broadband services to each and every Indian citizen.
*Cellular Operators Association of India