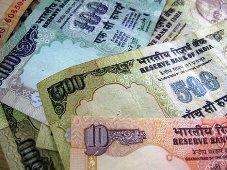 Bets on the Indian rupee are growing in Dubai. Exchange-traded rupee-dollar contracts have become the fastest growing derivative instruments on the Dubai Gold and Commodity Exchange since the beginning of this year, with a rise of over 16 times in 2011 (year to date), compared to last year.

Last month saw DGCX record the highest volumes, as trades in futures contracts across the bourse crossed one million contracts.

Also, other currency pairs and precious metals are traded on the exchange.

The rupee-dollar trades accounted for 60 per cent of these volumes and 90 per cent of the overall currency futures segment.

Apart from the rupee, DGCX also trades euro, yen, sterling, Australian dollar, Swiss franc and Canadian dollar in combination with the dollar.

This year so far, currency futures have accounted for almost 70 per cent of the volumes on DGCX.

According to DGCX, the year-to-date volume in the rupee-dollar contract was over 6.5 million contracts compared to around 40,000 contracts traded in 2010.

On average, over 8,000 rupee-dollar contracts were traded daily on DGCX in 2011, representing a daily turnover of over $385 million.

While the turnover in Dubai is miniscule compared to that in the domestic market, the growth is alarming considering that Dubai is a major hub for trade between Asia, Africa and Europe.

A host of Indian diamond and bullion merchants have opened offices in the emirate. It is also reputed to be a major conduit for hawala operators.

In India, National Stock Exchange, United Stock Exchange and MCX Stock Exchange together put up an average daily turnover of over Rs 25,000 crore (Rs 250 billion)
in currency trading. Of that, around 70 per cent trading is done in rupee-dollar contracts.
In May, when rupee-dollar contracts rose 14 times, trading in currency contracts like euro/dollar and yen/dollar futures increased 3 per cent and 56 per cent, respectively.
Trading in sterling/dollar declined 44 per cent month-on-month to reach 6,006 contracts.
The Australian dollar, Canadian dollar and Swiss franc grew 35 per cent, 277 per cent and 131 per cent from April to aggregate volumes of 4,951, 1,223 and 5,525 contracts, respectively.
Among other derivative instruments, gold and silver too saw a modest increase with the YTD volume at 1,94,649 and 21,296, up 22 per cent and 65 per cent, respectively, from 2010.
According to brokers in Mumbai, a few large foreign institutional investors betting on the Indian markets are hedging their currency risk in Dubai.
Interestingly, Financial Technologies Group -- a promoter of the MCX exchange chain -- holds 44 per cent stake in DGCX.
While DGCX is the only exchange outside India where the Indian currency is traded, there is also an unregulated non-deliverable forward market for it in Singapore, where a large number of funds take positions.
Volumes on the DGCX first spiked after November 2008.
This was when the bourse decreased margins per contract from $800 to $600, introduced a cash-settlement system based on the dollar reference rate published by the Reserve Bank of India, prolonged the trading time by three hours and put a market-making scheme in place.