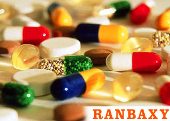 Indicating a shift in its business strategy, drugmaker Ranbaxy could withdraw from some global markets in the near future, while consolidating in others.

According to sources, the company has identified smaller markets such as Peru, which do not contribute significantly to profits, where it might shut shop in the near term.

Besides, there are also directions from top management to avoid participating in domestic as well as international tenders with less than five per cent margin.

A source in the know of the developments told Business Standard: "This is part of the ongoing cost rationalisation process within the company.

"There is pressure to minimise cost and increase profitability.

"So, it does not make sense for the company to deploy staff or bear a cost in a region where it does not see relative future growth."

Ranbaxy confirmed it had identified select therapeutic areas and regions, which would drive its future growth.

However, it did not respond to questions related to withdrawing from smaller markets such as Peru.

A company spokesperson said in response to a Business Standard email query: "Ranbaxy's overall strategy will be to secure leadership in select therapeutic areas and emerge as a leading company in certain key markets that we have identified."

The company has identified key regions to drive its future growth.

For instance, according to Ranbaxy, apart from India, in the Asia-Pacific region it will focus on Malaysia, Australia and New Zealand, Japan and China.

However, the company is present in various other countries in the region such as Vietnam, Nepal, Oman, Sri Lanka, Hong Kong, Cambodia and Myanmar.

Similarly, in Africa, the company has identified South Africa, Nigeria, Egypt and Morocco as key for future growth. Ranbaxy is also present in other countries like Cameroon, Kenya, Ivory
Coast, Mauritius and Zambia in Africa.
With the new strategy of Ranbaxy, it is possible some of these markets would take a back seat, while the company might also pull out of some eventually, sources said.
According to Ranbaxy, the new strategy aims to attain leadership through monetisation of its generic filings, differentiated product strategy, cost optimisation, improvement in productivity, effective use of distribution network and superior manufacturing capability.
"We will look at both organic and inorganic growth," the company said. In various other markets, Ranbaxy, now owned by Japan's Daiichi Sankyo, is also opting for hybrid model.
"Under the hybrid business model, we will shape more synergistic strategies to provide both generic and innovative medicines to people across the world," the company spokesperson said.
The company also plans to focus on some of the emerging markets that are expected to grow in the range of 12-15 per cent a year.
"These markets are anticipated to nearly double pharmaceutical spending in the next five years, adding $ 180 billion by 2016 and Ranbaxy is well placed to gain from the expansion in these markets," it said.
The company reported a consolidated net loss of Rs 524 crore (Rs 5.24 billion) for the quarter ended June 30, slightly lower than the net loss of Rs 586 crore (Rs 5.86 billion) reported in the corresponding quarter last year.
Despite muted India sales on the back of quality issues that had short-term bearing on performance, Ranbaxy's base business grew 12 per cent, aided by a 62 per cent surge in the US base business.
The company garnered 15 per cent market share in Absorica, an acne treatment drug, which helped US momentum.
Of late, shares of Ranbaxy have witnessed a lot of action with huge variations on the bourses following announcement its financial results for the second quarter on August 7.
On Friday, shares of the company ended at Rs 385 on BSE, down from 0.08 per cent from their previous close.