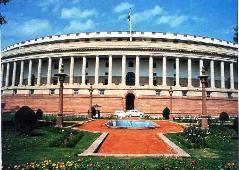 Approving changes in the PFRDA Bill, the government on Wednesday said it will allow 26 per cent foreign direct investment in the pension sector but no sectoral caps will be mentioned in the legislation.

Turning down the suggestion of Parliamentary Standing Committee, the Union Cabinet also decided that there would be no guarantee of assured returns on schemes by pension funds.

The Pension Fund Regulatory and Development Authority Bill 2011, which seeks to open the pension sector to private sector and foreign investment, will be taken up for consideration and passage in the Winter Session of Parliament beginning November 22.

The provisions concerning the FDI cap will be incorporated in the regulations once the Bill becomes an Act.

"The government is of the view that FDI cap in the pension (sector) should be at 26
per cent, at par with the insurance sector.
"However, it would like to retain the flexibility of changing the cap of FDI as and when required and that is why it has not been kept as part of the bill", an official spokesperson said.
The proposed legislation, which was introduced in the Lok Sabha on March 24, was referred to the Standing Committee by senior Bharatiya Janata Party leader and former Finance Minister Yashwant Sinha for scrutiny.
The committee wanted the government to specify the FDI cap in the legislation itself, besides providing for minimum guaranteed return to pension subscribers.
The government has also turned down the suggestion of the Committee to provide greater flexibility to subscribers to withdraw funds from their accounts.