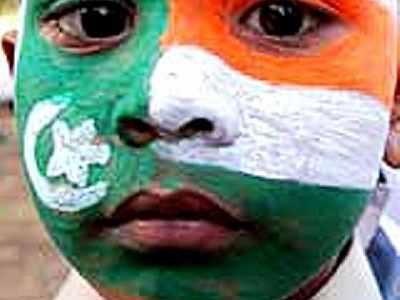 Over a year after the deadline to grant Most Favoured Nation (MFN) trading status to India, the Pakistani government on Thursday declined to specify any time limit to meet the long-pending demand from here.
Addressing the Confederation of Indian Industry, their minister for commerce and textiles, Khurram Dastgir Khan, skirted the issue. However, he said granting of this status to India was "not too far", though Pakistan might term it 'non-discriminatory market access' (which is what it actually means).
"The main idea is to get more market access. It does not matter what nomenclature is used," he added.The minister said both sides were slowly gaining market access in each other's countries.
Dastgir Khan, incidentally, took the oath of office as minister for commerce and textiles only on Thursday. Earlier, he was minister of state for commerce; Prime Minister Nawaz Sharif had the charge with himself. The minister is in India to take part in the Saarc Business Conclave, besides having talks with Indian counterpart Anand Sharma,
Indo-Pak trade talks had become a victim of the escalation of tension on the borders. These have seen a pause since early 2013, after a series of news-making military standoffs.
Pakistan was to grant India the MFN status in December 2012, eliminating the negative list of 1,209 items which India was barred from exporting there, including pharmaceutical and agricultural products. India can export around 7,500 items to its neighbour, up from 1,946 earlier.
The positive list contains vegetables, meat products, animals, fruits, tea, spices, palm oil, crude oil, sugar, cotton and organic chemicals, among others.
Khan said there were sensitivities in giving market access in agriculture. "We take (these) sensitivities very seriously. This is a difficult issue and we need to respect each other's sensitivities."
On allowing more goods to be traded through the Wagah-Attari border, he said it was under "active negotiation and the work is in progress". He even hinted trade liberalisation through the land route would happen before the MFN move.
He stressed the need for creating banking networks, a relaxed visa regime and allowing mobile connectivity for ease of doing business. Khan, visiting India for a second time, said the greatest non-tariff barrier was the visa regime, urging it to be relaxed immediately.