Amid rising crude oil prices, the government said it will not take any decision in haste to increase diesel and petrol prices.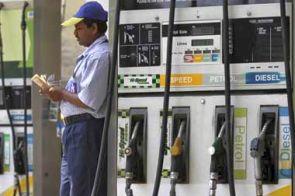 "No decision has been taken. No decision would be taken hastily and certainly no decision will be taken without weighing the pros and cons of the larger public interest," Finance Minister P Chidambaram said, while winding up a discussion on the first batch of supplementary demands for grants in the Rajya Sabha.

Brent crude oil prices have risen to about $116 a barrel from about $103 a barrel on July 1.

"What does the government gain by taking a hasty decision that puts extra burden on the poor? And we are
not fools on this side. Some decisions have been taken but these are painful decisions which have to be taken keeping the larger interest," he said.
Earlier this month, the price of petrol was hiked by a steep Rs 2.35 per litre and diesel by 50 paise, excluding local taxes. The increase in petrol price was the sixth in three months and for diesel the eighth since January.
Noting that fuel prices too add to inflation, Chidambaram said if crude oil prices go up beyond a sustainable level of subsidies, some price rise has to be passed through.
"No one in the government can be happy by increasing petrol prices or diesel prices. If we can afford the subsidy, we should go by the subsidy. To the extent we can afford the subsidy, we are providing a subsidy," he said.