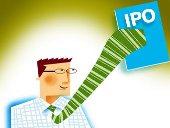 Insurance Regulatory and Development Authority said on Thursday that by end-September it will finalise the initial public offer guidelines for non-life insurance companies that will allow them to raise funds from the capital market.


"As regards the IPO of non-life companies there are certain aspects which we have to finalise in IRDA. Hopefully, we will finalise those issues in next three weeks," IRDA chairman J Hari Narayan said on the sidelines of a Confederation of Indian Industry Health Insurance Summit in New Delhi.


Hari Narayan said the proposed IPO guidelines for non-life insurance firms were in the process of finalisation before they were sent to SCADA, a body constituted by Securities and Exchange Board of India, for approval followed by a final approval from the market regulator.


"We hope to finalise the guidelines in three weeks and sent it to Scada (a Sebi body)," he said.


As for the life industry IPO guidelines, he said, the matter was at very advanced stage, awaiting Sebi approval.


"Scada has already approved the IPO guidelines for life insurance companies. The matter is currently engaging
the attention of Sebi," Hari Narayan said.
Currently, most of the 22 private life insurers and 17 non-life players have foreign partners and the Insurance Act caps foreign direct investment at 26 per cent.


As per the Insurance Act, promoters having 26 per cent stake can offload equity after 10 years of operation.


The legislation also empowers the government to reduce the mandatory period. IRDA had already notified the disclosure norms, necessary for providing details about the operations and balance sheets on quarterly and yearly basis.


The IPO guidelines will deal with minimum norms that a company must fulfill before hitting the capital markets.


The general insurance sector has 21 players, which include four state-owned companies. Several private sector insurers, including Reliance Life and HDFC Standard Life, have shown interest in tapping the capital market to augment their resource base.


The private players are waiting to tap the primary markets to augment their resource base, as all of them are yet to break even.