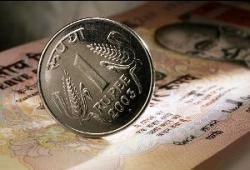 The Industry Department said on Tuesday the Reserve Bank of India's fiscal and monetary policies will not be able to check rising prices, as inflation is being driven by a shortage of agricultural commodities.
". . .Inflation is driven by the food items and it is something which will not respond to fiscal or monetary policies. So we have to certainly reinvent our agriculture," Department of Industrial Policy and Promotion Secretary R P Singh said at a Nikkei Global Eco-Business Forum in New Delhi.
To meet the food shortage in the country, he said there was a need to bridge gaps in the food value chain and set up more food processing units.
Overall inflation stood at 8.58 per cent in October, while food inflation stood at 10.15 per cent for the week ended November 13.
The Reserve Bank of India has also expressed concern over rising inflation and said the prevailing level is above its comfort zone.
Currently, about 60 per cent of India's population is engaged in agricultural activities, but the sector contributes just 18
per cent to the country's GDP, Singh said, adding that 'inclusive growth cannot come unless we reinvent agriculture.'
The Indian economy grew by 8.9 per cent in the second quarter of the current fiscal, up from 8.7 per cent in the corresponding period a year ago.
The government on Tuesday exuded confidence that the GDP growth rate during the current fiscal would exceed 8.75 per cent.
Finance Minister Pranab Mukherjee said, "Amid all the depressing news, there is a good news... We may be confident that at the end of this year the GDP growth will not be less than 8.7-8.75 per cent. . . It may be more."