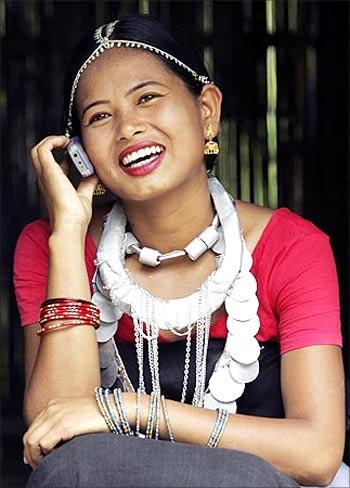 With the Telecom Regulatory Authority of India (Trai) refusing to reserve 900-MHz spectrum for incumbent telcos, asking them to vacate the quantity held and win back through bidding, GSM operators, led by the Cellular Operators Association of India (COAI), have decided to propose a compromise formula.
Under this, they are seeking reservation of 5 MHz of spectrum in the band for the two existing private operators in the Delhi, Mumbai and Kolkata circles, where licences are coming for renewal next year, while they go for refarming and pay in line with market-determined rates fixed through an auction.
The additional spectrum - beyond 5 MHz - would be surrendered and made available for the open auction.
On Trai's suggestions on no reservation, Chairman Rahul Khullar had said auctioning of the full quantity of spectrum would help bring in more than three operators in the circles.
The 900-MHz band is considered valuable as it is globally being used for offering 4G LTE.
COAI has said the formula it is suggesting will not only help bring two more new operators to the bidding table but also ensure the services of GSM operators using this band do not get disrupted.
The association will place its formula before a committee of the Department of Telecommunication (DoT) set up last week for vetting Trai's recommendations. The committee is expected to meet on Friday and prepare its final report within a week.
At present, the two incumbent operators each in Delhi (Vodafone and Airtel) and Mumbai (Loop and Vodafone) hold 8 MHz of spectrum each. According to the COAI plan, these players could be allowed to keep 5 MHz, while 3 MHz could be put up for auction in each of these circles.
Similarly, the two private incumbent operators in Kolkata, Vodafone and Bharti, hold 7.8 MHz and 6.2 MHz, respectively. They could, respectively, surrender 2.8 MHz and 1.2 MHz to the government.
COAI Director-General Rajan Mathew says: "We are saying let 5 MHz be reserved. Even with that, Trai's aim of getting more players to bid for 900-MHz beyond just two can be met. The government, through this method and by opening up the 5-MHz extended GSM (EGSM) band in 800-MHz for auction, will have 10 MHz of additional spectrum available for two new players in each circle. That is precisely the goal of Trai. Eventually, you will have four private players and one state-owned firm. That's enough competition in 900-MHz play."
According to the association, while reserving 2.5 MHz is sufficient for only voice services, at least 5 MHz should be reserved for operators offering data services as well.
Mathew says, apart from the 6 MHz of spectrum available with the incumbent telcos (beyond 5 MHz each) in Delhi and Mumbai, the 1.2 MHz of excess with MTNL could be vacated; an additional 0.3 MHz lying unallocated and 2.5 MHz from EGSM band (lying unused and can easily be retrieved from MTNL and BSNL in the 800-MHz band).
After Trai's recommendations, there had been a concern among the incumbent players that their services might be interrupted if they were not allowed to keep at least 5 MHz of spectrum. "If an operator does not win any spectrum, there is a huge cost involved in shifting consumers from 900-MHz to 1,800-MHz band. It will mean huge investments in towers and the rollout obligation will not be met," adds Mathew.
COAI, however, has decided not to push for a further reduction in the base price for 1,800-MHz spectrum. In its earlier representation, the association had said, according to the international practice, the base price was fixed at 30-40 per cent of the final valuation of spectrum - and not 80 per cent being used by Trai as basis for calculation. "We will not push this matter, as the DoT already knows are viewpoint, Matthew says.
The GSM operators' proposal could, however, meet with stiff resistance from stiff resistance from CDMA players, who have been alleging that the regulator has killed their path for future growth.