Five months before the put option window closes, JP Morgan has come out with a report stating that Essar's stake in Vodafone Essar is around $2 billion, which is far less than what the shareholder agreement between the two companies in 2007 envisaged.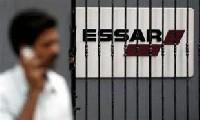 Vodafone Essar is a joint venture of British telecom giant Vodafone Group Plc and Essar Group, where the latter has a 33.02 per cent stake.

Interestingly, the JP Morgan report comes at a time when Vodafone has officially objected to Essar Telecommunications Holdings' (ETHPL) reverse listing into India Securities (ISL), saying ISL's value may be inaccurately used to calculate the value of its telecom joint venture Vodafone Essar.

Vodafone is set to rope in Goldman Sachs to advise them, although no "official mandate" had been given yet. Sources involved in the negotiations said Essar has roped in Standard Chartered to advice them on the negotiations and identify a fair market value of their 33 per cent stake in Vodafone Essar.

The negotiations are expected to be a long drawn process as assessing the fair market value of Essar's stake may prove to be tricky.

According to the 2007 shareholder agreement, Essar has the "put" option of divesting its 33 per cent stake in Vodafone Essar.

But it has to exercise that option within a one-year window, starting May 8, 2010. According to the original contract, if the "put option" is exercised, then there will be two ways to determine the value of its holdings in the telecom joint venture.

According to the first option, if Essar decides to sell out entirely to Vodafone, then it gets $5 billion, a pre-determined amount.

The other option says, if Essar decides to sell its shares worth between $1 billion and $ 5 billion to Vodafone, then the valuation will be "independently appraised" by independent valuers based on the fair market price.

A put option is a contract that gives the seller the right, but does not impose an obligation, to sell a specified quantity of securities at an agreed price within a specified time frame.

Moreover, if Essar partially exits, then over and above the fair market price, it will get an additional Rs 3,300-3,500 crore ($750 million) as a "top up."

This was agreed by the two last July, after Vodafone aggressively bid for 3G licences and won nine circles by paying Rs 11,617 crore as the total price.

But during the bidding, differences of opinion cropped up between the partners in the bidding strategy. Essar wanted a more conservative approach.

Its concerns were due to the high leverage on Vodafone Essar's books, especially, "during the put option window" as it would depress the equity value of the JV and in turn impact the valuation of its stake.

Now that Essar has actually begun the reverse merger exercise, Vodafone has written to the Indian regulators stating it "does not wish a company in which it holds a majority interest to become the subject of a false market," and that it "was concerned that the value of ISL could be misinterpreted as a fair market value of Vodafone Essar".

Vodafone, say analysts, is actually concerned that this valuation will be used by Essar to sell a partial stake back to Vodafone at the underwritten price of $5 billion while retaining a stake and importantly its various shareholder rights.

"You can't exit partially and then renegotiate a contract. Also you have an additional $750-million commitment. You cannot have it both ways and that is what is upsetting Vodafone. The impending reverse merger was known last June. Vodafone waited till a formal announcement came in a few days ago," said a source involved in the negotiations.

On the eve of the negotiations, the JP Morgan report will also be used to influence views. "Given the various problems and costs faced by Vodafone in the Indian market, the current fair value of Essar's stake is well below the underwritten price of $5 billion."