Computer maker Dell said it has agreed to pay $100 million in a settlement with US regulator Securities Exchange Commission following a probe into the company's accounting methods and its relationship with chipmaker Intel Corp.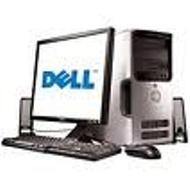 In addition, the company's Chairman and CEO Michael Dell will pay a civil monetary penalty of $4 million as settlement for his alleged failure to provide adequate disclosures with respect to the company's commercial relationship with Intel prior to FY08.
The company has agreed to the settlement with SEC without admitting or denying the allegations, which is subject to approval by the US District Court.
"The SEC has agreed to settlements with both the company and Michael Dell, who serves as the company's Chairman and Chief Executive Officer," Dell said in a regulatory filing to the SEC.
As per the settlement, the company will pay a civil monetary penalty of $100 million, while Dell has agreed to pay $4 million, it added.
Last month, the company had said that it was in discussion with the SEC for a settlement and had created a $100 million reserve for the same. The SECs complaint alleges Dell engaged in accounting practices that violated certain federal securities' laws and SEC rules during the period from 2001 to 2006.
SEC also charged Dell for misleading statements and omissions regarding the companys receipt of certain payments from Intel and the effect of such payments on the company's operating results.
SEC began its investigations in 2005, following which Dell restated its financial results from year 2003-2007.
The company has pointed out that the settlement does not include any restrictions on Michael Dell's continued service as an officer or director of the company.
"The independent directors of the Board of Directors unanimously have determined that it is in the best interests of the company and its stockholders that Dell continues to serve as the Chairman and CEO of the company," read the company statement.