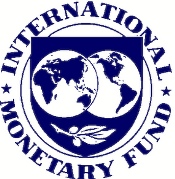 The time has come for the rest of the world to let Europe know that its time is over as far as running the International Monetary Fund is concerned.
Several spurious arguments have been put forward in support of a European, indeed a French, successor to the disgraced former managing director Dominique Strauss-Kahn.
First came the dubious argument that since Europe is now the IMF's biggest borrower and is passing through a difficult economic phase, the Fund should be led by a European.
This nonsensical view was rejected outright. If Asians, Africans and Latin Americans could supplicate before European bosses to borrow money from the Fund, surely their roles can be reversed in the new world?
Then came the argument, supported by even US Secretary of State Hillary Clinton that since Strauss-Kahn departed ingloriously after behaving badly with women, and since this seemed to be part of an IMF male tradition of harassing women, the next IMF chief should be a woman.
Hey presto!
The Europeans not only produced a European candidate with alacrity, but one who is a woman - France's Finance Minister Christine Lagarde.
While Lagarde has three things going for her - an early declaration of candidature, being a woman and European, and a credible and convincing biodata - there is no reason why her candidature should go unchallenged.
The idea of a Mexican or even a Brazilian
offering competition is also not much convincing.
The Fund's 153 member countries must seek more candidates and give them a fair chance to defend their candidature.
The international community must evaluate proposed names and select the best in a transparent manner.
There has been much talk of an Asian candidate. Asia has, indeed, more than one candidate who fits the bill, and one of them is also not just a woman, but a Muslim woman.
That's a triple whammy - Asian, woman and Muslim. The two credible Asian names are Singapore's Finance Minister and now Deputy Prime Minister Tharman Shanmugaratnam and Indonesia's former finance minister and current managing director of the World Bank, Sri Mulyani Indrawati (excluding India's own Montek Singh Ahluwalia who is over-aged but that is not really a disqualification if the Fund's executive board decides to overlook age as a factor).
Shanmugaratnam is also the chairman of the IMF's International Monetary and Financial Committee and was the author of Singapore's impressive V-shaped recovery from the 2008 financial crisis.
He is a Singaporean of Sri Lankan Tamil-origin and is married to a Singaporean-Chinese lady.
Indrawati distinguished herself as finance minister of Indonesia in 2005-2010 when she turned her country's ailing economy around.
India could endorse either person and seek an Asian head of high competence and credibility at the Fund.