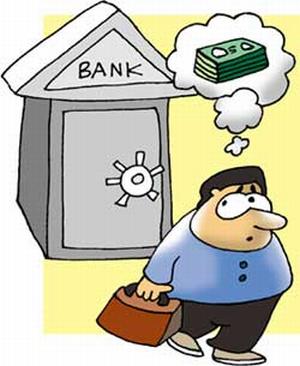 With the Reserve Bank of India's missive on proxy lending to builders, commercial banks are reworking their home loan business strategy.

On Monday, it had asked banks to desist from upfront disbursal of sanctioned individual housing loans to builders, as it exposed both the lender and home loan borrower to additional risks.

While admitting to risks from such exposure, bank executives said financing loans under the 20:80 schemes (where 20 per cent is paid by the buyer and 80 by the banker even before the construction starts) had gathered pace only in the past one year.

This exposure forms only a small portion of the total home loan book.

Two public sector bank executives said in the present phase of low credit offtake, banks relied on home loans to grow the asset book, as it carried a low default risk.

With the Reserve Bank of India advisory, there will be a review of strategy for this sector.

However, it does not mean a sharp dip in housing loan growth.

"Also, we will step up monitoring of the loans extended under this scheme, so project completion happens on timelines," they added.

The home loan portfolio of banks grew 18.4 per cent in the 12 months ended July, to Rs 91,000 crore (Rs 910 billion).

Loans to commercial real estate grew 15.6 per cent to Rs 133,800 crore (Rs 1,338 billion), according to RBI data.

National Housing Bank, which regulates housing finance companies, might issue a similar 'advisory'
to HFCs.
NHB chairman R V Verma said the overall norm should also be followed by housing finance lenders, as part of prudential risk management.
The research wing of CRISIL said this move was unlikely to have any major impact on developers, as very few of these were being given upfront disbursement of funds under these schemes.
On residential demand, CRISIL Research believes this notification will have limited impact.
Among the top 10 cities, the 20:80 and similar schemes are mainly prevalent in Mumbai and the National Capital Region.
The RBI notification will mainly enhance consumer awareness about 20:80 schemes and highlight all the risks and liabilities undertaken by him/her under such schemes.
A senior Bank of India official said the risks under the scheme were underestimated and banks ended up making less provisioning than required.
At present, a direct loan to a builder would attract rates upwards of 12 per cent interest, while a loan to an individual borrower will be around 10 per cent (close to the base rate of banks), the BoI official noted.
LENDERS AT WORK
• Loans under 20-80 schemes form small part of book
• Banks see limited impact
• Banks to review loan growth strategy
• Step up monitoring of exposure to projects
• Disbursal to be linked to stage of construction
• Customers to be made aware of risks and liabilities