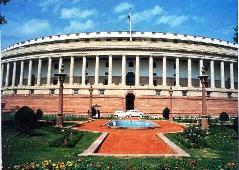 The government has made it clear that the Chawla Committee recommendation of a "market-related process" for allocation of natural resources does not mean that action has to be the only way for this.
The government made this observation while responding to a query by the attorney general to the cabinet secretary on whether the committee had recommended auction as the only allocation mechanism across all sections of natural resources.
The attorney general had asked for the comments to make the government's response in the Presidential reference, which was being heard in the Supreme Court. Chawla Committee was set up to under former finance secretary Anil Chawla to recommend how the government should allocated natural resources in various sectors.
A communication finalised after discussions with the secretary of telecommunications, secretary department of economic affairs and department of personnel and training and other senior officers had contended that on the specific issue of whether the committee has recommended auction, a distinction has to be made between market-related processes and auction.
It has opined that auction is just one specific market-related
process and the same cannot be seen as a recommendation for allocation only by auction.
The government has also clarified that the committee covers various aspects of resource allocation process including auction, market related processes and non-market related mechanisms in which more transparency can be brought in the process.
Responding to another query on whether the implementation of the report would require legislative amendments, the government has said that some of them would require constitutional amendments, some would need only legislative changes, and some could be implemented through an executive order.
The communication has also admitted that the answer of a Rajya Sabha question that 69 recommendations of the Chawla committee report has been accepted by the government is incorrect.
It says that the correct position is that the 69 recommendations would be pursued by individual ministers in a timely manner.
The matter came to the fore when Janata Party President Subramanian Swamy said in the hearings on the presidential reference that there were clear inconsistencies between what the government informed the Rajya Sabha, and its press release as well as its submission to the Court.