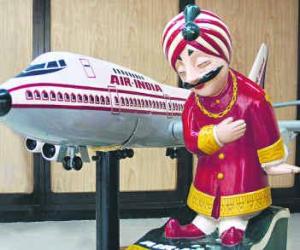 Air India has entered into a strategic alliance with Sharjah-based Aerostar Asset Management to provide engine repair and management solutions to airline operators across West Asia.
The alliance for engine maintenance, repair and overhaul would work under the brand The A Team.
A marketing agreement was recently executed between the two companies and the brand will be formally launched at the Dubai Air show to be held during November 15-19, the company said.
Aerostar Asset Management is a company promoted by the ETA Star Group, which has a strong presence in West Asia. Aerostar has been involved in jet engine management for various customers since 2005.
The A team will utilise the existing engine overhaul facilities of Air India at Mumbai and marketing set up of Aerostar in West Asia, the company said.
The alliance would sell repair services for jet engines such as GE CF6-50 and 80 series, P&W 4000 series, GE-90 series and CFM56-7 series and would also cover CFM56-5 series engine in near future.
The alliance would provide practical and cost-effective solutions for engine repair management which will result in reduced cost of ownership for engine operators, the company said.
Air India's Engine Overhaul facility, established in 1966, has been catering to third-party MRO services since 1999.
The facility is approved by the director general of civil aviation, India, Federal Aviation Administration, US, and European Aviation Safety Agency. It is also an ISO rated facility.