His bike is his home, the world his playground
RideTillIDie.com
Jay Kannaiyan from India wants to travel the world on his bike.
He flagged off his trip from the USA in 2010 and has covered over 43,000 km so far. Read on for his adventures:
Adventurers are of different kinds, aren't they? Most of us reading this article here have at sometime or other experienced that adrenaline rush.
However, not all adventures are confined to a few minutes of nerve wrangling excitement; some others expand their horizon and make a person explore the entire world of opportunities, quite literally.
That is what has happened with Jay Kannaiyan, when he decided to travel the world on his bike.
Yes, you are right; this bravado from India has set course on a journey that not just takes courage, but an extreme level of passion.
Having been born in India, grown up in Zambia, Africa and done his college education from the United States of America (USA), he has already seen the various facets of the globe.
However, what he shall witness on this elongated sojourn might just augment his perspective about his world.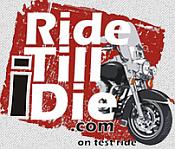 India, the ultimate destination
Jay Kannaiyan flagged off his trip in 2010 from the United States of America (USA). He has already covered over 43,000 kilometres, and what he has been exposed to has been nothing short of fascinating.
From the ultra-modern cities of the US to the very hospitable southern regions of the country to the versatile Africa, he has experienced a range of hues that this earth has donned.
This, of course, is just about half of his tour, and he expects to cover the rest before the end of 2013. His ultimate destination is India, a homecoming that he and his family will remember forever.
Luxuries that aren't exactly luxuries
We mentioned that in the early part of this write-up and you must have been thinking about it all this while: What gives this man the courage to do what few people in the world have dared to?
Among the many virtues that make Jay a tough guy (and an ideal long-distance biker), one that differentiates him from the others is his experience.
A large part of his education has been in boarding schools, and he has learnt the art of respecting even the most modest of set-ups. With his tight budgets, he has had to stay in small hotels/motels and even camp at times.
However, he has realised that these luxuries aren't what he has set out for. His ultimate desire is to explore the luxury that nature offers to his eyes, and by that regard this trip has certainly left him wealthier.
So, wouldn't it be like fooling ourselves if we said that his trip has been sans any barriers?
No trip is perfect, and his hasn't been either.
Right from a ruined clutch disc which made him drive using coffee can in the clutch till he could trace a mechanic to issues with the bike's motor, there have been barriers galore, but his success has been marked by the effectiveness with which he has braved them all.