How to get hassle-free education loan
In an online chat with Get Ahead readers on October 10, Neeraj Saxena, CEO, Avanse Education Loans, answered queries on education/study loans.
Here is the unedited chat transcript:
krishnamurthi iyer: Whether interest is exempted from tax when Edu Loan availed fm Avanse
Mugada: What are the procedures one need to follow while going for a study abroad loan?
Avanse Financial Services: When you are applying for a loan to study abroad, firstly you need to be sure of your estimated expenses which should include your living expenses as well. Most financial institutions will look for a collateral security for high value loans and an earning co-borrower to service the interest during study period. You need to be ready with KYC, income and collateral documents and then apply for a loan.
Jim Vejvoda: What are the five most important things parents and students must remember while avialing an education loan?
Avanse Financial Services: Before you go for a financing option, pl decide how much of funding you require. This needs to be followed by an understanding of your own source of funding vis-a-vis scholarship / grants etc. Then, depending on the funds required beyond this, also taking into consideration your part-time employment plans, you can approach your educational institution to evaluate if they have a loan partner.
Thereafter, choose a financial institution that will provide you flexibility in terms of funding your entire requirement, best interest rates, zero margin money and repayment flexibility as well.
mayank: What is the mode of repayment (Education Loans For Indian Education)?
Avanse Financial Services: Repayment options can be -- EMI payment, Simple interest servicing during study period, Step-up EMI or partial interest payment options and complete moratorium for study period(includes grace period). We assess each case as per the requirement of individual borrower.
vaishali: Do banks us for collateral for study loans? Which banks don't ask for collaterals?
Avanse Financial Services: Yes all banks do ask for collateral to mitigate their risk in high value loan.
hitansh: Which bank offers the best repayment clause as far as education loans are concerned?
Avanse Financial Services: Private institutions focussing on education loan offer more flexibility in repayment options when compared to banks
waman: What hassles can one come across while avialing education loans?
Avanse Financial Services: The challenges you'll face are similar as you will face in taking any other loan, i.e., proper documentation, collateral, eligibility etc.
appa: How can I get the best interest rate for my son's education loan?
Avanse Financial Services: Most institutions follow risk based pricing. If you are able to provide collateral security and start repaying the loan immediately, you'll get the best rate.
Jeswal: How to identify fraud universities and how not to get trapped in their web?
Avanse Financial Services: While choosing the institute just be sure to select only accredited institution and course especially for overseas study. For domestic institutions UGC and AICTE publishes a list of fake and fraudulent universities on their website every year.
jinny: How to compare the various advantages and disadvantages that banks offering edu loans have in the ir products?
Avanse Financial Services: You should first see that institution is providing fund as per your requirement. Then compare and choose the best interest rates and repayment options. Also ensure the process is hassle free for you.
tushar: Shall I go to a govt PSU bank or pvt bank for education loan? Who offers better rates?
Avanse Financial Services: Rates offered by PSU's and private institution are at par. I will suggest you to approach private institutions as they are more flexible and will customise the loan offering to your need in a hassle free manner.
max: How do I approach a bank for study loan? Directly or through agents?
Avanse Financial Services: It's always better to approach the financial institution directly
rahim: Which are the best universities in terms of education and cost, considering the fall in rupee value, that students should try for better higher education?
Avanse Financial Services: Cost should not be the only criteria of selection. Firstly, the course and institute should be chosen keeping in the mind its future potential and how its going to help you progress in your career. Post this cost should come into consideration
john: Do I need a co-applicant for the loan (Education Loans For Indian Education)?
Avanse Financial Services: Yes, you do require a co-applicant for the loan.
manoj: Do I have to make any repayment during the moratorium period
Avanse Financial Services: In a complete moratorium you don't need to pay for study grace period. However its always better to service the interest during your course period, otherwise the loan burden becomes heavy to repay post your study period
deepak: Loan is available for distance education or not
Avanse Financial Services: Some institutions do provide loan for distance education as well.
jitesh: Which courses can I take an education loan for?
Avanse Financial Services: At Avanse we fund we fund wide variety of courses including new age programs like for music, photography, optometry, etc..
kapadia: If I have a good credit score and if I want to get an eductaion loan for my daughter what are the advantages I possess?
Avanse Financial Services: If your credit score is good, it will be easier for you avail education loan and on better interest rates
rittika negi: What are the fees and charges applicable for Education Loan
Avanse Financial Services: Normally institutions charge one time processing fee which covers their expenses for processing your loan application
sona: Will air travel fare be given by the bank as part of the loan?
Avanse Financial Services: Yes, at Avanse we cover the air travel the cost as well.
Nagesh Damami: I am planning to pursue M.TECH program. will i get edu. Loan for this. this course is approved by AICTE.
Avanse Financial Services: Yes, you will get an education loan for your M-tech program depending on your eligibility.
zubeda-pawaskar: Please tell me about the best universities to study abroad for higher education? What is their admission procedure like?
Avanse Financial Services: There are many good universities offering a wide variety of courses across the world. The selection of university will depend on the course you wish to pursue and of-course your affordability.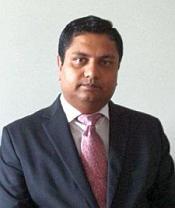 dananjaypuri: I have two daughters and both want to go to singapore for higher education? Which is the best univ tthere to study and what cost willit entail? They are interested in computer science? Who can give edu loan?
Avanse Financial Services: This is a specific question on an educational institution and course. This choice will have to be suggested after understanding your detailed requirements. So, you could contact us on response@avanse.com for us to take this personally with you. Hope this helps.
danger-don: which are best offers?
Avanse Financial Services: Our interest rate starts at 12.25%. Currently we also offer pre-approved loan sanction even before you decide your course option. This will give you flexibility and comfort in choosing your choice of institute and program.
sachin khandelwal: What is the lowest education program for which you fund
Avanse Financial Services: we fund all kinds of programs starting with minimum loan amount of Rs.50,000
It was a great discussion with all you. Happy to take any last questions before we sign-off.
So, great! Wishing you all a wonderful academic and professional life!!! - Neeraj
Photographs:
Uttam Ghosh/Rediff.com