A calorie chart for YOUR various activities
Courtesy HealthCareMagic.com
How many calories do you burn by jogging for an hour, or swimming, or indulging in aerobics? Find out right here.
Your weight is determined by how many calories you consume per day, minus the calories you burn through activities. In order to lose weight, you either need to eat less calories or burn more of them through exercise and fitness. Imagine how much faster it would be to lose weight if you ate less calories and exercised at least thrice a week.
The number of calories that you burn in any activity or sport depends on your body weight and the intensity of your work out. Here we tried to give the values of calories burnt by various activities or sports per hour for an average adult weighing 70 kg.
If the person weighs more, the calories burnt are also more with the same duration of activity.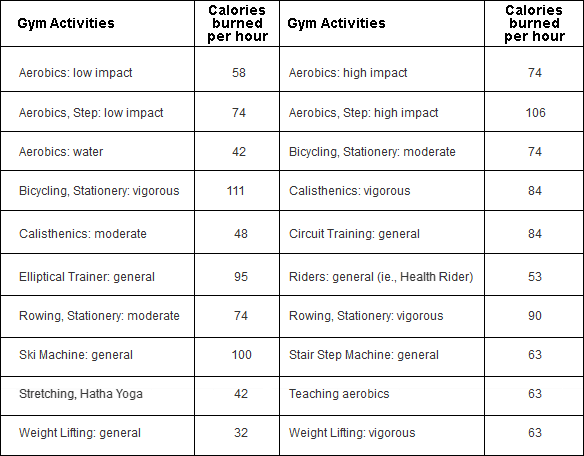 Photographs:
Mike Baird from Morro Bay, USA/bairdphotos.com/Wikimedia Commons