Notion Ink's Adam goes up for pre-order
Abhinav Lal, ThinkDigit
Notion Ink's answer to Apple's iPad, Adam, one of the most looked forward to tablets of 2010, has finally reared its beautiful head again -- and is supposedly up for pre-orders according to the company's web site.
According to Notion Ink's blog, long time 'members' (commentators) of the blog will get priority during the pre-orders, so don't be too shocked if everything is sold out by the time you try to put down the cash.
Apparently six different variants will be available of the tablet, presumably in different storage, connectivity, and possible display (LCD vs Pixel Qi) configurations.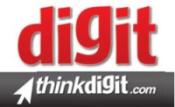 Image:
Notion Ink's Adam
Photographs:
Notion Ink
Notion Ink's Adam goes up for pre-order
The team's blog is also full of a list of improvements they've been working on in the intervening period, with such software features as the tab-friendly browser, the Mail'd mail client, complete Adobe AIR and Flash compatibility, as well as the native calendar and weather app.
It's also not clear what OS the tablet will hit the streets with, with rumours of it being ready to take both Android 2.3 (Gingerbread) and 3.0 (Honeycomb) avatars. We'll just have to wait and see! There's also a 'bonus mystery feature' feature being listed on the tablet's technical specifications page, and that's something else we're eager to know about -- what else can they squeeze into the already well-endowed Adam?
We're happy that things are finally moving for Notion Ink, after their various trials manufacturing a cutting-edge tablet in the software-focussed industry of India.