June 28, 2007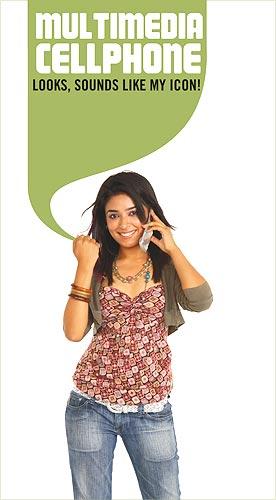 A phone is no more a luxury, it is a necessity. As a modern day tool, it helps us communicate effectively and from anywhere.
The multimedia phone, nominee for the MTV & Pepsi Youth Icon 2007, is the world in your pocket. It's like having your own personal computer in the palm of your hand. It's no longer used for just talking; it's used for everything -- from checking mail to making movies.
The multimedia phone was an obvious nomination. Today's youth access everything on their phone -- from messages to email to fun videos and pictures. He captures moments of his daily life on the phone. Some might say you can find out what a person's personality is like just by checking his phone. The phone is the extension of his personality, his ego.
Obviously, VJ Anusha Dandekar would promote this particular nominee. Anusha without a phone is like a fish out of water. She best understands how important and how relevant a multimedia phone is in a young person's life.
To vote, log onto http://youthicon.mtvindia.com.
ALSO SEE
Abhishek: The guy who made beards cool
Rang De... awakened the nation's youth