July 27, 2007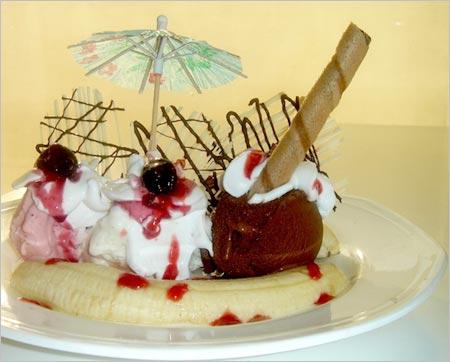 For you Mumbaikars passionate about ice cream, listen up!

Gelato Vittorio has released the ultimate indulgence, 'Gelato on Stone'. This delectable dessert features freshly made, creamy Italian gelato, nuts, fruits and sauces all mixed together on a frozen granite stone.
Called 'Cold Stones', the frozen granite stones are crafted by artisans in Italy [Images] and are famous around the world. For the first time, their signature taste and unparalleled interacitvity -- you choose the ingredients and watch the preparation -- can be experienced in India.
In Mumbai there is a gelateria that has opened at Kemp's Corner, next to Waffles restaurant and kiosks in three Fame Adlabs [Get Quote] cinemas at Andheri, Malad and Kandivili.