July 06, 2007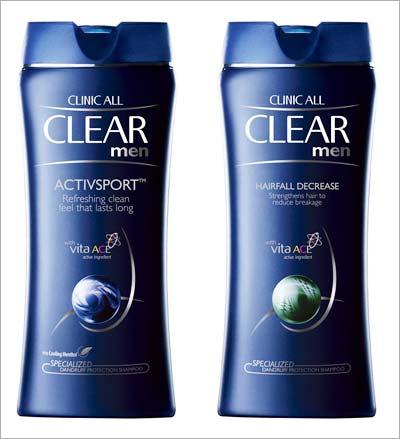 Hindustan Unilever Ltd's Clinic All Clear recently launched two anti-dandruff shampoos exclusively for men -- Clinic All Clear Activsport and Clinic All Clear Hairfall Decrease.
Such a gender-based anti-dandruff range of haircare products has been introduced for the very first time. So what's the reason behind this move?
According to HUL, research shows that men suffer from 33 percent more dandruff than women. Due to athletic activities, they also tend to sweat more, leading to an oily scalp. Both shampoos are thus targetted at eliminating this excess oil and preventing recurring dandruff in males.
Both Clinic All Clear Activesport and Clinic All Clear Hairfall Decrease also aim to leave your scalp feeling fresh and clean. So boys, say goodbye to bad hair days and embarrassing dandruff problems once and for all!
~ Have you used these products? Tell us what you think. 

~ Do you have a new product you would like to see featured here? Send it to us with the details, the photographs and the contact details and you might just see it here.

DON'T MISS!