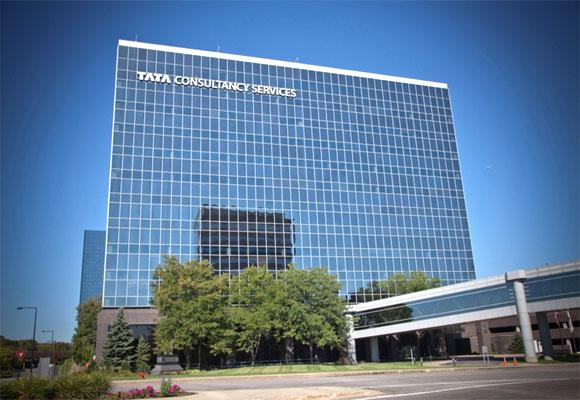 Tata Consultancy Services (TCS) might have managed to spring a surprise with better-than-expected Q1 results, what matters is maintaining consistent growth.
N Chandrasekaran (below left), MD and CEO, TCS, is confident that the company is ready to grab opportunity, and attributes the success of being consistent to the scale that the company has and the ability to execute deals. In an interview with Shivani Shinde Nadhe, he talks about the quarter performance, digital deals and FY15 growth. Excerpts:
Volume growth of 5.7 per cent was a big surprise. What contributed to this?
To me, the surprise is that despite banking, financial services and insurance (BFSI) being muted, the volume growth has been high.
It's a question of firing on all cylinders.
When you have all the verticals posting above five per cent growth, volume will come in at that level. It is also our scale play and execution ability.
You may have the opportunity but what matters is execution.
Because we have a structure where everyone wants to deliver we are seeing results.
Every team has a benchmark and they are striving to achieve it.
It's a combination of management of units, opportunities, and execution.
Add to this, we are seeing opportunities in the digital space and we are ready to grab them.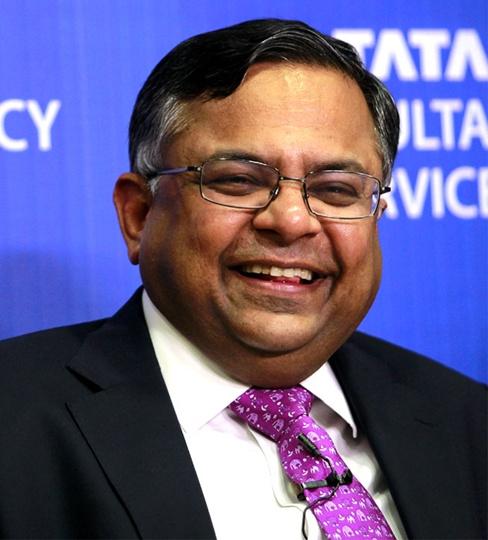 Will it be a consistent growth from here onwards?
We can see consistency and I would like to say that it will only improve and increase from here.
The contribution from digital will not only continue but continue to increase for the foreseeable future.
Over the last few quarters, we have seen shifts in this space too.
The deal size is changing, the number of customers adopting digital is changing, and the number of engagements is increasing.
Digital is a transformative initiative, it will not be a mega project.
You will not see a $100 million deal at this moment. These deals are generally small in number that will involve identifying areas that will mean doing small projects.
The size will vary from half-a-million to $2 million and more. If you execute, the realisation is on time. We want to be the partner of choice with customer.
BFSI was disappointing this quarter. What happened to the insurance segment?
We did expect insurance to be muted. But it has been a tad more than that.
We had shortfalls in multiple cases. BFS has done well; rather it is close to company average.
The insurance sector will start growing from here. But it will still be muted.
India too was a surprise, considering the company had been saying that it will be muted.
What happened in one month time that resulted in five per cent growth?
We got some incremental revenue from clients we are working with.
On India, as a region, I am still working on it. It will have to wait to be able to give consistent growth.
For a company of size of TCS managing growth becomes a challenge. Have you looked at tweaking the structure to be able to grab opportunities?
Our re-structuring does help in responding to the market. We constantly re-look at our structure and we keep on tweaking it.
We always worry about agility. Organisational structure has to be agile. The moment we feel that we are not responsive enough we work on it and tweak it.
It's a team work. We always keep on working on it. How can a group be structured better?
When I meet a customer, I am thinking where or which team can get involved in this project.
When I am brainstorming with a team, I am thinking of which customer will fit into this solution. It is not a one-man work. It has to be a team play and we are playing together.
Will the FY15 growth be front-ended?
Yes. The growth will be front-ended. It's not a question of what we can do, it's about business environment.
The third quarter generally has more holidays.
The period from November 20 to December 31 will see the western world in holiday.
These are business phenomena.
Unless we get a one-off impact, the growth pattern continues to be same.
The aspect that will drive growth is our tendency to execute.
The US and Europe will drive growth. I hope there are no big surprises.