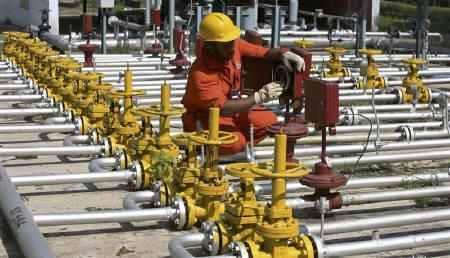 The Finance Ministry is considering to sell 5 per cent stake in ONGC in the current fiscal, which could garner about Rs 17,000 crore (Rs 170 billion) to the exchequer.
"ONGC is proposed for 5 per cent stake sale," a government official said.
Shares of ONGC today closed at Rs 397.60, down 4.23 per cent over previous close on the BSE.
At the current market price, a 5 per cent stake sale or over 42 crore would fetch about Rs 17,000 crore to the exchequer. The government currently holds 68.94 per cent stake in ONGC.
Sources said the government feels the market sentiments are positive for ONGC stake sale and it is time to encash on the bull run in the markets.
The stock markets have rallied over 21 per cent so far this year.
The Department of Disinvestment is understood to have floated a Cabinet note for inter-ministerial consultation to take forward the ONGC stake sale.
The interim budget had proposed to raise Rs 36,925 crore from stake sale in public sector undertakings. The full budget for 2014-15 to be tabled in Lok Sabha on July 10 is likely to revise upwards the target.
The government had sold 5 per cent stake in ONGC in 2012 for Rs 14,000 crore (Rs 140 billion). Country's largest insurer LIC had then come to the rescue putting in over Rs 12,000 crore (Rs 120 billion) and picking up 95 per cent of the total shares on the block.
Please click here for the Complete Coverage of Budget 2014 -15