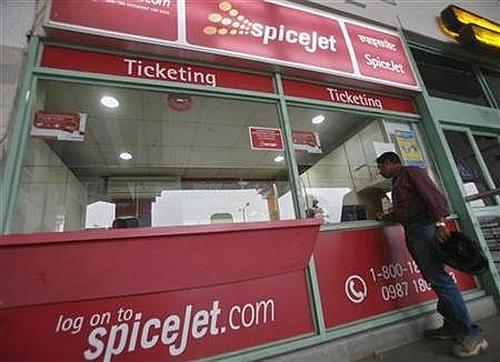 No-frills airline SpiceJet on Wednesday launched yet another round of limited-period low fare offers to fill its seats for travel between July and September when air travel generally slumps.

The all-inclusive fares start from as low as Rs 1999 and Rs 1899 targetted for travel to some Tier-II destinations and eastern cities like Agartala, Bagdogra, Guwahati and Kolkata.

Tickets can be booked from today till May 2 for travel between July 1 and September 30.

The budget carrier has initiated several rounds of fare wars since January forcing competitors like IndiGo, Air India, Jet Airways and GoAir to join.

SpiceJet's rupee one offer had attracted a mad rush
of passengers with its website crashing within hours of the launch of the scheme.
>Aviation regulator Directorate General of Civil Aviation came down heavily on it, terming the rupee one offer as "predatory" and a "malpractice" and asking it to stop it immediately.
This is the fifth time this year that a fare war has been initiated, particularly by the no-frill carrier.
Reacting to the offer, Sharat Dhall, head of travel portal
Yatra.com
, said the low fares "are aimed at travellers who have opted out of the air market as the spot fares for some of these sectors are exceedingly high."
"We are certain that this sale will increase bookings substantially, growing the air market and improving their load factors on these routes," he said.